Avocado. It brings us guacamole, the trendiest toast, and creamy margaritas. To share all the love we have for this magical fruit, let's all avo-out for National Avocado Day! Check out these awesome Irving restaurants that put avocados in the lime-light on their menus. 
Avocado Toasts
ORIGINAL CHOP SHOP
7300 N MacArthur Blvd #140, Irving, TX 75063
A favorite amongst millennials, avocado toast has grown to great popularity and made its way to several Irving favorites. Dress it up with tomatoes and a fried egg, or keep it simple with red pepper flakes and a squeeze of lemon juice. My personal spot for some avo toast when I'm too lazy to make it at home is Original ChopShop. House bread and an egg over easy will have you craving their avocado toast every morning. It goes great with their cold brew coffee or fresh-pressed juices. Original ChopShop is currently offering dine-in, take-out, curbside pick-up, and delivery. 
Another great place to enjoy your avocado toast is the incredible breakfast spot, Jam + Toast. Order it as a side to some delicious pancakes and skillets or as your meal for a healthy start to your day. Also, check out La Madeleine for their avocado toast, drizzled with olive oil and lemon. It will pair great with a latte and their french inspired pastries!
Avocado Tacos
GIPSY LIME TACO LOUNGE
8701 Cypress Waters Blvd #100, Irving, TX 75063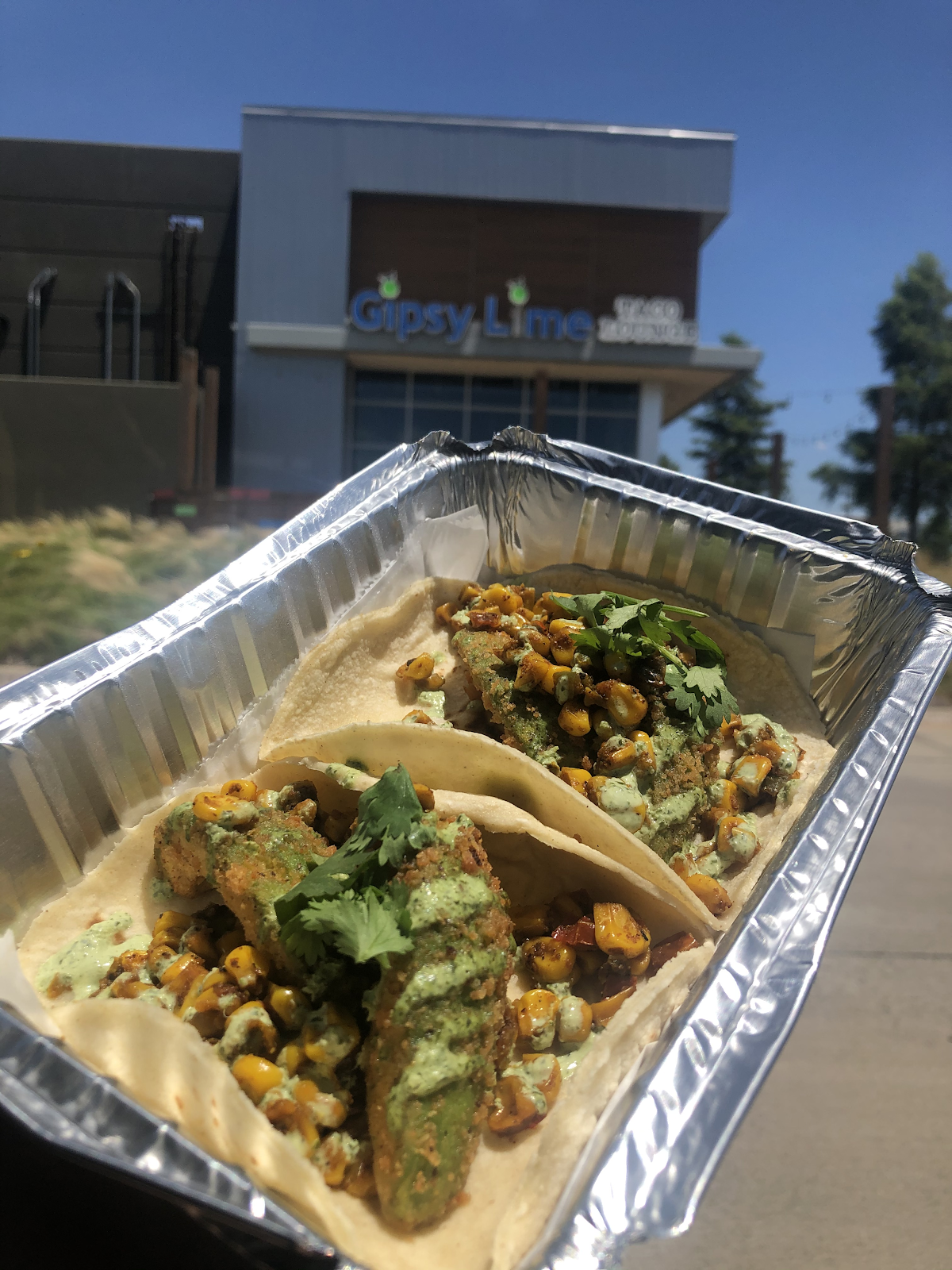 There is no shortage of amazing tacos in Irving, but did you know some places offer fried avocado tacos? Vegetarians and carnivores can both agree on this delicious combo! Check out Gipsy Lime for their San Fran tacos, featuring fried avocado, roasted corn salsa, and cilantro crema. Include it in your next order of their killer gourmet tacos, street tacos, or breakfast which are served all day! 
For more avocado tacos, head to Torchy's Tacos located at 7855 Las Colinas Ridge, Irving. You'll forget there's no meat in this taco loaded up with fried avocados, refried pinto beans, pico de gallo, letter, cheddar jack cheese, and poblano sauce on a corn tortilla. 
Avocado Rolls
LITTLE KATANA
6420 N MacArthur Blvd #140, Irving, TX 75039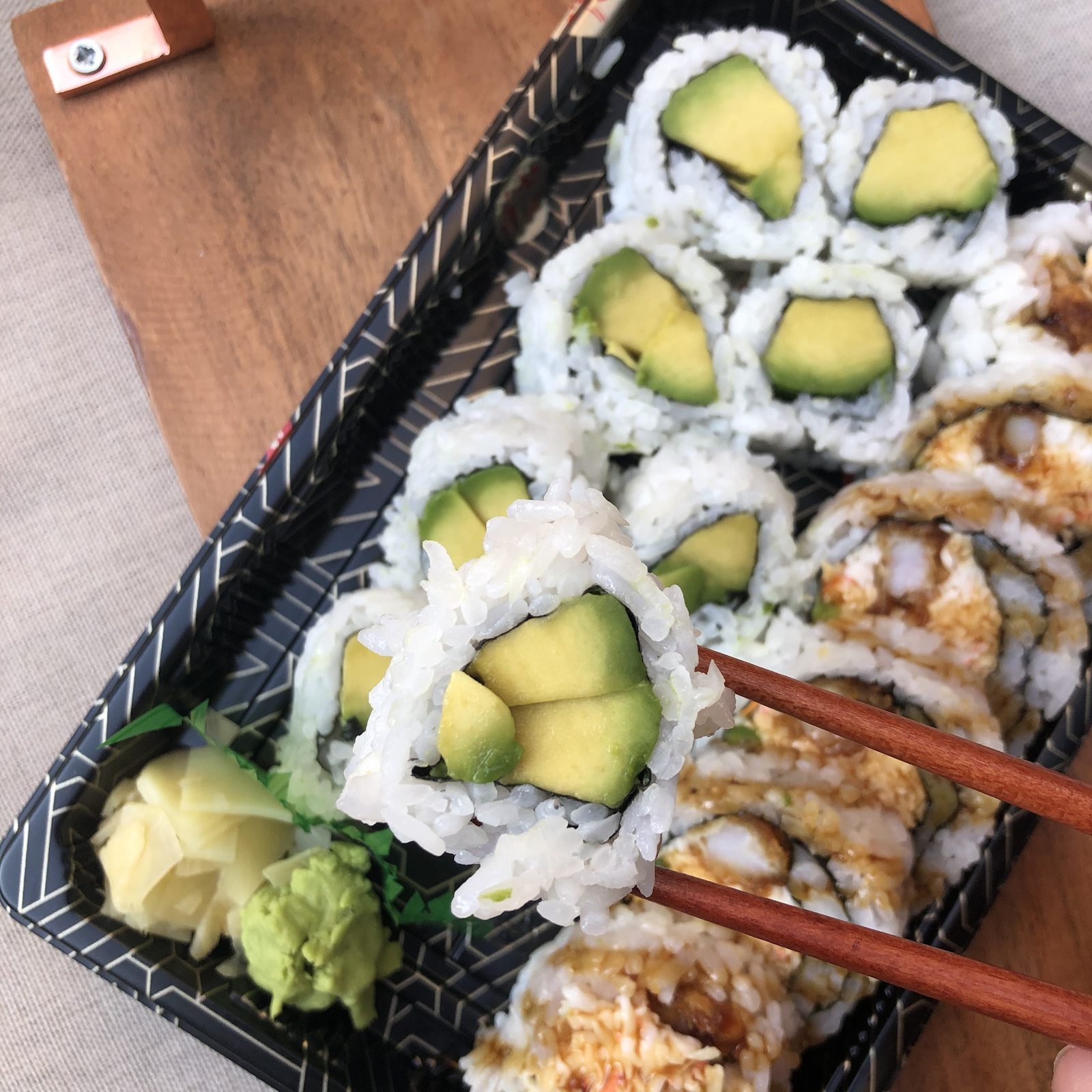 Sushi can be simple or elaborate. Both delicious in their own way, but if you fall more on the simple side of sushi and not too sure how you feel about raw fish, Little Katana offers several vegetarian rolls. In honor of National Avocado Day, check out their avocado roll! Large chunks of fresh-cut avocado, sticky rice, and seaweed come together for this simple, but satisfying roll. For those that do love all things sushi and raw fish, this avocado roll is a great complement to your salmon belly or fatty tuna. 
More great sushi spots in Irving include Black Sesame and Midori Sushi, both offering avocado rolls to help you celebrate National Avocado Day! 
Avocado Enchiladas 
MATTITO'S
1001 MacArthur Park, Irving, TX 75063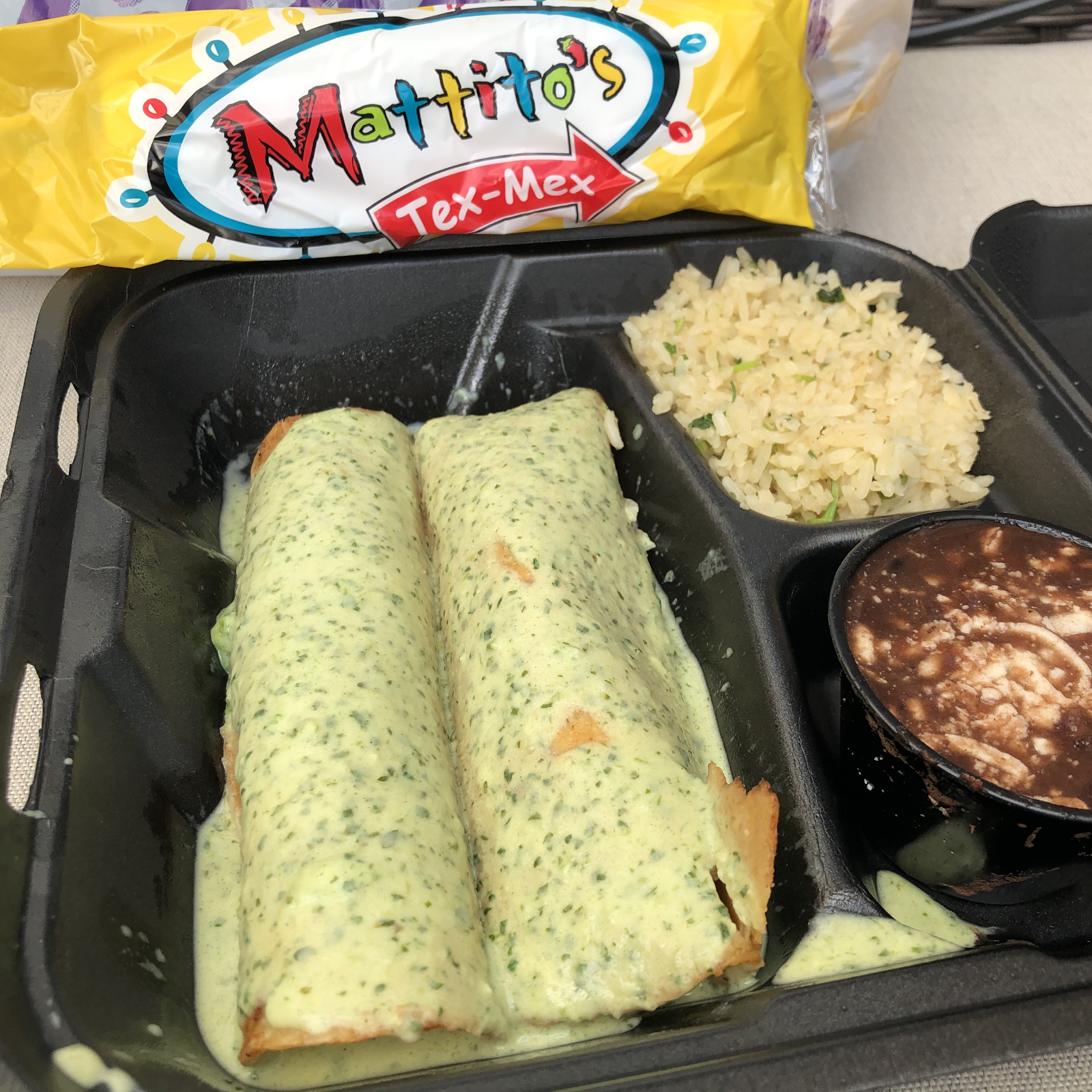 In TexMex, the avocado is king! If you're looking for a ~slightly~ healthier and delicious option to our Texas favorites, try the avocado enchiladas from Mattito's! You'll get two enchiladas filled with fresh sliced avocado, covered in a mild cilantro cream sauce, and served with black beans and Lime rice. So filling and satisfying, you won't miss the meat. Order dine-in or to-go with Mattito's tasty margaritas and micheladas. 
Avocado Salads
SNAPPY SALADS
6550 N MacArthur Blvd #100, Irving, TX 75039
If you're feeling a salad this National Avocado Day, you're in luck at Snappy Salads! We all know avocados make a great addition to any salad for their nutrients and fiber, but Snappy Salads takes it to the next level with their Grilled Avocado salad! Filled with red leaf/iceberg lettuce blend, grilled avocado, black bean/poblano/corn relish, queso fresco, and grilled tomato with chipotle-lime vinaigrette and Mexican crema, you'll be satisfied for hours and crave this meal every time you drive past Snappy Salads. 
Another great spot to load up on an avocado-filled salad is Freshii. Great options for avocado lovers are the fiesta or cobb salads, which can be turned into fresh wraps for a meal on the go! If you're craving a little bread with your avocado, try Bread Zeppelin for a fun twist on a bread bowl. Order the Lone Star or Pacific Beach Zeppelin style for a great avocado lunch or dinner. 
Guacamole
EL FAMOSO
5228 N O'Connor Blvd #126, Irving, TX 75039
I don't think we can talk about National Avocado day without mentioning the dish near and dear to all our hearts, guacamole. Irving is jam-packed with delicious Mexican and TexMex restaurants so good guacamole sure isn't hard to find. Enjoy the colorful patio at El Famoso with a margarita in one hand and chips and guac in the other. 
If you're looking for a fun twist on this classic starter, check out Hugo's Invitados for their Mayan hummus featuring a trio of avocado, red beet, and pumpkin seed hummus with tortilla flatbread. Other favorite spots in Irving for guacamole include El Fenix  and Taco Diner.
Dessert
MEXICAN SUGAR LAS COLINAS
3215 Regent Blvd, Irving, TX 75063
Three Words. Chocolate. Avocado. Cake. Could avocado really go where only butter has been before?  The answer is YES, yes it can and it does at Mexican Sugar. This decadent ancho-spiced chocolate cake with cinnamon meringue, chocolate avocado mousse & ganache is the perfect finish to any meal. Dine in or add a luscious slice to your Comida Takeout Kit and kick the cooking to the curb(side)!
Wherever you end up on National Avocado Day, be sure to savor all the joy that avocados bring!