With most of the area – okay, the country – spending the weekend indoors, we reached out to some of Irving's more well-known residents to get their take on what movies to stream this Valentine's weekend, and why. Whether you're looking for romance, rom-com, bromance or a good Galentine's feature, we've got you covered.
Thanks to our hot couples and sizzling singles for a glimpse into their movie recommendations - and accompanying personal stories - sure to warm any heart, make you laugh, cry, or get your adrenaline pumping. And a special thank you to the stage performing, overachieving duo who reviewed two films AND included a perfect food pairing.
Without further ado …
By Rick & Melanie Stopfer
Mayor & First Lady of Irving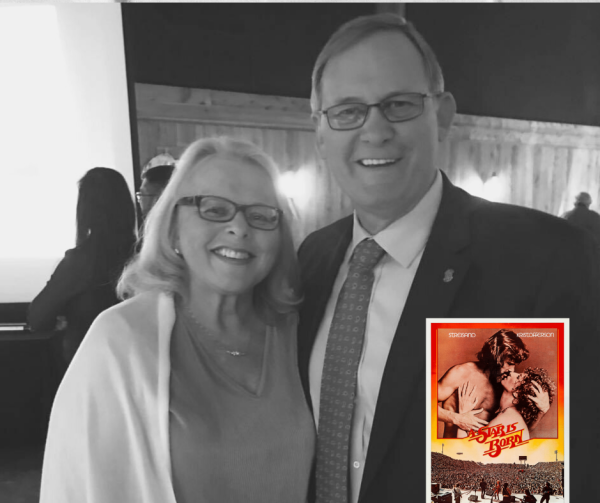 Streaming: 




 

No, this isn't the 2018 Lady Gaga & Bradley Cooper version. Although it was a great movie, 1976 was better for two reasons: Barbara Streisand and "Evergreen." With all due respect to Kris Kristofferson (who, by the way for all you trivia buffs, is a Rhodes Scholar), it's Streisand and her voice that make this movie magical. "Evergreen" – the 1976 version of Gaga & Cooper's "Shallow" – very deservedly won an Oscar for Best Orginal Song (as did "Shallow" 42 years later). Ironically, Best Original Song is something the two films have in common – it's the only Oscar each won (trivia buffs, you're welcome).

We lied. There's a third reason we prefer this version of the movie. We saw it together on a date, during a cold holiday season in South Dakota as an engaged couple. We married the following summer, and to this day, "Evergreen" remains one of our favorite songs.

However you spend your Valentine's weekend, we hope you stay warm and safe … and if you can, find that soft, easy chair, enjoy fresh morning air and watch a movie that takes you back to a special place in time.

 

Similar on Netflix: "Barbara: The Music, The Mem'ries, The Magic"  

 
By Chuck & Karen Cooperstein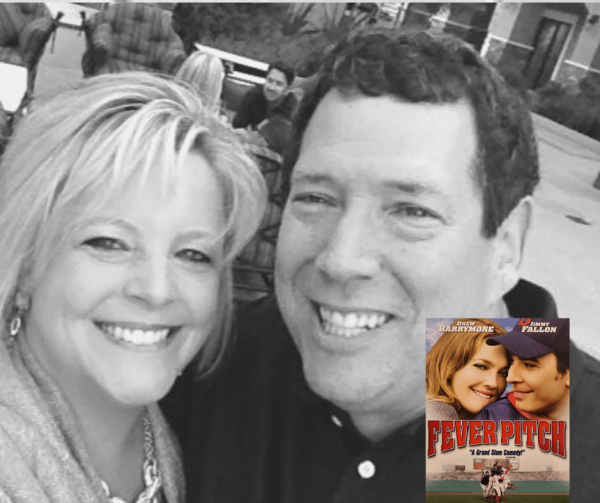 Streaming: 



 

Starring Drew Barrymore and Jimmy Fallon (yes, that Jimmy Fallon and yes, he can act), this is a fun, sports-oriented rom-com about a workaholic female dating a sports-obsessed bachelor. Sound like anyone you know???

Although it's directed by the Farrelly brothers, they didn't write it, so you're not getting the "Dumb & Dumber" humor, but rather a clever film that guys love (the storyline follows the Boston Red Sox amazing 2004 season), and girls love because, well, love.

"Fever Pitch" is an older film (2005), but it's aged well (as have we!) and is light entertainment for a cold Valentine's Day weekend inside.

 

Similar on Netflix: "50 First Dates"  

 
By Craig Boleman & Kass Prince
Stage Actor & Assistant Executive Director, Irving Arts Center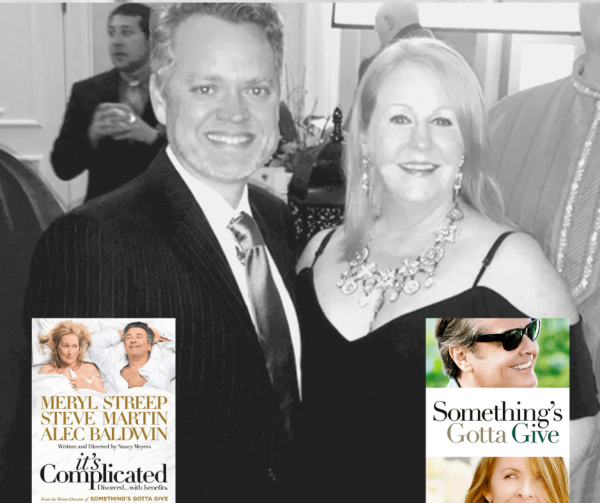 It's Complicated
Streaming: 





So … you would think two musical actors (that's how we met 25 years ago - in a tango number on stage) and Broadway fans would pick a sappy love story musical as our favorite film.  We do love those, but there are actually two films that we "fall for" every single time we see them on the channel guide.
Since we watched it just last weekend, we'll focus on "It's Complicated," the 2009 rom-com starring Meryl Streep, Steve Martin and Alec Baldwin. Maybe it's her incredible Santa Barbara home. Maybe it's the warmth we feel when Meryl is cooking for her three adult kiddos in her amazing kitchen. Maybe it's the hilarious performance by Alec Baldwin as Meryl's ex. Maybe it's the sweet nature of Steve Martin's performance as Meryl's architect (and … spoiler alert … possible new love interest). Every scene crackles with humor and poignancy owing to the incredible chemistry of the cast.   
It's all of those elements combined that make it great. But what REALLY puts the film over the top for us is the chocolate croissant scene. Trust us … it makes you want to run out and get a dozen every single time! Bonus for fans of "The Office's" Jim – John Krasinski plays Meryl's future son-in-law and he has some hilarious moments.
AND, to make a grand romantic gesture, you can pick up a free market floral bouquet for your love and a delicious treat from Whole Foods in Irving before you push play on the film.  They offer both, with the added bonus of "bake-it-yourself-at-home" chocolate croissants that allow you to channel Meryl without owning your own bakery!!
Somethings Gotta Give
Streaming: 




  

 

By the way, our other rom-com fave is "Something's Gotta Give," the 2003 rom-com with Diane Keaton, Jack Nicholson, Keanu Reeves and Amanda Peet. That one DOES have a Broadway tie-in because Keaton's character is a famous playwright. But let's face it - it's her incredible Hamptons home that has us swooning. What can we say, we're suckers for incredible architecture (no matter the coast). We can also relate to the white rock VS black rock* difference that make Jack and Diane an unlikely, but inevitable love match. 

*You have to watch the movie to get that, but for every "opposites attract" couple, those differences are what keeps life interesting. 

 

Similar on Netflix: "I'll See You in My Dreams"  
---
For the Bro's ….
By David Cole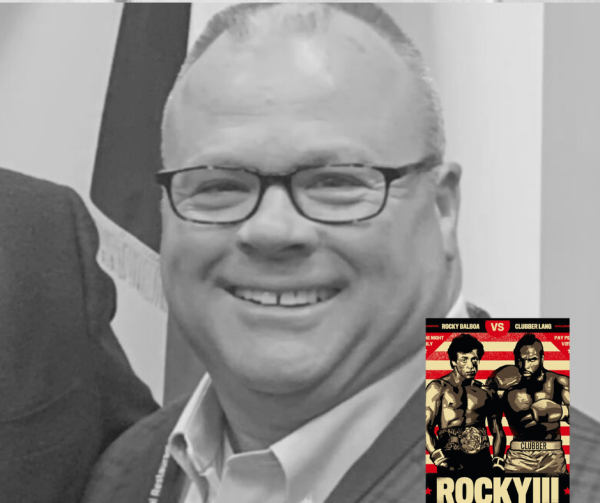 Streaming: 



 

I didn't understand my assignment. I just thought I was to pick a movie dude's like, would watch if stuck indoors, and review it. So I picked "Rocky." But noooo, that was too romantic, with Rocky falling in love with Adrian, and not enough male bonding, so here we are. "Rocky III."

At this point in the 15 or 16 movie series (what was the final number anyway?), Rocky is rich, arrogant, fat and lazy. Like a lot of my friends these days. He gets goaded by rising star James "Clubber" Lang, played by Mr. T, into a championship fight. Mr. T is a horrible actor, but fortunately, he doesn't talk a lot. He mostly grunts. And hits. So here's out-of-shape, arrogant Rocky, and you know what happens. He gets whooped. This is when the bromance happens. Enter former enemy Apollo Creed.

Apollo is upset Rocky has let himself go. He offers to train Rocky for a rematch. So they train, get their bromance on, and train some more, all leading up to the big rematch. Just like all the Rocky movies in the 26-part series, it has a climatic ending that doesn't disappoint. I like to pretend I'm there, ringside, chomping on pizza – which I always order from i Fratelli.

There you have it, my weekend bromance movie pick. "Rocky III" … you can't go wrong.

 

Similar on Netflix: "Kickboxer: Retaliation"  
---
And finally, for all the single ladies
Saturday, Feb 13, is officially Galentine's Day (for those venturing out, check out our list of sisters-before-misters Galentine's Day events) …
By Heather Stroup
Stylist, Salons on the Plaza & Irving Eats Admin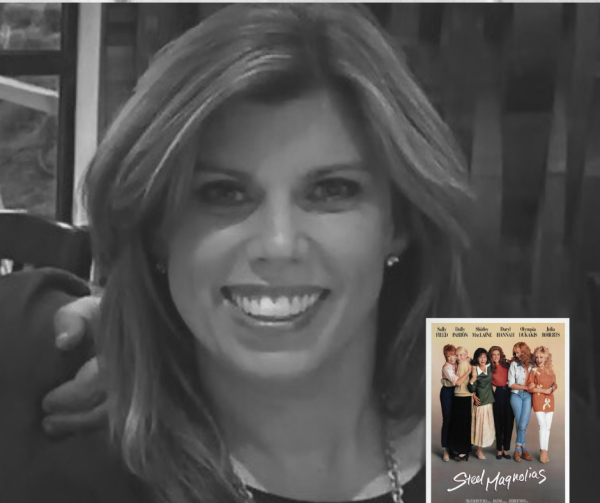 Streaming:  



 

Ladies, if you don't have a man on Valentine's Day and it bothers you (which it shouldn't, but that's a blog for another day), do yourself a favor and watch "Steel Magnolias." These six, strong and witty southern women – played by Sally Field, Dolly Pardon, Shirley MacLane, Daryl Hanna, Olympia Dukakis and Julia Roberts – will have you laughing, crying and cursing men through the entire film.

Dolly Pardon's character is the one I relate to most. She's a hairstylist who doesn't hesitate to give her opinion. And with an accent dripping with the deep South, she can get by with just about anything that comes out of her mouth.

Julia Robert's character is the one I want to get in my chair to blow out her permed 80's hair. The story line focuses on events in her life, although she's not the main character; they all have large roles and play them well.

This isn't a new film by any stretch – it debuted in 1989. But it's still one of the best movies that shows the many facets of female friendships – from birth to death and everything in between. But fair warning … you may never want to eat red velvet cake again. 

 

Similar on Netflix: "Mystic Pizza"