Hello, New Year! As this year finally comes to a close, and not a moment too soon, it's time to control-alt-delete 2020, and start anew. Traditions are a great way to mark the end of one period and manifest our hopes for the beginning of another. And after 2020, we want health, wealth and heaping gobs of good luck all year long. According to lore from around the world, the boisterous sounds (party horns and blowers) can ward off evil spirits. In Latin America, it's believed that lugging around your (empty) weekender will conjure a year full of adventure and travel which we have all desperately missed in 2020. From kissing at midnight to wearing red underwear for more romance, these superstitious traditions are all said to lead to good fortune. I'll toast to that! 
What about the day after the party, the first day of the new year?  Many cultures agree that how you spend this day or more specifically how you eat your way through it (good for a hangover) will also set the precedent for how your year will go. Fascinating food customs from around the world include grapes (a go-to in Spain), symbolic soba noodles in Japan, Italian-style Lentil Soup, marzipan doughnuts in Denmark, a Canadian fish fry,  Filipino round fruits and Brazilian pomegranate seeds, Chinese dumplings, breads and more. The little gems pictured below can be enjoyed at Fortune House in Irving. 
 
But in the heart of Texas, where we do our own thing, you need four main food components steeped in Southern tradition for a healthy, wealthy and happy new year.  Overly superstitious? 2020 really dropped the ball after the ball dropped. So, why hedge our bets. Plus, these food-based rituals are not only fun and hopefully lucky, they're absolutely delicious.
The Four Lucky Foods that Should Be on Every Texan's New Year's Day Menu
Lucky Food #1: Black-eyed Peas 
Eating black-eyed peas on New Year's Day has been considered good luck for at least 1,500 years. These flavorful legumes are traditionally, according to Southern folklore, the first food that should be eaten on New Year's Day. Resembling coins, these beans are said to bring prosperity in the New Year. 
 
Lucky Food #2: Greens 
Greens such as cabbage, kale, chard, and collard greens are consumed not only in the South, but around the world to bring good economic fortune. The tradition is simple: the more greens you eat on New Year's, the more moola you will have in the new year. So stock your plate with collards and black-eyed peas, as both are thought to send wealth your way.
Lucky Food #3: Pork
Pair your greens with both black–eyed peas and pork for a truly Southern-style New Year's tradition and triple your luck for 2021. Ham is often a holiday centerpiece but pork with its rich, delicious fattiness has come to symbolize wealth and prosperity. With so many options like sausage, ribs, bacon, ham, and so on, there's no reason not to be in "hog heaven" for at least one day. 
Lucky Food #4: Cornbread 
Go for the Gold! Cornbread represents golden opportunities and pocket money (wealth) in the New Year. Cornbread is also an essential with black-eyed peas and greens. Just add pork and you will have achieved the Superfecta on the first day of the new year! 
Irving Eateries Dishing Up Lucky Foods 
Get a Heaping Helping of Good Luck for Free at Po' Melvin's 
4070 N. Belt Line Road
You've gotta love Irving restaurateur Mel LeMane who is cooking massive quantities of his award-winning black eyed peas, and handing them out for free from a contactless drive-through on Friday from 11 a.m. to 2 p.m. at Po Melvin's.  These legendary black eyed peas once won "Best in Show" at the State Fair of Texas and launched the LeMane family into the restaurant business. 
Additional peas will be available to purchase, as will Po Melvin's Famous Jalapeño Cornbread made with buttermilk, cheddar cheese, onions, and jalapeño peppers.
Prefer to try cook up a batch of your own? Mel has happily shared his famous recipe with us. 
Some Girls Have All The Luck ... Like Aunt Cissy
2824 N. O' Connor Rd | 469.594.7355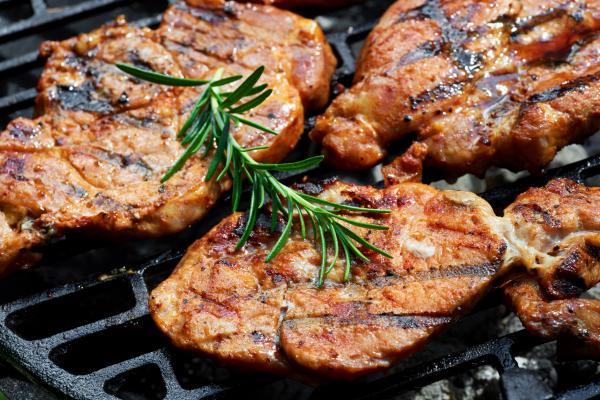 Aunt Cissy's is serving up a New Year's Day Southern Soiree that includes all the lucky foods and their yummy feels. Dine in or take out, but place your order early! Click the post below for all the delicious details. 
You're in  Luck When You Lunch at PJs Cafe
2301 N. O'Connor Rd | 972.255.8400
Pork chops, ham steak, black-eyed peas and greens are staples on the menu at PJ's. Not only are these southern favorites darn tasty, they're also loaded with luck on the first day of the year -  so the superstition says. Holiday hours: 8 a.m. to 3 p.m.
Happy New Year! 
Cheers to traditional good Irving eats that promise health, wealth, and happiness in 2021! Be sure to raise a glass and relish every extra spoonful of good fortune that you can as you say Ba-bye to 2020.