* All photos taken prior to COVID-19 and social distancing orders*  

Some runners love running and others have a love/hate relationship with the sport from time to time. Admittedly it can be intimidating to start. But once you lace up your sneakers and get going, you will immediately begin reaping health benefits and less tangible bonus benefits that will likely make you fall in love with the sport. Am I right, running veterans? 

Once you're in love, you will want to commit to a race. HELLO Irving Marathon Series. Runners love these races, and they love 'em in a big way. No matter what your level of experience, the components of the Irving Marathon Series - from amenities to the fantastic course(s) and the cheerful volunteers along the way - assure you a positive (even fun) experience. Here's why this race series is outstanding in its field. (This is the last blog in a series of 26 reasons to run. Links for #1 - #18 provided below.)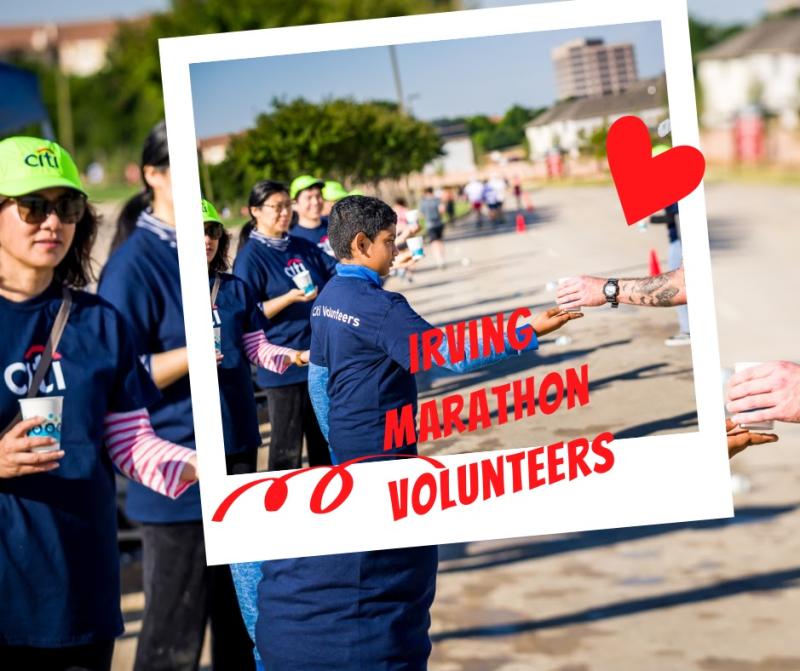 #19. You Can Go the Distance...
Yes, you can do it, because you've got lots and lots of options! Whether you're a couch potato looking to get off the sofa; it's your first race; or you are a seasoned road warrior - this seven-event series has you covered with distances ranging from one mile to 26.2 miles. Seven events + multiple distances = 20 races, plus the options to run virtually or in-person. And now, there's a new race in town... the Irving Olympic Day run has been added to the already phenomenal roster as part of the first ever Olympic Day Irving-Las Colinas. Be one of the first to participate in this global gone local event that includes a One-mile Family Fun Run, a 5K & 10K. Registration is open!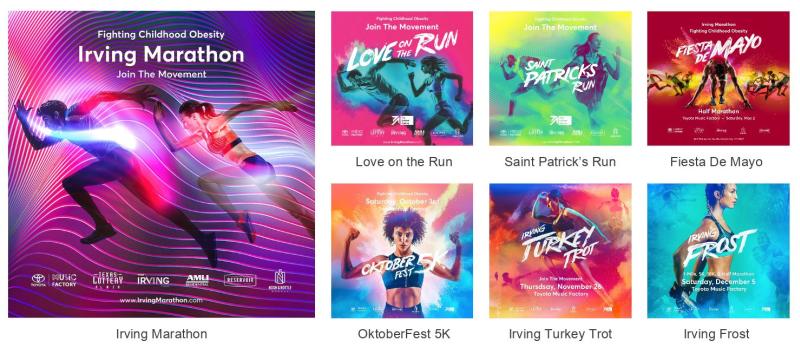 #20. Fun, Fast & Beginner-Friendly
The Irving Marathon - with 1-Mile, 5K, 10K, 13.2, and 26.2-Mile options - is the biggest event in the series. Fast and flat is good for the novice or the speedy runner looking for … wait for it…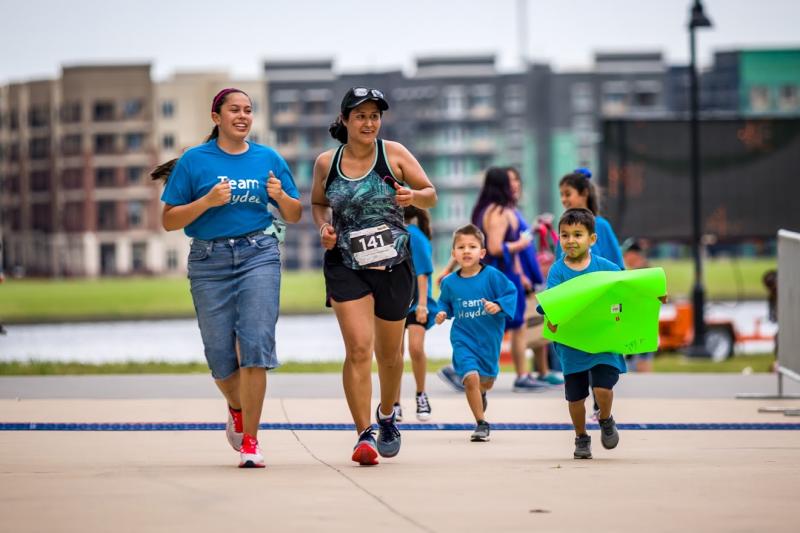 #21. Marathon Nirvana
aka the ultimate achievement - a Boston Qualifying time! Qualifying for and running Boston is at the top of many runner's bucket lists. The Irving Marathon is a USATF certified Boston qualifier. What does this mean? These races are certified to be EXACTLY 26.2 miles by USA Track & Field, the governing body of track and field and distance running in the United States.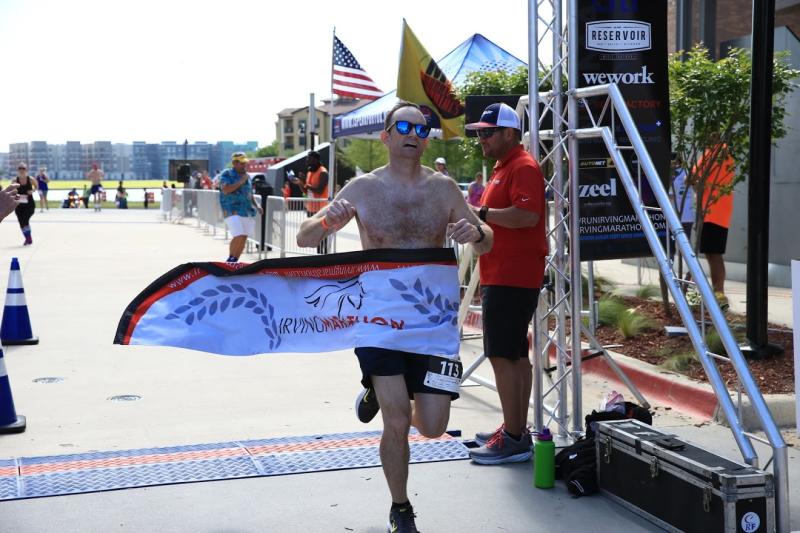 #22. Race Bling is a BIG Thing 
The Irving Marathon Series offers serious swag and display-worthy medals that symbolize commitment, dedication, strength and passion. Medals are a badge of honor and living proof that you dare to achieve. And yes, there are "medal ho's" in the running community, and I might fall into that category.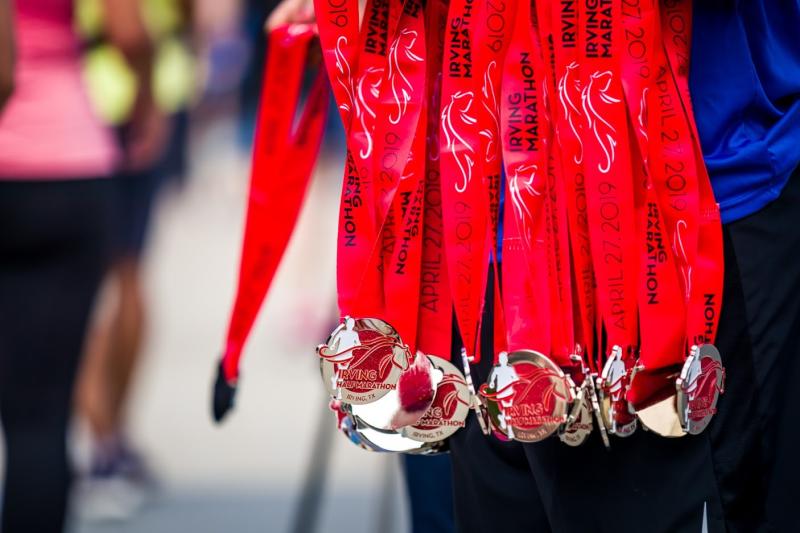 #23. Winter, Spring, not Summer, and Fall 
All you have to do is … register! There's a race for almost every holiday and every season.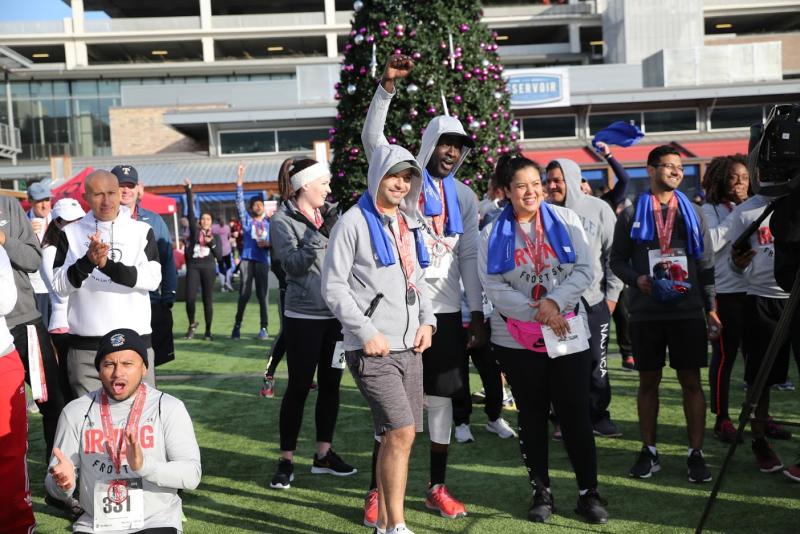 #24. Fanfare 
The Irving marathon series events capture the true spirit of the running community and encourage energy and excitement among the spectators. The remaining 2021 races will be a celebration on many levels so expect cheering crowds and high-energy fanfare.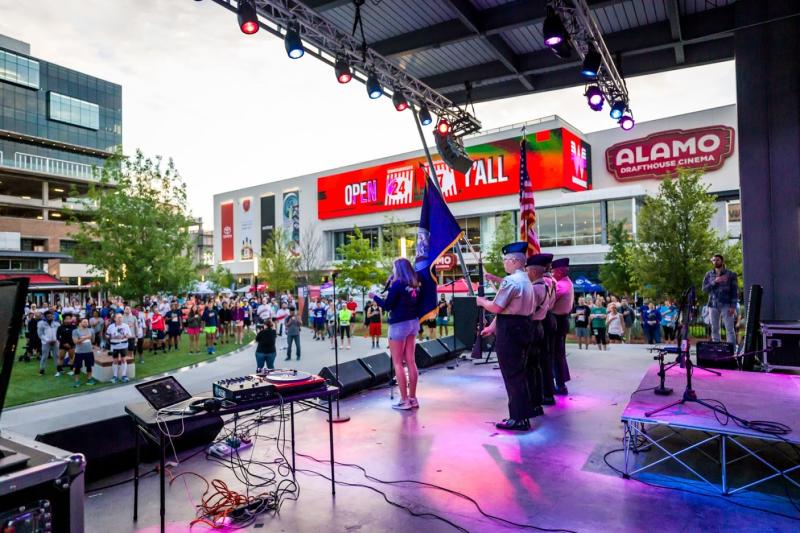 #25. Smooth Operator
From start to finish, the Irving Marathon events are known for top-notch organization and logistics. If you are a runner you know the value of this, and if you're a newbie, a well-run (pun intended) race will keep you confident, happy and stress-free on your first go-round. The entry form is easy to understand and the follow-up confirmation information is detailed. The location can't be beat with hotel options in walking distance, live music and entertainment and a restaurant where you can get any food you've been dreaming of devouring for you at the finish. Perks such as free race photos, free beer and free pancakes are plentiful. Parking and access is easy for runners and spectators alike. The courses are safe and well-marked with great support, knowledgeable volunteers, good medical coverage, plenty of water stops to keep you well-hydrated and happy (ish).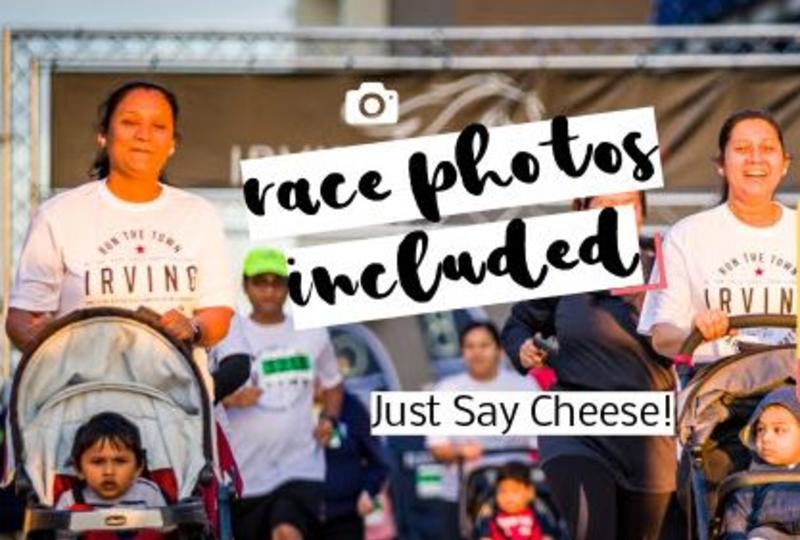 #26. A Winning Team 
What makes a good race?  Besides all of the above, a good Race Director. Lazaro Alvarez and his team are truly a cut above or should I say, they always go the extra mile… tee hee.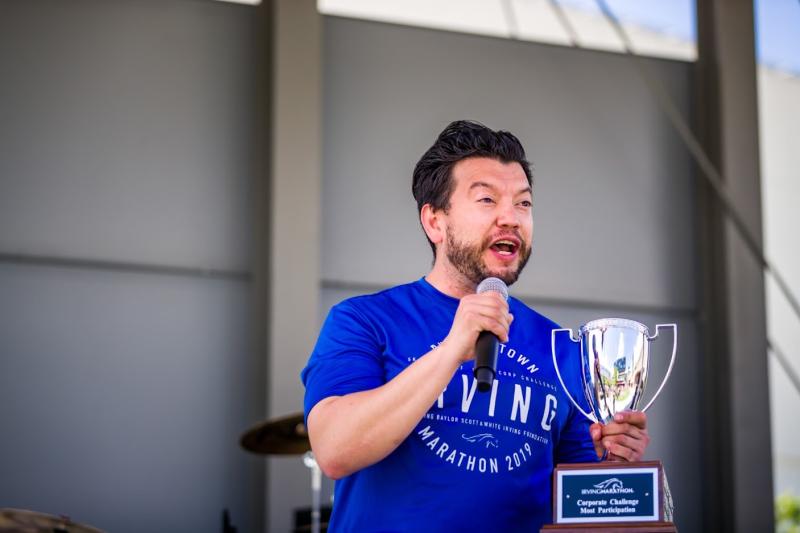 The +2 in 26.2
When you register for any Irving Marathon Running Series event, you are joining the movement to fight childhood obesity. This awesome and seriously fun race series benefits Baylor Scott & White Irving Foundation and the irun program for elementary and middle school children. Learn more.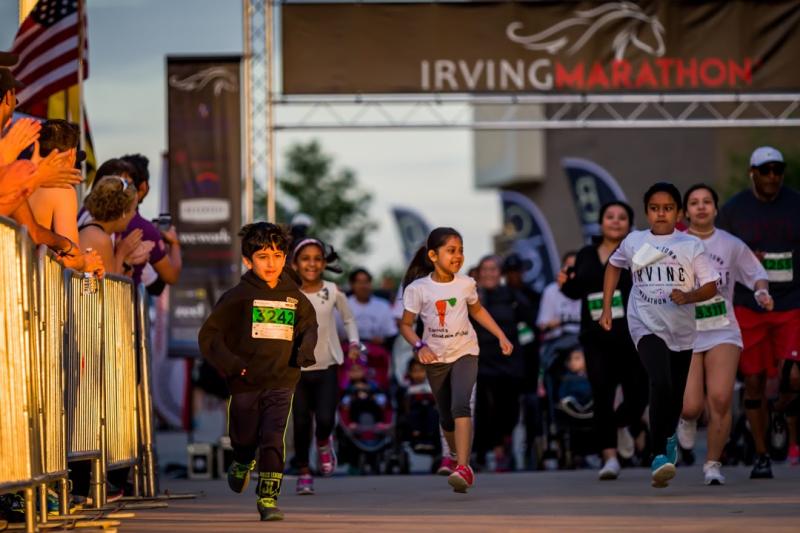 Unforgettable in Every Way 
Whether you are looking for a marathon with a down-home feel or a mega-type marathon with miles of hype and excitement, you can "do you" - your pace, your outfit, your energy, excitement and exuberance - and create THE experience of a lifetime at the Irving Marathon. And all the shorter races are a party too, they just end a little earlier. Start this weekend at the Cinco de Mayo race, and you'll be ready to go the distance for the full marathon in 2022.  
Run Back to the First  Two Blogs
#1 - #9. Run for Your Life (why running is good for your mind, body and soul)
#10 - #17. Run for the Fun of It (social and lifestyle benefits of running)
Ready. Set. Register. 
1-Mile, 5K, 10K, 13.1
In-person: May 22, 2021
Virtual: May 1 - 31
In-person:  September 18, 2021
Virtual: September 18 - October 3
1-Mile, 5K, 8 Mile
In-person: November 25, 2021
Virtual: November 1 - 30
1-Mile, 5K, 10K, 13.1
In-person: December 18, 2021
Virtual: December 1 - 31
1-Mile, 5K, 10K 
February 12, 2022
Virtual: February 1 - 28
In-person: March 12, 2022
Virtual: March 1 - 31
1-Mile, 5K, 10K, 13.2, 26.2
Date TBA