* All photos taken prior to COVID-19 and social distancing orders*

 

One of my favorite things about running is the fact that the sport is so inclusive. Just about anyone can run – no matter your age, location, culture, shape or size. And running can fit into your life in whatever way you need it to. And whether you're NEW to running, have NEVER run in your life or you've been running your WHOLE  life, the Irving Marathon Series really does have a race for YOU!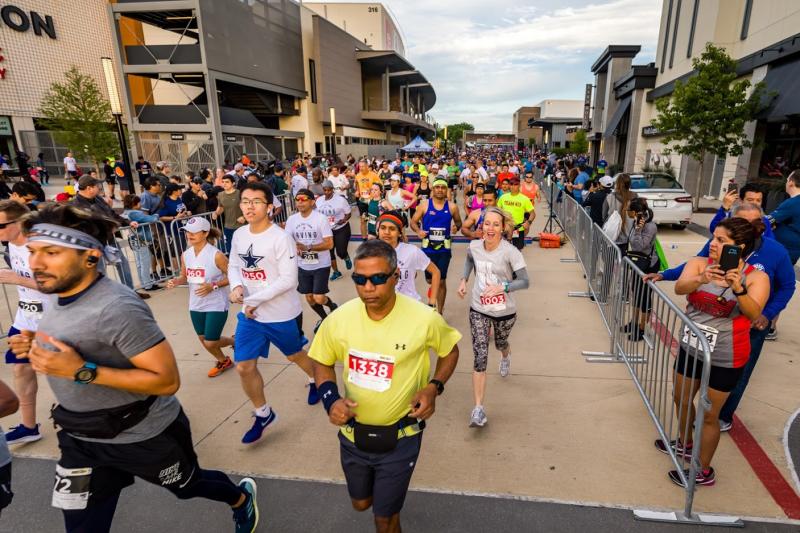 Whether you choose to run a 1-Miler, walk a 5K, race a 10K or finish a marathon, there are at least 26 reasons to set a goal, commit to it, i.e., register and hit the ground running (or walking), now! Let's start by exploring but a few of the health benefits of simply putting one foot in front of the other. 
Mind. Body. Soul. 
Walk, jog or run - just how great is this free, accessible form of exercise for you? Let me count the ways. 
#1. All Brawn AND Brains, Yo!
Did you know that when you jog/run, you are exercising your mind as well as your body. Running increases the levels of cortisol in your system, which improves memory and thinking, thereby making you smarter and more alert. 
#2.  Feel the Burn
The calorie burn that is… you will torch about 100 calories per mile ... at any pace. 
#3.  Does a Body Good
Running strengthens your heart, decreases resting heart rate and blood pressure, improves your overall well-being and makes you live longer.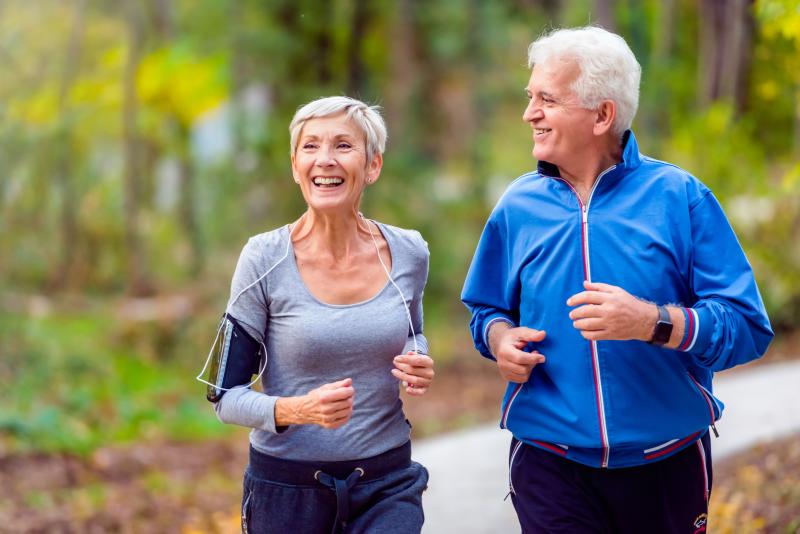 #4.  The Real Happy Pill 
Let's be real. Pandemic life is stressful! Being cooped up at home worrying about what's going to happen next does nothing to help with anxiety. You know what does? You guessed it – a good run. If stress is bogging you down, skip the news, not the run and stave off depression and anxiety. Endorphins are truly the best medicine for happiness, creating a feeling of bliss or euphoria...which leads us to… 
#5.  The Runner's High
If you aren't a runner - yet -  you probably don't get how restorative and healing running is. When you ease into it, it's not all heavy breathing and misery. When you experience the runners high (aka the real happy pill) you will understand that it is so much more.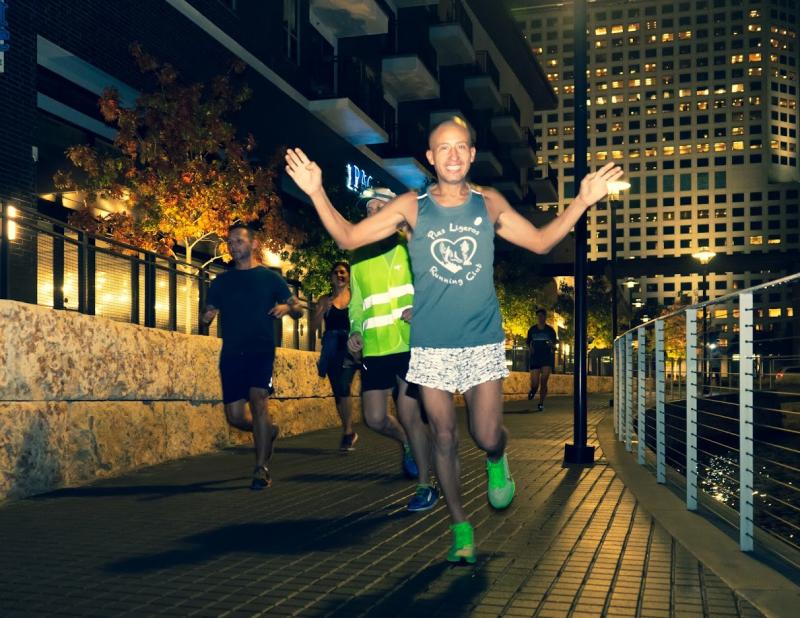 #6.  Meditation in Motion
Running is the new meditation. Sound like an oxymoron?  A brisk walk or run serves as a distraction allowing you to find some quiet time to break out of the cycle of negative thoughts and leaves you with a calm, optimistic and balanced mindset.
#7.  No Experience Required
You can go for a run without any practice. Running is not as form-dependent as swimming (which IMO is soooo hard), and it's a natural motion, so your reflexes just kick in. If the thought of a 20-minute run feels daunting, start with just two minutes of running at a time with a minute of walking in between.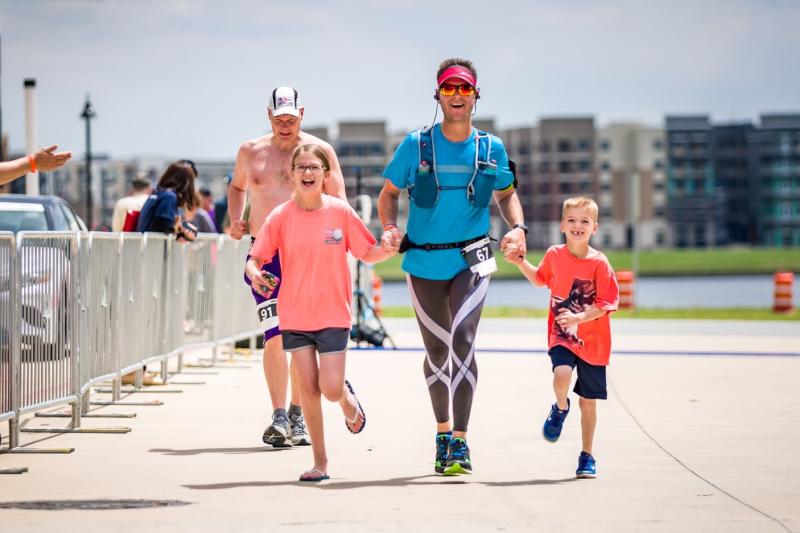 #8.  Be a Bad *ss
Resilience is defined as an individual's ability to properly adapt to stress and adversity. When you challenge yourself with a racing goal, you WILL become more resilient, physically and mentally.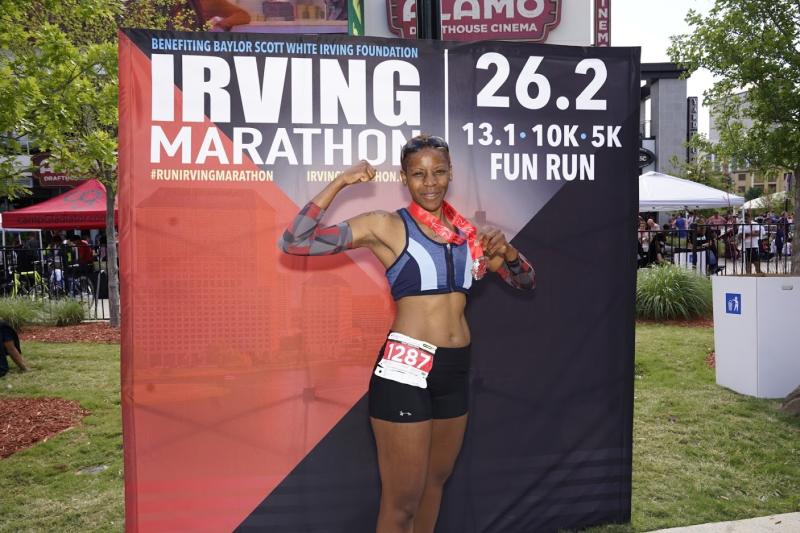 #9.  Double Down 
Running helps you sleep better... and getting a good night's sleep mirrors all the health benefits of running.
Run to the Next Blog
#10 - #17. Run for the Fun of It (social and lifestyle benefits of running)
Race to the Finish
#18 - #26. Run for the Finish (why the Irving Marathon Series is the race series for you!)
Ready. Set. Register. 
In-person: March 13, 2021
Virtual: March 1 - 31
1-Mile, 5K, 10K, 13.2, 26.2
Saturday, March 27, 2021
1-Mile, 5K, 10K, 13.1
In-person: May 22, 2021
Virtual: May 1 - 31
In-person: September 18. 2021
Virtual: September 18 - October 3
1-Mile, 5K, 8 Mile
In-person: November 25, 2021
Virtual: November 1 - 30
1-Mile, 5K, 10K, 13.1
In-person: December 18, 2021
Virtual: December 1 - 31
1-Mile, 5K, 10K 
2022 Date(s) TBD