We all love this time of year when festive gatherings bring together great music and good friends. And there always seems to be scrumptious food all around. This weekend offers all this and more with candy treats, live music, and all sorts of fun things to do. I've listed the top events, but you can visit our website for even more at www.irvingtexas.com.
CURL UP BY THE FIRE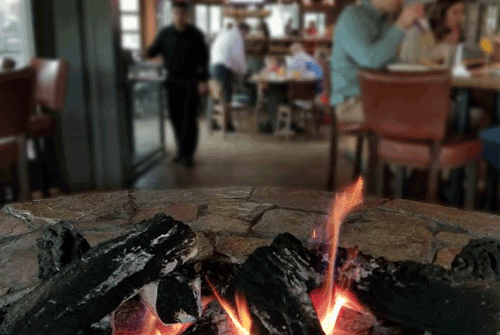 At The Ranch, there's a porch in the back where you can relax by the fire, enjoy a great meal with your friends and listen to some of the best local live music around. On Friday around 8 pm, Darrell Goldman, a brilliant singer and songwriter, will perform some original songs from his album "The Bed I've Made," along with other favorites.
Then Saturday around 8 pm you'll find Faron Lee Gilbert, a 25-year veteran of performing arts and a graduate from The Art Institute. Faron is a skilled entertainer on his acoustic guitar, as well as other instruments.
You can look at The Ranch's menu ahead of time, but you might change your mind when you see what the other guy ordered. It's all so good!  And there's no cover charge at The Ranch.
---
SOMETHING SPOOKY WITH THE IRVING SYMPHONIC BAND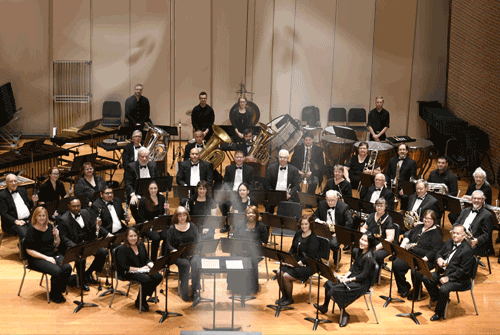 You can smell this season in the outdoor air as leaves scurry down the sidewalk and the wind kisses your cheeks. Now you can hear the lush sounds of autumn with the Irving Symphonic Band. They perform for one night only at the Irving Arts Center - Saturday, October 27 at 7:30 pm.  Tickets are only $6 - $12.  You can reserve your seats here. 
---
FUN FOR THE WHOLE FAMILY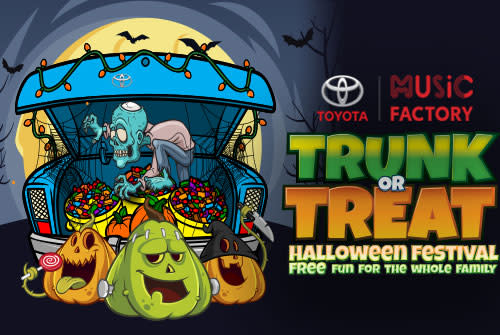 Toyota Trunk or Treat is on Saturday, October 27 at the Toyota Music Factory.  Beginning at 6:30 pm, you'll get to go trick-or-treating throughout the plaza.  They'll have balloon artists, face painting, and a DJ on the Texas Lottery Plaza. And then, stay for the special screening of Hocus Pocus presented by the Alamo Drafthouse Cinema at 8:30 pm, followed by another DJ until midnight. It's all free. Be sure to catch some dinner at any of the great restaurants in the Music Factory. 
---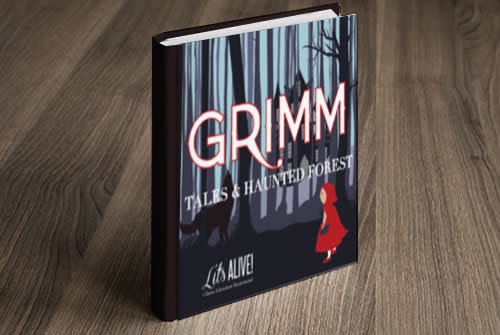 On Friday, October 26, grab your broomstick and fly on down to the South Library for a Grimm Carnival and Haunted Fairytale Forest.  The fun begins with a Trunk-or-Treat from 7 - 8 pm, and then craft and game stations from 7 - 9:30 pm, or tour the Haunted Fairytale Forest between 7:30 - 9:30 pm. Take advantage of the excellent opportunities our libraries offer. It's fun for the whole family.
---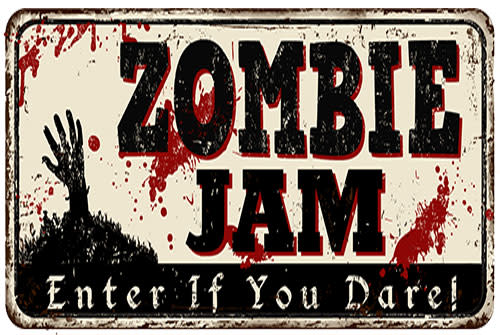 Teens in grades 6 - 12 are invited to shuffle on down to Lively Pointe Youth Center on Saturday, October 27 from 7 - 11 pm for a Halloween Zombie Jam.  There'll be Halloween-themed activities, stations where you can create your own tasty treats, with music and much more.  Complimentary food and soda will be served.  Free admission. Don't drag your feet now.
---
---
We hope you have a boo-tiful weekend!  Check out the rest of the events on our website at www.irvingtexas.com.  And be sure to tag us on those photos. #VisitIrving @VisitIrvingTx