It's officially National Travel and Tourism Week (NTTW) in Irving, a time when destinations across the country pause to celebrate the economic driver and vibrant sector known as travel and tourism. With the hospitality industry being one of the hardest hit by the COVID-19 crisis, this year, more than ever before, it's important to recognize the beauty of what travel brings – an opportunity to see and learn new things, and an important revenue generator for most communities. 
This year's NTTW theme is the Spirit of Travel, and we've come up with six different ways you can celebrate with us.
1. Be a Virtual Tourist in Your Own Backyard 
Just because attractions are closed doesn't mean you can't enjoy them … right from the comfort of your own home! Live Nation, operator of The Pavilion at Toyota Music Factory, keeps the beat going with Live at Home, daily live streams from around the globe, with artists sharing music, stories, and more live from their homes. If that's not quite your genre, the Irving Symphony Orchestra has their last full season of concerts on their YouTube channel (my favorite is "Cirque Goes to the Cinema with Cirque de la Symphonie"); also from the Irving Arts Center, you can try a hands-on craft experience.  For the outdoorsy type, take a soothing virtual gondola cruise on the Mandalay Canal and Lake Caroline (click and move your mouse on the image for a 360° view), or take a stroll around Williams Square to see the majestic Mustangs of Las Colinas.
2. Upload a Zoom Backdrop of Irving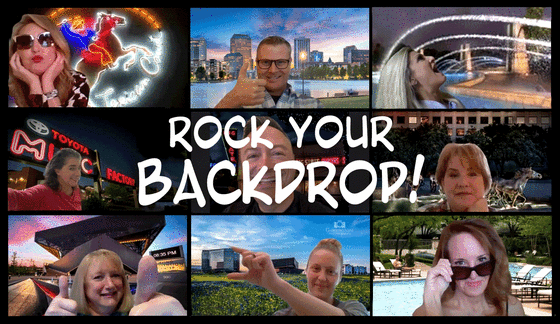 Show your Irving pride by uploading your favorite attraction, activity, or landmark as a backdrop for all your Zoom meetings this week.
3. Get Social
Make fun, daily, themed social media posts during the week; be sure to tag us at @VisitIrvingTx on Instagram, Facebook, and Twitter so we can share your post. Also use the hashtags #NTTW20, #SpiritofTravel, #VisitIrving, #IrvingRocks, or #IrvingRocksTogether. Did I mention you can win cool prizes?
4. Support a Local Restaurant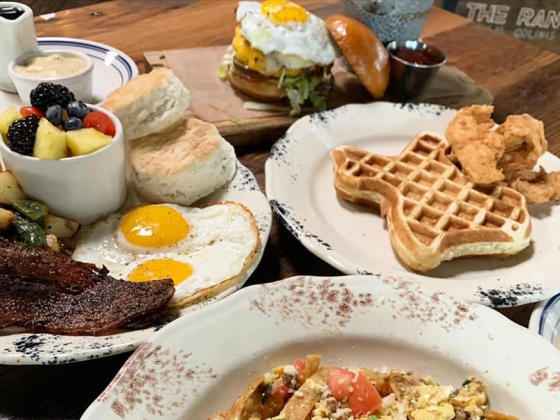 There isn't a segment in our industry that hasn't suffered due to the virus, but one that's safe to help and enjoy right now are local restaurants. Most in Irving are offering both curbside pick-up and delivery; our restaurant listing is updated frequently and includes places with open dining. Some of my faves are the to-go kits at Whiskey Cake Las Colinas - seriously creative stuff here, the OG Kit is pure genius and who doesn't need a few make-your-own cocktail to-go kits to survive a pandemic; fried Louisiana white shrimp at Po Melvin's (full disclosure, I went to school with Little Mel, but for reals, his Louisiana whites are the best around); Angelo's golden baked lasagna; i Fratelli's half Big Brother, half Hawaiian (full disclosure, see Po Melvin's, insert the Cole brothers, pizza is still the best); charcuterie, no brie please, at Nosh & Bottle; and the entire menu at Chicken Salad Chick (I'm obsessed). Next on the list are the Texas-shaped waffles at The Ranch at Las Colinas, because hello cute!
5. Color Me Irving 
Visit your favorite Irving spots and activities while also unleashing your inner child with our Irving attractions adult coloring book.
6. Light it Up Red ... or Purple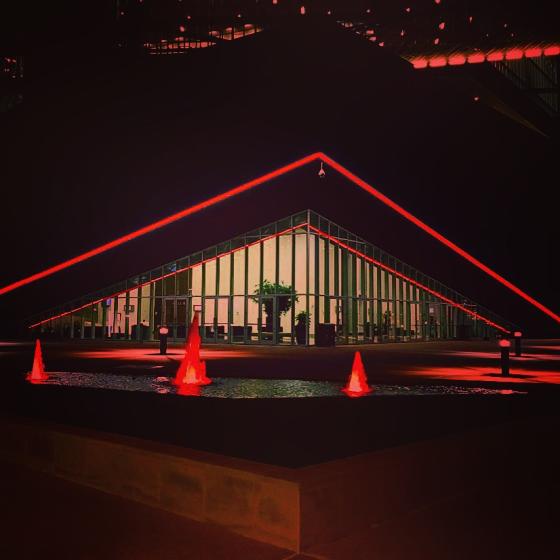 All week the Irving Convention Center will be lit up in red, the official color of NTTW. Across the street, the Texican Court, along with all Valencia Hotel Group Properties, will light up in purple, the color of hospitality because of its blend of red and blue. If you have LED lights, show your support for one of the largest industries in Irving, one that saves every household in Irving $745 in taxes annually due to the amount of revenue its 85-plus hotels generate for the city.
Another full disclosure. This is my first blog. Ever. It took a crisis for me to sit down and write one, but I love this industry so much, I felt it was important. So look for another one from me soon, where I virtually take you to some of my favorite places around the country. Happy National Travel and Tourism Week! The spirit of travel … will never be broken.