In this season of giving thanks we are reminded of the many blessings that surround us. And some of the greatest blessings are those we call friends. So grab your friends this weekend, head uptown, downtown, or anywhere in between and have fun stepping out. I've listed several ideas below, but you can always stop by our website for more.
KISS ME KATE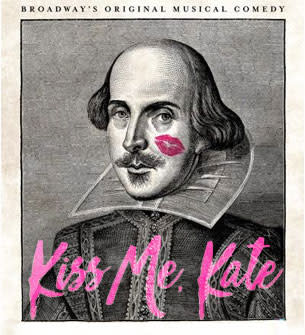 When:  Thurs-Sat @ 7:30 pm
Cost:  $24 - $31
This is the last weekend to enjoy a mixture of romance, comedy, a scintillating score, and a hilarious look behind the curtain of a full-scale musical, otherwise known as Kiss Me Kate. Watch the two main characters, who happen to be divorced from each other, realize they're still in love in this musical comedy. Bringing you songs like "So In Love," "Wunderbar," "Tom, Dick or Harry," "Too Darn Hot," "Brush Up Your Shakespeare," and "I Hate Men." Kiss Me, Kate is the first musical ever to be awarded the Tony Award for Best Musical!  LEARN MORE
---
ALL-STAR VARIETY CABARET
FEATURING THE NEW YORK GOOFS
When:  Fri, Nov 16 @ 7:30 pm
Cost:  $26.50
The NY Goofs are a troop of physical comedians who have performed together worldwide. They offer a brand of lunacy and fun that will leave your sides splitting. With comedy at its core, NY Goofs present a riotous night of pure insanity and laughter in a Variété format featuring eccentric dancing, visual manipulation, musical saw, magic, a songbird from heaven, hula hooping insanity and satirical attacks on the foibles and inconsistencies of the human race. LEARN MORE
---
LEEANNE THOMPSON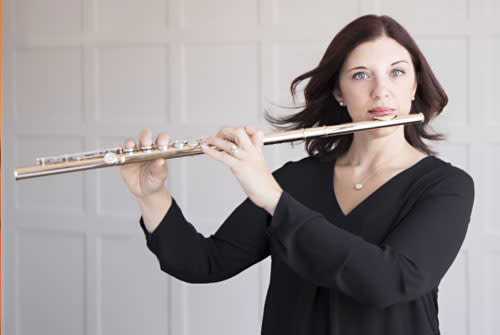 When:  Sat, Nov 17 @ 7:30 pm
Cost:  $16.50 - $46.50
The Las Colinas Symphony Orchestra continues its 2018-19 Season Symphonic Kaleidoscope with a fall performance by a truly remarkable flutist. LeeAnne Thompson will perform Bach's Suite No. 2 in B Minor. LEARN MORE
---
ADRIAN URIBE
y CONSUELO DUVAL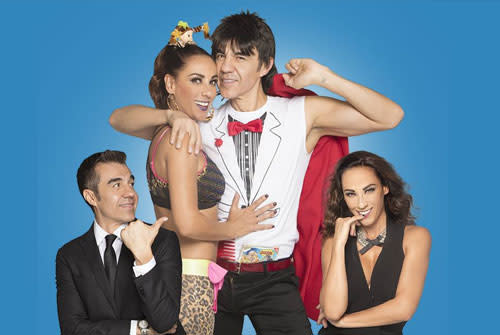 Where:  The Pavilion at Toyota Music Factory
When:  Fri, Nov 16 @ 9 pm
Cost:  $59 - $125+
Admiro mucho a quienes hablan varios idiomas, pero no puedo. Gracias a Google Translate, te puedo decir esto. Adrian Uribe nació el 8 de septiembre de 1972 en la Ciudad de México, Distrito Federal, México como Adrián García Uribe. Es un actor conocido por Alma de hierro (2008), Hermanos y detectives (2009) y La hora pico (2000). Consuelo Duval nacida el 11 de enero de 1968, es una comediante y actriz mexicana de cine, televisión, teatro y locución. Ella es conocida por sus diversos personajes cómicos, como la abusamente abusiva ama de casa Federica P. Luche de la comedia La familia P. Luche, la siseña recepcionista bizca, Sisi, y la amable naca Nacaranda de La hora pico.  APRENDE MAS
---
TEXAS LOTTERY LIVE FEATURES
DJ JC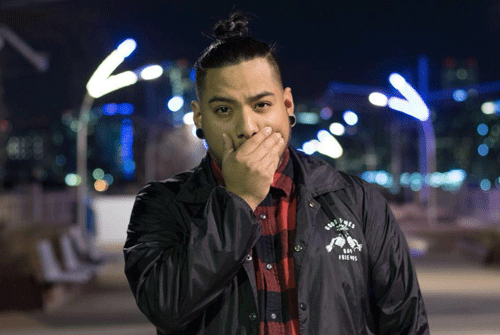 When:  Fri, Nov 16 @ 9 pm - midnight
Cost:  FREE
Keep the party going with DJ JC (Julio Cesar), an upcoming DJ/Turntablist whose DJ'ing style knows no boundaries! Mixing up everything from classic records to the newer generation and everything in between, his ear for music is truly unique. Inspired by the likes of DJ AM, Jazzy Jeff, & Craze this young turntablist is out to make a name for himself and earn a spot among his idols. You can experience DJ JC in your own backyard at Texas Lottery Plaza in the vibrant Toyota Music Factory. LEARN MORE
---
BEN RECTOR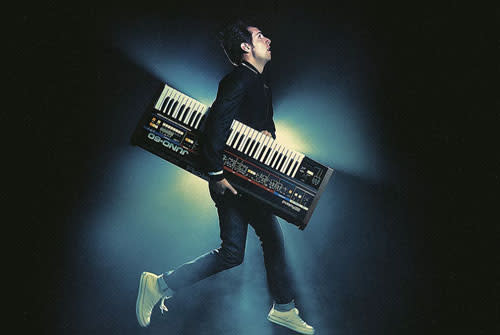 Where:  The Pavilion at Toyota Music Factory
When:  Sat, Nov 17 @ 8 pm
Cost:  $20 - $50+
His music is often referred to as magic, so that's what Ben Rector called his seventh full-length album - Magic. The Oklahoma-born and Nashville-based singer, songwriter, and multi-instrumentalist uncovers that feeling of magic in the first few minutes of his show.  LEARN MORE
---
TEXAS LOTTERY LIVE FEATURES
RYAN BERG
When:  Sat, Nov 17 @ 10 pm - midnight
Cost:  FREE
Ryan Berg is all about acoustics. He's driven by the Blues and Jazz scene here in the Metroplex.  In the Summer of 2017 Ryan Berg & The Velvet Ears were pleased to announce the release of their debut full-length album titled "The Velvet Ears". After its release, "Molly Miss My" was featured on a local radio station, 91.7 KTX. In 2018, Berg was announced runner up in KXT's listeners favorite vote. You can listen to Ryan on Saturday at the Texas Lottery Plaza. LEARN MORE
---
Y'all get out there and have some fun. If you post pictures of your fun, be sure and tag us on Facebook (VisitIrving), Instagram (visitirvingtx) or Twitter (@VisitIrvingTx).