From the depression-era Bonnie and Clyde curiosities to sci-fi Dr. Who trinkets, law enforcement memorabilia collectors are in hot pursuit of these extremely collectible pop culture artifacts. Not many people can fit the TARDIS into their collection room, but so many other authentic and rare items are available for viewing and purchase at the 2019 National Police Collectibles Show at the Irving Convention Center this weekend. Visit with fellow enthusiasts and browse the 50,000 sq. ft. showroom of all things law enforcement, meet and greet Pearl Harbor survivor, James Leavelle, who was the police detective handcuffed to Lee Harvey Oswald in 1963, and much more. Don't be a prisoner of regret, visit the 2019 National Police Collectibles show and other opportunities for fun in Irving, Texas this weekend. 
National Police Collectibles Show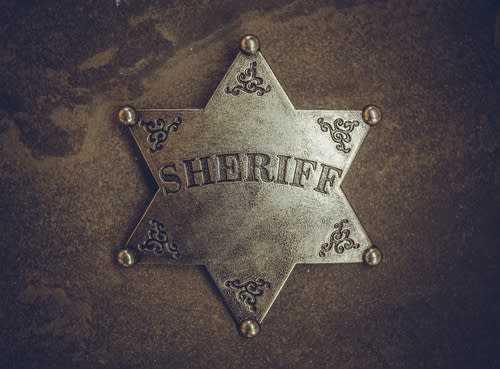 WHEN: Saturday & Sunday, 10 am - 4 pm
COST: $5 Admission, $10 Parking
Who didn't want a shiny police badge when they were a kid? Its five or six-pointed star meant you had extreme authority over your posse. Law enforcement memorabilia collecting is a growing national and international pastime. Cross collectibles, such as tin police motorcycles and police cars, popular with both police and toy collectors, can bring upwards of several thousand dollars. Photographs, comic books, tools, and even wanted posters are also highly collectible. The most highly sought after items, however, are the police badges and patches. They can fetch anywhere from a dollar to hundreds of dollars for rare and desirable ones. Put your detective skills to work and join the long arm of the law collectors this weekend.  LEARN MORE
---
Irving's Live Music Scene
Friday, July 12, 2019
Saturday, July 13, 2019
Sunday, July 14, 2019
Rock the Yacht featuring some of your favorite bands of the 70's and 80's, including Ambrosia, Albert Hammond, Looking Glass, Stephen Bishop, Peter Beckett and John Ford Coley, will be at The Pavilion at Toyota Music Factory. Doors open at 6 pm, concert begins at 7:30 pm.  Tickets start at $39.
---
It's going to be a delightful summer weekend!  While you're out enjoying everything Irving has to offer, be sure to tag us in your posts and stories with #VisitIrving and/or #IrvingRocks.  We want to see pictures of you having fun!  Also follow us on Facebook, Twitter and Instagram to stay in the know.  For additional area events not listed in this blog, visit our website at www.irvingtexas.com/events.  Enjoy every moment!