I love hummus! It's kind of a must to like it at my house, my last name is Mansour (mahn-SOOR not man-SOUR, y'all)...by marriage. This wasn't always the case. Growing up, I pretty much had no idea that this lovely chickpea dip existed. I come from the far away land of west Texas and it wasn't on any regular menu and probably wouldn't have paired well with barbecue, burgers and taco salad (so we thought).
Oh, the years I have wasted. Lucky for me, this handsome brown-haired boy with crystal green eyes introduced me to a cuisine from around the world. I married that boy and learned a new language of food. Hummus, tabouli, kafta, falafel and another favorite, shawarma! Thank goodness for him and thank goodness I like the food. Because... it cracks me up that hummus pretty much shows up at every family meal, even if Mexican or homestyle cooking is the theme. It's kinda like from the movie, You Don't Mess with the Zohan, hummus makes everything better! 
So all that to say, when I heard Zoës Kitchen was coming to town I was pretty excited. Their menu is fresh, light and downright yummy. If you haven't guessed by now, their hummus is my top favorite! Though, I have never had one thing from there I didn't like. A lot of Mediterranean places are buffet style, but I like that Zoës is order at the counter and then your food comes out pretty quickly after that. It's basically a Mediterranean Panera Bread, to put it into perspective.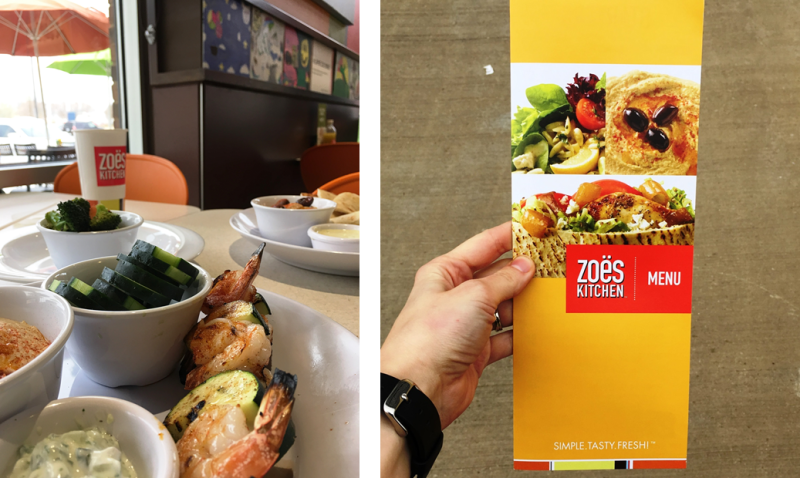 The lunch crowd has already learned it's a great option for "Lunching it in Las Colinas." It will be an even bigger hit once the Whole Foods next door opens up in the fall of 2016. It's located conveniently on MacArthur and 161. The patio seems to be as large as the indoor space. I have a feeling on sunny day it will be put to good use.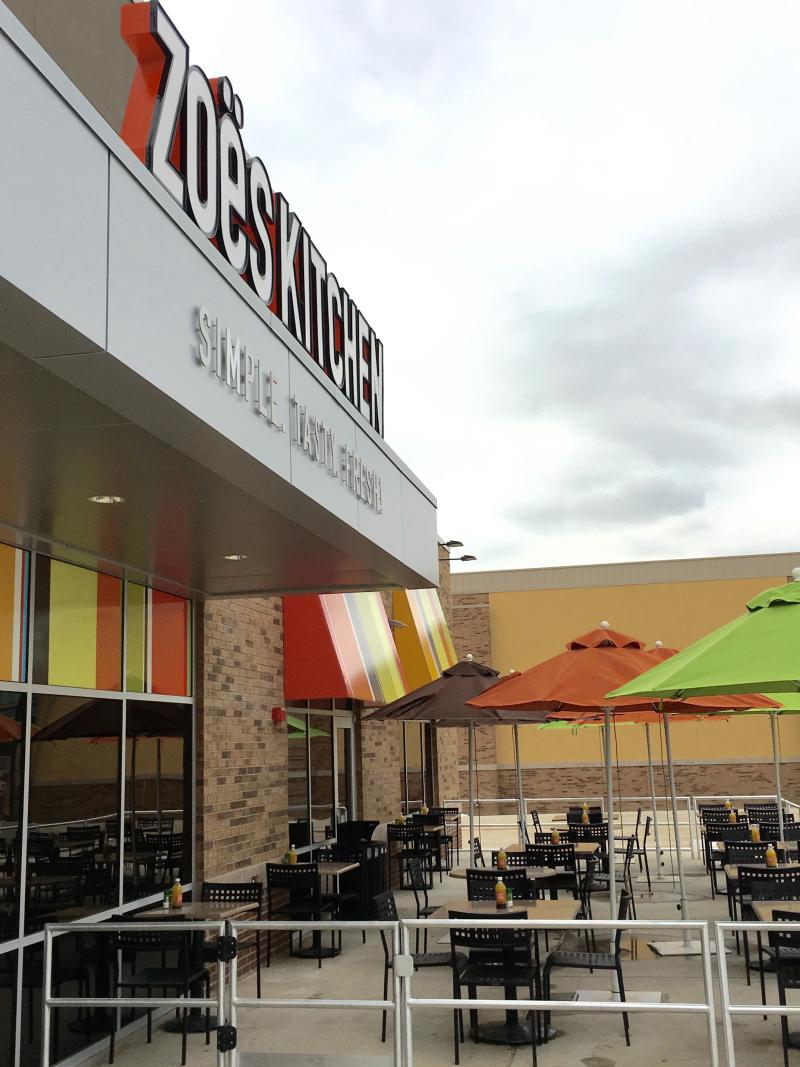 One of the biggest things I appreciated about Zoës was their clearly labeled menu, calling out dishes that were Vegetarian, Vegan and Gluten-Free. I, myself, have been gluten-free for awhile now. Going to a restaurant can be pretty stressful, especially if you're the "annoying person" breaking the menu apart and interrogating the waiter. There's no hassle at Zoës, everything is coded with symbols.
They are super flexible on the sides. I traded mine in for roasted veggies and hummus (duh!), served with cucumber. The shrimp kabob was outstanding, but what was even better was the zucchini on the kabob. Maybe next time the Veggie Kabob is the way to go. My friend, who as you can see in the picture is not gluten free, ordered the Steak Roll-Ups and a side of hummus. She reported it was a great pick and by far her favorite thing she's tried so far.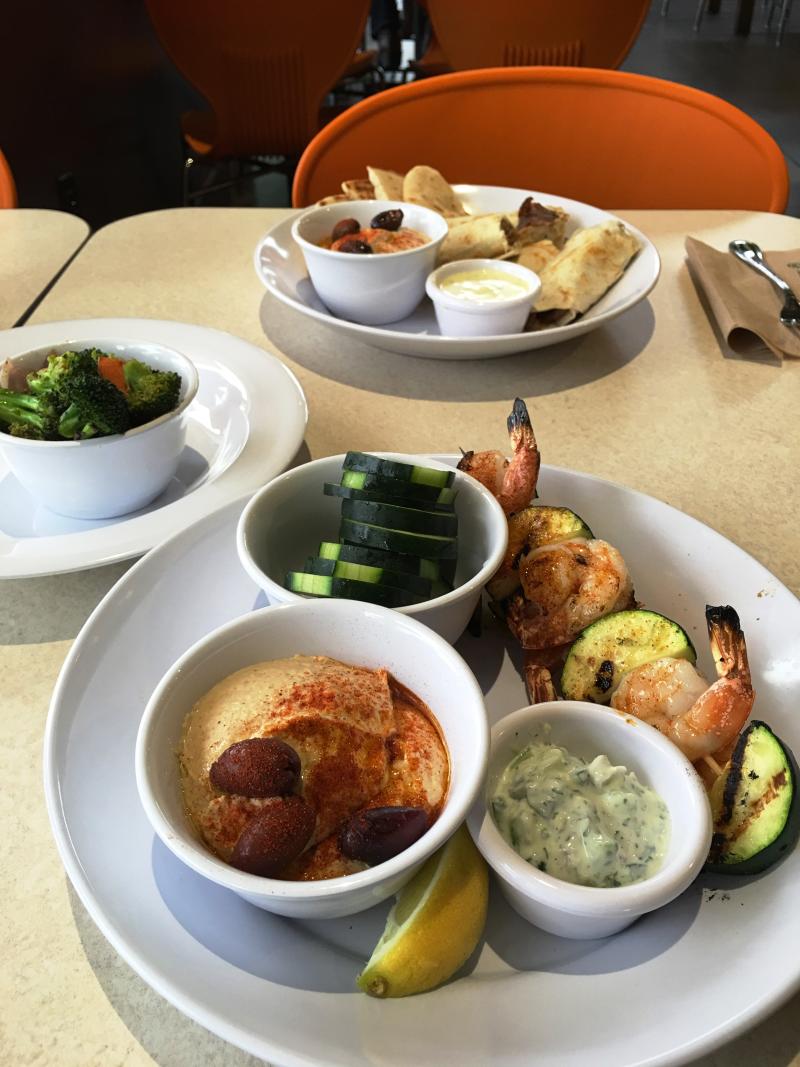 Their tagline sums it up, 'Simple. Tasty. Fresh.' Give them a try and please don't forget to order the hummus.