While country fans are flocking to Dallas/Fort Worth this weekend for the Academy of Country Music Awards, Irving, Texas is packed up and headed north with a little Texas cooking fare to share.
When you think about hosting an awards show watch party, next on your list is deciding what to server your guests. Texans sure know how to eat and we definitely know how to throw a party. So take it first hand from The Ranch at Las Colinas - local experts on Lone Star favorites that are passed down generation to generation.
Put a fork in planning your #ACMawards50 party because you're done searching for ideas. The Ranch at Las Colinas has the how-to, tasty dishes and signature Texas drink to finish off your preparations. Judd Fruia, Director of Operations will show viewers nationwide that Irving knows Texas food. Tune into Fox and Friends on Sunday April 18 around 7:30 a.m. and learn how to serve it up right for a Texas-style ACM Awards watch party that will leave your guest hollering, "Yeehaw!"
So, what's on the menu? I'm glad you asked.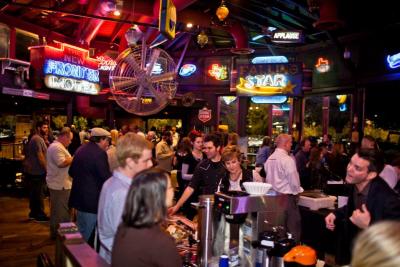 Mini Elk Tacos (Spicy Elk Picadillo Meat/ Cheddar Cheese/ Grilled Corn Pico/ Cilantro Crema)
TX Whiskey BBQ Baby Back Ribs (TX Whiskey BBQ Sauce Mesquite smoked Baby Back Ribs)
Texas Creamed Corn Caviar (Creamed Corn / Black Eyed Peas/ Spicy Jalapeno Cream)
Sticky Toffee Cake ( TX Whiskey Carmel Sauce/ Texas Candied Pecans/ Treaty Oak Rum Anglaise)
Texas Mule Cocktail (Dripping Springs Vodka/ Simple Syrup/ lime/Ginger Beer/ Jalapeno muddled)
Get up early or set your DVRs for this bold Texas menu.
If for some reason you oversleep or you DVR comes up lame, you can always request any recipe from The Ranch's website. To keep the tradition of Texas cooking strong, the Ranch at Las Colinas' recipes, techniques and know-how are available to everyone. All you have to do is ask the chefs — after all, the best way to preserve tradition is to empower others to participate in it!
Quick Facts
Location: 857 West John W Carpenter Freeway | Phone: (972) 506-7262 Menu | Website | Facebook