It costs only about six bucks to ride the DART train into Irving from the airport or from Dallas. Or, depending on your car and tolls, it might set you back about a Hamilton if you drive. But an evening out in Irving listening to free live music while you hang with friends is priceless. No matter where your journey in life takes you, rich blessings come from interacting with these people you hold so dear. You call them mates, buds, peeps or "the girls," and they're the ones you'd rather be with than almost anyone. Well, most of the time. Whether you're group dancing at a live concert or just enjoying an evening charcuterie platter, listening to a lone guitarist with a couple of friends, enjoying live music with kindred hearts simply rejuvenates the soul.
Irving offers a wide variety of venues, performers, music, and great food, so please allow me to introduce the talented performers bringing their music to you live this weekend. Read on, make plans, set dates, but above all, be sure to invite your friends.
---
JENNA CLARK

WHEN: Friday, June 28 @ 4:30 - 7 p.m.
GENRE: Country
Jenna Clark started her musical career in central Florida, drawing influences from blues, jazz, soul and country music. Now calling Dallas her home, she performs with her band Ten O'Clock and sings with Fort Worth country-rock band Whiskey Folk Ramblers. Recently featured in a Girl Power showcase at Spinster Records, her new album features a variety of amazing local talent and sheds a new light on songs she holds close to her heart. 
---
TRISTAN INMAN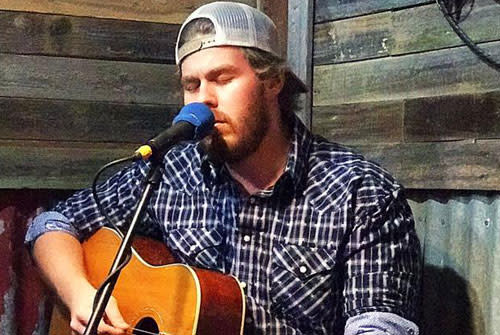 WHEN: Friday, June 28 @ 8:30 p.m.
GENRE: Country
Born and raised just South of Fort Worth, Tristan Inman is a perfect choice for a group of friends out having fun. His songs reflect his own unique style, while the lyrics make you want to sing along.  He has a new single being released (hopefully next week) called "It's all true." On July 1, you should be able to download it on ITunes, Apple Music, Spotify, and Pandora.
---
THE LAST KNIFE FIGHTER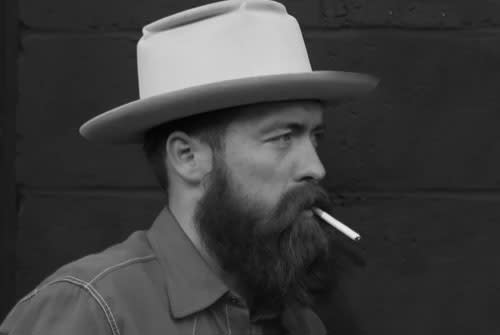 WHEN: Friday & Saturday, June 28-29 @ 8:00 p.m.
GENRE: Texas Outlaw Folk
The Last Knife Fighter resides about an hour northwest of Fort Worth. He describes his music as Texas Outlaw Folk, well, mostly because he created the genre. It isn't mainstream country, it's just about his good friends and close relatives, and those he's lost.  His writing style has been compared to names like Townes Van Zandt, Guthrie, Cash with his own brand of contemporary misery.
---
ADRIAN JOHNSTON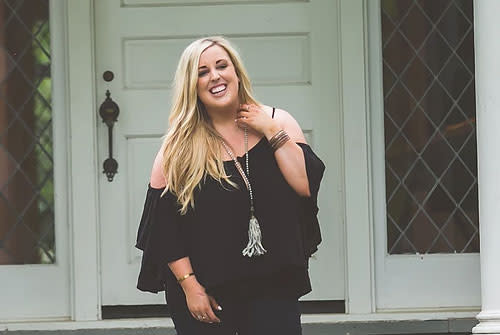 WHERE:  OUTLAW Tap Room at the Four Seasons Resort & Spa
WHEN: Friday, June 28 @ 6:00 pm
GENRE: Texas Country
Making a name for herself on the live music circuit, Adrian Johnston "and the boys" cover some of the classics like Fleetwood Mac, Dixie Chicks & Bonnie Raitt.  Her career is composing and recording radio hits, but her passion is putting on one of the most entertaining live performances. One of her favorite down time activities is drinking wine, telling stories and just hanging out with her girlfriends - she calls them "GRITS" (Girls Raised In Texas).
"I like to put on a high-energy show, but I'm just as fulfilled sitting with a guitar in a silent listening room," she said. "No matter the venue, the band and I like to make sure everyone is having a good time and connect with the crowd from the first song to the last."
---
​
MARISSA CHIBLI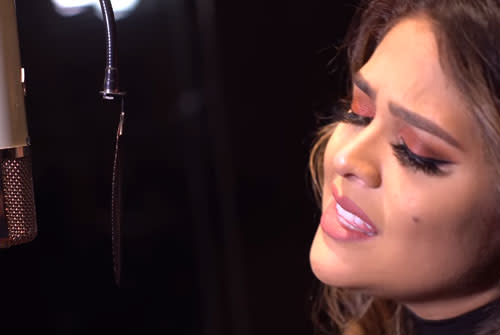 WHEN: Friday, June 28 @ 6:00 pm
GENRE: Smooth Latin Pop
Marissa Chibli is a strikingly talented vocalist, who gives a charismatic live music performance. Her music is a mixture of Latin Pop with a pinch of Reggae rhythm.  She likes to create music that makes people smile, as well as conveys a positive message.
---
TUKI BAND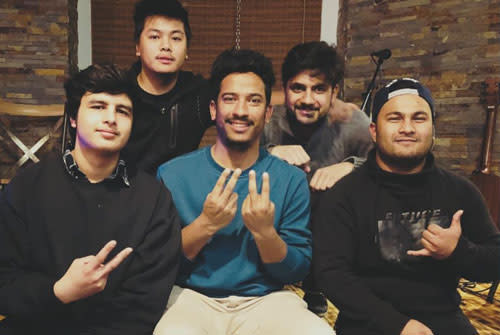 WHEN: Friday, June 28 @ 8:30 pm
GENRE: Nepali Melody, Rock, Pop Folk, Indie
Tuki Band is a great group of students from various North Texas universities. Although they've each been perfecting their craft separately, the guys met up only seven months ago - even though they sound like they've been playing together forever.  Originally from Nepal, they play a wide variety of music. Mostly their goal is just to "be in the hearts of people." The band took their name from the Nepali word Tuki, meaning a lantern that lights up the night, which they feel describes their music.  Namaste.
---
TYLA TAYLOR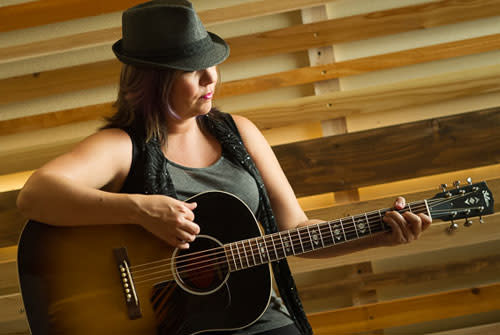 WHEN: Saturday, June 29 @ 7:30 pm
GENRE: Accoustic Classic, Modern Rock & "an eclectic mix in between"
Growing up in North Dallas, Tyla Taylor has been singing since she could remember. Her influences include her dad, who plays guitar; her mom, a gospel piano player; brother on the drums; and a wide variety of top vocal artists. "My hope is that I am able to touch people emotionally, the way I have been touched by music," Tyla says. Who is her biggest fan?  8Ball, a rescue dog from Paws in the City, one of the many area rescue organizations she advocates. 
---
CHANT DUPLANTIER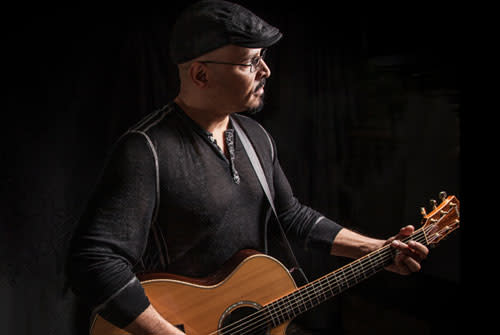 WHEN: Saturday, June 29 @ 8:00 pm
GENRE: Soul, Funk, Rock and Blues
Growing up in Louisiana, Chant Duplantier was surrounded by Rhythm & Blues and Soul. In fact, playing his guitar he bought at a pawn shop was all he wanted to do. Learning music and the stage early on from a seasoned Dallas band, he let go and spent many years playing, writing songs, singing backup, and eventually landed on the Las Vegas Strip with an acoustic show.  Luck was on his side because it was there where he met his fiance and musician Magen Miller, and her daughter, Zoey.  Now back in Dallas, he continues performing with fellow artist, Jerry Smith Jr. . . and he still loves to play his guitar every day.
---
JOSH INGRAM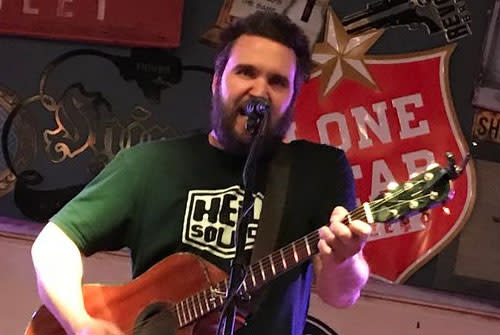 WHERE: OUTLAW Tap Room at Four Seasons Resort & Spa
WHEN: Saturday, June 29 @ 6:00 pm
GENRE: Country
Another Fort Worthian, Joshua Ingram is a musical storyteller and a very talented vocalist. He began writing songs as a teenager and always felt "there is always something more to say, play and give to the audience."  After cutting another album about a year ago, Josh is currently working on a follow up. His music is refreshingly pure and simple from deep in his heart - a must-listen.
---
NEAR MIRROR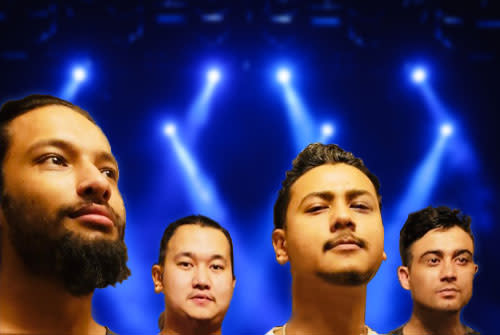 WHEN: Saturday, June 29 @ 8:30 pm
GENRE: Nepali Rock
After Playing in the DFW area for a handful of years (going their separate ways, then returning), Sachin- Lead Vocals, Suranjan- Guitar, Karim- Guitar, and Mukesh-Bass Guitar came together to form the band NEAR MIRROR Nepal. With their stunning melodies, atmospheric guitar work and sharp vocals, they've been highly sought after in this short amount of time.  Playing a wide variety of music styles, they are releasing their first single in the Fall.  Guitarist Suranjan says, "After playing the local scene for these many years, it's now time for some original music and lyrics."  They're branching out and adding Blues and Jazz, as well as their root-music, Rock.  The guys have opened for legendary Nepali bands and local Dallas artists, but their current focus is releasing their premier album "Chartikala."
---
Irving's music venues and restaurants provide you with quite the variety of music and food . . . and we're right here in DFW's own back yard. Spend some time here and get to know us a little better.  While you do, be sure to tag us in your posts and stories with #VisitIrving and/or #IrvingRocks.  We want to see pictures of you having fun!  Also follow us on Facebook, Twitter and Instagram to stay in the know.  For additional area events not listed in this blog, visit our website at www.irvingtexas.com/events.  Enjoy the weekend!