Hang on to your umbrellas this weekend because despite the rainy weather, there will be stars out all over Irving, Texas.  We bring you a long list of headliners to enjoy, as well as some of our favorite locals. It'll be hard to choose, but listed below is a wide variety of entertainment events that's sure to light up your evenings. 
VIKKI CARR
WHEN:  Sunday, October 13 at 6 pm, doors open at 5 pm
COST:  $34 - $89+
Among her many accolades, Vikki is a philanthropist who supports a wide variety of charities. Through her Scholarship Foundation, she helps provide education for Hispanic students in California and Texas.  She's a Grammy winner, Texas Hall of Fame Honoree, and she also hosts benefit concerts for schools in San Antonio.  Most recently, Vikki returned to her home town of El Paso to perform a benefit concert for the Wal-Mart shooting victims.  Providing entertainment to millions over four decades, Vikki comes to Irving for a one-night only concert. This is a must-see opportunity.  LEARN MORE
---
KINGDOM CHOIR

WHEN:  Saturday, October 11 at 7:30 PM
COST:  $16.50 - $41.50
If you watched the Royal Wedding of Meghan Markle and Prince Harry, you caught a glimpse of the Kingdom Choir's show-stopping performance of "Stand By Me." Subsequently climbing straight to the top of the Billboard charts, this sensational performance has received more than 10 million views on YouTube. Now you can experience the Kingdom Choir here in Irving.  Plus if you click on the Visit Irving link, there's a special discount waiting for you.  LEARN MORE
---
KASEY MUSGRAVES

WHEN:  Friday & Saturday, October 10 & 11 at  8 pm, doors open at 6:30 pm
COST: $35 - $89+
After releasing her #1 third studio album Golden Hour in March last year, Kacey took home Album of the Year at the GRAMMY Awards, Country Music Association Awards, and Academy of Country Music Awards. In addition to that, Golden Hour was named one of the best albums of 2018 by everyone from NPR, Time, The Associated Press and GQ to Rolling Stone, Billboard, Pitchfork, and Complex. Don't be late to the party!  LEARN MORE
---
ROGER CREAGER

WHEN: Friday, October 11 at 9 pm - midnight
COST:  No Cover
Toyota Music Factory's newest addition, Mama Tried is one of the best country bars and honky tonks in town! Enjoy classic, Texas & outlaw country music plus bluegrass too. Now, are you in for a treat this weekend!  Not only is this new restaurant open, but they're featuring Roger Creager, Zach Romo, Summer Dean Band, The Reeves Brothers, Rance May & The Coyotes.  9 bands, 2 stages, indoor & outdoor. Event is for ages 21+.  LEARN MORE
---
SOULFUL JAZZ
Presented by the Black Arts Council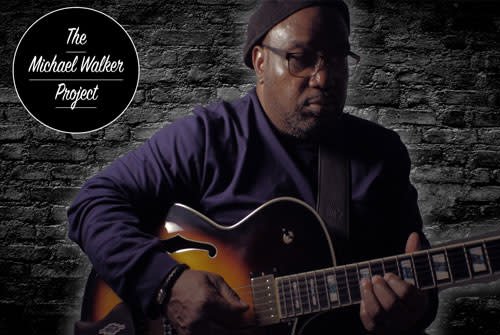 WHEN: Saturday, October 12 at 7:30 pm
COST:  $15 - $20
National recording artist Michael Walker is a huge fan of Smooth Jazz, and you will be too when you listen to Michael at the Irving Arts Center on Saturday.  His music sounds like George Benson and Norman Brown.  A guitarist and composer, Michael's debut Album "A Smoother You" produced an up tempo top five hit "Lets Do It." His newest album "DayLight" was released this past summer.  LEARN MORE
---
ARYANA SAYEED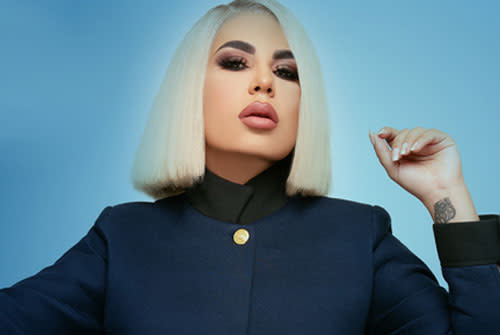 WHEN: Sunday, October 12 at 9 PM, doors open at 8 pm
COST:  $49 - $99
Aryana is one of Afghanistan's most famous musical artists, performing within and outside Afghanistan. She is also credited to be the first Afghan artist of the new generation to have brought back "live performances" inside Afghanistan.  With a slew of awards in Europe and Asia, Aryana has also had host roles in musical television shows. LEARN MORE
---
MUSIC AND MYTHOLOGY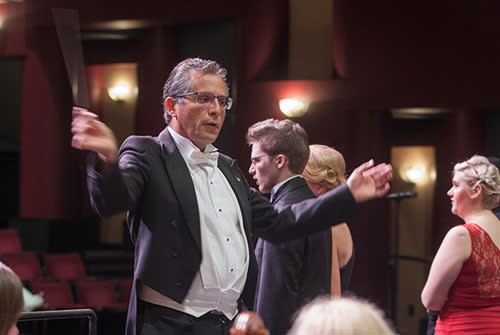 WHEN: Sunday, October 12 at 3:30 PM
COST:  $10 - $20
The New Philharmonic Orchestra of Irving opens their 2019-2020 Sundays at the Symphony season with a concert featuring Richard Wagner's Prelude to Act 1 of the opera "Lohengrin"; Antonin Dvorak's The Middway Witch, Opus 108, and Mozart's Symphony No. 41 in C Major, "Jupiter." LEARN MORE
---
MORE LIVE MUSIC
There's no cover charge for these events.

 
Friday, October 11
Saturday, October 12
---
With many more events not listed here and for additional information, visit our website at www.irvingtexas.com/events.  And while you're out exploring Irving, Be sure to tag us in your posts and stories with #VisitIrving and/or #IrvingRocks. We want to see pictures of you and your friends having fun!  And follow us on Facebook, Twitter and Instagram to stay in the know.  Enjoy every moment!