This week I have blogged ad nauseum about different ways to celebrate Valentine's Day in Irving; so much so that you might be seeing (or vomiting) hearts! But, come on, can you really tire of love and ways to celebrate it? Let's hope not, because I'm back with just a few more ideas. Whether you have a special someone, or you are your own one true love, Irving is brimming with ways to share your love for self and others. Today we explore unconventional Valentine's fun. 
Get Your Heart Racing When You Commit to Love on the Run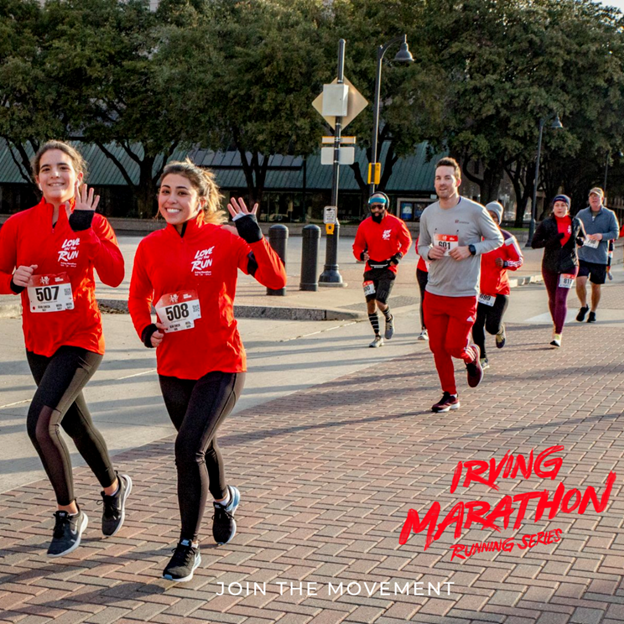 I know, I know this weekend is not exactly suited for an outdoor event - unless of course it happens to be ice skating. BUT the 2021 Love on the Run is virtual. Now that doesn't mean you don't have to complete the miles, but it does mean that you can conquer your 5K or 10K anytime between now and the end of the month. What you CAN do this weekend is make a commitment with yourself, your bestie or you sig other to go the distance when the weather permits. The registration process is a cinch, and the race swag is seriously swoon-worthy!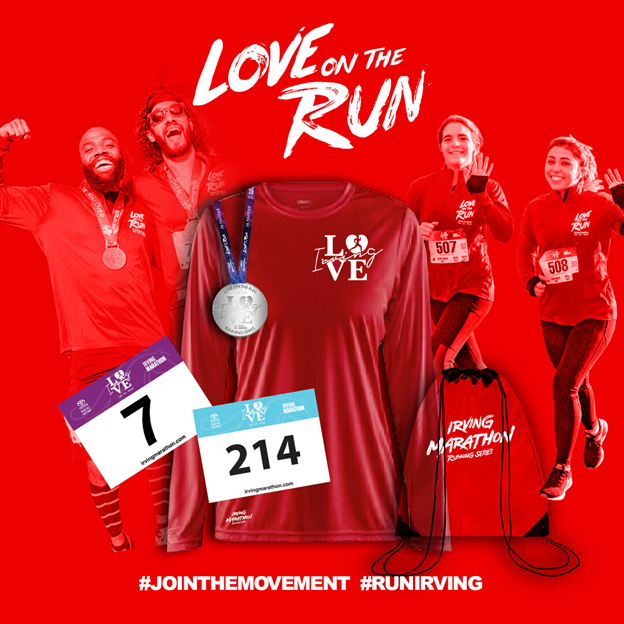 VIRTUAL LOVE ON THE RUN 10K | WHAT'S INCLUDED:
Gender-Specific Performance Love on the Run Shirt | Custom Love on the Run Finisher Medal | Custom Love on the Run Bib | Tracking Through RaceJoy App | Irving Marathon Clear Cinch Bag | Silicon Join The Movement Bracelet | Event Sticker | Free Shipping …
Bonus Benefits:  Feel Good Endorphins | A Sense of Accomplishment | Freakin' Fun 
What's more, when you register for any Irving Marathon Running Series event, you are joining the movement to fight childhood obesity. Yes, it's a series, a seriously fun race series benefitting Baylor Scott & White Irving Foundation and the irun program for elementary and middle school children. Learn more. 
Not a runner?  Read this. Seriously read it. Then...  Commit /Join the Movement / Register. Take your love on the run. 
Treat your #1 Pal-entine to the Paw-fect Paw-ty at Homegrown Hounds 
Dogs embody innocent perfection and unconditional love. And when it comes to affection, few people get it as right as pets do. Some also make good running buddies - convenient if you decide to join the movement above. Even if you have a human significant other, we all know your doggo, pupper, or fluffer is your true Valentine. So, you won't want to miss the biggest tailwagger of the year at Homegrown Hounds! 
Your furry Valentine will enjoy lapping up a Canine Cosmo (not sure what that is exactly, but it will be available for purchase) with his or her Bestie Barkuterie Board while you sip a complimentary strawberry mimosa and nom on charcuterie. There will be Kissing Booth pics and a Best Kisser contest for the dogs. Humans are required to wear masks and keep their distance. Darn dogs get to the have all the fun.

"Palentine's Pawty Boards for Two" are available for dine-in or take out and must be pre-ordered online.
When Snowflakes and Sweethearts Collide on Valentine's Day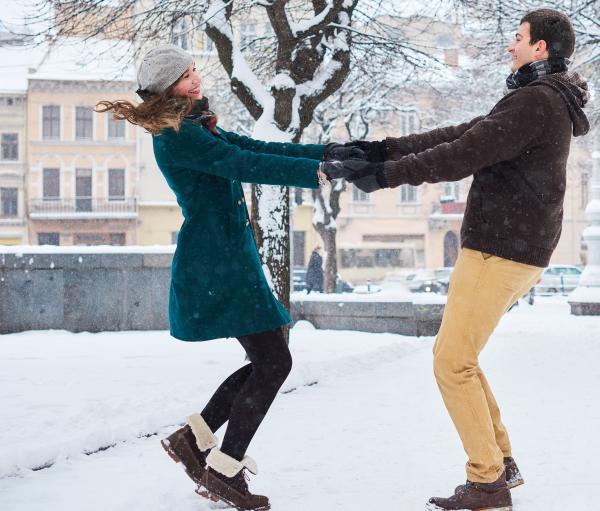 Seasons change, leaves fall, snow melts, flowers bloom, rain falls, the sun and moon dance, landmarks look different throughout the year... and once in a blue moon, Snowmagedon is in the Irving, Texas forecast ON VALENTINE'S DAY! If the local weatherman and Punxsutawney Phil don't disappoint, this love day will also be a snow day opening up all kinds of possibilities for romantic and playful adventures. 
Snow Much Fun for Everyone 
What's more romantic than a snowball in the face? Okay, perhaps that's not what you had in mind, but  there is something undeniably romantic about creating something together—like a snowman - and admiring your work when it's finished. So grab your coats and boots, channel your inner child and head out. Make it a family affair and get your kids and pups in on the action to experience the giddy excitement of a snow day in the South.
Go Walking in a Winter Wonderland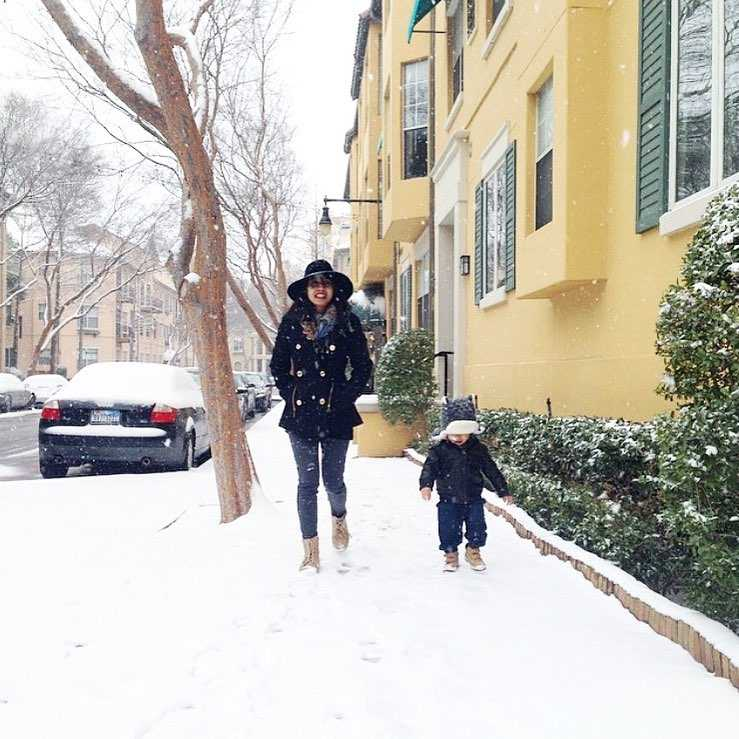 A dusting of snow transforms a beautiful lake, Venetian-like waterways, canals and cobblestones into an unexpected whimsical wonderland. Bundle up and take a stroll and you're likely to fall even more in love...  with our snow globe-worthy, charming city. 
See It, Snap It, Caption and #Hashtag It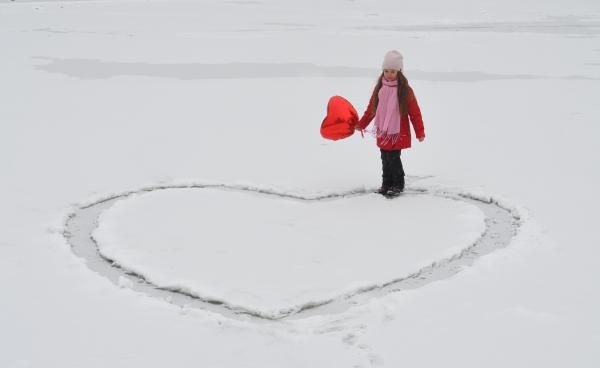 As the popular adage goes, a picture is worth a thousand words. And Irving has mitten-worthy photo ops and winter wanderlust vibes that will keep you snappy all day long. Whether it's in your own front yard, a bridge, a favorite park, a sculpture or a an iconic landmark like the magical Mustangs, hashtag #VisitIrving to share your snow snaps.
Not the Snow Bunny or Lumberjack Type?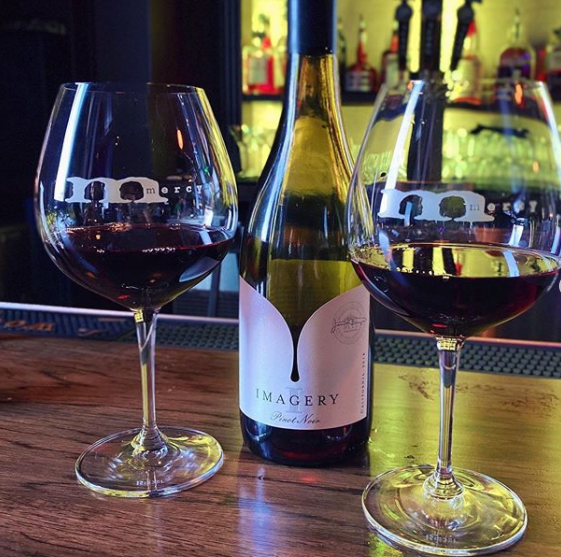 If you weren't seeing hearts before, you must be now with so many love-ly weekend options. Whatever your love language is and no matter how you decide to show your everlasting love, please keep safety in mind, call ahead for availability and confirm each venue in case of closings. A beautiful snowfall is an affair to remember in Texas, but safety is snow joke.