Here it is, the beginning of August and you haven't a thing to post in social media about the fun you've had this summer.  Well, that's about to change. Grab your cell phone and warm up those posting thumbs because we've gathered a list of the top 5 fun summer events happening this weekend in Irving.  Check these out . . . 
IT'S HAMMER TIME!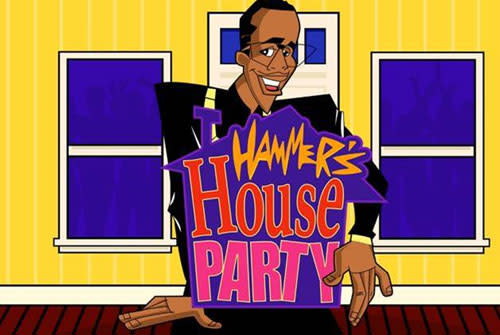 WHEN:  Friday, August 2 at 7 pm
COST: $22 - $139+
There's still time to buy your tickets to one of the most high-energy shows this summer - Hammer's House Party Tour featuring MC Hammer, with special house guests Sir Mix-a-Lot, Kid 'N Play, 2 Live Crew and The Funky Bunch.  One of the most recognizable names of the 90's and beyond, MC Hammer burst onto the pop music scene with his hit "U Can't Touch This." He has since sold more than 50 million albums, won three Grammy Awards and earned eight American Music Awards. And he's partying right here at our house, The Pavilion at TMF!  LEARN MORE 
And there's more live music around town just waiting for you to get your groove on.  Check out these other places as well.
---
PLAY SOME POKER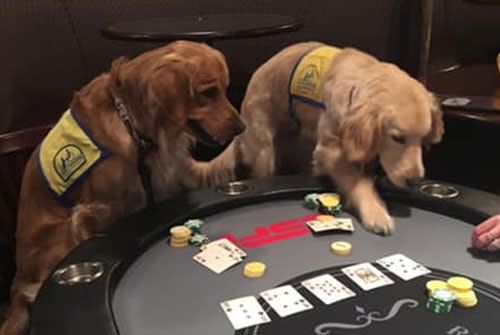 Did you know there are not 1, not 2, but 3 poker tournaments this weekend? And you'll want to get a piece of the action. Put on your poker face and belly up to the tables for an evening of cards and canines, pizza and prizes, or chips and Champps.
GAME #1
WHEN:  Saturday, August 3 at 11 am - 5 pm
COST: $50 donation = $25K of chips
This Texas Hold'em tournament benefits Canine Companions for Independence.  You can start out with a $50 donation for $25,000 worth of chips, or if you donate $375, you get an entire table for 8.  Invite your neighbors and friends. There'll be raffles and all kinds of fun. Of course you must be 18 years or older to play. LEARN MORE
GAME #2
WHEN:  Saturday, August 3 at 10 pm
COST:  Free
Hosted by Games-R-Us, this weekly event will make you a fan of poker. There are ways to earn bonus chips too - arrive 30 minutes early, refer a player, or be a new player yourself.  And did I mention there's a $150 CASH PRIZE? So join the game, get some pizza and maybe go home with a pocketful of dough.   LEARN MORE
GAME #3
WHEN:  Saturday, August 3 at 7 pm
COST:  Free
Hosted by AHL Poker, this is also a weekly event that's free to join and free to play.  Plus points from this tournament go toward qualification for the $1000 monthly tournament.  Each weekly game gives out $100 to the first place winner and $50 for second place. Also, there are ways to earn bonus chips - purchase an entree, bring a new member, cast the game on Facebook Live or even just Like and Share their Facebook event.  LEARN MORE
---
HIKE THE TRAILS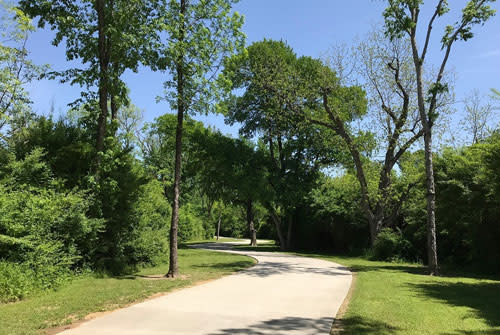 WHEN:  7 days a week
COST:  Free
This master-planned, 22-mile greenbelt along the Elm Fork and West Fork of the Trinity River is open to the public. In fact, both the north and south sections are now open after those days and days of rain we had in the Spring. While you're on the trails, bring the Irving Tree Guide along to help you identify some of the different species of trees in our area.  Just remember to bring sunscreen, bug repellent and plenty of water!  LEARN MORE
---
BOURBON, BREW & CIGARS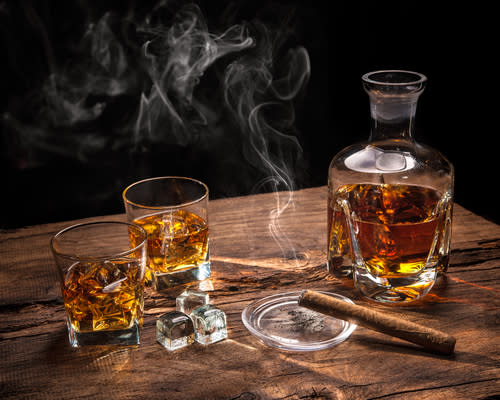 WHEN:  Friday, August 2 at 7 pm
COST:  $35
Every first Friday of the month, the great people at Cool River invite you to their place for a cigar, bourbon and beer tasting featuring popular whiskies and craft brews.  There's nothing like a good cigar, some great whiskey and a friendly conversation to wind down the week.  Live a little and learn about the best from the best.  LEARN MORE
---
TRAVEL BACK IN TIME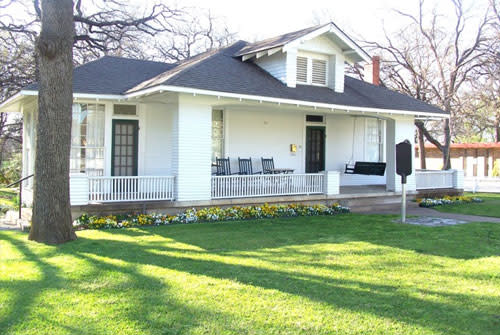 WHEN:  Sunday, August 4 at 3:00 - 5:00 pm
COST:  Free
Have you ever wondered what it was like living in Irving before it became a big city? That would be really cool if there was somewhere you could visit that would make you feel like you've traveled back in time. There is such a place at Heritage House and Mary's Playhouse. Stop by this 1912 home that's a Texas Recorded Historical Landmark and is decorated with some of the original pieces from that period.  Once upon a time children played in garden houses in the backyard and let their imaginations run wild. You can also see what that was like in the small playhouse, converted from a chicken shed with authentic period toys inside. Filter your selfies with a sepia tone for an authentic early 20th century look.  LEARN MORE 
---
While you're out enjoying summer here in Irving, be sure to tag us in your posts and stories with #VisitIrving and/or #IrvingRocks.  We want to see pictures of you having fun!  And follow us on Facebook, Twitter and Instagram to stay in the know.  For additional area events not listed in this blog, visit our website at www.irvingtexas.com/events.  Enjoy every moment!