Okay, okay, I know what you all are thinking. With this hundred-degree weather, how can the summer be over? Technically, there's one last weekend before summer vacation ends here in Irving, so we've put together a list of things to do before everyone begins the new school year. In all of the hustle and bustle of trying to get ready for next Monday, don't forget Friday, Saturday and Sunday. The weekend is the most important part of the week! And what would you have to talk about at lunch on Monday if you didn't do something really cool on the weekend? So below is our list of the top five ways to beat the end-of-the-summer blues.
1. ADOPT A NEW FRIEND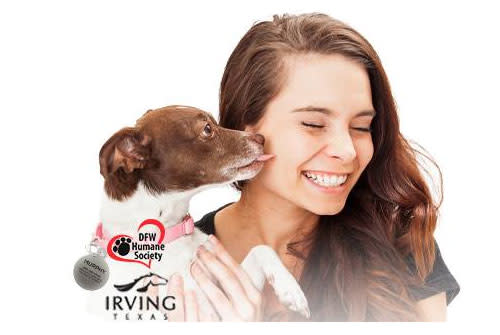 WHEN: Caturday, August 17 at 9:30 am - 5:00 pm
COST:  FREE
Did you know that Clear the Shelters began right here in Irving? It's a way to help these adorable pets get their furever home. Adopting a pet from the Irving Animal Shelter and DFW Humane Society normally costs upwards of $100, depending on the animal and supplies.  But on Saturday during CLEAR THE SHELTERS, finding your best friend is completely FREE.  All adoption fees are waived. 
All pets will be up-to-date on their vaccinations, as well as spayed or neutered
They'll be treated for ticks and fleas, dewormed, and tested for specific diseases
They're even microchipped that's monitored by 24PetWatch with a 30-day free trial 
And you get a sample bag of Science Diet food
Here is a list of dog fur-babies and cuddly cats up for adoption at the shelter and at PetSmart. There are also animals designated as URGENT.  The shelter staff will instruct you on your pet's care and well-being, but be sure to get there early so your pet is not already adopted.  LEARN MORE
---
2. PARTY ON THE PLAZA!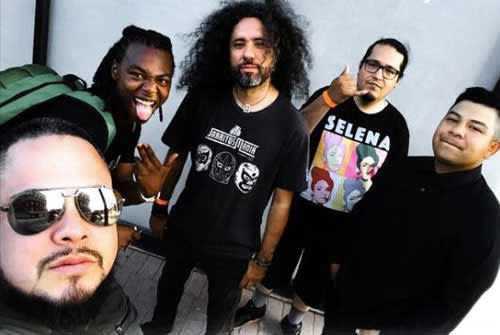 WHEN: Friday & Saturday, August 16 & 17 at 9 & 10 pm
COST:  FREE
If you haven't been by the Texas Lottery Plaza lately, you're in for a real treat. It's like the backyard you don't have to mow, complete with lawn furnishings, a stage and a great sound system. In fact, you don't even have to plan for dinner because there are lots of restaurants around within walking distance that serve either late-night snacks or belly-filling, lip-smacking meals, and everything in between. Now don't forget the cool summer libations to wet your whistle. It can get hot out there.  Friday's show features DJ Ryan Kelly and Saturday features Lowbrow Collective.  
---
3. GO BARGAIN HUNTING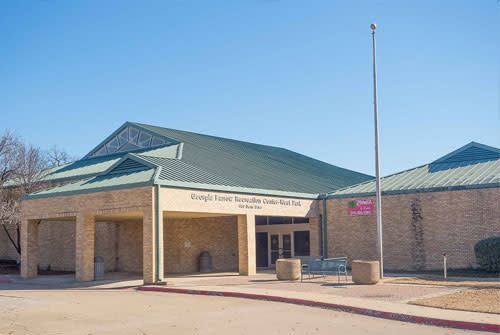 WHEN: Saturday, August 17 at 8 am - 1 pm
COST:  FREE
Who can pass up a huge Neighborhood Garage Sale? Drop by the Georgia Farrow Recreation Center on Saturday to see what trinkets and treasures your neighbors have in store for you, and it's all indoors and in one spot. Hey, while you're out browsing for bargains, why not stop by one of the many antique and gift shops here in Irving - Another Time Vintage, Ashphill Gift Emporium, FJS Vintage & Antiques, Heritage Treasures, and The Monkey Junkie.  Don't forget that Irving now has three open-air markets - Las Colinas Farmer's Market (Sat 9A-1P), Mandalay Canal Street Market (Fri-Sun), and the new Irving Mall Farmer's Market (Sat-Sun 10A-2P).
---
4. ATTEND A MOVIE PARTY

WHEN: Saturday, August 17 at 4:00 pm - 5:45 pm
COST:  $13.69
Have you ever been to one of Alamo Drafthouse's Movie Parties? If not, you're in for a real treat.  The adults can purchase a specially-made themed cocktail, and the kids will get a bunch of fun props to use during the movie.  There are other treats on the menu for purchase too. The Iron Giant is celebrating the 20th anniversary of its release, and the Alamo Drafthouse wants you to have a special time at their house. LEARN MORE
---
5. FUN IN THE SUN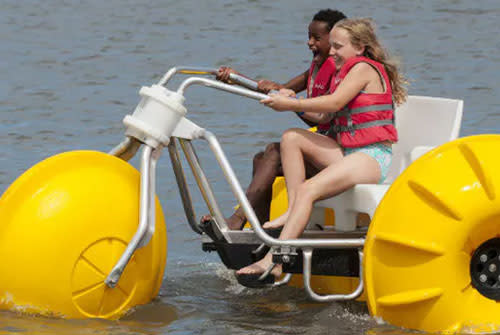 WHEN: Varies
COST:  Varies
Mom and Dad can get a romantic moment away from the hustle and bustle of the week and relax with a Gondola Adventure around Lake Carolyn and the Mandalay Canals. Or you can take the fam, up to 8 people. The cruises run 24 hours daily, and prices range from $155 for a one-hour Classic Cruise to $425 for an Exquisite Dinner Cruise. 
With Stand Up Paddle North Texas, the entire family can get in on the paddleboard action. No skill is necessary because lessons are included in the rental. The lake and canals are your playground, wherever your paddle and surfboard take you.  SUP NTX is open 10 am - 5 pm on Saturday and 12 noon - 5 pm on Sunday. Prices range from $25/person for a one-hour rental to $50/person for a four-hour large group event.
Talk about your cardio and lower body workout. What better way to get in your exercise than having fun on the water? With Aqua-Cycle Water Trikes you can sit high above the water and pedal around Lake Carolyn, no lessons are needed. The trikes are rented in 55-minute increments at a cost of $40 per trike.  You can ride single or double.
---
Irving offers so many fun things to see and do.  So while you're out around town, be sure to stay hydrated, put on bug spray if you're outside after dark, and tag us in your posts and stories with #VisitIrving and/or #IrvingRocks. We want to see pictures of you having fun!  And follow us on Facebook, Twitter and Instagram to stay in the know.  For additional area events not listed in this blog, visit our website at www.irvingtexas.com/events.  Enjoy every moment!