He was your first Super Hero. As soon as he scooped you up, you forgot all about your scraped knee.  He had that "look" that was your last warning. And his sweet forehead kisses at night contained sprinkles of pixie dust that put you right to sleep. 
Your Dad has done some amazing things in your life.  Why not treat him to something special this weekend?  Take Dad to one of these restaurants listed below and let him know that he's still your #1 Super Hero.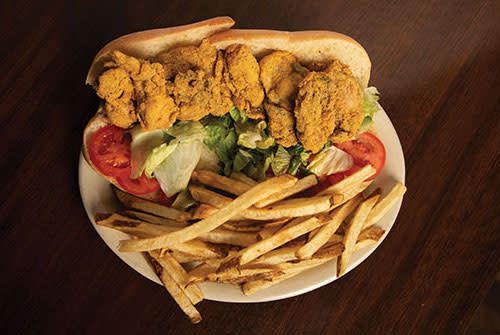 Po Melvin's has been serving folks since Irving turned the lights on practically. They've stood the test of time because their down-home Southern cuisine has two special ingredients, it flirts with some special Louisiana spices and it's crafted by Mel and his crew. Try their gumbo - it's as good as it gets with blue crab meat and real Gulf shrimp. Or try a fried shrimp Po Boy with some New Orleans-style red beans and rice . . . it'll make you wanna hug your daddy.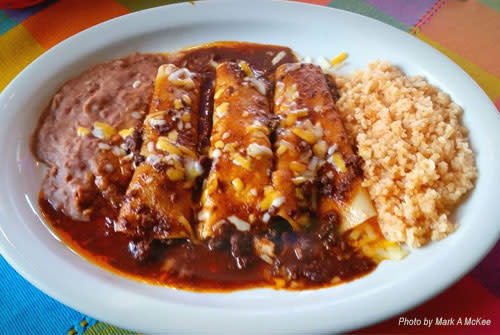 Have you eaten somewhere and insisted that everyone sitting with you MUST try what you're having? Aurora's Café is exactly like that, serving up great, authentic and home-style Mexican food. They're just north of Rock Island on Story Road. You can't miss the bright yellow building because it has a cartoon bear statue outside, but don't let the bear scare you away.  Dad will love the Enchilada Combination with a special gem called creamy beans and fluffy rice, drizzled with carne sauce from the enchiladas.  It's heavenly bliss.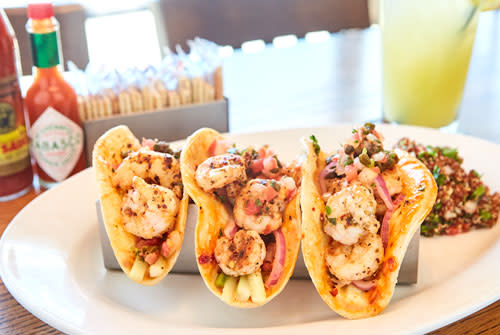 If Dad can't decide between seafood or TexMex, have him try Fish City Grill's Oyster Nachos, Shrimp Tacos and Craft Beer.  Their oysters are delivered fresh 6 times a week and they offer made-from-scratch specials that change twice a day.  Just look at the chalkboard menu for their latest and freshest offerings.  This restaurant has its regulars and they will all agree, Fish City Grill has it all - great food, good prices and a phenomenal staff! They also have some great Father's Day specials throughout the weekend.
Kabuki
Kabuki at Toyota Music Factory showcases traditional and innovative Japanese cuisine, creative cocktails (there's a new specialty drink menu) and contemporary interior designs. With a great Happy Hour menu, an award-winning Kid's Menu (Restaurant Hospitality Magazine) gluten-free and vegetarian offerings, there really is something for everyone. So treat Dad this Father's Day to their Golden Tiger Fried Shrimp + Sapporo Draft combo for only $10. Dad will enjoy three panko-battered tiger shrimp with their house-made yuzu creamy sauce and a 12 oz. mug of ice-cold Sapporo beer.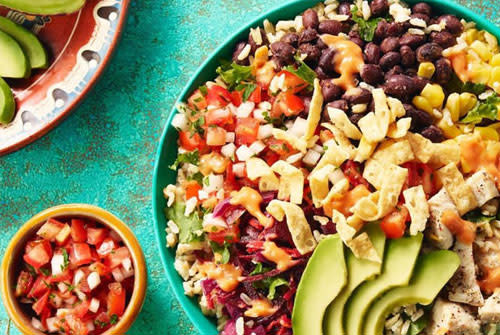 What can be better than free? Freshii at the Toyota Music Factory helps you live better by making healthy food convenient and affordable, not to mention delicious. Their bowl combinations are fresh (thus the name) and satisfying. Their wraps are tremendously filling and delicious.  And because Dad deserves fresh and healthy, they're offering a free entree with the purchase of one regular entree on Father's Day.*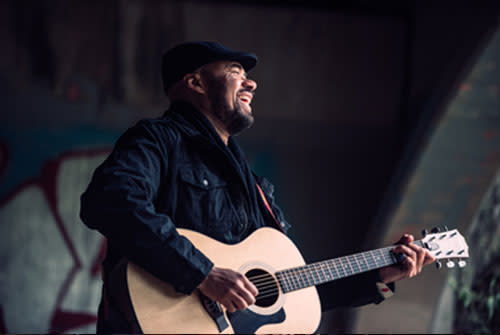 While you're out with Dad this weekend, treat him to some really GREAT LIVE MUSIC too, including a special Juneteenth Celebration on Saturday from 4 - 7 pm at the Georgia Farrow Rec Center!  And be sure to tag us in your posts and stories with #VisitIrving and/or #IrvingRocks.  We want to see pictures of your Dad having fun too!  Also follow us on Facebook, Twitter and Instagram to stay in the know.  For additional area events not listed in this blog, visit our website at www.irvingtexas.com/events.  Enjoy the weekend!

 

*Freshii special: Purchase one regular priced entrée and receive a second of equal or lesser value for free. Protein excluded. Taxes are extra. Valid on Sunday, June 16th.  Only at participating Freshii locations.