Mercy Bar & Lounge 

 

It's not hard to find a glass of wine - it's listed on just about every dinner menu in the city. And for that we are grateful, because wine pairs well with … well, everything!  But sometimes you end up with a hot pink glass of zinfandel masquerading as a rosé or a goblet of something that tastes suspiciously like straight grape juice and reminds you of communion.

On the days when you want to drink something good - ummm, like every day - and maybe a little interesting, you'll want to find a place that puts time and effort into their wine list. Maybe you've had a long day and just need to wine down. (Yes, I said wine down.) Or maybe you're a wine aficionado on a quest to savor some of the finest vintages in town. Red or white, sweet or dry, these top wine-swirling spots are perfect for anyone in need of a glass — or a bottle. So get ready to sip back and relax (Oops, I did it again!), because you will feel right at home at any of these grape-centric spots. 

 
Nosh & Bottle Market 
Toyota Music Factory | 370 W Las Colinas Blvd| 469.442.0808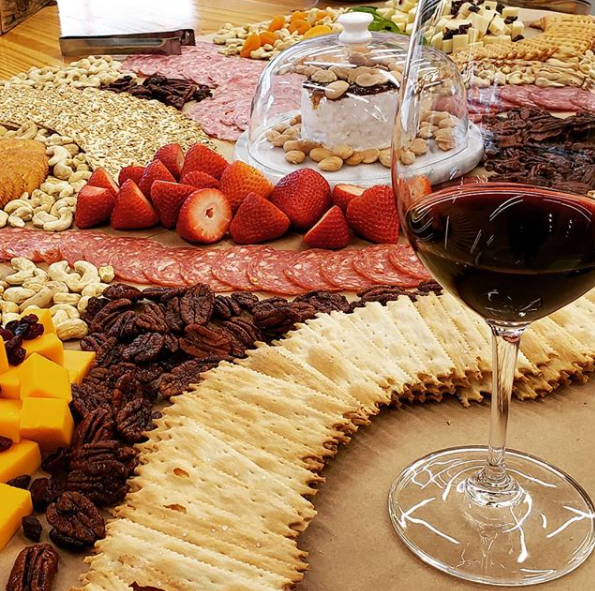 In case their name didn't give it away, you need to know that Nosh & Bottle, located in Toyota Music Factory, offers something for every wine seeker, including a wide range of bottles and wines by the glass. In addition to the delightful grapes, Nosh & Bottle creates gorgeous, show-stopping cheese and charcuterie boards that take cheese to a whole new level ... hence, the nosh! Patrons can also indulge in artisanal foods, craft beers, cocktails or a fancy coffee.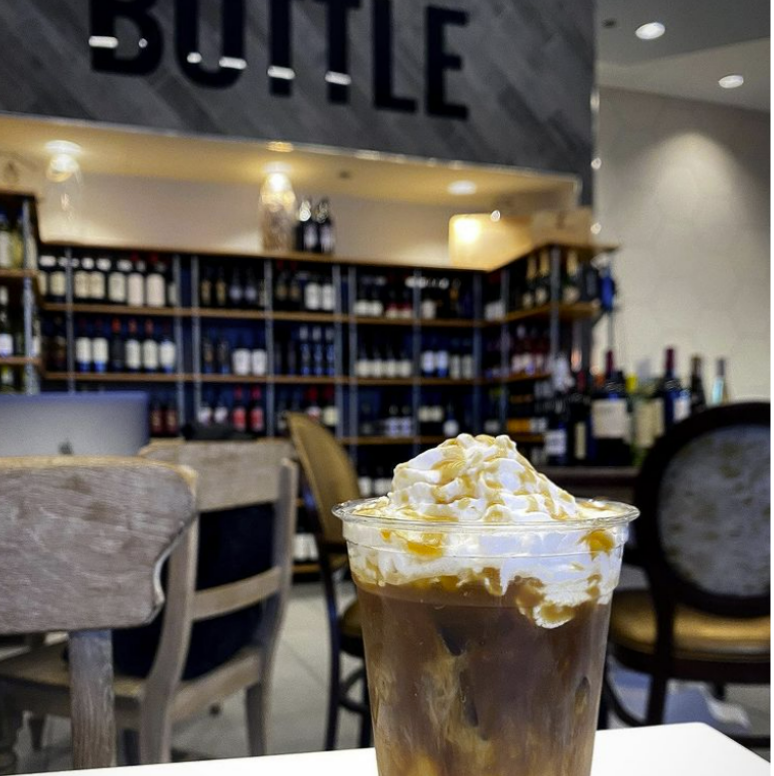 Laid-back vibes and friendly faces keep the seats full at this neighborhood favorite. Indeed, the  hospitable couple that own the cozy eatery consider their restaurant the local neighborhood living room. And being the fine folks they are, they're offering a wine tasting February 18th (TODAY!) in celebration of National Drink Wine Day. Taste five wines, each with a three ounce pour, for $10 or order a glass of your favorite tasting for $7. Swirl, sip … and also savor the sounds of Quentin Moore tonight from 8 to 11 p.m. 
It's always Wine O'Clock at Nosh! Be sure to follow Nosh & Bottle's social media pages to stay up-to-date on deals and events. 
Mercy Bar & Lounge 
Toyota Music Factory | 370 W. Las Colinas Blvd | 469.351.0222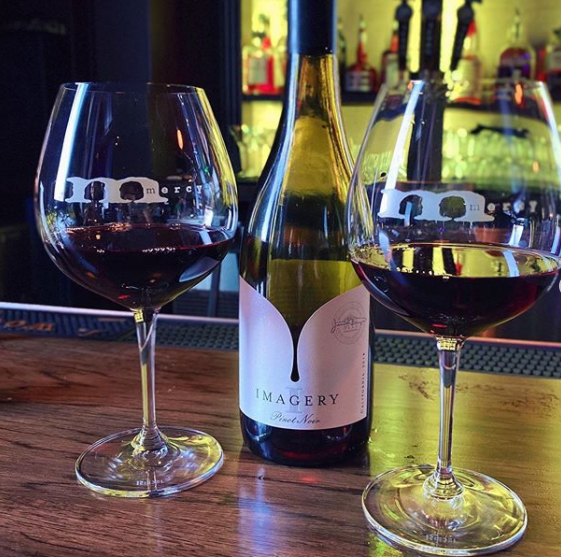 Join your partner in wine for an evening of food, live music, and well, you guessed it, wine at Mercy. Mercy offers close to 300 bottles of vino to choose from along with a sommelier to guide you. And the European Continental cuisine … ooo-la-la!  You will definitely find your perfect pairing here. Wine also pairs well with music, and this Toyota Music Factory spot brings you live entertainment by various local artists every Thursday, Friday, and Saturday night. Tonight, enjoy the smooth sounds of The Blind Rabbits as you sip, swirl and repeat. And be sure to follow their event calendar to keep up with artists and events.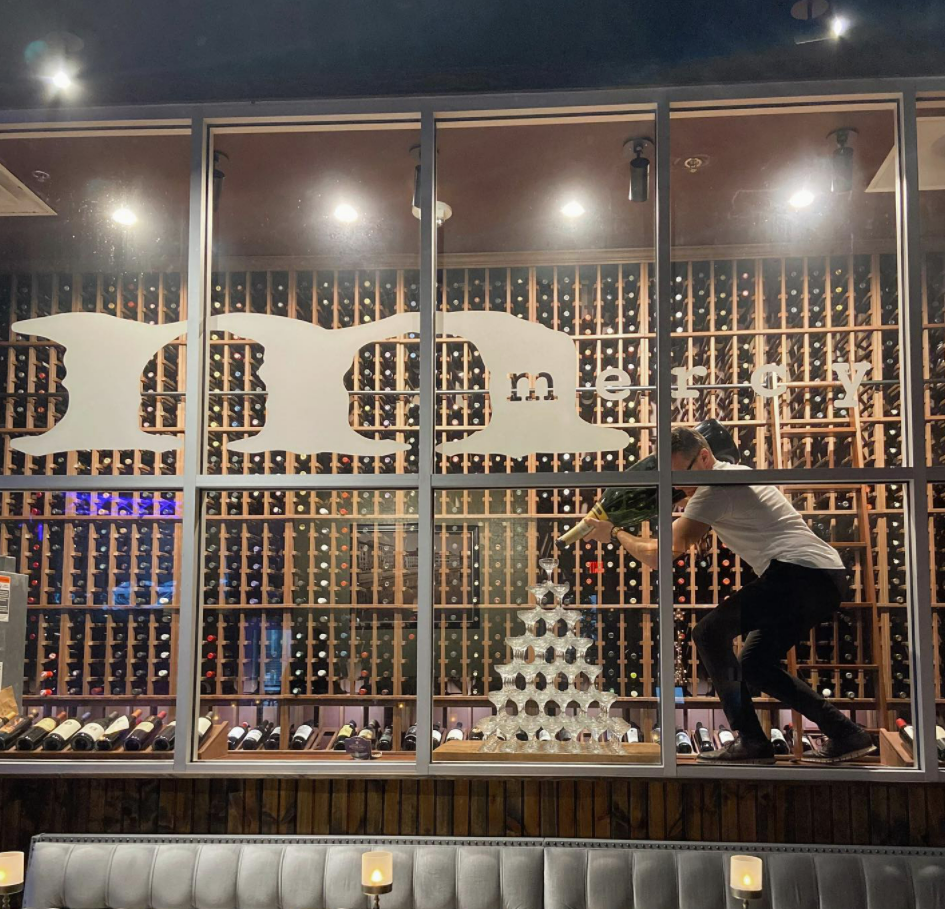 No partner in wine or just want a relaxing night at home? Check out Mercy's online wine shop that showcases their inventory available for pick up or delivery. Order a cheese plate and one of their delicious flatbreads with a bottle of your choosing for the perfect night in! Wine not?
The Ranch at Las Colinas
857 W. John Carpenter Fwy | 972.506.7262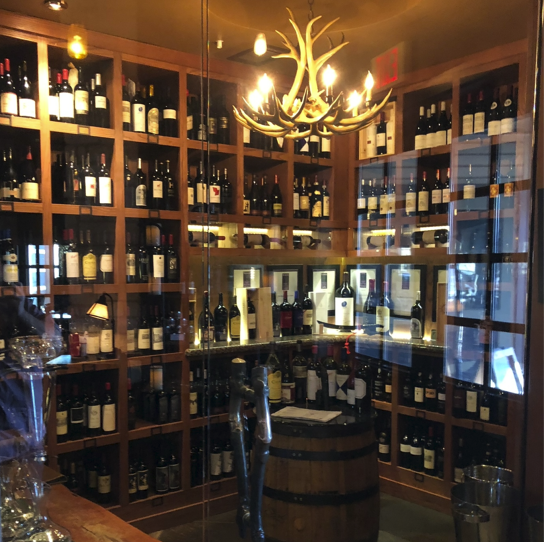 The Ranch at Las Colinas is best known for its Texas-y farm-to-fork cuisine assimilating Lone Star favorites with deliciously bold flavors and a gourmet flare. So, you might be surprised to learn that this quintessential Texas spot happens to take its wine very seriously - so seriously that they have a seriously impressive wine cellar, seriously! The cellar is stocked with rare, hard-to-find gems, as well as customary popular blends. Offering 350 selections from around the globe and 30 by the glass, The Ranch will delight even the most discerning wine lovers.
And for music lovers, kick up your heels and pair your favorite vino with some boot scootin' Tuesdays through Saturdays with Texas artists from Amarillo to Austin. Sundays are special at The Ranch serving up half-price selections for your sipping pleasure. With so many varietals to choose from, what's not to love about the wine you're with?