We always say there is a little something for everyone here in Irving, Texas and this weekend is no different. For your enjoyment we offer up live music, theatrical productions, comedians, symphonic music from across the pond, and parties on the plaza. It's a real circus! No, really, there's a real, live circus being held at the Irving Convention Center this weekend. So grab your friends and family, get outside and have some fun! 
LISTEN TO LIVE MUSIC!
There's a full weekend of partying over at Bar Louie with their St. Patrick Daze Weekend. For starters, they're serving up $4 green beer and $6 Jameson Shots on Friday thru Sunday. Then rounding up the weekend on Sunday, March 17, enjoy live music from Sweet Crooner at 2 - 5 pm, Skeleton McKee at 5 - 9 pm, traditional bagpipers at 5 - 9 pm, and DJ B at 9 pm - 1 am.  No cover charge.
---
Expanding out of Frisco, the Green Gator is Toyota Music Factory's newest sports bar. They offer some amazing home made Cajun cuisine, fresh seafood, and soul soothing American-styled food. To top it off, they're featuring the Griffin Tucker Band on Friday, March 15 at 9 pm to midnight. And then on Saturday, March 16 at 9 pm to midnight, you can catch the talents of Eric Fayard. Let the live music serenade your heart while their great food serenades your taste buds.
---
The Las Colinas Symphony Orchestra hosts a special guest on Saturday, March 16 at 7:30 p.m. Paul Silverthorne is an internationally renowned violist and will be performing Walton's Viola Concerto.  Plus, join in on the 14th annual Movie Scores Quiz where the audience will try to identify film titles and composers for a chance to win prizes.  Cost is $16.50 - $46.50.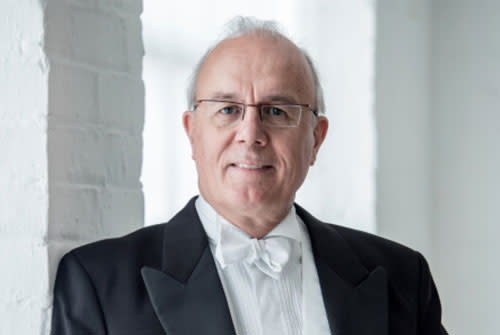 ---
What's more enjoyable than sipping your favorite wine (or beer), eating good food and listening to good music? You can experience it all at Nosh & Bottle because on Friday, March 15, Droo's Peach Crush will perform at 7:30 pm.  Then on Saturday and Sunday, you're invited to enjoy St. Patrick's Day the Civilized Way with Tyla Taylor starting at 7:30 pm Saturday Night.  They'll offer specials both days including $3 Select Wines by the Glass, $3 Select Beer Pints and an amazing selection of their famous Nosh Board For Two full of cheese and charcuterie. Always FREE, never a cover.
---
Come on out to the Texas Lottery Plaza inside Toyota Music Factory for FREE outdoor concerts.  On Friday, March 15 enjoy DJ Danny West at 8 pm and on Saturday, March 16 catch David Michael George at 10 pm. The party continues on Sunday at 3 pm with "Sham-rock 'n roll" featuring Celtic Rock band Cleghorn and AC/DC tribute band Back in  Black.  There'll be plenty of St. Paddy's Day shenanigans and if you RSVP now, you can enter to win one of their Texas Lottery Plaza Luck Happens giveaways.*  Also, on Sunday if you participate in their Get Lucky Kilt Contest, you can enter to win their Toyota Music Factory Power Party Pack and plenty of wee Pot o' Gold giveaways.  Come out where the fun is at Party on the Plaza!
*Contest is administered and facilitated by Toyota Music Factory. All participants must be 18 years of age or older.
---
Hailed by the Dallas Observer as a "proudly Nepali-Tibetan kitchen with stellar traditional food and staff so welcoming that there may be no better place in Texas for first-timers to try Himalayan dishes," Peak Restaurant and Bar also offers live music on the weekends.  Drop by on Friday, March 15 at 8:30 pm to hear The Stations Band. Then on Saturday, March 16 at 8:30 pm to 2 am, catch SoundCloud Band during Peak's March Madness.
---
You get a double dose this weekend of the band voted Best Country in East Texas featuring Cody Wayne.  He brings his high energy rockin' country show to The Porch on Thursday and Friday, March 14 & 15 @ 8 pm.  Then on Saturday, March 16 at 8 - 11 pm, catch Faron Lee Gilbert playing all genres of music using loop technology for a personal spin on all your favorite songs. No matter the temperature outside, there's a warm spot for you near the fire out on The Porch at The Ranch.
---
Every Friday and Saturday night the Two Mules Cantina at Texican Court offers live local music.  Texican Court is the new hotel that looks like the Alamo, across from the Irving Convention Center.  We know you're dying to see the inside so come on out and experience their live bands and Tex-Mex wonderfulness.  When the weather allows, you can also relax out by the fire pits in the courtyard.  This weekend brings you Clayton Gardner on Friday at 9 pm and Frenchie's Blues Destroyers on Saturday at 9 pm to midnight.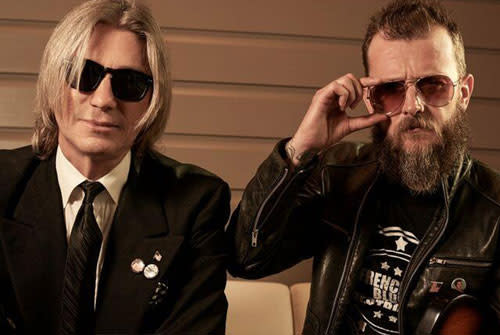 CATCH A SHOW!
Coming all the way from Europe, this is the final weekend for Miracle Circus, offering entertaining and imaginative family shows for both children and adults.  Show times on both Saturday & Sunday, March 16 & 17, are at 12 noon and 4 pm. Cost is $35 - $55, and children under 3 are free.
---
Known as Tennessee Williams' last great play, The Night of the Iguana addresses life lessons with a defrocked priest, an aging poet, a spinster and her grandfather, and a blowsy widow. Performances run on Friday and Saturday at 7:30 pm and Sunday at 2:30 pm.  Cost is $21 - $28.
---
For the last twenty-six years, Bill Maher has set the boundaries of where funny, political talk can go on American television. First on "Politically Incorrect" and for the last twelve years on HBO's "Real Time," Maher's combination of unflinching honesty and big laughs have garnered him 33 Emmy nominations. He started his career as a stand-up comedian in 1979 and still performs over fifty dates a year in Las Vegas, and in sold-out theaters across the country. This Saturday Mr. Maher comes to Irving at The Pavilion at Toyota Music Factory on March 16 at 7 pm. Cost is $39 - $129+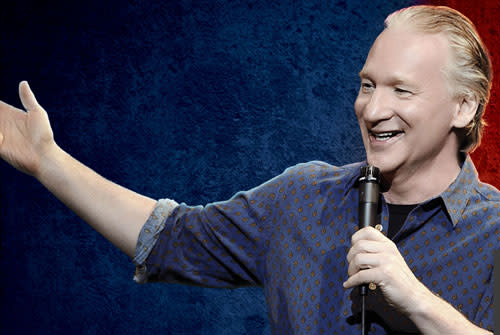 ---
There are still a ton of things to do this weekend that are not listed in this post.  For more events, just stop by our website at www.irvingtexas.com and enjoy the weekend!!