There's a lot to do and see this weekend around town, but when you have an Irving Public Library card, you'll find a whole 'nuther world out there. Now that you've made it through the first week of school, see what you can find at our local libraries.  No need to look far, I've listed everything below, plus some.  Join me in a journey throughout the city by way of our Public Libraries.  It's awesome!
Of course, I've made a list of all the other neat activities, and if you're looking for more, just visit our events calendar.
IRVING'S LIBRARY SCENE
First on our tour of Irving Libraries is the WEST Branch at 4444 W. Rochelle Road 75062.  Here's what you can find there this weekend.
Aug. 25 from 1 - 3 p.m.  Craftworks is a program for ages 16 and up where you can learn to craft, even if you're not very crafty.  At this workshop you'll be making Beaded Wish Bracelets.
Aug. 26 from 2 - 3 p.m. The Global Reads Book Club discusses Five Quarters of the Orange by Joanne Harris.  Join your fellow book lovers to explore different cultures through literature.  Light refreshments will be served. 
Next stop is the SOUTH Branch at 601 Schulze Drive 75060.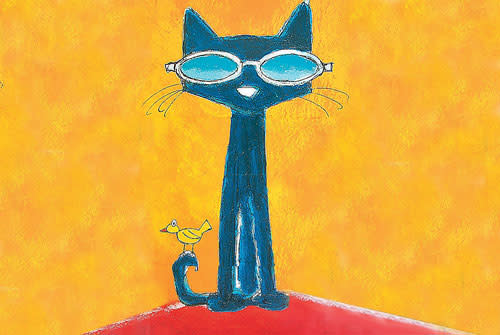 Aug. 26 from 2 - 4 p.m.  Enjoy crafts, games, snacks, and more to celebrate Pete the Cat as he rocks out in his new school shoes, loses his groovy buttons, boogies down and sees the world through magical sunglasses.  Bring your favorite stuffed animal for the (stuffed) Pet Parade and enter a contest to help us pick a name for the library's new pet fish.
And now let's see what's happening at the EAST Branch at 440 S. Nursery Road 75060.
Aug. 26 from 2:30 - 4 p.m. Join the library bunch to see the classic animated 1942 version of Bambi, rated G.  I love that movie!
But wait, there's more! Did you know that with a click of a button you can help your kids with their homework? With a library card, you can find all kinds of neat stuff online.
Homework Help for Kids is a website with all kinds of links, from free educational games to learning about Automotive Repair to earning rice for the World Food Programme with your correct answers covering several topics. 
Kid's Digital Downloads is another handy site offering instant access to free eBooks via the Axis 360 app.  There are several other links on this site, so go check it out.
Lynda.com is a library of instructional videos on a wide variety of topics ranging from business to technology to all sorts of creative topics
_______________________________________________________________________________________________________________
IRVING'S MUSIC SCENE

Friday, August 25
Saturday, August 26
____________________________________________________________________________________________
IRVING'S OTHER SCENES