Roses, Chocolates and Teddy Bears, Oh My!
Do you find these Valentine's icons frightening? Do you believe that Cupid is stupid? Do you liken V-Day to, well, D-Day?  Expectations. Pressure. Cliches. Are you one of those people that thinks "Love Stinks" and so does the day created to celebrate it? The happiness of others. Big Hugs. Candy. Punny Valentines cards. Giving. Romantic gestures. Holding hands. Bah Humbug! STOP and swipe right (or down) right now!
Some of my fondest Valentine's Day memories spring from those long ago elementary school days. "Sweet on you" notes. Lacey paper doilies. Red Construction Paper. What's not to love? Come on peeps! Are you really protesting candy hearts and giggles? Even the Tin Man wanted a heart. Try a fresh perspective - Love is worthy of celebration, especially now when it feels like the world is spinning out of control. 
Calling all Grinches of Valentine's Day, if you can't let go of your anti V-Day attitude, open your hearts and let me help you find amazing ways to show love - ways that buck tradition and diminish your reservations about this day. 
Much Ado about Nothing…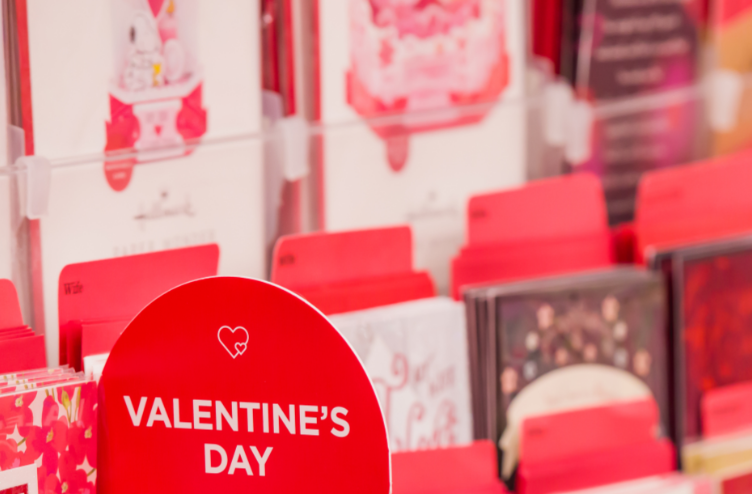 What's all the hullabaloo about a Hallmark Holiday? You say, "It's a holiday created for the greeting card companies." History says, "No, no, it's actually not." Valentine's Day has a long and storied history, as do many of the other "Hallmark Holidays," like Christmas and Easter. Thank you, Jesus. And come on, is Hallmark really the true enemy of love? I think quite the opposite. Hallmark is a family-owned company in Kansas with a diverse portfolio including Crayola, which sparks creativity and brings JOY to children around the globe through the magic of crayons and silly putty! 

Hallmark Alternative: Let's Give Them Something to Talk About  
Just call to say "I love you"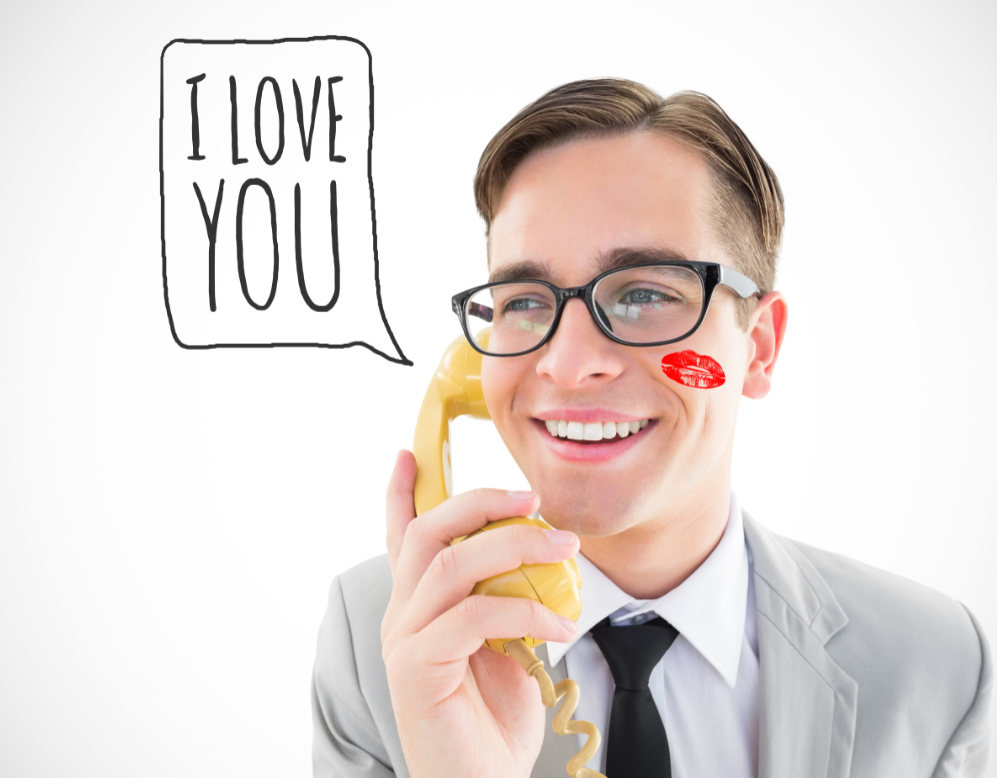 So many of our friends and family have been isolated and lonely during the pandemic. Some simple gestures can make people feel extremely appreciated. Whether it's a "thinking of you" text or a catch-up call, people deserve to feel loved — and not just in an intimate way. Valentine's Day celebrates all forms of love. Call a friend or a relative... heck, why not leave a handwritten card of appreciation for the mailman (or even some hand warmers this week!) 
Share a Latte Love 

Romance writer Lilly Hammond says, "You don't pay love back; you pay it forward." Try a new coffee shop; pay for someone's coffee (hug in a mug!)  and while you're at it, pay a compliment. It will make both of your days and inspire others to do the same. Start Sunday, and make it a practice to perform acts of kindness throughout the year. P.S. We heart these new(ish) coffee shops all around Irving: 
United Coffee House - Bringing together the master-class of coffee connoisseurs and the culinary genius of world-renowned chefs
Pax & Beneficia - A cafe about people and coffee in equal measure
Fiction Coffee -  Developing a Southern charm for the coffee palate
Now, go espresso your kindness to a stranger. 
A Bed of Roses + Chocolates = Cliche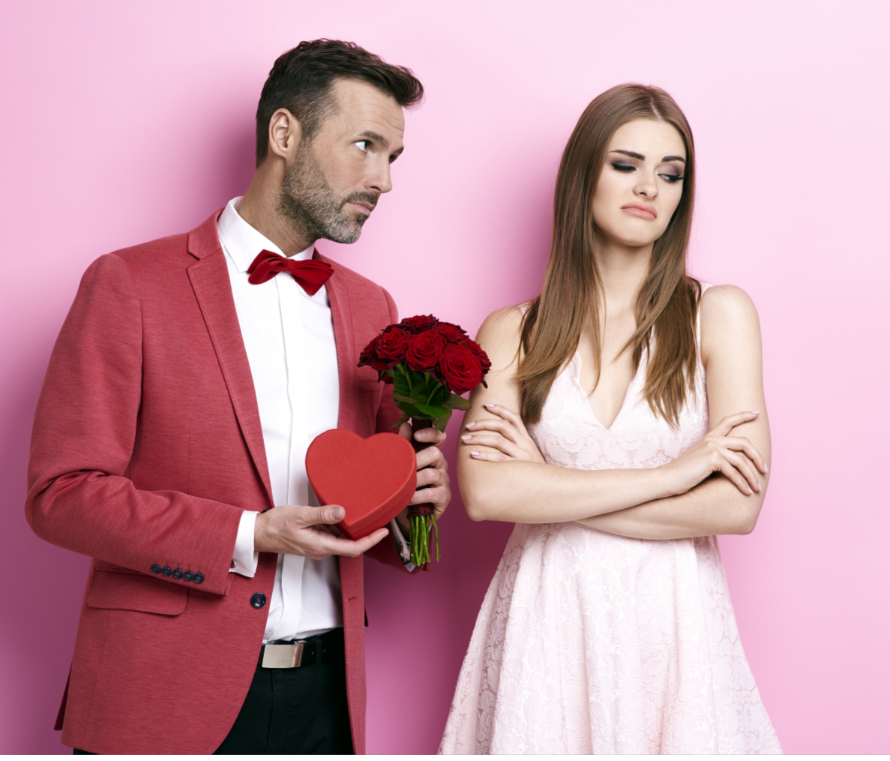 Oh no, long-stemmed roses and the finest of chocolates? Really? Ugh, soooo predictable (psst, and romantic). By all means, call the romance police and send the gifts back! But first, eat at least one of the chocolates, because even life itself has been likened to a box of chocolates!  Mama said so. Fine. Skip the flowers and chocolates and get creative.
Because You Love Them to Pieces… 
Pie, Pie, and More Pie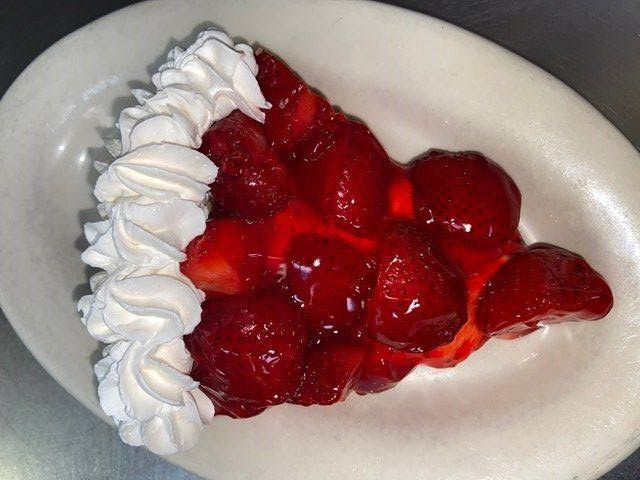 Irving's got plenty of pies for your one-and-only sweetie pie.  1) Joe's Coffee Shop - "Where Irving Meets & Eats with recipes cooked from the heart" - has been making pies from scratch for 51 years. 2) Mama says, "Ain't Nothin' Finer" at Mama's Daughter's Diner than her delicious homemade pies. 3) And PJ's Cafe makes award-winning fresh pies daily. Each of these family-owned spots offer cream pies and fruit pies, whole or by the slice. 
An Axe-ellent Alternative at Stumpy's Hatchet House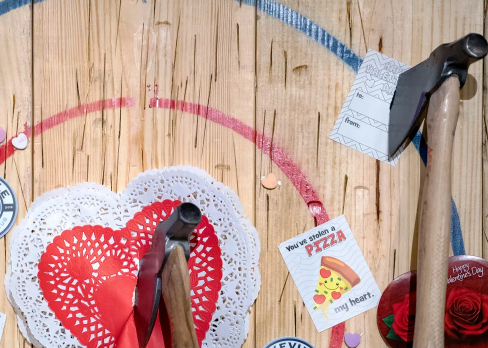 Cupid could use an assist hitting targets. Surprise your Valentine with something they will not expect - an axe throwing outing. Don't have a hot piece of axe, a honey, darling, boo or pupper?  Get out your Valentine's Day frustration by taking a stab at ax-throwing with your bestie!
Shiny Happy People Holding Hands 
"It's such a hassle to go out on the same night that everyone else is going out -  my favorite restaurant is overflowing with annoying happy couples." What in tarnation? Whoever told you that Valentine's Day is a compulsory celebration was misguided. Your sig other might find it compulsory, but you are free to celebrate or not celebrate. Just stay home and return to civilization on the 15th. Aren't you staying home much of the time anyway?  Embrace the pandemic takeout trend!  Bonus, cocktails can be included. Here's your guide to all things take-out in Irving and below are our Valentine's Day picks! No matter where you decide to order from, be sure to check for deadlines so as not to mess up your plans!
At Home Action: Take Out for Two with a Side of Love
The Ranch at Las Colinas 
857 West John Carpenter Fwy  |  972.506.7262
Spoil your special someone with a take home steak dinner for two from The Ranch at Las Colinas.
Whiskey Cake
3225 Regent Blvd | 469.941.2253
Score points and a slice of Whiskey Cake with your Love Me Tenderloin meal kit available all love weekend long!
Breaking Hearts and Bank Accounts Since the 14th Century
Restaurants can be overcrowded and pricey on Valentine's Day. Then again, so can flights on the day before Thanksgiving (even during a pandemic). Some will be ponying up a pretty penny to impress their mates. Others might find a restaurant off the beaten path - maybe the same spot as their first date. But here's the thing. Love doesn't cost a dime. The beauty about approaching Valentine's Day as a couple, is you can choose what you want to do. For those who put meals on the table every night—and plan those meals, and shop for them—dinner in a restaurant is a good old-fashioned treat. Some will happily pay a prix fixe as opposed to laboring romantically over a hot stove.  
Let's not fault the restaurants for pricey Valentine's meals.  We all need love, compassion and understanding now more than ever. Our local restaurant community has stepped up for almost a year now with meal kits -  that even included toilet paper and home goods when we couldn't find any ourselves. Personally, I'm overjoyed that some of our favorite eateries are still able to welcome us on Valentines Day or any darn day after the hardships of a pandemic.
If you are going to splurge… We're Loving LAW 
 And they're loving us. "The world needs a lot of love right now. The best way I know how to spread love is through my cooking," says Executive Chef Christof Syré, LAW Restaurant. Book now. 
If you're going to brave the crowds: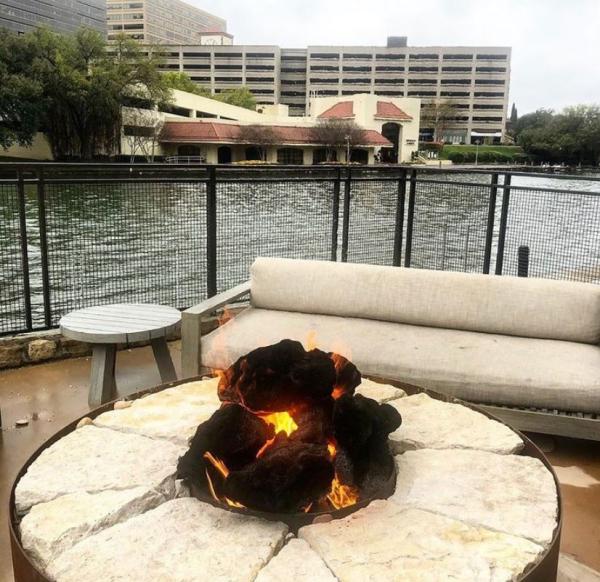 Ain't Got Nothing But Love, Babe, Eight Days A Week
"I don't want flowers on Valentine's Day because that's what you're supposed to do. I want flowers on a Tuesday because you thought of me on your way home." That's like saying you don't wish someone a Happy Birthday on their birthday, because you're always happy they were born.
Look y'all, it is not forbidden to plan romantic experiences on the other 364 days of the year. Of course you should. I mean, duh! Valentine's Day is just an extension of your everyday feelings for people who like having one day marked on their hectic calendars to take a bit more time to celebrate love and relationship and life together.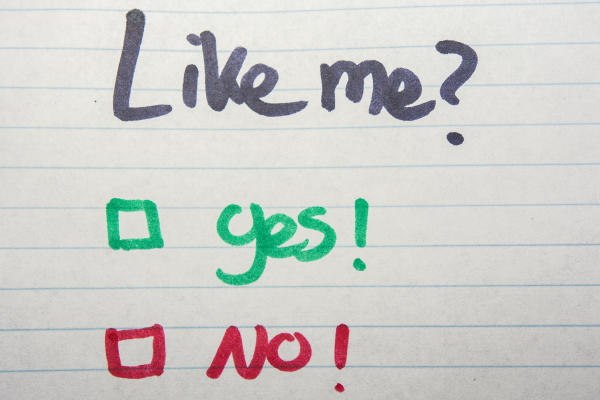 For some people who are perhaps shy about how and when to express love, Valentine's Day offers a reliable format in which sentimentality is welcome. Remember those notes you passed with checkboxes to see if your crush was also crushing on you? Irving has you covered with something that rates much higher on the romantic gesture scale - a "Message in a Bottle," proposal not required. A simple love note will do. 
That Awkward Moment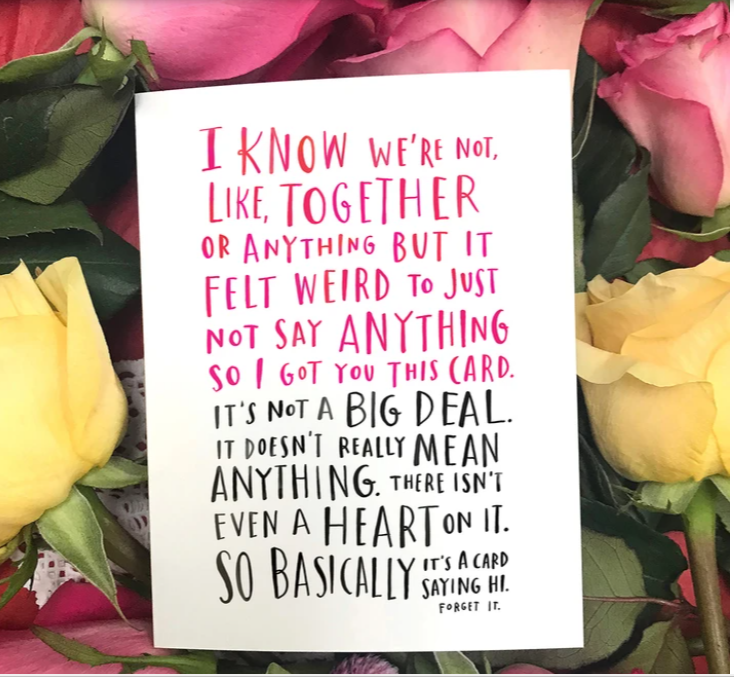 Your date has spinach in her teeth, what do you do? No, I kid, not THAT awkward moment. Maybe it's more that awkward stage in the relationship where you don't know your status. You just started to see someone and wonder what the heck are we?? Yes, yes I understand this. That is why I once bought a card that said, "This either is or isn't a Valentine card depending on what you did!"  And do you know what he did? He sent me a postcard postmarked on February 14 from Valentine, Texas! I should have bought all the stock of those cards up, because I've experienced my share of awkward love days since then. It's hard to find a card that says, "I like you, but I don't love you yet, but Happy Valentine's Day anyway" for that person you're kind of having a thing with, but not having a THING thing with. The above card is sold out. Shocker! 
Lock in Your Love
Maybe you're past that stage,  ready to express your commitment, but you're not sure how. Well, if you're pretty sure your partner feels the same, present him or her with an engraved lock to affix to the love lock bridge right here in Irving on Lake Carolyn Promenade. The "Love Lock Ritual" has become a popular expression of devotion and a romantic way to declare your feelings. So, when they hold the key to your heart, buy a padlock, affix it to the bridge and throw the key away, locking in your love forever.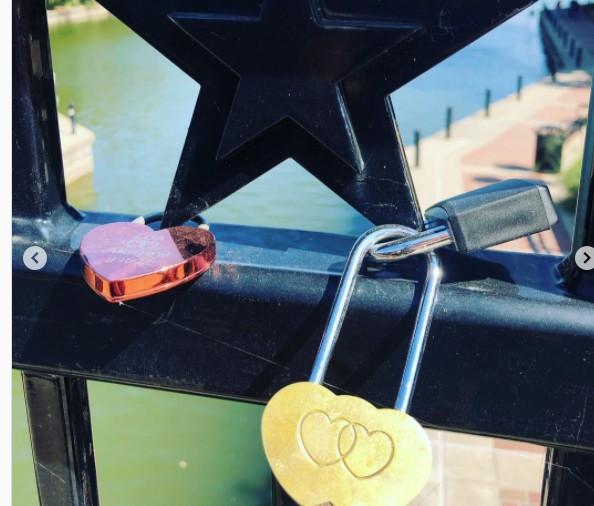 Repost from @wanderwithwonder    
Valentine's Day… Blah, Blah, Blah, Drink
It's T-minus 3 days until Valentine's Day. Cupid called, he wanted his arrow back, and you're as single as ever. Here's the silver lining: Valentine's Day is about more than romance. If you turn that frown upside down and treat yourself to a little fun, you can enjoy this holiday for lovers all by yourself. 
Self Love- All of Me Loves All of Me at the Well & Being Spa 
There are loads of ways for singles to celebrate love in Irving. The #1 way....
Love the One You're With
There are so many people to love in this world and many reasons to celebrate all the loving relationships that surround us. Do you have a dog, a cat, a ferret? A mom, a dad, a sibling, or BFF? I love being reminded that there are so many people in my life that I care about and some that even return the sentiment. For me, Valentine's Day is not tied to gushy romance or obligation. It's about love — and what's not to love about love?
See, Cupid really isn't so stupid after all. Valentine's Day is about love and joy, and you should be no exception! Convinced? Share your Valentine's weekend adventure photos with #VisitIrving.