As local restaurants fire up again, some of us are joyous at the prospect of eating out while others are slowly warming up to the idea, but almost all of us are craving the social connection of the dining out experience. Pre-pandemic, dining out wasn't just about eating and exiting, it was about enjoying an experience that delivers a true "occasion."
Here are a few of our favorite places that show that dining can be about way more than just good food on a plate. Plus, they each offer al fresco dining which might make you feel more comfortable eating out.

A taste of Venice and a slice of pie

Forget curbside, now there's waterside service! Gondola Adventures has teamed up with Olivella's Neo Pizza Napoletana to bring delicious pizza to you during your gondola cruise through Lake Carolyn. Recognized by USA Today for the "Best Pizza in Texas," Olivella's offers a wide assortment of pizzas, pastas, paninis, plus salads and desserts. Your gondolier will call in your order once you arrive for the cruise, and you'll glide by the restaurant where your order will be delivered directly to your boat! Now that's an interesting twist on Al Fresco dining, right?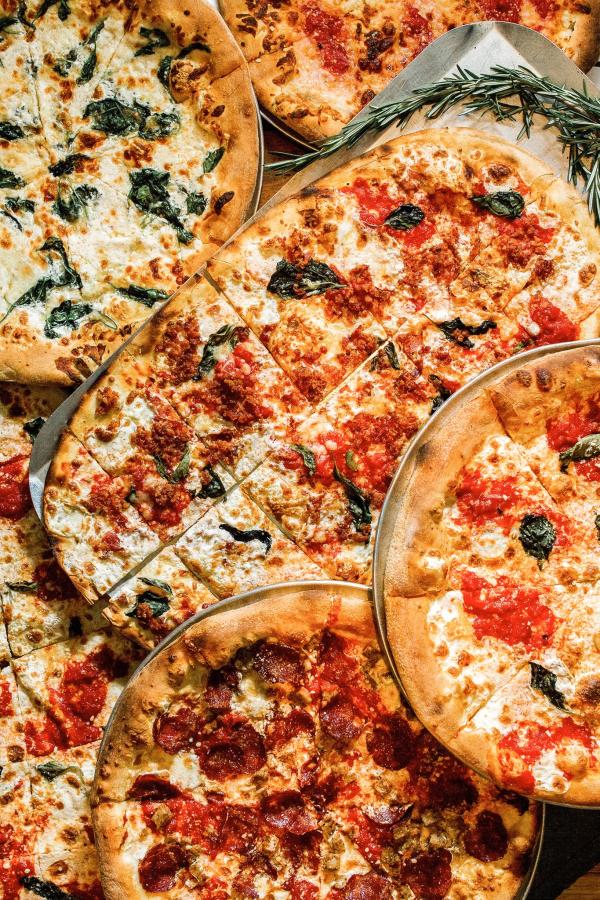 Also of USA Today fame - 10Best Romantic Things to Do - Gondola Adventures offers additional dining options featuring desserts, fine dining, and even breakfast.  But gondolas are not just for lovers. Irving visitor Nedra McDaniel cruised the canals with a friend and shared her Girls Night Out experience on her Adventure Mom blog about water fun in Las Colinas. And oh hey moms, of course, your kids would love, love, love a water adventure – especially after weeks of quarantine fever. Book Now
 
Celebrate good times, come on! At Hugo's Invitados. It's a celebration. Every. Day.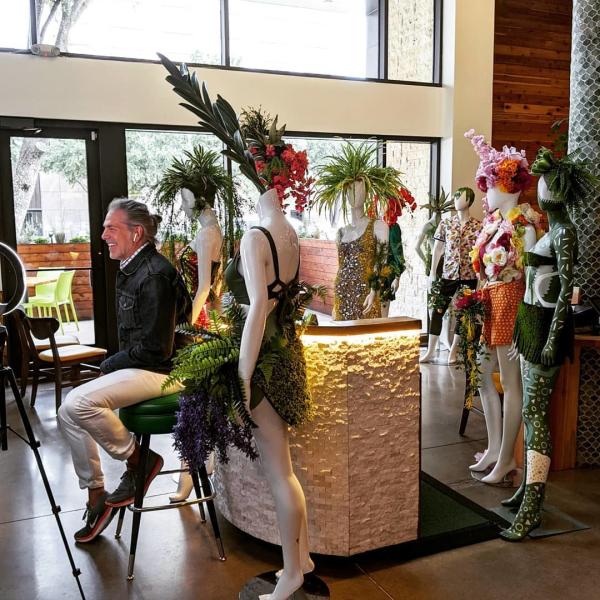 Hugo's motto is "Every occasion is a celebration," so it's no surprise they're hosting a Fiesta de Jardin garden party each and every day. Party guests are dressed to the nines in their best bloomers and floral décor to remind us to make the most of every occasion. The covid-free patrons also serve to partition tables per safe social distancing guidelines. What better way to celebrate dining out again than fresh modern (and delicious) Mexican cuisine, cocktails and new beautifully dressed friends! Fancy hats not required but encouraged for a photo op with your new colorful, but oh-so quiet BFF.  #CelebrateEveryDay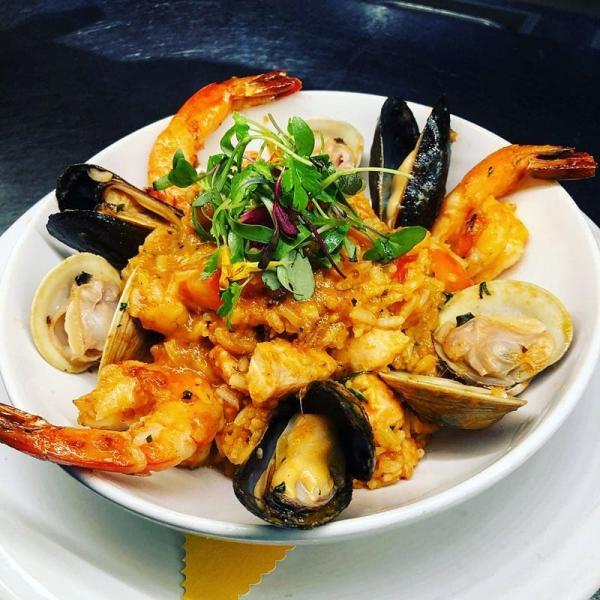 Green means GO to Blaze Modern Brazilian Steakhouse
It also means, bring me more meat, please! Blaze Modern Brazilian Steakhouse just carved out a new location at the Toyota Music Factory where you can get a taste of Brazilian hospitality, experience a unique style of service called Rodizio, and feast on a dizzying array of skewered grilled meats presented tableside by servers in traditional gauchos costumes. The Gauchos bring the ENTIRE Brazilian Steakhouse experience directly to your dining table.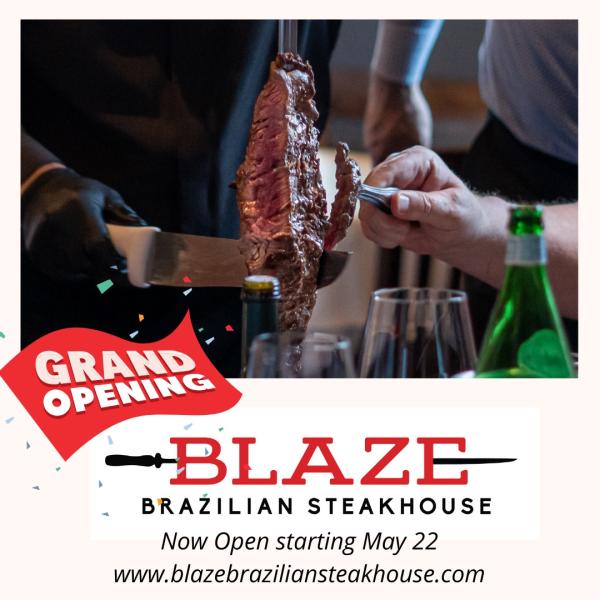 So here's how it works. First, order a caipirinha — the national cocktail of Brazil, made with cachaca, sugar and lime.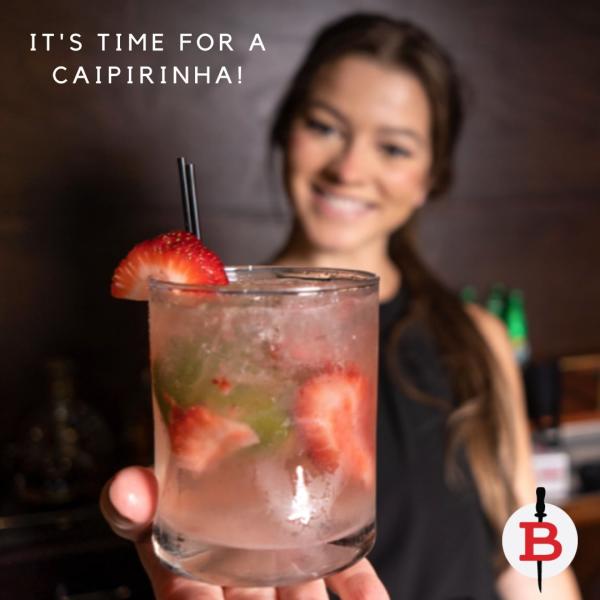 When it's time for the mains, turn the red card next to your plate over to the green side signaling that you're ready for the main event: a parade of 15 different meats including filet mignon, garlic steak, ribeye, chicken, sausage and picanha - the most popular sirloin cut from the south of Brazil.
Half the fun is watching the Gaucho servers walk around with these giant skewers of meat to be carved onto your plate tableside. The other half is enjoying the tender slices melt into your mouth. Save room for dessert! Oh, and this weekend, kids eat free! And did I mention their patio is dog friendly? The. best. table. scraps. ever. Closed on Sunday.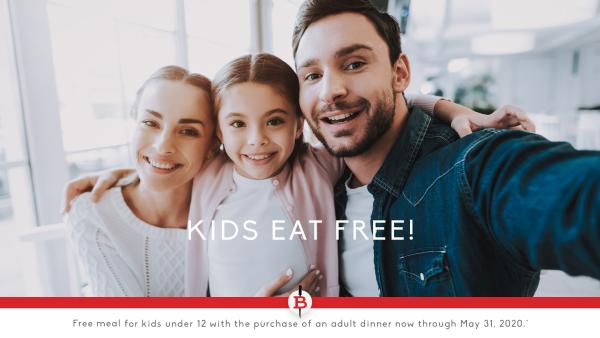 Experience Two Mules at Texican Court: The People, The Places, The Wide-Open Spaces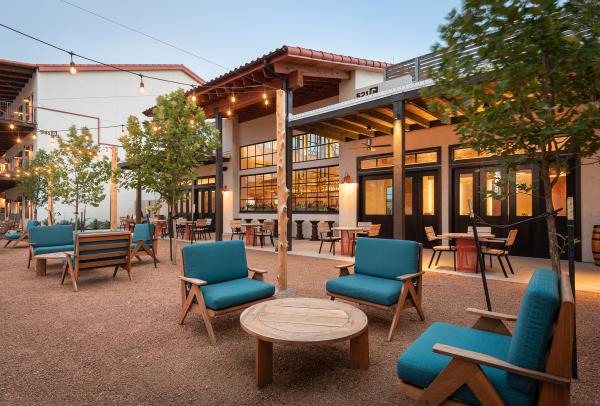 With all the space you need, Two Mules Cantina customers can easily social distance in the great outdoors. Located in the Texican Court, dubbed the "Most Instagramable Hotel in DFW," Two Mules Cantina at Texican Court is open for dinner with a limited menu from 4 to 10 p.m. every Thursday, Friday and Saturday. Indoor seating is open at 50%, but we think the patio is where it's at with loungers, lawn games and fire pits. You can even toast your own s'mores! S'mores kits are $5.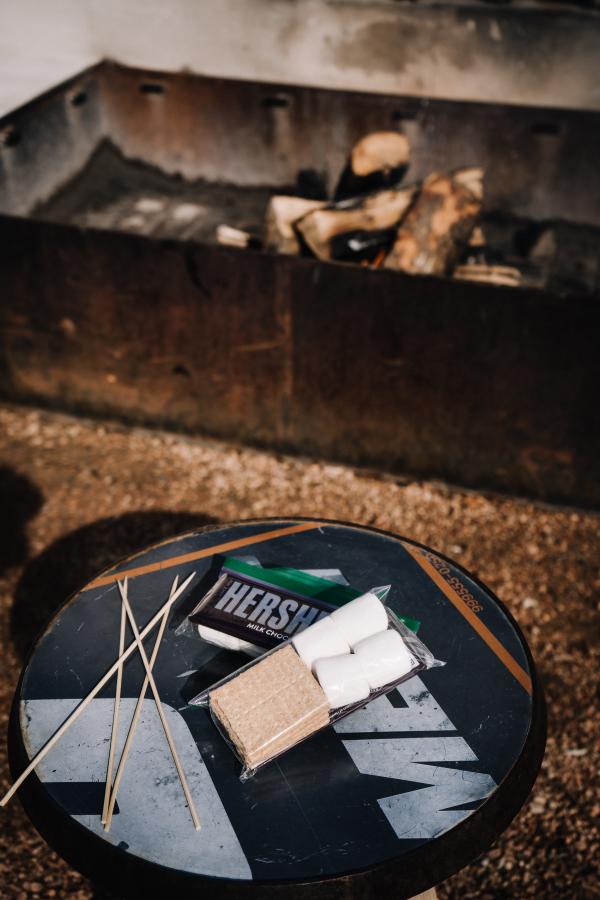 Plus, live music is back this weekend! Follow Texican Court for the upcoming line up of artists. And check out their great offers and packages for your Summer Staycation!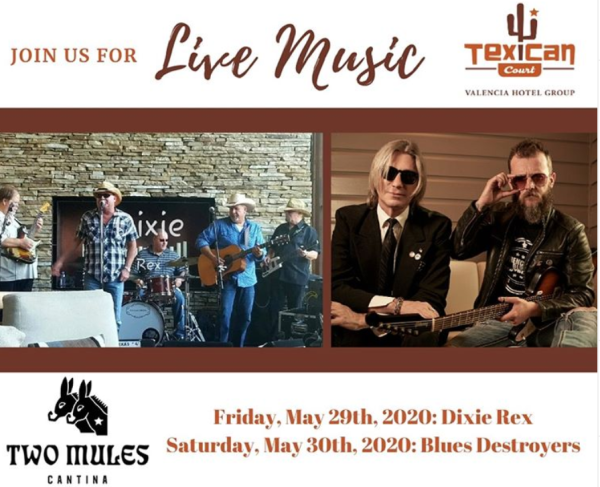 Visit Irving: Your go-to for all things food & fun
We're keeping a running list of the restaurants that are open or plan to reopen in the coming days. Stay tuned for more updates, and be sure to send your intel on your faves that are making a comeback to @VisitIrvingTx. Tag us on Instagram (@visitirvingtx) with your fun and foodie photos —We'd love to see what you are up to!