October has been very generous with the rain this year, although it cannot stop us from having a great time around town this weekend! Because when it rains entertainment here in Irving, it pours a mixture of great talent, exciting events and good old family fun. Slide into the weekend with some extreme cosplay at the Irving Convention Center. Enjoy a walk down memory lane at the Irving Arts Center. Or dive into some seasonal, cultural and educational activities at the libraries and recreation centers. And never forget, there's plenty of live music all throughout the city. I heard the sun is planning to make an appearance as well. I've listed my weekend favorites down below, but you can always find more at the Visit Irving website.
DALLAS FAN DAYS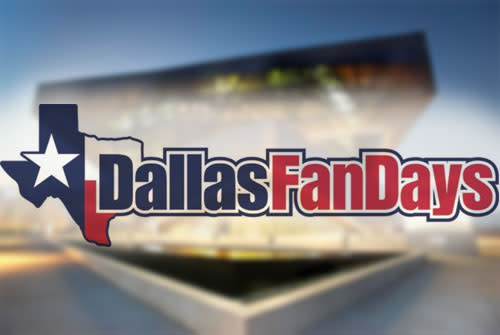 WHEN: Fri-Sun, Oct 19-21
COST: Ticket prices start at $20
This is the event we've all been waiting for! Dallas Fan Days is a pop culture extravaganza that includes cosplayers, celebrity panels, artists, vendors, voice actors, anime superstars, comic book creators, internet celebrities and sci-fi, fantasy, horror, and gaming personalities.  You can purchase a one-day ticket in advance for $20-Friday, $40-Saturday, or $30-Sunday, or at the box office for an additional $5 each ticket. Or you can visit all three days starting at $60 each ticket. Showtimes are Friday: 4 - 8 pm, Saturday: 10 am - 7 pm, and Sunday: 10 am - 5 pm. Don't miss it! 
Insider information:
Wear comfy shoes because you're going to want to explore the entire convention center. Don't worry about bringing in food because the concession stands will be open (and the Convention Center doesn't allow outside food or drink).  If you leave the Convention Center to visit the Toyota Music Factory for lunch or dinner, be sure to walk over there. Parking is $10 per vehicle each time you enter the garage.
---
IRVING CONCERT SERIES
featuring CANTA Rhythm and Brass
WHEN: Fri, Oct 19 @ 7 - 8:45 pm
COST:  Free
Irving's concert series reminds me of growing up in Irving in the 70's and sitting on the lawn at Texas Stadium, listening to some great tunes. You can recapture that memory, or experience it for the first time, with CANTA Rhythm and Brass, a 70's music showcase. As I had guessed, instead of sitting on the lawn of Whistlestop Plaza, the concert is now held at the Heritage Senior Center. So you can leave your lawn chairs and blankets at home because seating is provided. LEARN MORE
Insider Information:
No alcohol, glass containers, smoking or pets are permitted inside the building. Attendees are permitted to bring outside food and drink as well. Or if you want to stop by any of the downtown restaurants, you can visit them first online:   Big State Fountain Grill  *  Di Rosani's Italian Restaurant & Wine Bar  *  Glory House Bistro  *  Joe's Coffee Shop  *  Perkdale Cafe & Bakery  *  Sapp Sapp Lao & Thai  *  Villa's Grill Brazilian Steakhouse. I personally recommend them all.
---
NOT FADE AWAY
The Ultimate Buddy Holly Experience

WHEN: Fri, Oct 19 @ 7:30 pm
COST:  $26.50 adults, $5 students/educators
The Entertainment Series of Irving kicks off its 2018-2019 season with the music of Buddy Holly, Ritchie Valens, the Big Bopper, and many more. This high energy band celebrates over 50 years of Rock n' Roll hits. 
Insider Information:
There's much more to see at the Irving Arts Center than great entertainment. Stop by the art galleries for their latest exhibits: Garth Williams - Illustrator of the Century  *  Playing with Chess - works of glass, clay, collage, painting and metal by 21 artists, all about chess  *  Lyle Novinski - A Life in Art  *  2018 Irving Art Association Animal Art Exhibit  *  Arjoon KC: Reality of Unheard Stories.  The Galleries are open Mon-Tue-Wed-Fri: 9am-5pm.  Thu: 9am-8pm.  Sat: 10am-5pm.  Sun: 1-5pm
---
The Las Colinas Symphony Orchestra presents
SIMONE SALA, PIANO

WHEN: Sat, Oct 20 @ 7:30 pm
COST:  $16.50 - $46.50
Simone Sala is an Italian pianist and composer whose repertoire ranges from Classical to Latin Jazz. As the Artistic Director of the World Music Project, an itinerant international festival in Southern Italy that features one of the most acclaimed Jazz shows, he collaborates with some of the greatest artists from all over the world.  In his American tour, Sala performs with the Las Colinas Symphony Orchestra for one night only at the Irving Arts Center.  Purchase tickets online or at the box office on Tuesday through Saturday from noon to 5 pm. 
Insider Information:
Although it's subject to change, Simone Sala's program should include Gershwin's Rapsody in Blue, Copland's Suite from The Red Pony, and an arrangement entitled "The Yellow Rose of Texas."  
---
LADIES OF SOUL: An Evening of Jazz, Blues & Gospel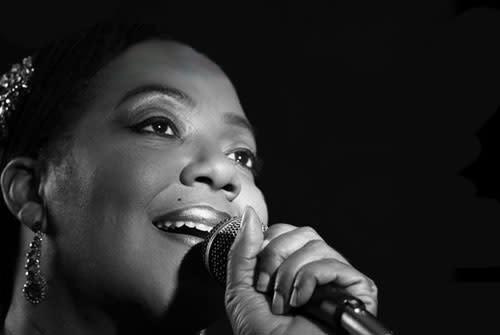 WHEN: Sat, Oct 20 @ 6 pm
COST:  $15 - $20
Presented by the Irving Black Arts Council, this very special evening honors Irving's own Jackie Mae Townsell. The program explores the journey of legendary, trailblazing songstresses, Etta James, Bessie Smith, and Mahalia Jackson through the beautiful music they made. Presented by critically-acclaimed actress, director and songstress Sheran Goodspeed Keyton, the stage comes alive with a soulful mix of jazz, blues and gospel. You won't want to miss it!  Purchase tickets online or at the box office on Tuesday through Saturday from noon to 5 pm.  
Insider Information:
If you don't know who the legendary Jackie Mae Townsell is, I'll tell you. Jackie moved to Bear Creek with her family at the age of 13 in 1949. She attended the nearby Sowers Colored School No. 2. In 1952, she married Jimmy Townsell, and together they opened Townsell Grocery in Bear Creek in 1959. During the 1960s, Townsell joined the West Irving Improvement Association and worked for the betterment of living conditions in the Bear Creek community. In 1977, she won a seat on the Irving City Council, where she served for 18 consecutive years. Today, several Irving museums, schools and awards are named after her. I wish I had met this beautiful and determined lady.
---
Alt 103.7 Presents BLUE OCTOBER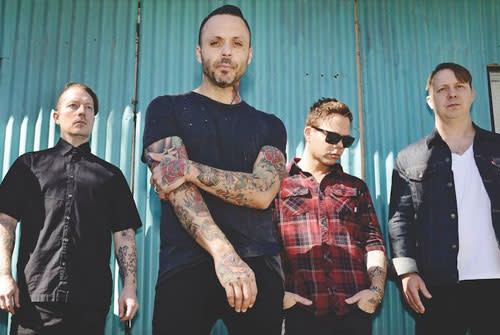 WHERE:  The Pavilion at Toyota Music Factory
WHEN: Sat, Oct 20 @ 7:00 pm
COST:  $20 - $70
This Texas-born band performs shimmering rock songs and haunting lyrics about facing fears and recognizing every day miracles. Bob with Alt 103.7 says this about Blue October, "Their new album 'I Hope You're Happy' is nothing short of brilliant.  Justin has never sounded better!" You can purchase tickets at the venue or beat the crowd and order online.  
Insider Information:
Attending a concert is much more pleasurable when you can circumnavigate the traffic. My suggestion would be to Uber or Lyft to the venue or if you work in the Las Colinas Urban Center, leave your car at work and hail a pedicab. If you insist on driving, at least go about an hour and a half before the doors open, and grab a bite to eat.  Click here for a list of Toyota Music Factory restaurants.
---
88 DEGREES AND RISING TOUR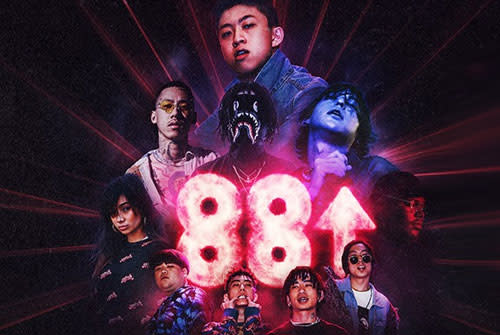 WHERE:  The Pavilion at Toyota Music Factory
WHEN: Sun, Oct 21 @ 7:00 pm
COST:  $39 - $59+
Rich Brian and the 88Rising label are coming to Irving, along with Higher Brothers, Keith Ape, Joji, and more. After planning for their inaugural Head In The Clouds music festival last summer, they bring their original music to The Pavilion. You can purchase tickets at the venue or beat the crowd and order online.  
Insider Information:
Did you know that The Pavilion has Premium Box Seat tickets for just about every event? You can have the best seats in the house, private entrance, VIP Club access, and much more. Whether entertaining clients, giving as a gift or offering an employee incentive, the experience is worth much more than the price of the ticket.  
---
TEXAS LOTTERY LIVE
COST:  Free
DJ JC: Friday, October 19 from 8 - 11 pm
DANNI & KRIS: Saturday, October 20 from 10 pm - midnight
---
FOR THE FAMILY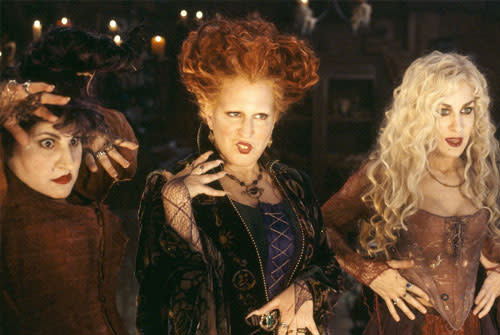 Friday, October 19
Children of all ages are invited to a down home FALL CARNIVAL at the Mustang Park Recreation Center from 6:30 - 8:30 pm. Admission is free and $10 buys you a wristband that provides unlimited play at all games and activities.  There'll be carnival games, prizes, cakewalks, bounce houses and concessions.  Call the rec center for more information. (972) 556-1334
Saturday, October 20
---
Whether the weather be fine, or windy like a jet. Whether the weather be cold, or whether the weather be wet. We'll weather the weather, whatever the weather, there's so much fun to do yet.  Okay, so I'm not a poet, but I sure know where to go to have fun this weekend!    www.irvingtexas.com