The originator of the National Empanada Day might be unknown, but we're glad it was invented because we'll take any excuse to eat these folded pastries – baked or fried – any day! With its famously diverse food scene, the city of Irving prides itself as one of the best, if not THE ultimate destination for empanadas in DFW, with two empanaderias topping online charts and reviews for more than 5 years and counting! Without further ado, here they are! 
3977 N Belt Line Rd, Irving, TX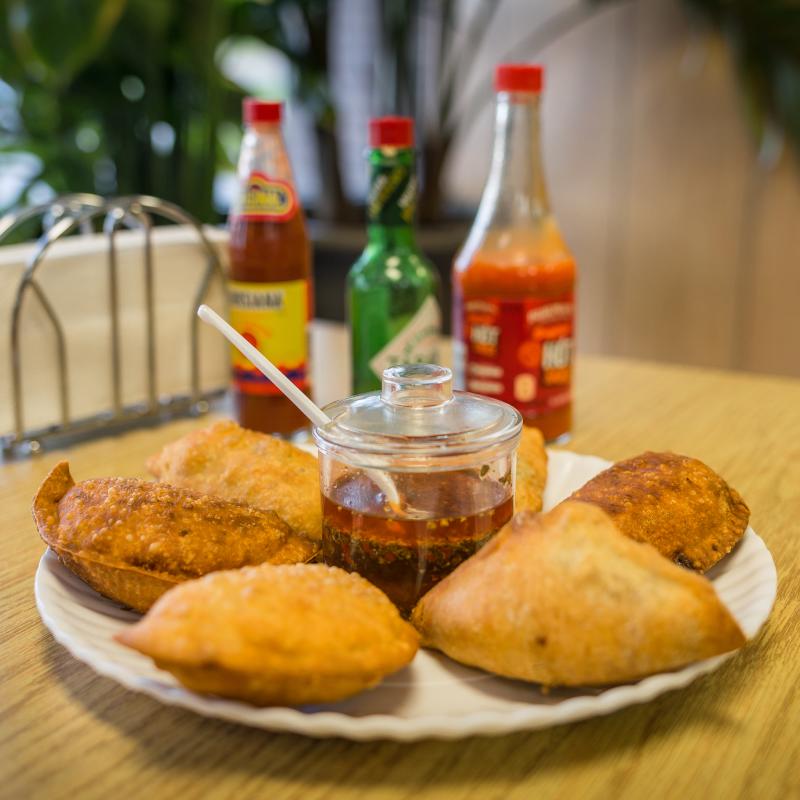 Specializing in serving fried empanadas, Empa Mundo (which means the world of empanadas) has a simple and straightforward store concept that keeps customers coming back. You come in, take a menu card, write down how many of each empanada fillings you want on the card, pay at the cashier, and eat! They don't serve salad or sandwiches or burgers, they only focus on empanadas, so come ready to savor some pastries! 'Are they filling?' you might wonder. Yes they are! Two of them usually make a good lunch meal, and we know a lot of people also order for an afternoon snack, desserts or dinner! (And by people, we mean ourselves, haha). Must try : Criolla (ground beef, onions, olives, raisins, and eggs) and Texas Brisket (beef, potatoes, onions, and chilies). If you love spicy food, try their Chilipanzinga empanada (ham, cheese, onions and peppers). To satisfy your sweet cravings, go with our personal favorite : guava & cheese. It's so decadent and delicious! They also have banana & Nutella, which is pretty self-explanatory. You can't go wrong with that combo, right? Click here to view their full menu and call (972) 746-4516 to place your order ahead (for take out or for dining in!).
3401 W Airport Fwy, Irving, TX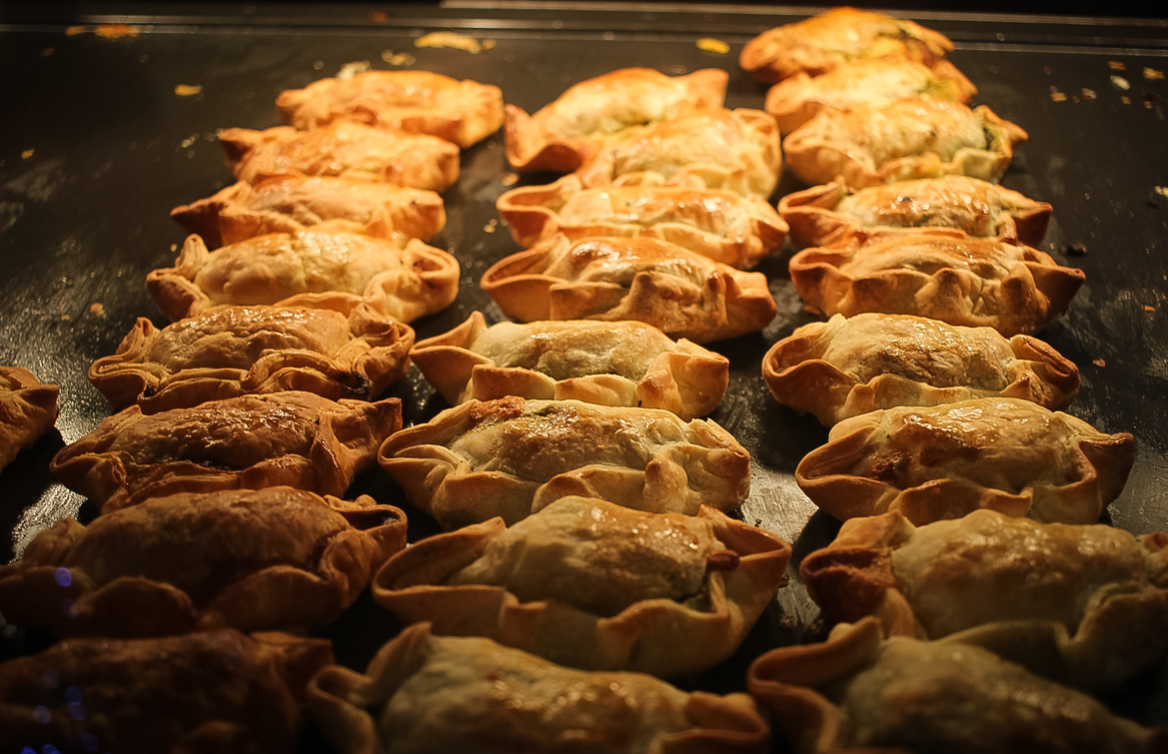 This is one of those places where you'd want to come and spend hours, maybe have a meeting, hang out, and just work on your laptop, while sipping some lattes and munching on their fine pastries. Argentina Bakery's ambience is very cozy, and the view of their delicious cakes and desserts that are on display would make your mouth water! But then as you walk closer to the cashier, you find a display filled with golden brown empanadas. That's when you need to stop and start ordering yours because they sell out very quickly! Must try : spinach, egg and cheese, brisket, and their beef, egg, jalapeño are our favorites! If you like pork, the ham and cheese is good too! The empanadas here are baked so they are flaky and decadent, and just go so well with melted cheese.  If you want to finish it off with desserts, the possibility here is endless. They have cakes like dulce de leche and black forest, as well as delicious South American cookies called Alfajores and cupcakes. Keep in mind that you can choose your own empanada fillings if you're ordering a dozen. For more information about the bakery, click here.
We hope you get to celebrate National Empanada Day with us in Irving! If you do, please post your photos and tag us @visitirvingtx. We'd love to see them!