A tribute to America's favorite cookie
Today we honor the signature ingredient in the most beloved cookie of all time, the chocolate chip. Why? Well, we don't really need a reason, do we? But today is National Chocolate Chip Day, hooray!
M-M-Morsels
The origin of the tiny teardrop chocolate bits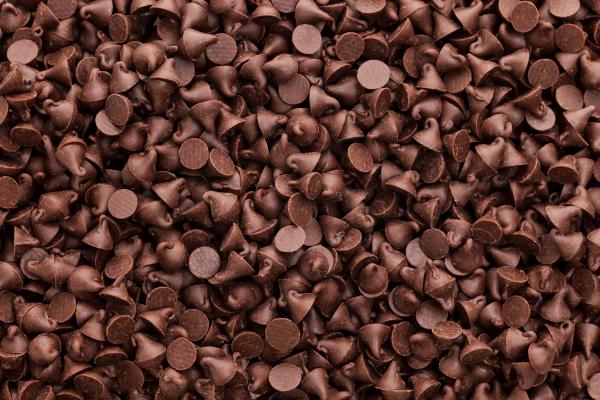 The chocolate chip was invented seemingly by accident by a woman who owned the Toll House Inn for road-weary travelers needing a good night's sleep and food. One day, while baking a batch of Butter Drop Do cookies, Ruth Graves Wakefield added chopped-up bits from a Nestle semi-sweet chocolate bar to create solid chocolate cookies. That didn't go as planned, and the chocolate chip cookie, originally "Toll House Crunch Cookie," was born. Then Nestle broke its traditional chocolate bar into smaller pieces -- 160, to be exact -- making the chocolate easier to bake with. We now know these pieces as "morsels." Wakefield reached an agreement in 1939 with Nestlé to add her recipe to the chocolate bar's packaging in exchange for a lifetime supply of chocolate.
Comfort in a Cookie
DoubleTree Hotel shares their famous chocolate chip cookie recipe
Chocolate cheers you up, right? But did you know that the smell of chocolate also increases theta brain waves, which triggers relaxation? Chocolate is a sweet treat, a romantic gift and even a fountain. The ooey-gooey goodness has soothed restless children and welcomed tired travelers.
If you've ever stayed at a DoubleTree by Hilton hotel, you will know that the first thing to greet you is the welcoming aroma of freshly baked chocolate chip cookies. It's the hotel's signature move: Every guest who arrives at the hotel is offered a warm chocolate chip cookie.
Copycat recipes have been shared online for years, but now that the worldwide lockdown has turned so many into stress bakers and amateur bakers, Hilton has released the official recipe for so at-home bakers everywhere can create the warm and comforting treat in their own kitchens. Check out the video for tips and scroll down for the full recipe.
An OOEY, GOOEY way to say 'I HEART YOU'
It's okay to bake and take

What better way is there to show your love and appreciation for someone during a pandemic than a sweet treat made of chocolate chips? You may be wondering if it is okay to take homemade food to family, friends and neighbors. The answer is Yes! Yes, it is! The CDC says that there is currently no evidence to support transmission of COVID-19 associated with food.
Tiff's Treats to the rescue!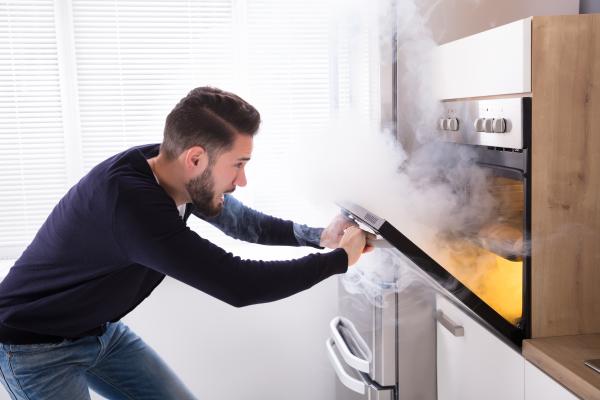 If baking isn't your thing for whatever reason - time, flour on the floor, fire in the oven -  no worries, you don't have to! Tiff's Treats Las Colinas delivers WARM cookies with milk and other good stuff like gold drop earrings. Their Nurse's Deluxe Package includes 2 dozen cookies, nurse's packaging and balloon, and a pair of Kendra Scott "Marty" gold drop earrings in Rose Quartz. There are also Thank You cookies and a variety of other packages.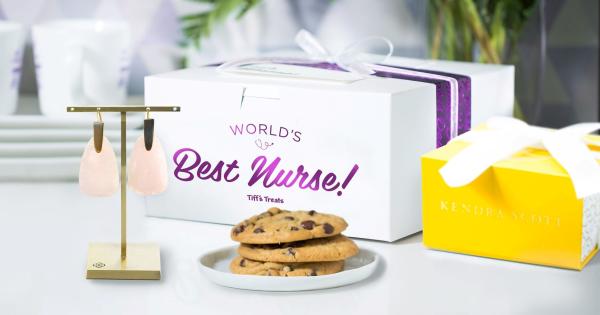 The Magic of Cookies
Share your #ChocolateChipDay magic with us at #VisitIrving!
How will you celebrate the chocolate chip? Will you add the famous Doubletree recipe below to your repertoire? Enjoy a warm cookie straight out of the oven? Will you make it a family activity? Have a little helper or two? Order a sweet treat for delivery? Will your kids dunk 'em in milk or crunch 'em over ice cream?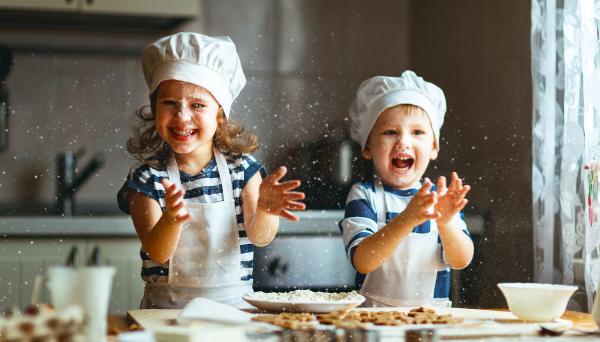 DoubleTree Chocolate Chip Cookie Recipe
We hope you enjoy baking these famous favorites at home for now... but  the team at Visit Irving really cannot wait until we can welcome you with a warm cookie at Irving's DFW DoubleTree by Hilton Hotel when travel resumes. Until then, enjoy!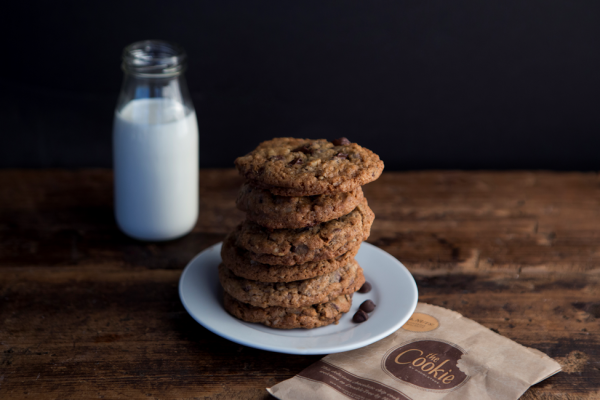 Makes 26 cookies
Ingredients
½ pound butter, softened (2 sticks)
¾ cup + 1 tablespoon granulated sugar
¾ cup packed light brown sugar
2 large eggs
1 ¼ teaspoons vanilla extract
¼ teaspoon freshly squeezed lemon juice
2 ¼ cups flour
½ cup rolled oats
1 teaspoon baking soda
1 teaspoon salt
Pinch cinnamon
2 ⅔ cups Nestle Tollhouse semi-sweet chips chocolate chips
1 ¾ cups chopped walnuts
Method
Cream butter, sugar and brown sugar in the bowl of a stand mixer on medium speed for about 2 minutes.
Add eggs, vanilla and lemon juice, blending with mixer on low speed for 30 seconds, then medium speed for about 2 minutes, or until light and fluffy, scraping down bowl.
With mixer on low speed, add flour, oats, baking soda, salt and cinnamon, blending for about 45 seconds. Don't overmix.
Remove bowl from mixer and stir in chocolate chips and walnuts.
Portion dough with a scoop (about 3 tablespoons) onto a baking sheet lined with parchment paper about 2 inches apart.
Preheat oven to 300°F. Bake for 20 to 23 minutes, or until edges are golden brown and center is still soft.
Remove from oven and cool on baking sheet for about 1 hour.
Cook's note: You can freeze the unbaked cookies, and there's no need to thaw. Preheat oven to 300°F and place frozen cookies on parchment paper-lined baking sheet about 2 inches apart. Bake until edges are golden brown and center is still soft.