She packed your lunch, she drove you to practice, and her voice lulled you to sleep by reading a bedtime story. When you think about all the things your mom did while raising you, you realize that all those services are totally unaffordable now.  This is why Mother's Day was invented, to say thank you and help pay back a small portion of what she's done. Whether your mom loves great food, live music or just loves to hear you laugh, we have a list of events here in Irving that are sure to please her. 
MOTHER'S DAY BRUNCH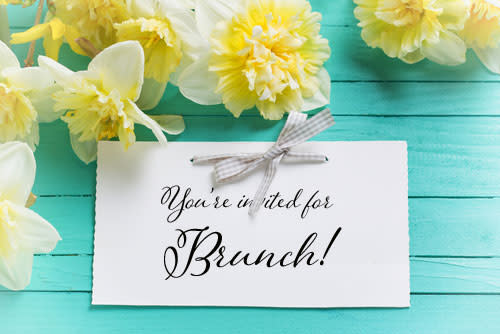 Mothers love to feel special.  Taking her to brunch with the whole family is sure to make her feel like a queen. These are some of the special Mother's Day brunches around town. Hint - be sure to call early and make reservations in your name. She'll be so impressed! (Besides that, a reservation is required at these restaurants listed below).  All brunches are served on Sunday, May 12.
Cool River Cafe invites you to join them for Mother's Day brunch featuring a 3-course menu and 1/2 price bottles of wine! There's also a kid's menu available. 11:00 am - 3:00 pm
Fish City Grill specializes in everything seafood.  Let them do the cooking while your Mom enjoys a Bacardi Superior with Strawberries, Basil, or Lime and Orange Juice. Start off with Seared Scallops Bruschetta, Polenta Cakes, and Arugula & Watermelon Salad. For the main course, there's Lemon Ginger Salmon, Chines Broccolini, Sesame Crepe Pancakes, and Lemon-Ginger Beurre Blanc with a Crab Tower including Avocado, Cucumber, Mango, and Cilantro Lime Vinaigrette.  Then finish out the meal with some Strawberry Shortcake.  11:00 am - 10:00 pm
Nosh & Bottle invites you to their Mimosas with Mom where the brunch menu features Crunchy French Toast with Berries, Bacon or Sausage or Buttermilk or Blueberry Pancakes with Bacon or Sausage + 2 eggs cooked to your specifications.  There's also their Brunch Burger with Candied Bacon, Arugula, Fried Egg and Garlic Aioli, plus $3 Mimosas all day. 11:00 am - 3:00 pm
The Ranch at Las Colinas is serving up a Texas-sized brunch from local sources. There's too much on the buffet menu to list here so you'll just have to take my word for it.  Mom will love you the most if you bring her to The Ranch. Prices range from $10.95 for children ages 5-8, $18.95 for children ages 9-13, and for the grownups, it's $46.95 per person.  9:30 am - 3:00 pm
Trevi's at the Omni Hotel provides a special celebration with complimentary Champagne and a Bloody Mary bar. There's also breakfast stations (omelet, eggs benedict, and cheese blintzes), Chef's Garden, Seafood Bar, Carving Station and Sweets.  Assorted entrees are available as well.  10:30 am - 1:30 pm
---
LIVE MUSIC
Does your Mom like to boogie down?  Does she do her groove thing at concerts?  Does she two-step because it's five o'clock somewhere?  Then make plans to bring Mom to one of these Irving eateries and events that feature live music.  There's nothing like some smooth music to help celebrate Mom's awesomeness.
Friday, May 10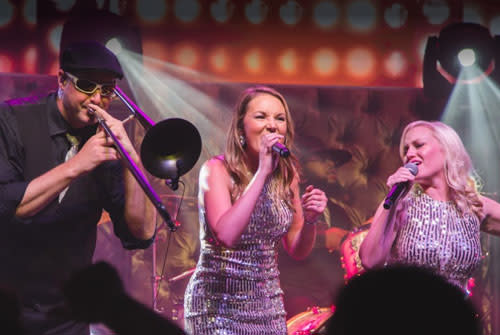 Party Machine will perform on Friday at Whistlestop Plaza

 

 
Saturday, May 11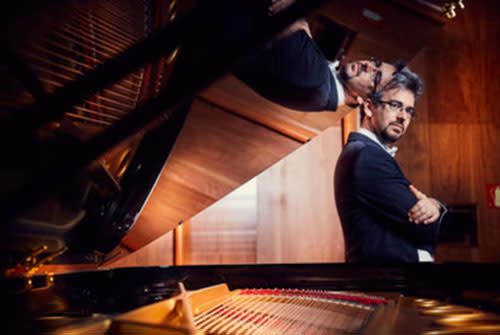 Pianist Daniel Pino joins the Las Colinas Symphony Orchestra

 
---
MORE IDEAS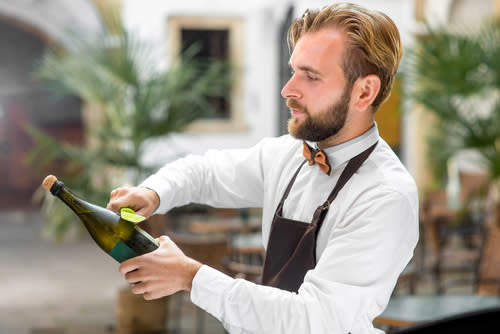 The art of Sabrage at Boi Na Braza 

 

Yes, it's on the Tuesday after Mother's Day, May 14, but it's very much worth the wait. Join the good people at Boi Na Braza for a special Saber Party, featuring GH Mumm and Campo Cava.  If you've never seen this demonstrated, you're in for a real treat.  The Boi Na Braza Champagne Ambassador slides a saber along the body of the champagne bottle to break the top of the neck away, leaving it open and ready to pour.  It's used mainly for ceremonial or special occasions, but you can enter a drawing for a chance to saber your own bottle. $10 - $60. 6:00 - 8:30 pm

 
Plus, there's
---
While you're out celebrating your wonderful Mom, be sure to tag us in your posts and stories with #VisitIrving and/or #IrvingRocks.  Also follow us on Facebook, Twitter and Instagram to stay in the know.  For additional area events not listed in this blog, visit our website at www.irvingtexas.com/events/.  Love you Mom!