The food scene in Irving is an unexpected array of almost every cuisine, with chefs creating globally influenced dishes, Southern comfort and soul foods, quintessential Texas faves, haute cuisine, Cajun cooking, fusion-food mashups and good ole American fare, like a juicy cheeseburger with fries. However, today we're exploring elevated dining experiences because, within this bounty of restaurant riche in Irving, some chefs create dishes and experiences that are so delicious and so completely perfect and unforgettable, that they should be on every local and visitor's wish list.
Maybe you got that new job… or quit that awful one! Maybe you are celebrating an important anniversary, a milestone birthday or you're entertaining a VIP client. Sometimes these occasions call for a splurge. Sometimes, you don't even need an occasion. Here are five of my favorite splurges in Irving that deliver exquisite culinary experiences worth every pretty penny. Because let's be honest, there's nothing worse than spending too much on a meal that didn't merit its expense… or worse yet, the calorie count! 
The Ranch for a Texas Twist
857 W. John Carpenter Fwy | 972.506.7262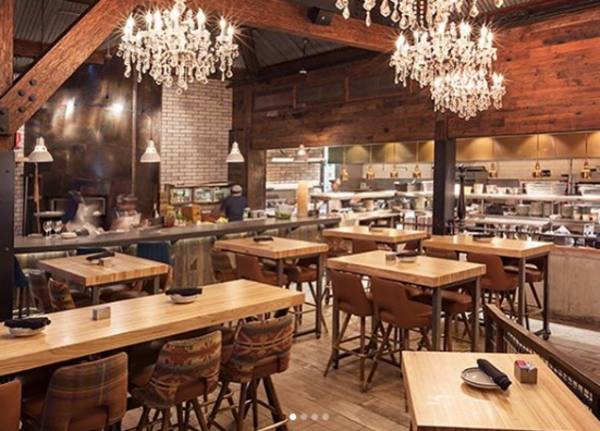 For a true taste of Texas, head to The Ranch at Las Colinas. The vibe is slightly less formal than traditional fine dining, but the experience is truly just as great. The Ranch is boisterous and fun, rustic and romantic - a Texas-sized space that feels intimate and cozy. One dining room features high tops bathed in the glow of chandeliers or you can opt for a dimly-lit booth tucked away in a corner.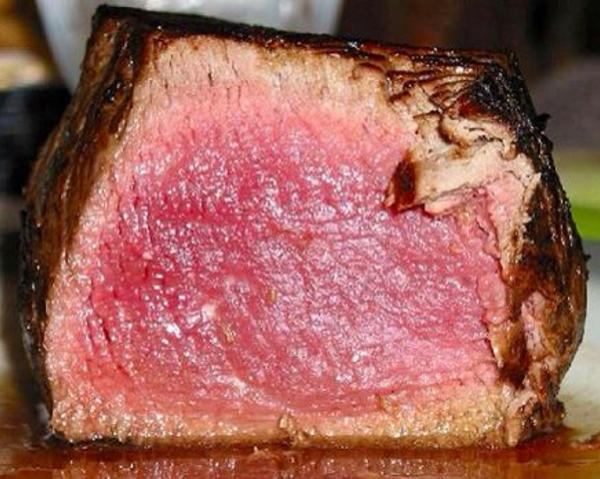 Each decadent dish on the menu is handcrafted with locally sourced, farm-to-fork ingredients including premium, hand-selected Texas beef from ranchers across the state. Many Irving filets vie for the hearts of Texas, but the roasted garlic stuffed filet at The Ranch has won me over. And the tender red meat is even better paired with bacon-wrapped shrimp.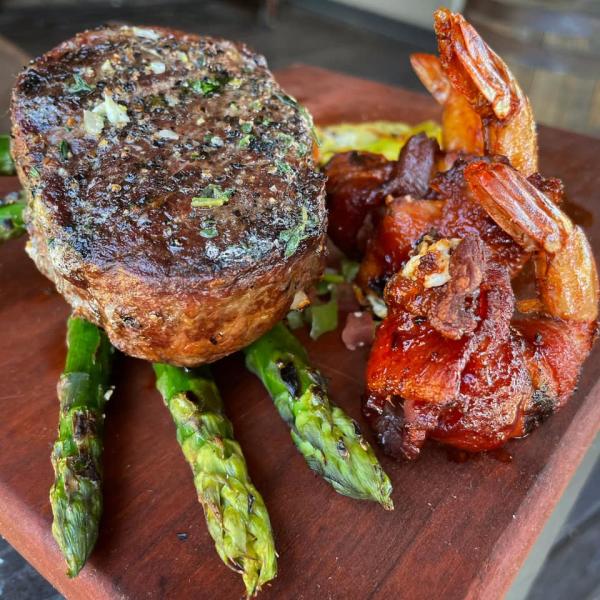 If you're with a group, you'll want to order one of  the sassy starters like the Chef's Favorite Four – a not-so-little taste of Texas fare. From Branding Iron onion rings and fried green tomatoes to elk tacos, and of course, queso, this appetizer has it all! But please do not even think about eating it all, because you simply have to save room, not only for the phenomenal filet, but also the decadent fried pies that are stuffed with unexpected fillings like red velvet cake, banana pudding and Oreos®.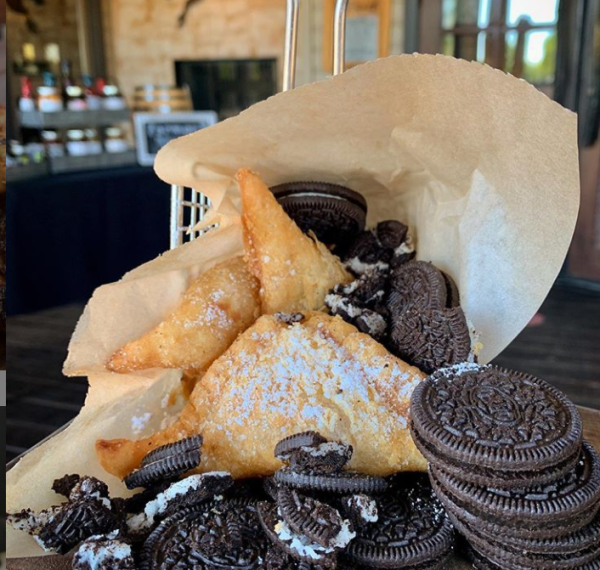 Hugo's Invitados for the Fun of It 
Water Street | 5240 N O'Connor Blvd | 214.496.0590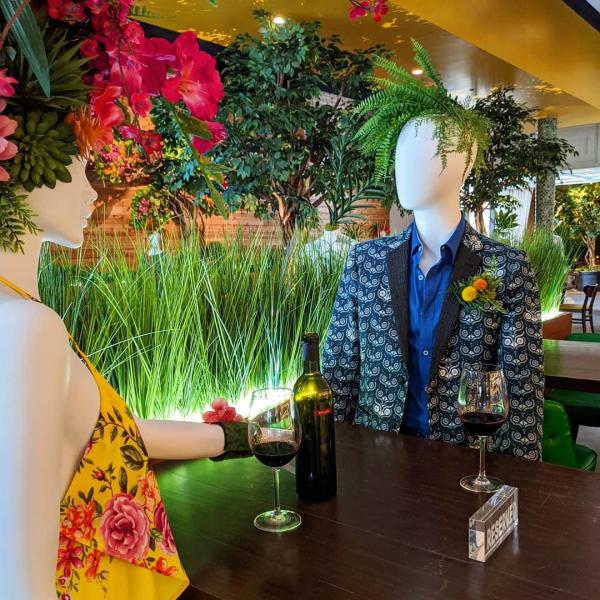 For a visual feast that also happens to taste amazing, book a table at Hugo's Invitados, where gifted executive chef Natalio Charles creates magic on a plate at this colorful, modernist love letter to Mexican cooking. Micro greens, edible flowers and dabs of sauces and foams elevate dishes from just plain dinner to undeniable art. It's no surprise that Hugo's motto is "Every occasion is a celebration." His regular customers  are always dressed to the nines in their best bloomers and floral décor to remind us to make the most of every occasion. There's also a tasting table for ten and a communal table too.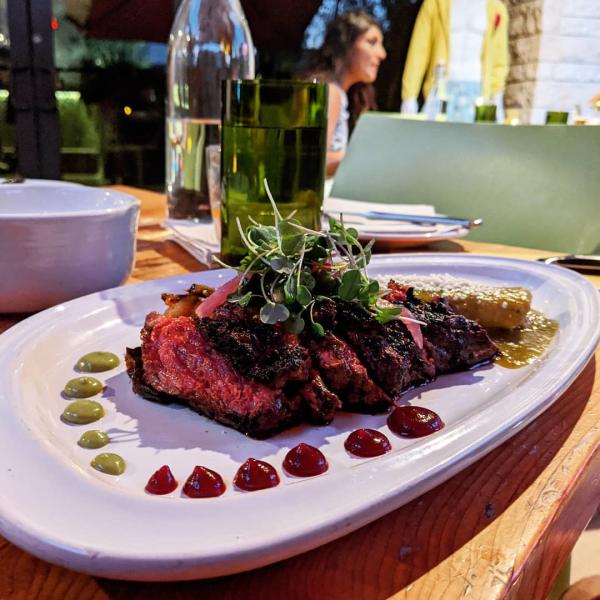 The Carne Asada is my go-to at this hip and hopping spot. It's made with grass-fed, ancho chile-marinated Wagyu flap sirloin, wood-grilled to perfection and served with a poblano rajas enchilada and pearl onion guiso. Every dish is organic, gluten free, always fresh, never fried, and everything is made to order. Not into beef?  My second favorite dish at Hugo's is the smoked salmon nachos, made with an herbal purepecha avocado puree, sustainably sourced salmon, organic mango relish, and fresh blended mango-habenero yogurt.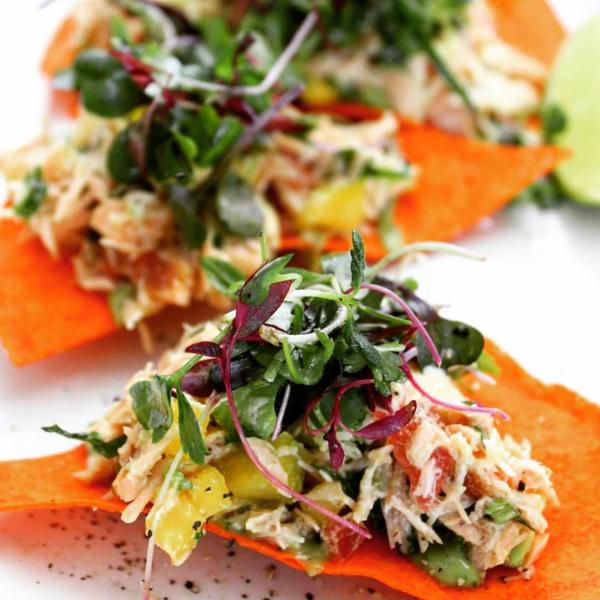 LAW for Luxe
Four Seasons Resort | 4150 N MacArthur Blvd | 972.717.2420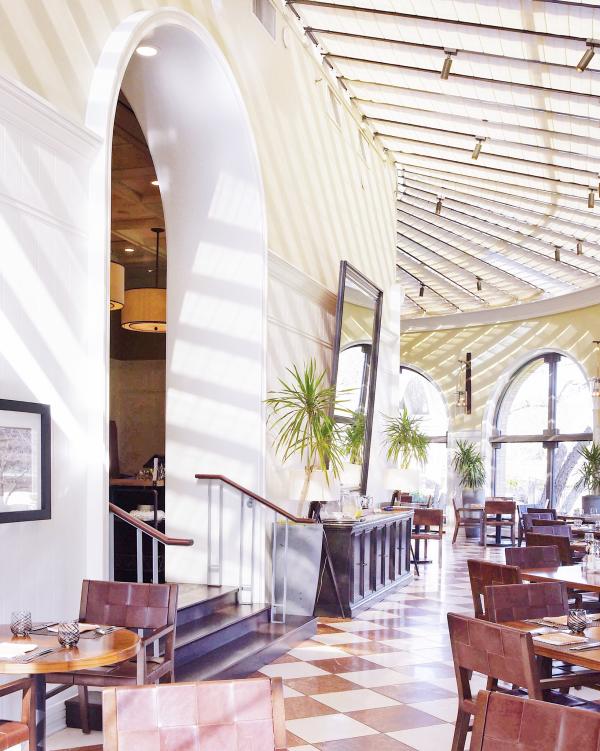 Food and drink have long been an integral part of the allure of the Four Seasons Resort and Club Dallas at Las Colinas. Case in point: The resort has employed a master sommelier – one of only 236 in the world – since 2002. When you book a special occasion at their signature LAW restaurant, you can look forward to an over-the-top culinary experience in a totally unpretentious, yet chic atmosphere. With excellent service and stunning meals crafted by Chef Paolo Gama from the freshest locally sourced ingredients, LAW claims a place as one of Irving's best destinations for fine dining at brunch, lunch, dinner or Sunday supper! 
My splurge-worthy picks:
BRUNCH: Brisket Benedict - Poached Eggs | Chipotle Hollandaise served with French Fries
LUNCH: Chili Lime Seared Tuna -  baby heirloom tomato salad and avocado crema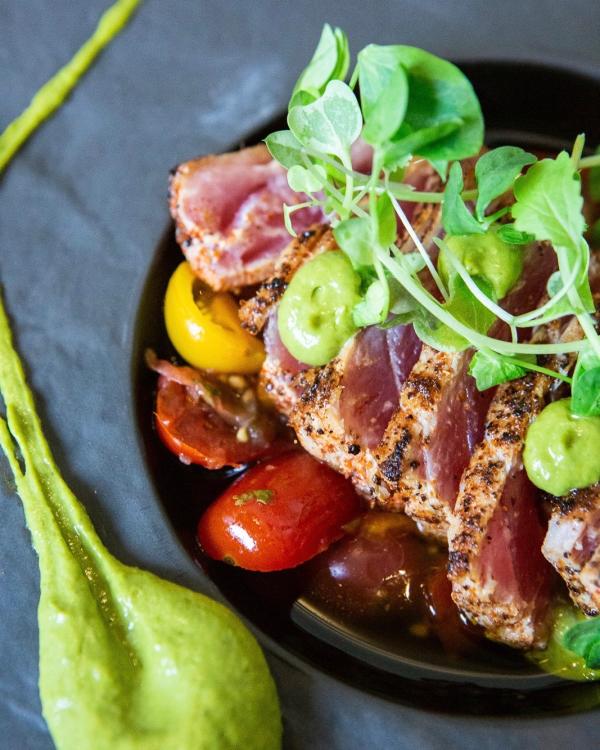 Jennifer Boomer Photography  

DINNER: Bacon Mac & Cheese - This decadent dish needs no explanation. Pair it with any main, because they are all sensational.

SUNDAY SUPPER:  Bring back the tradition of family dinners at LAW's Chicken Fried Sundays - your choice of buttermilk fried or hot fried with two sides.
Allison David Photography
     
Edoko Omakase for the Element of Surprise
1030 W. John Carpenter Fwy | 972.600.8626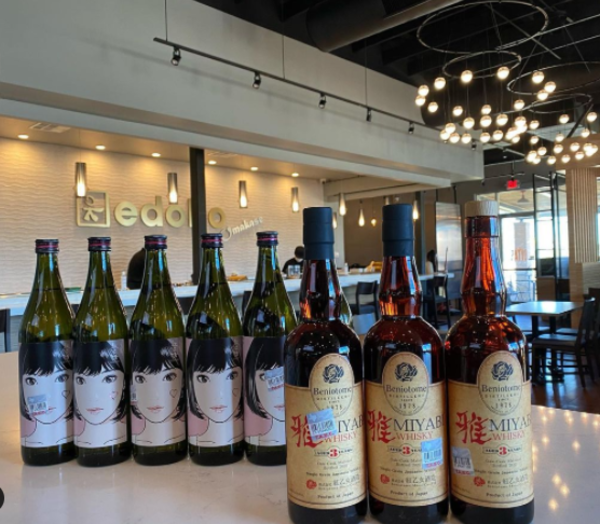 At this beloved Japanese and sushi stunner, the unparalleled ingredients and skill of chef Keunsik Lee make the $100 omakase experience more than worth it. If you're a newbie, authentic omakase is an "I will leave it to you" experience. Diners who order the omakase, or chef's choice menu, allow the chef to showcase various fish and seafood in the way they see it, allowing the culinary art of great sushi to shine.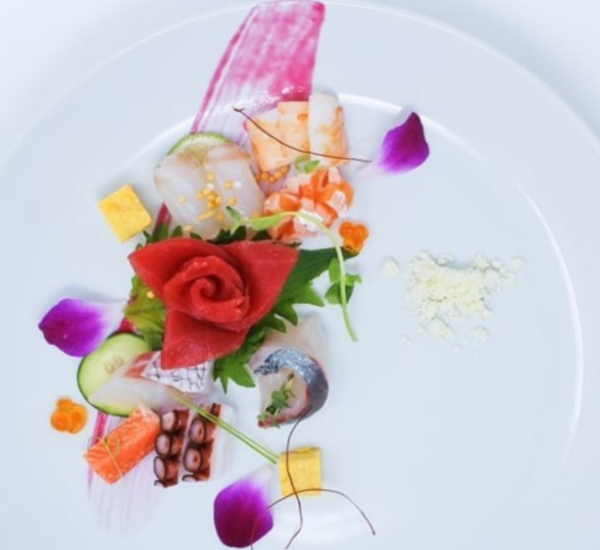 Edoko Omakase's Chef Lee serves his tasting in seven courses that includes, among other delightful dishes, a parade of nigiri and sashimi. His beautifully presented creations will melt in your mouth.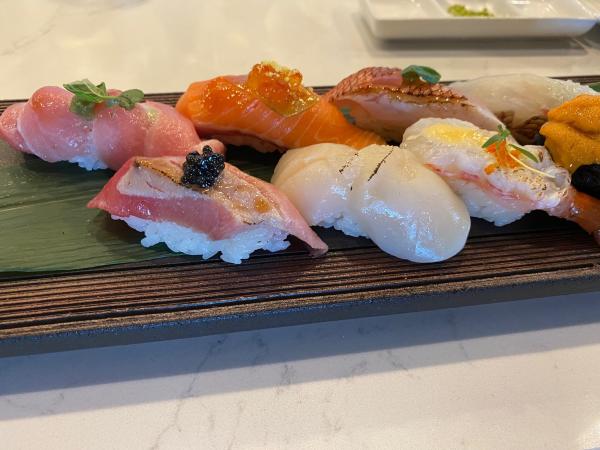 You might want to hint to the Chef that your good friend Lori raved about the toro (fatty tuna) and the spicy tuna roll. Trust me, this is not your average tuna roll. This is the chef's signature tuna roll topped with guacamole, chimichurri and thin-shaved yucca chips.
Pacific Table for a Side of Sunshine
Water Street | 5238 N O'Connor Blvd | 972.957.7620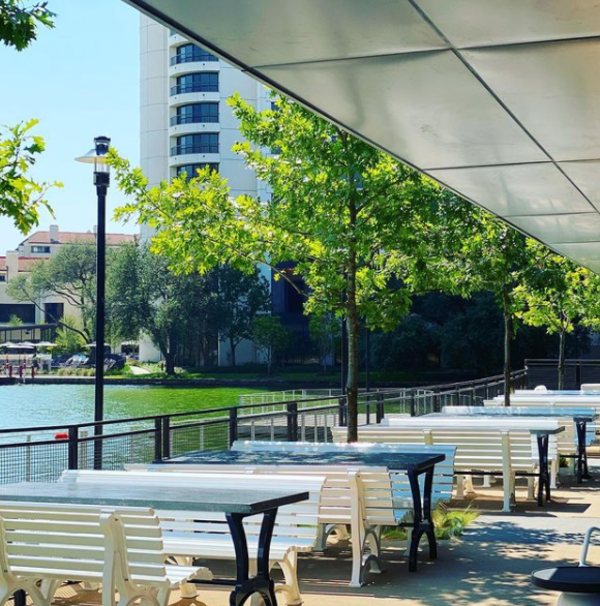 This west coast inspired eatery puts impeccable seafood dishes into a setting that's anything but stuffy. The backdrop of Lake Carolyn bordered by tree-lined sidewalks and a big Texas sky is nearly irresistible. Snag a table on the Pacific Table patio near the firepit for an even better vibe.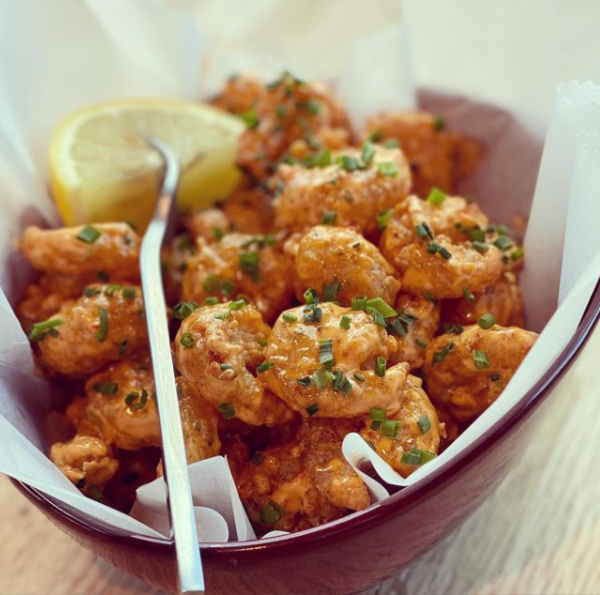 Enjoy your majestic views of Lake Carolyn with indulgent starters - Prince Edward Island mussels (in a shallot white wine sauce with a side of toasted garlic ciabatta bread) and spicy rock shrimp that will rock your world.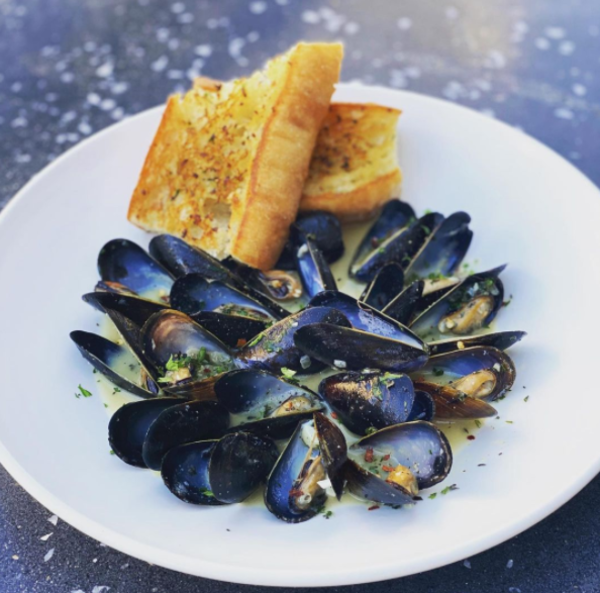 Chef Felipe's entrees that feature seafood inspired by fresh fish from the Pacific Northwest and organic meat sourced from sustainable farms and ranches located right here in Texas are swoon-worthy… but if you go for the Chocolate S'more Pot de Creme post-appetizers, no one will judge.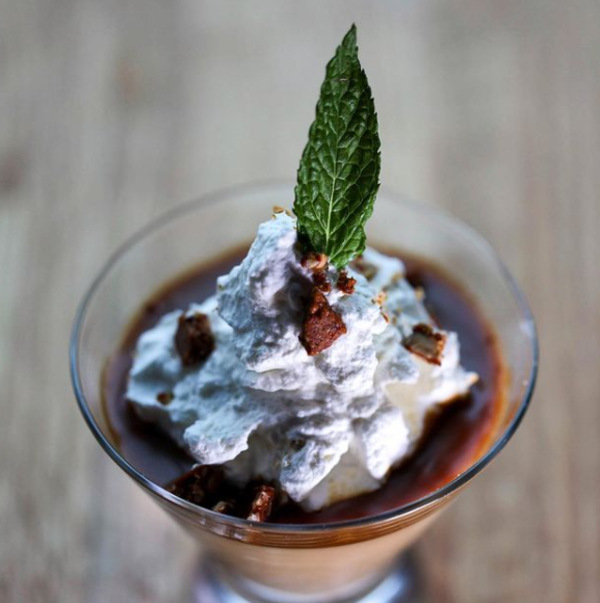 Irving for Dining Around
These favorite eateries elevate your dining experience with surprise, a story, ambiance or attitude. Each serves splurge-worthy dishes that celebrate the ultimate in fresh, locally sourced ingredients, and they all belong on your dining bucket list!