One of the best things about this city is its diverse dining options, with so many international cuisines represented. It's a wonderful thing when you're trying to decide what's for dinner, and you know that a unique ambiance can bring a different culture to life as you dine.
But if it's lunchtime and all you have time for is a sandwich, you can still enjoy some international flavors. The number of options for great sandwiches in Irving is dizzying, and you can find food from just about every region in the U.S. as well as many different countries. Here are seven you'll want to try.
TASTE SOME TORTAS AT EL CHAVO
Google translate will try to tell you the word "torta" means cake, but around here, we know it's means sandwich. It's often a really large sandwich, and the ingredients may be reflective of those found in Mexico, Cuba, El Salvador or a host of other Latin American countries.
Tortas El Chavo 
3301 N Belt Line Road | 469-359-0857

With a cheerful interior and a drive-thru for convenience, Tortas El Chavo has an expansive and fun menu. The focus is, of course, on the tortas. There are multiple traditional, as well as inventive, options. 

Try the Chavo with ham and hot dog, the Mexican with asado (roasted) steak, the Texana with chicken fajita meat or choose a Cuban or Hawaiian style sandwich among several other options. They're all tasty and they're all monster-sized.

 

 
HEAD FOR THE BAYOU WITH A PO BOY FROM PO MELVINS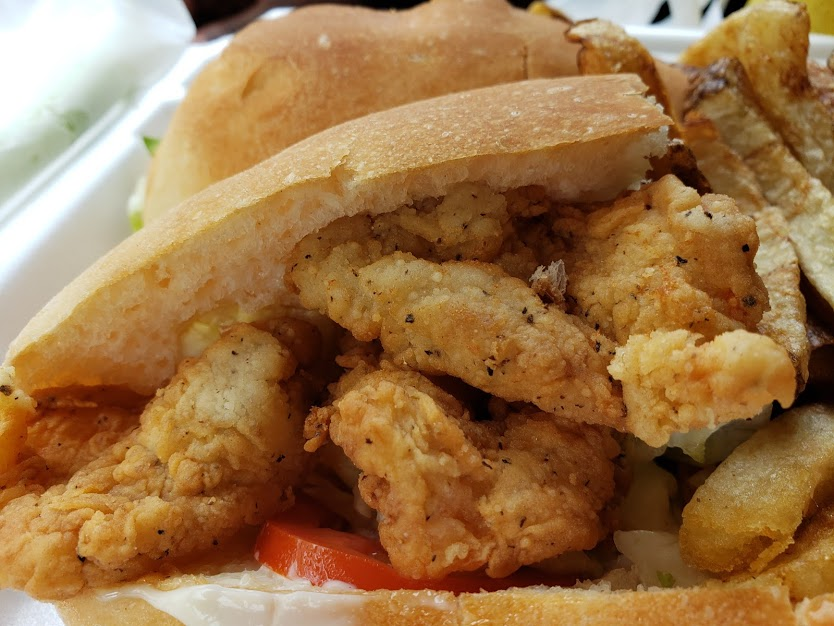 Poor boy (or po' boy) sandwiches originated in New Orleans and are a key part of the food culture there.
Po Melvin's 
4070 N Belt Line Road, #100 | 972-255-3919

A favorite among Irving diners for home cooking and a taste of New Orleans, Po Melvin's cooks up the best po' boy sandwiches. If you love nothing better than a crunchy sandwich, get one with fried shrimp or catfish or chicken fried steak. Other options include roast beef, grilled or blackened chicken, ham or even meatloaf. 

These tasty sammies are served on French bread, and whether you dine in or get one to go, it'll be served with a big pile of French fries. Let the good times roll! 

 

 
GOBBLE UP A GYRO AT GYRO OASIS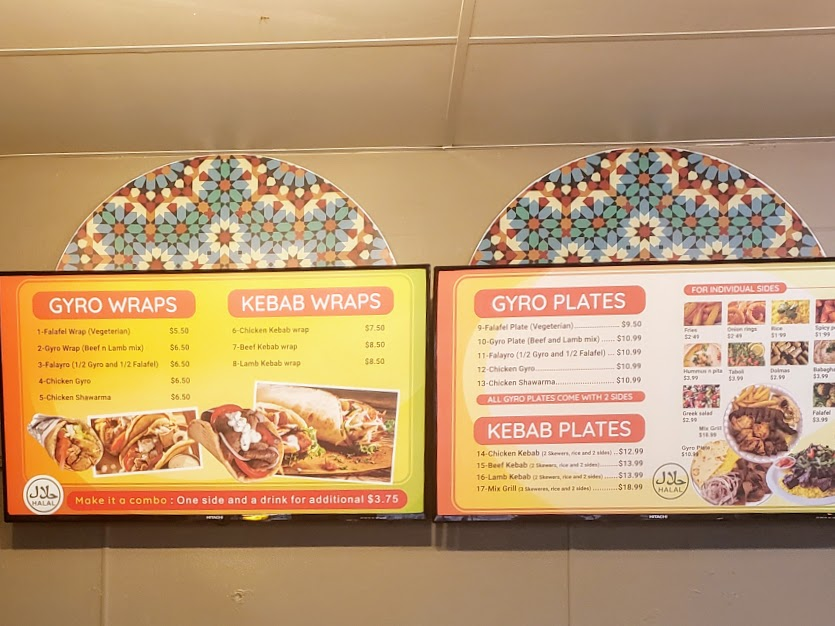 The gyro (pronounced year-o) sandwich originated in Greece. Often served on fluffy pita bread, the meat can be made from lamb, a combination of lamb and beef, or even chicken roasted on a spit. Mediterranean herbs and spices pump up the flavor, and the sandwiches are most often served with yogurt-based tzatziki sauce.
Gyro Oasis
3350 Regent Blvd. | 972-893-1746

One of the joys of healthy eating includes all the fresh vegetables that liven up a meal. They're a source of pride and are right out on display at this small, family-owned restaurant along with all the made-in-house accouterments. 

The gryo meats offered are a lamb/beef combo or chicken. Get your gyro sandwich in a pita, or they'll make it in a bowl with rice or lettuce and as many fresh toppings as you want. You'll find other Mediterranean favorites here, such as hummus, baba ghanouj, tabouli, dolmas, and falafel as well as baklava for dessert.

 

 
GRAB A GRILLED CUBAN SANDWICH AT THE SPIRIT GRILLE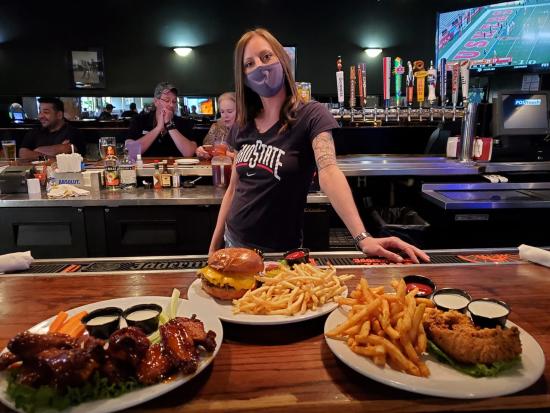 Grilled sandwiches are oh-so all-American, but the combination of roast pork, Swiss cheese and mustard in a typical Cuban sandwich grills up quite nicely too.
The Spirit Grille
4030 N MacArthur Blvd., #112 | 972-717-7575

In keeping with the sports theme, The Spirit Grille calls their sandwiches "Sandwedges," and I love that. I also love that in addition to a selection of burgers, their menu has cold and hot sandwiches of all kinds. 

If you're continuing your map of the world in sandwiches, their Cubano is a great take on the well-known favorite. But there's also everything from a BLT to a cheesesteak, and their chicken choices include grilled or fried, cordon bleu or Buffalo-style. 

 

 
MUNCH ON A MEATBALL SUB FROM JASON'S DELI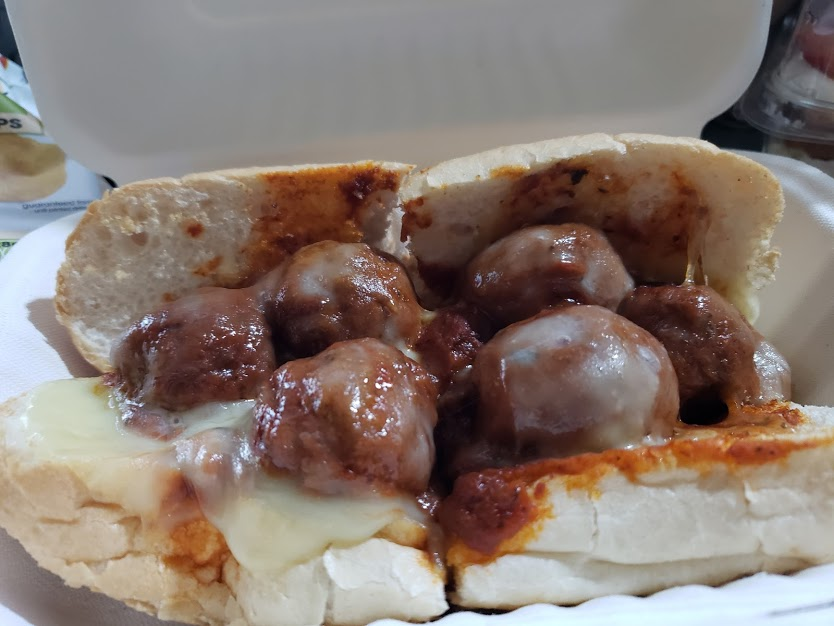 Surprisingly, every pizza place in town doesn't offer a meatball sub. You may have to get your pizza sauce and meatballs and gooey cheese at a sandwich shop, but that's a good thing. 
Jason's Deli
7707 N MacArthur Blvd | 972-432-0555

Jason's Deli offers up all kinds of freshness on the menu, but they are missing a few things - artificial trans fats, high-fructose corn syrup and artificial colors and dyes. This freshness makes all their sandwiches and salads great, whether you're ordering for yourself or the whole office.

You might not expect a great meatball sub from a place that's known for its muffuletta, but the flavor and texture of this piled-high sub are delightful. Of course, there are lots of other sandwich options that cover every region of the U.S., including Southwest wraps, a cold-cut sandwich called the New York Yankee and a California club.

 

 
PICK UP A SMOKED SAMMY FROM BOUTTYME BBQ
St. Louis-style barbecue is about spare ribs and rib tips, which are generally grilled (as opposed to other styles of barbecue that focus on slow-smoked meats.) 
Bouttyme BBQ Food Truck
4002 N Belt Line Road | 469-890-9975

You'll find the Bouttyme bright red truck in front of the Valero gas station most days, and it will definitely put you in the mood for a sandwich. Pulled pork goes as great on a sandwich as it does on a giant baked potato, which you can also get here if you're in the mood. Even a meat plate can be an open-faced sandwich since it's served, as tradition dictates, on a slice of white bread.

Local entrepreneur and chef Keith Stokes brings the heat that makes the meat so, so good. With a rotating menu and a variety of different offerings, you might find brisket, turkey legs or hot links, in addition to pork ribs. Whatever you choose, you're bound to find some tasty barbecue sandwich options. Check Bouttyme's Facebook page or pull in to the Valero the next time you drive by to check out what they're serving.

 

 
SAVOR A "NOT CLOSED ON SUNDAY CHICKEN SANDWICH" AT WNB FACTORY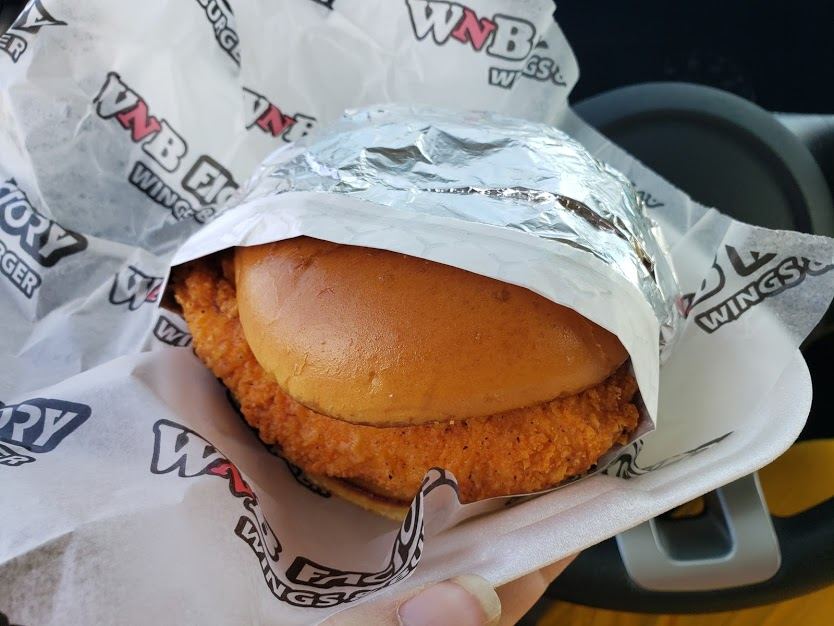 If there's a universal food, it just might be chicken. Put it on some yummy bread and all your sandwich dreams will come true.
WNB Factory
2668 N. Belt Line Road | 972-887-5467

This bright and cheery restaurant doesn't feel at all like a factory, and with its focus on cage-free chicken and certified Angus beef, it feels almost organic. Likewise, wings and burgers (the W, N, and B in the name) are nowhere near all they offer. 

It's true that they have a large selection of craft burgers and alternative meats like turkey or plant-based options. There are even more choices of wing flavors and sauces. But they also have great cheesesteaks and a really great chicken sandwich. WNB Factory wants to be there for you if Sunday cravings hit for a chicken sandwich you can't order on Sunday. Swing by WNB Factory and grab this simple, fresh and tasty sandwich any day of the week. Unless that is, one of their many other options catches your eye.