We don't usually celebrate Valentine's Day, because well…I'm just not into anything cheesy and lovey-dovey like that (ever since I was a teenager, true story!). So when I noticed that Valentine's Day was like two weeks away from last weekend, I thought, hey, why not do a little staycation around my city of Las Colinas and have a little getaway with my little family. Any excuse to have a little getaway, right?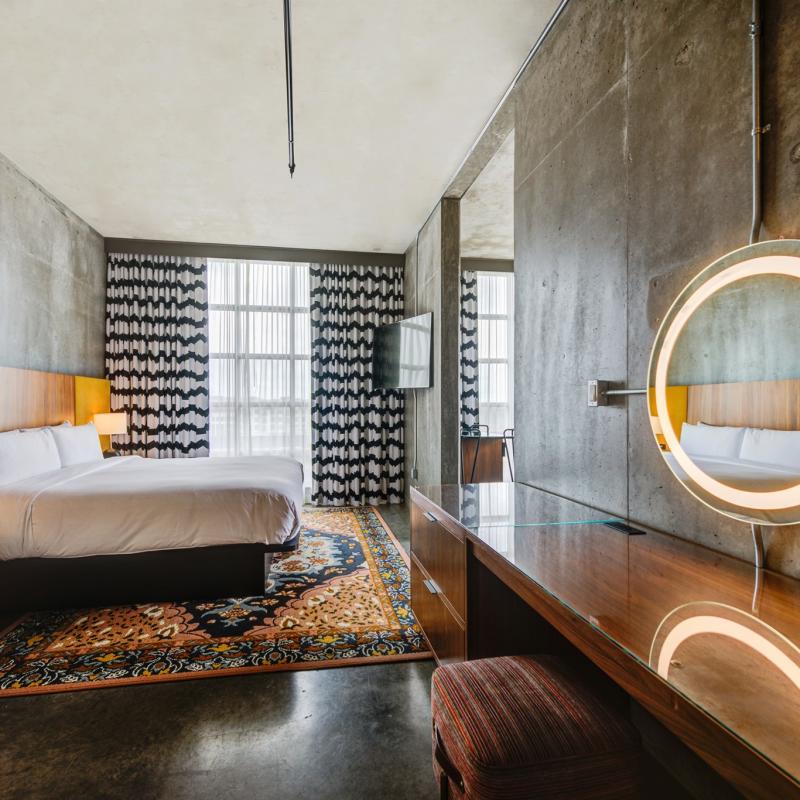 So last weekend we stayed at NYLO Hotel Las Colinas. And we loved it!
I like the modern and spacious loft design, with a touch of industrial decor around the hotel. The room is just the right size for our small family. 
We got everything from waffles, Chinese food, to fresh-cut tulips, turned on the TV and just chilled there. It's nice to not have to clean up and make your bed every once in a while.
Yes, J loves his orange juice. And I love spending a Saturday, not having to worry about events and what-not. I didn't even post anything on my social media that day! I think that's the essence of 'celebrating love' – as most people believe February 14th is all about. I personally like having J with us, because, well…my love is for him too, not just for Mr. Man. And it's just more convenient to have us all together. It's just the three of us anyways. But whatever works for you, kid or no kid, as long as you can have a little 'sabbath' from work and routines and getaway with your loved ones.
We talked, argued a little bit, ate, laughed, and rested. I don't know what they put in our pillows but we slept well that night. Cute coffee mug? I know! I got it from ILY Couture.
The next day, we ate at The Loft at NYLO.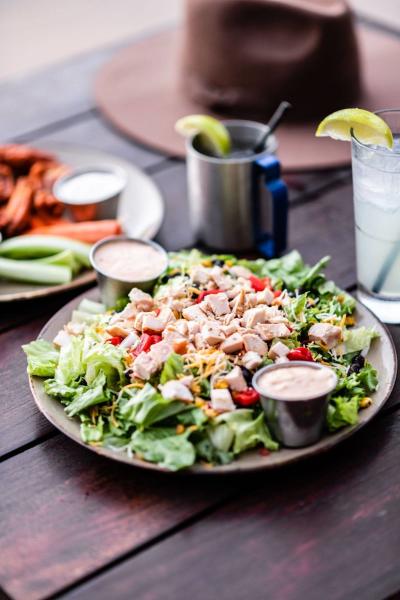 And Mr. Man played pool while Jerome chilled with his youtube videos.
Book Your Stay at the LOVELY Hotel!
If you don't have any plans yet for Valentine's Day weekend, or during the month of LOVE, NYLO is offering a Valentines Day Package the entire month of February with rates starting at $306 per couple, which includes a tasting experience of three splits of champagne and six artisan chocolates, plus a $50 food and beverage credit for you and your honey to enjoy.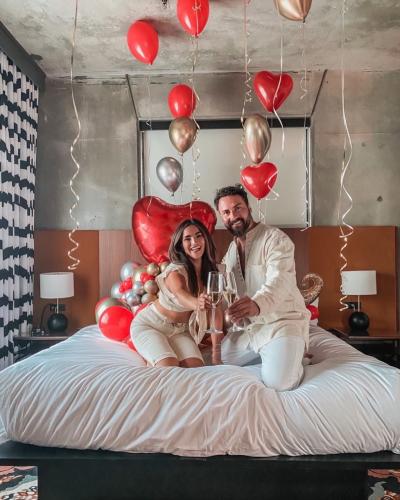 NYLO Las Colinas completed a multi-million dollar renovation in June 2020 and remains aligned with its core of loft-style guestrooms with exposed brick, polished concrete, and industrial windows, the guestrooms gained all new furnishings such as desks, nightstands, platform beds with new Hilton mattresses, expanded closet space, lighting fixtures, stylish drapery, artwork, 49" HDTV's in standard lofts. The workspace features an oversized desk with convenient USB ports. Each guestroom bath offers a large round backlit mirror just above a chic European style white quartz vanity and each shower features floor-to-ceiling white subway tile and continues to offer a towering opaque glass overlooking the bedroom area.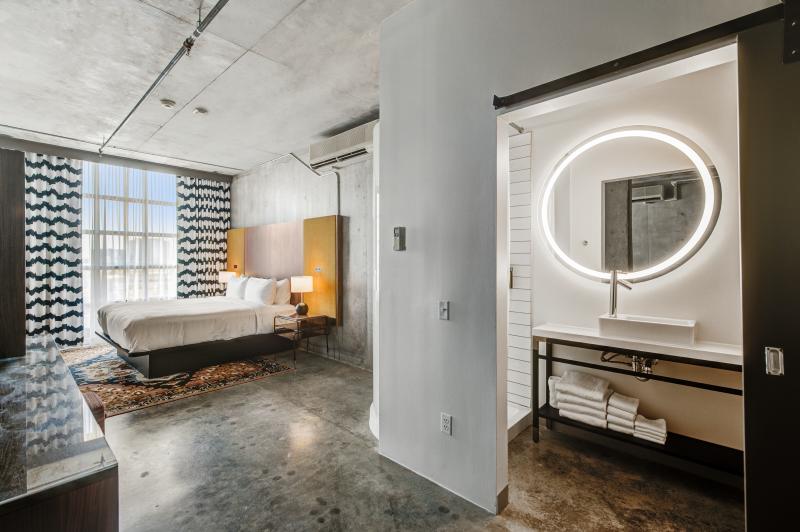 Book your stay now and if you don't know where to go or what to do during your stay around Las Colinas/Irving, check out Visit Irving's blog.
*in-room photos by Beckley.Co // in partnership with NYLO Hotels.