"What should we do for lunch/dinner/happy hour?" We are all too familiar with this incredibly common phrase that often leads to a good deal of frustration and even an occasional friendly disagreement, until now. Kitchen 101 to the rescue -  morning, noon and night. The friendly folks at Kitchen 101 do a little bit of everything, and they do all of it well. Yes! All of it. Breakfast. Coffee. Mid-morning munchies. Lunch. Afternoon snack. Tea time. Grab & Go. Dinner. Drinks. Dessert. Late Night. Part café, part bar, and part restaurant, this new Toyota Music Factory spot works whether you want coffee and a pastry, a cocktail, a healthy snack or one of the best burgers in town.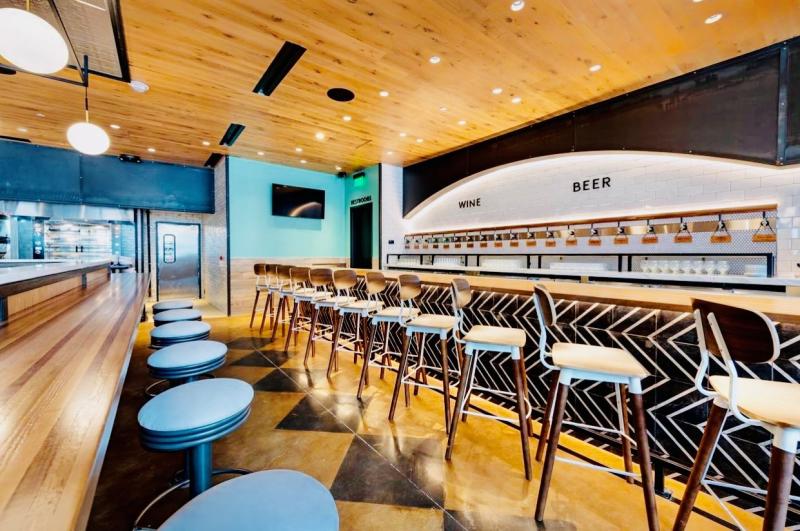 The space is warm and inviting with a whimsy feel - beautiful penny tiles on tap at the bar and a fun black and white checked theme throughout. Kitchen 101 restaurateurs have successfully created an upscale ambiance while maintaining the quick and casual feel of your neighborhood bar, a place for everyone and every occasion … A couple in a booth sharing a Charcuterie board on a first date. The bachelor that lives down the street grabbing a burger. A group of gossip girls sipping fancy pink cocktails. Power players taking care of business during lunch. 
At K101, K-one size fits all! Let's take a look-see, shall we?  
K-Brekky Served 7-11 a.m. Daily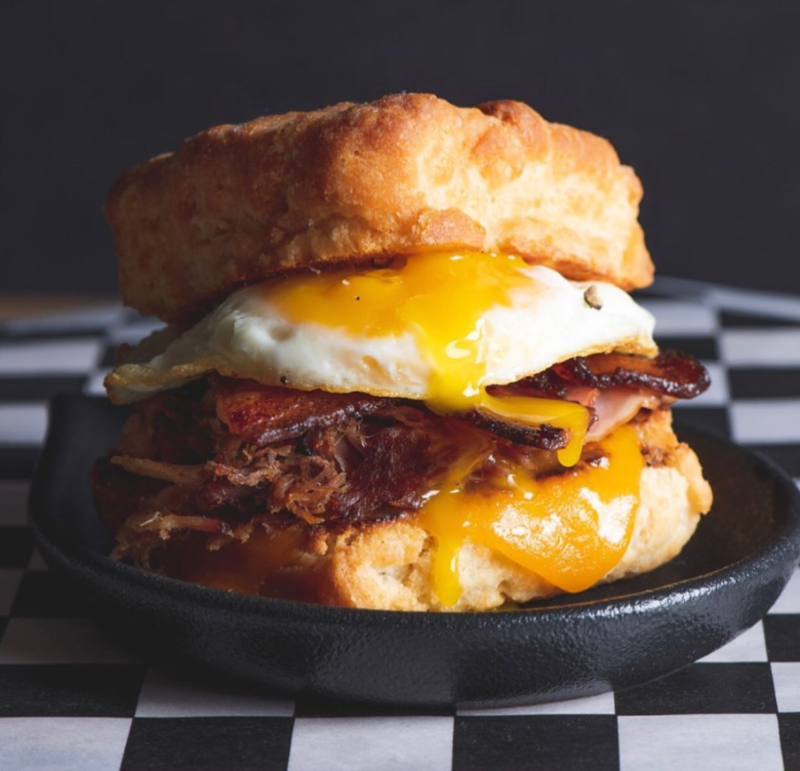 Breakfast of champions starts with the Whole Hog biscuit sandwich. Or you can enjoy a full coffee bar and pastries like ooey gooey sticky buns.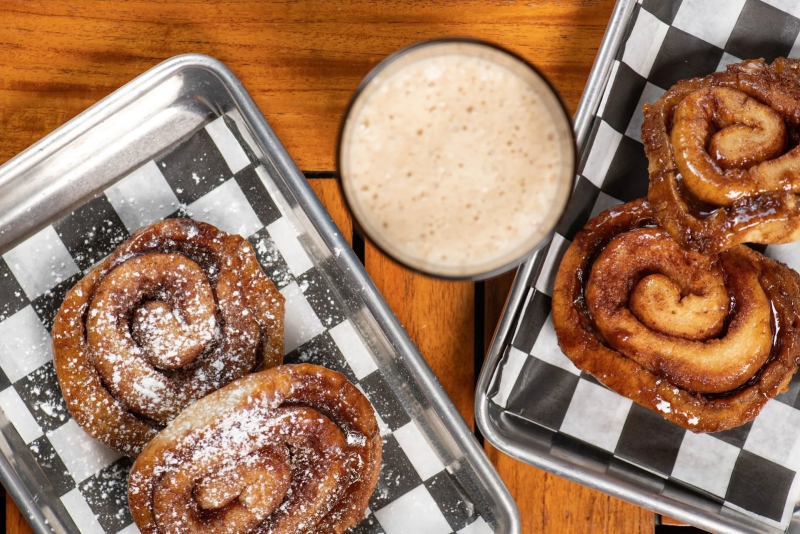 For a lighter start to the day, K101 offers a unique twist on a traditional yogurt parfait by serving homemade granola and Greek yogurt with grilled seasonal fruit.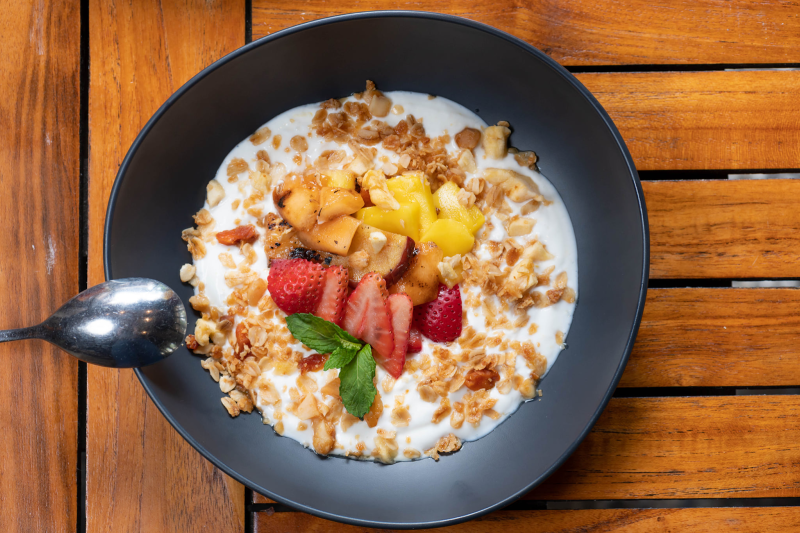 K-Fresh Fast Casual Foods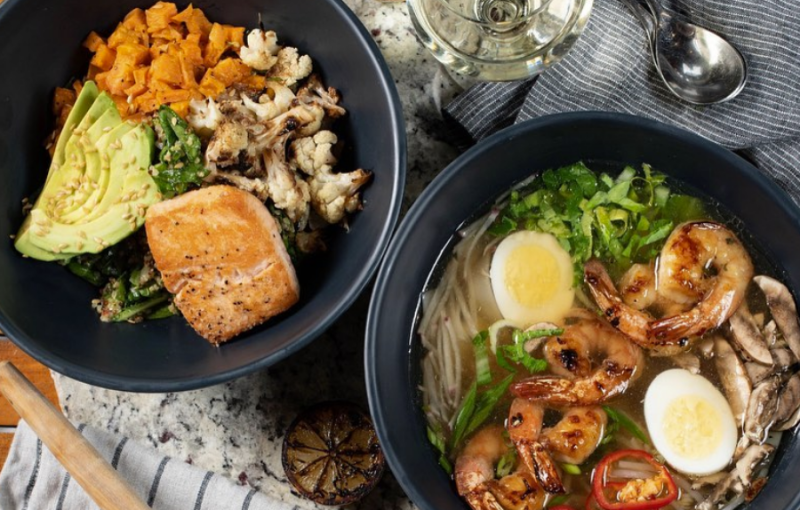 Kitchen 101 will change the way you think about fast casual dining. K-Shareables, K-Handhelds, K-Bowls, K-Pizzas and K-Wood-Fire grilled items, plus K-Sides can make ordering a bit overwhelming. There are just so, so many delicious options like their much-yelped about cheeseburger and fries.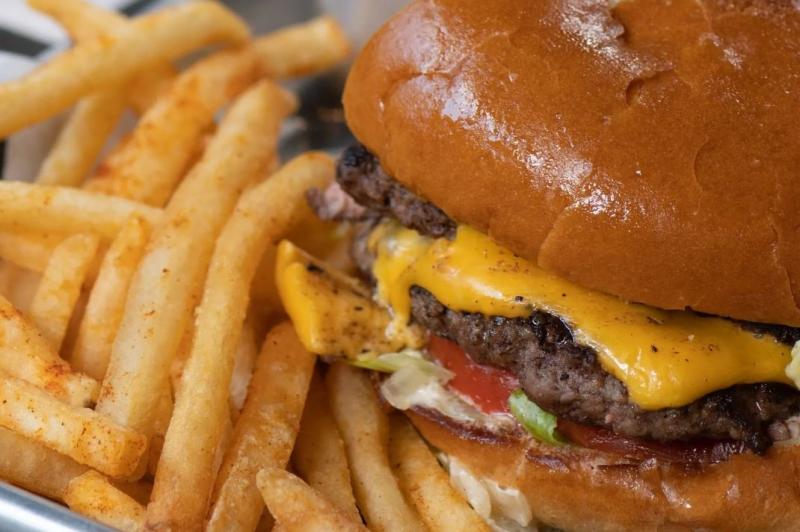 And the cold weather has us excited about K101's comfort food! Similar to pho, the K101 bone broth bowl is served piping hot and chock-full of grilled shrimp, rice noodles, peppers, baby bok choy and fresh veggies. Always served HOT OFF THE GRILL, the proteins and veggie bowls are elevated dishes that will satisfy any appetite! 
Care to share? The wood-fired artichokes with lemon-caper remoulade is a healthy shareable option.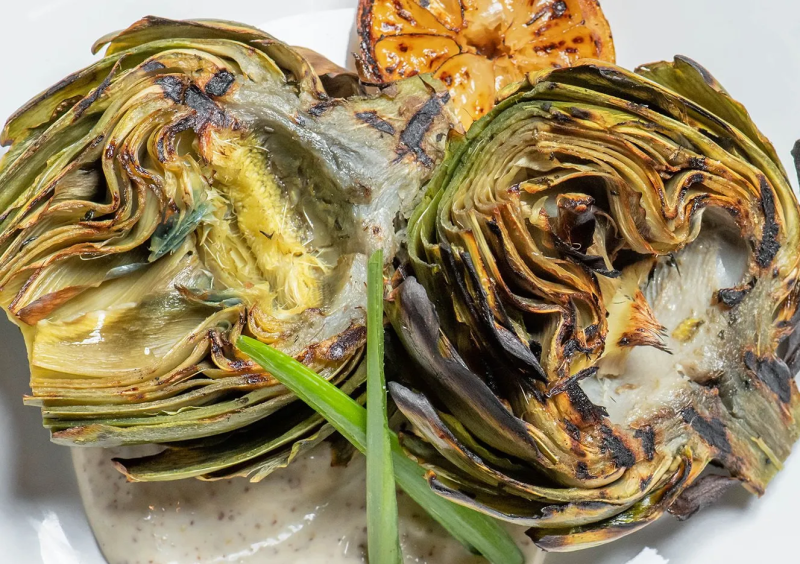 K Rotating Grab & Go
On the go? Check out the chef's display case with party dips, daily dinner for two, or sides, made fresh daily to take, heat and eat. 
Healthy afternoon snack?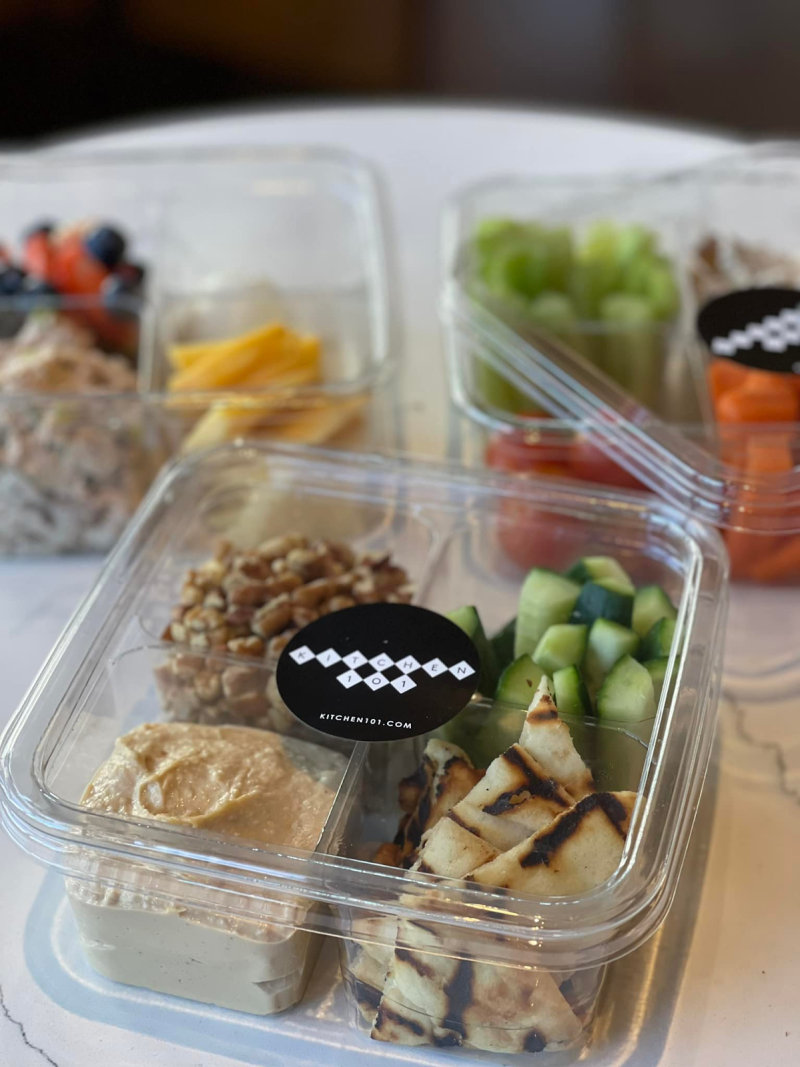 I highly recommend pairing your lunch or snack with the delicious green and black teas that include both an herbal anti-inflammatory and herbal stress relief option. 
Bar 101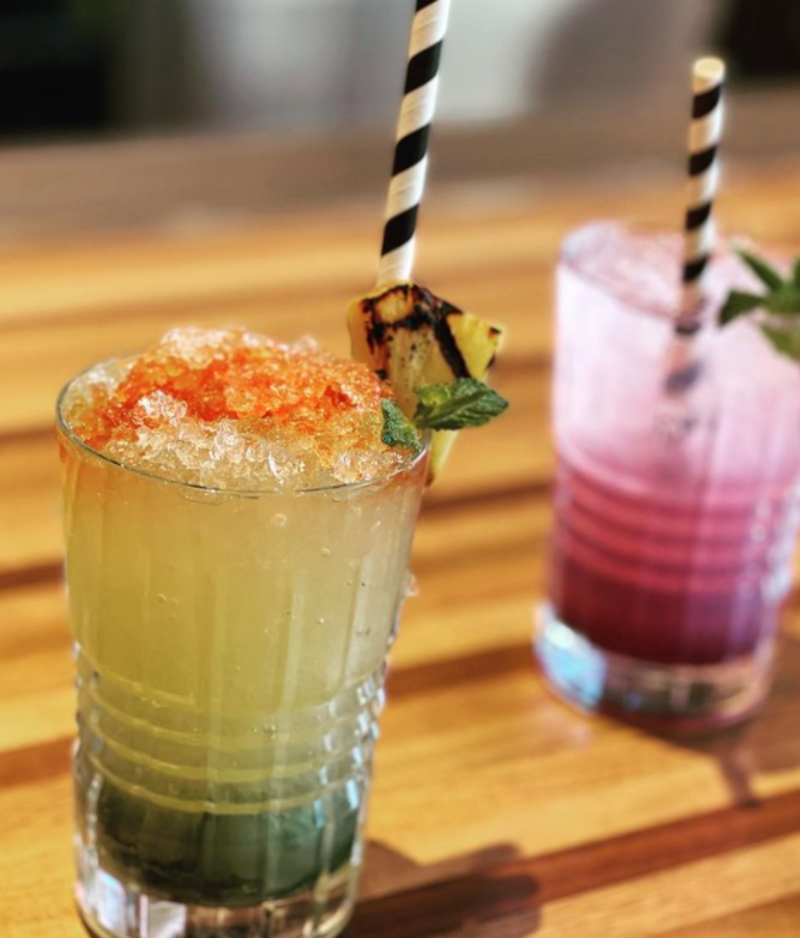 When happy hour beckons, they've got beer and wine on tap, plus a creative selection of K101 craft cocktails. In need of a "Mood Changer?" Icy gin, sour pineapple juice, butterfly tea syrup, tonic water and grilled pineapple with a whimsical straw should do the trick! 
Late Night 101

Food, drinks and music collide at K101 thanks to its convenient location just next to the Live Nation Pavilion amphitheater. This late night hot spot will be your go-to for post Pavilion munchies. It's also a direct shot from the Texas Lottery Plaza and perfect for hangry plaza-party-goers! Loaded tots, please! Take note, however, that late night K-hours may vary based on concert schedules. 
Last But Not Least … K-Kids and K-Desserts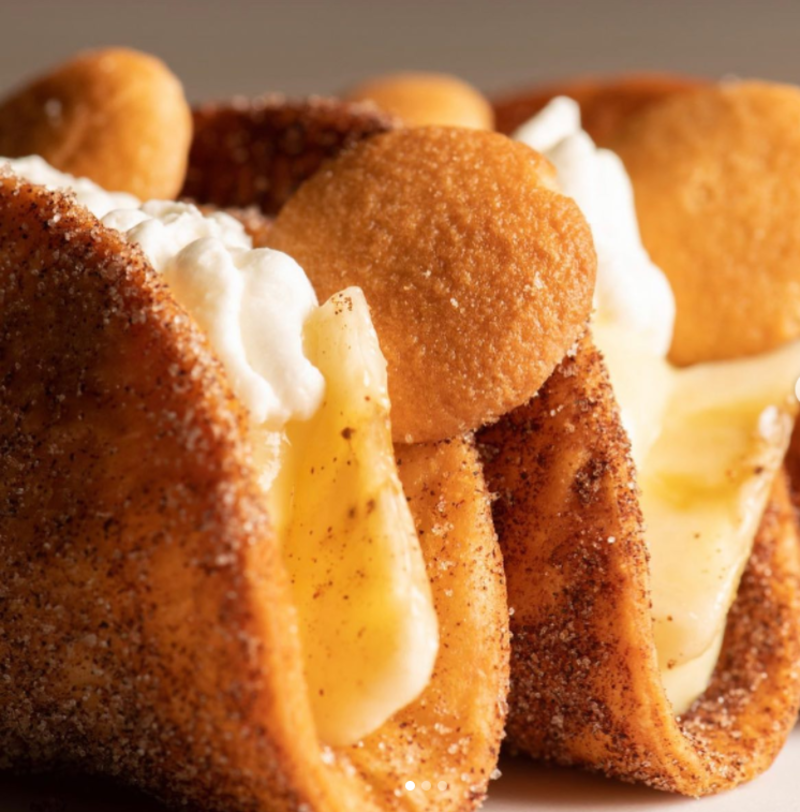 Let's not forget the little K-ones. The K-Kids menu offers traditional kiddo favorites like mac and cheese and quesadillas. And for dessert – my apologies to The Ranch at Las Colinas and their amazing seasonal stuffed fried pies – but there's a new fried dessert in town in the form of a taco … a banana pudding sugar taco that is. Yes, you read that right. It's a cinnamon sugar shell filled with fluffy homemade pudding, whipped cream and Nilla Wafers. Sweet endings!