First Things First: Pho-netics 
Fee Fi Pho Fuh? foe? FO? Faux? Fu-uuuuuhh? PhuUUH? Puhleez! There is much debate about how to say the name of the noodle soup that has practically become synonymous with Vietnamese cuisine the world over. Some people are adamant that the "o" is long, while others contend the soup should be pronounced as "fa" as in fa-la-la. It is important for pho lovers and newbies alike to know that this is not debatable. Pho is pronounced "fuh," period. So next time you find yourself in a Vietnamese restaurant — and likely ordering a steaming bowl of the stuff, you now know how to pronounce it, pho sho [fuh-show].
Now You Know How To Say It, but Do You Know What (the) Pho (It) Is?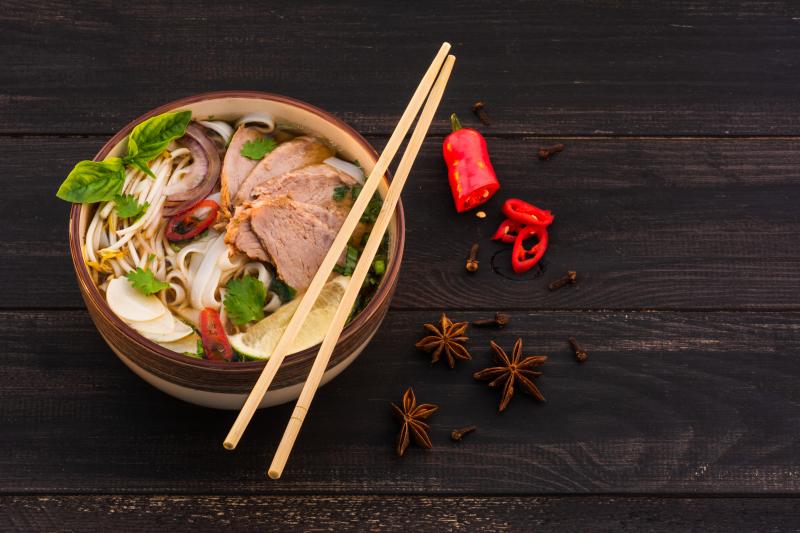 Pho aficionados already know that simply put, pho is the Vietnamese equivalent to "noodle soup for the soul," but it's far from simple. And some pho lovers may not know why they heart the stuff so much. Let me explain the allure. First, you can't mistake pho's aroma. One little whiff and you'll know it's pho. This steamy bowl of deliciousness is a savory broth of complex flavors. What makes pho broth distinct from other noodle soups are the spices. Cinnamon, star anise, cloves, and fennel are most commonly used and always in whole form. Cardamom and coriander can be used in small doses. This magical broth is ladled over a mountain of slippery flat rice noodles and your choice of tender meat. The bonus is the garnish of fresh bean sprouts, chilis, and aromatic herbs like cilantro and basil.  
Will You Be the Siracha to My Hoisin Sauce?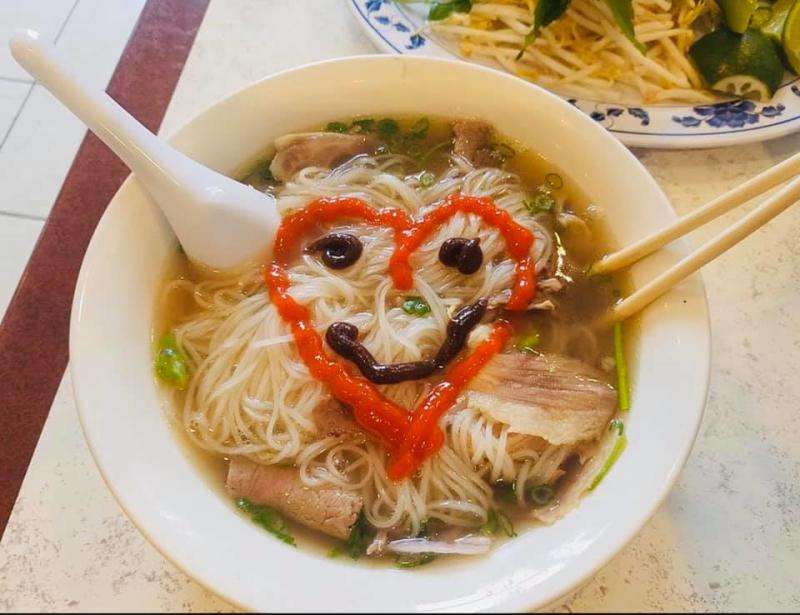 The answer is no, no, no - not until you taste the broth! A squirt of lime and varying quantities of hot chili paste and hoisin sauce "can" be added if desired. However, pho and sauce do not go together like ketchup and fries or Arby's and horsey sauce. Sip and savor the broth, and if you prefer something a little more sweet and spicy, you may then add hoisin sauce and sriracha - and squeeze a small dollop of each into a separate small plate to dip your meat in. 
Just Pho Pun
Pho originated in the early 20th century in northern Vietnam. Since then the dish has produced a rich history of hilarious pho-pas and eye-roll worthy pun-nies. Pho real!  Have you noticed yet? Good pho you!  And, please pho-give me… tee hee. Some pho eateries have capitalized on punny pho names like PHOever Yum, but what's in a name? Our fav spots in Irving are popular based on their un-pho-gettable intoxicatingly aromatic broth and slurp-worthy rice noodles. 
Pho Pho Breakfast, Pho Real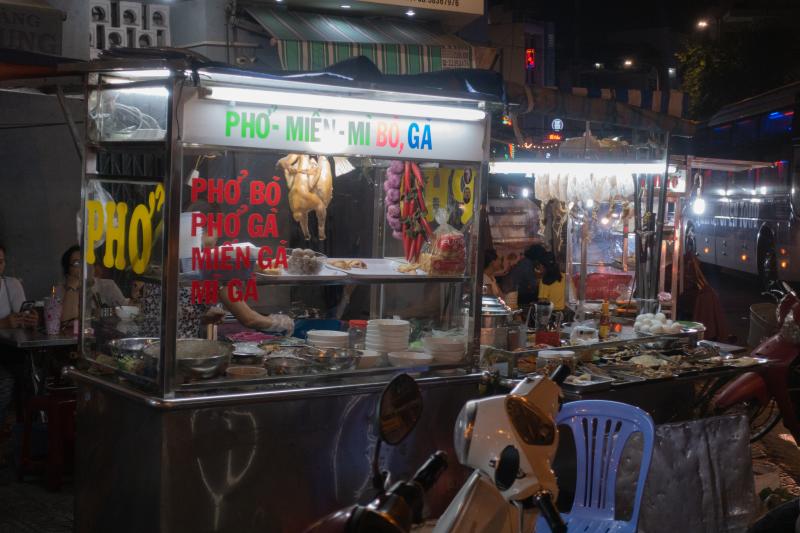 The most famous dish of Vietnam is also this Southeast Asian nation's preferred breakfast, a staple of the early-rising Vietnamese population. It's the common way to start your day - not oatmeal, toast, bacon and eggs, pancakes or waffles. In the states, however, we can enjoy a bowl twenty-pho-seven, but more often for lunch or dinner. 
Oh, the Places You Will Pho! 
Pho Legacy Vietnamese Noodle & Grill 
3109 N Belt Line Rd | 972.871.9555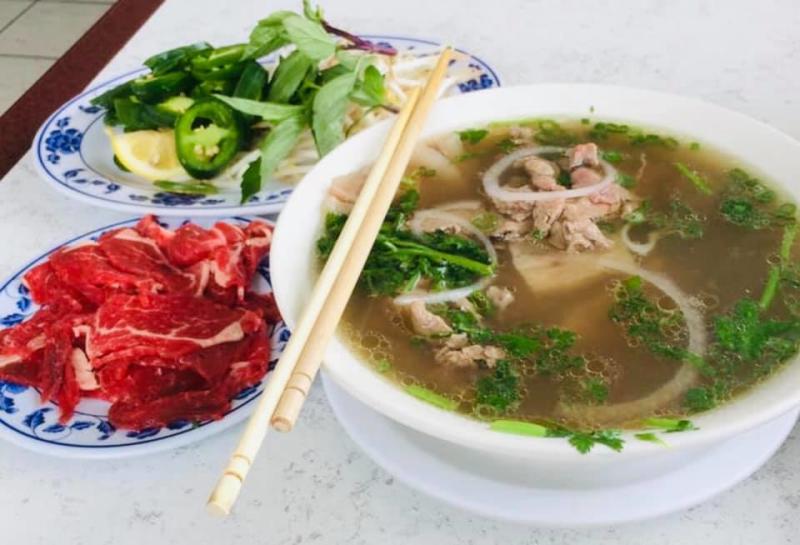 Irving pho-natics flock to Pho Legacy for the famous fragrant soup, layered with your choice of filet mignon, rare beef, brisket, flank, tendon, tripe, or any 40+ combinations of the above. Pho even more fun you can order the filet mignon raw and let it cook in the steaming broth at the table. There are also three chicken noodle soup varieties and more than 100 Vietnamese dishes total. Expect a casual setting and a classic presentation of the signature soup. Bonus, this fav spot opens at 10 a.m. so you can breakfast in authentic Vietnamese fashion.
Pho Empire
3591 N Belt Line Rd | 972.594.7259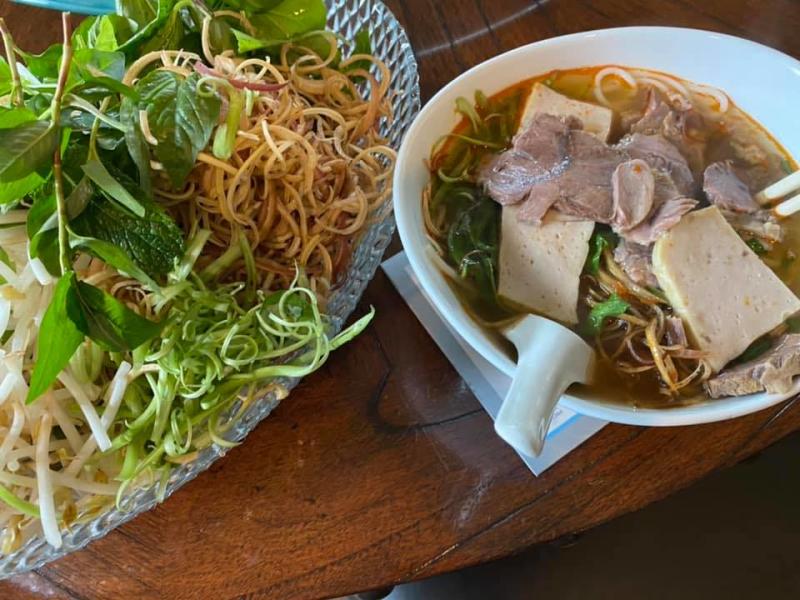 From the modern casual décor to the dynamic atmosphere, there's a lot to like about Pho Empire, but most come seeking out the steaming bowls of pho goodness. Meat lovers can select rare beef eye-of-round, beef flank, brisket, crunchy beef fat, soft tendon, bible tripe, and meatballs. For the triple whammy of warm and hearty chicken noodle soup, try the Combo Chicken Pho Empire with shredded chicken breast, thigh, and quail eggs with veggies. Other less-meaty options include shrimp, seafood, tofu or just veggies. Facebook followers rate this Vietnamese gem 5 out of 5 stars, so it's a must-try! 
I Luv Pho
8350 N MacArthur Blvd | 972.402.9799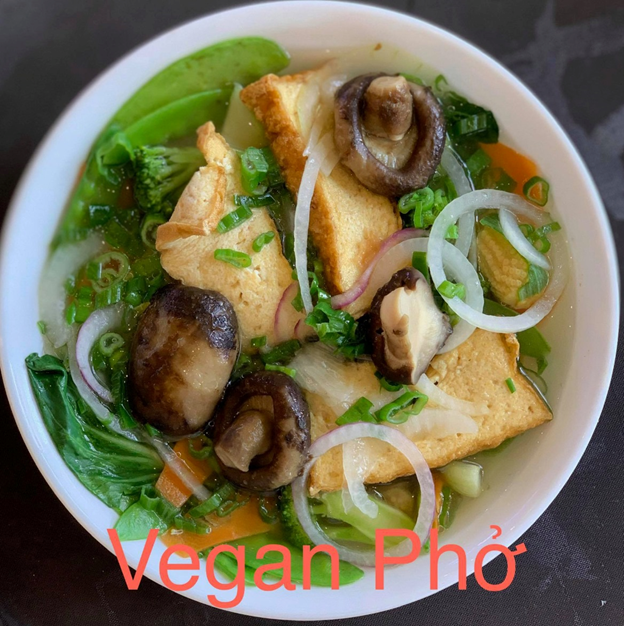 What's not to luv at I Luv Pho? The rich essence of the savory beef broth at I Luv Pho is worth the hype. And while Pho Tái (Beef Filet Mignon) gets top billing, the Vegan Pho is stealing hearts too. Other meatless Vietnamese dishes include Bánh Mì Tofu (Tofu Sandwich) and five additional vegetarian rice and noodle dishes. Come hungry for the generous portions at I Luv Pho where a comforting bowl of noodles is beyond big and of course, beyond pho-bulous!
Now you know! Friends pho-ever?