I am not a regular practicing yogi, but there are definitely things that I like about yoga - take, for example, the pants! Yoga pants are practical fashion for everyday wear, perfect for running errands, walking the dog and zooming from your home office. I also find that yoga helps me calm down from the agonizing stress of trying to get to yoga class on time and that I really enjoy the feeling of being heavily meditated after I've spent 45 minutes twisting into challenging poses and trying not to tumble over or giggle. And God knows I could do with more om and bit less nom. 
And the truth is, I can get into yoga when I get over myself. Most yogis find that yoga provides a retreat from their chaotic and busy lives. 
Yoga Does a Mind & Body Good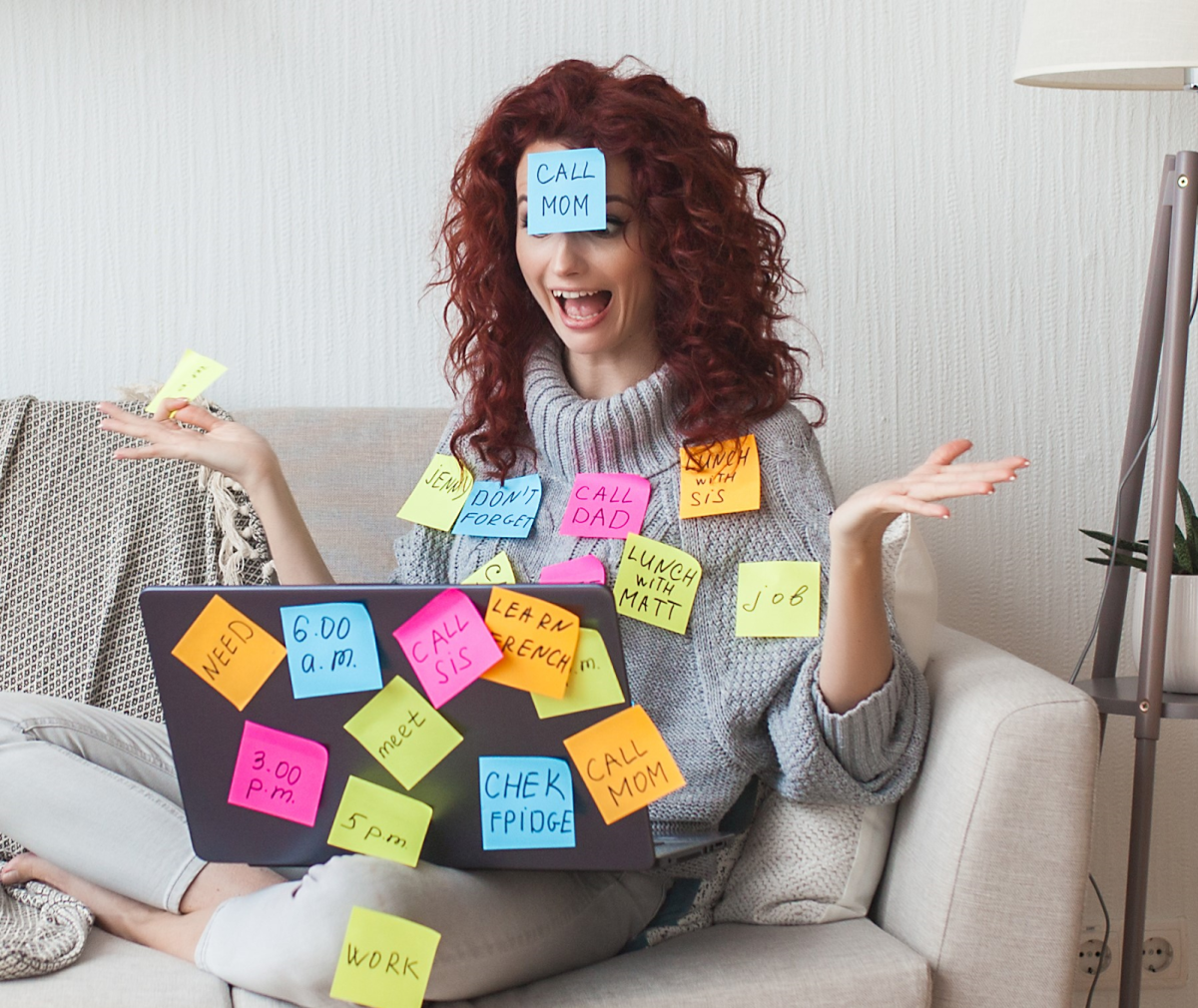 The health benefits of yoga have been known to humankind for thousands of years. It improves strength, flexibility, balance and posture, builds muscle tone, helps you manage stress, learn to focus, sleep better and smile more!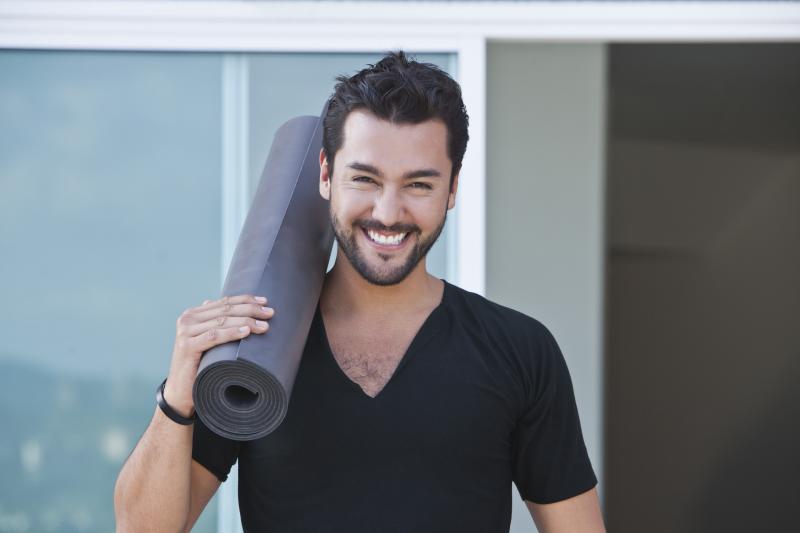 It also promotes a culture of healthful living and a community of like-minded people who value balance and mindfulness. Why wouldn't you get your yoga on, right?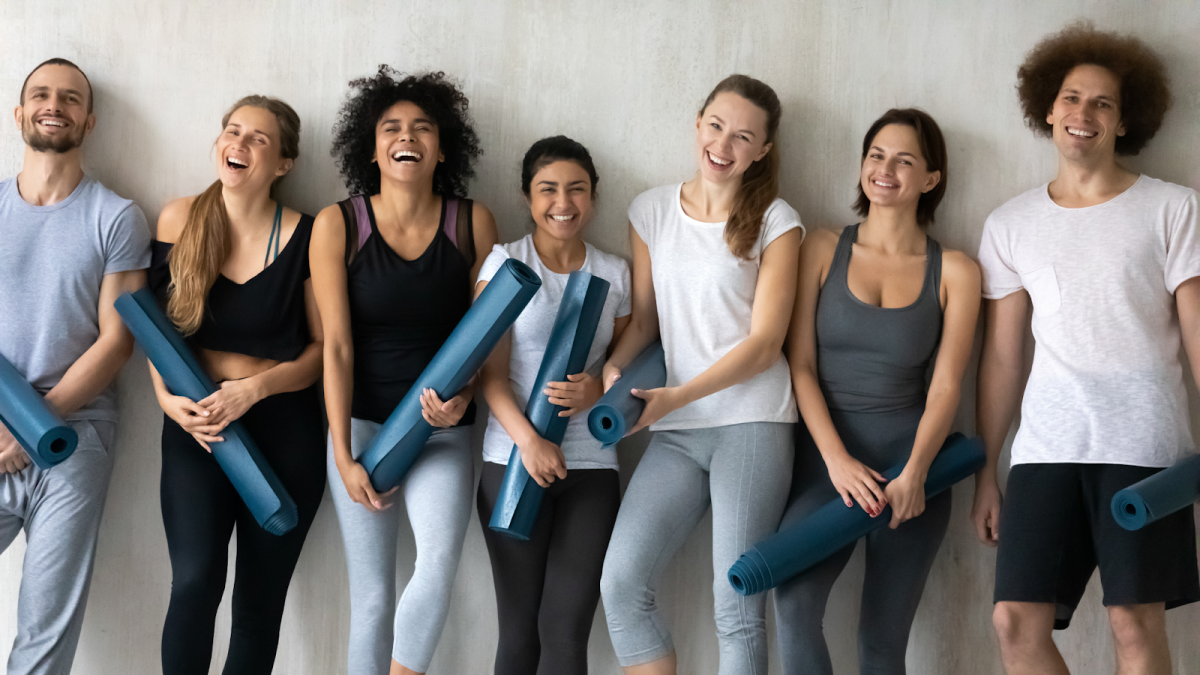 If you're new to all the poses and spiritual Zen, the practice can feel intimidating, but trust me, it's a welcoming community, no one will judge if you don't know your asana from your elbow, and you will certainly never be asked to do a bird of paradise in a job interview. Whether you're a lifelong practitioner or a newbie, Irving has unique yogi-approved places and summer events where you can stretch, strengthen, and practice sun salutations all summer long.
Studio Salutations for Your 365-day Journey Around the Sun 
Some Like it Hot at SunstoneFit 
Las Colinas Village | 975 W. John Carpenter Fwy | 214.764.2119 
Open daily | Varied hours | 365 days per year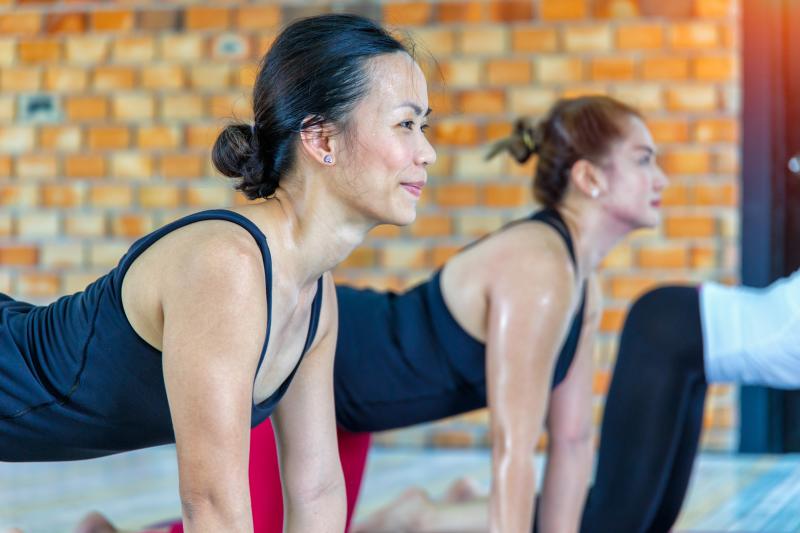 At SunstoneFit you can pack your Zen, tone, and cardio all in one sweaty little 60-minute package. They offer a level and a discipline for everyone, guided by knowledgeable and friendly staffers. There are three categories of yoga at SunstoneFit. 1) Hot Yoga, Hot Yoga Lite, and Yoga Calm are slower pace and fall into what is called Hatha yoga. 2) Hot Flow, Flow Yoga, Pure Flow and Power Flow are often faster paced and have a flow or what is called Vinyasa yoga. 3) Yoga Core is unique to Sunstone and focuses on resistance stretching. 
Go with the Flow at Yoga Six
Las Colinas Plaza | 4000 N MacArthur Blvd | 972.845.5448
Open daily | Varied hours | 365 days per year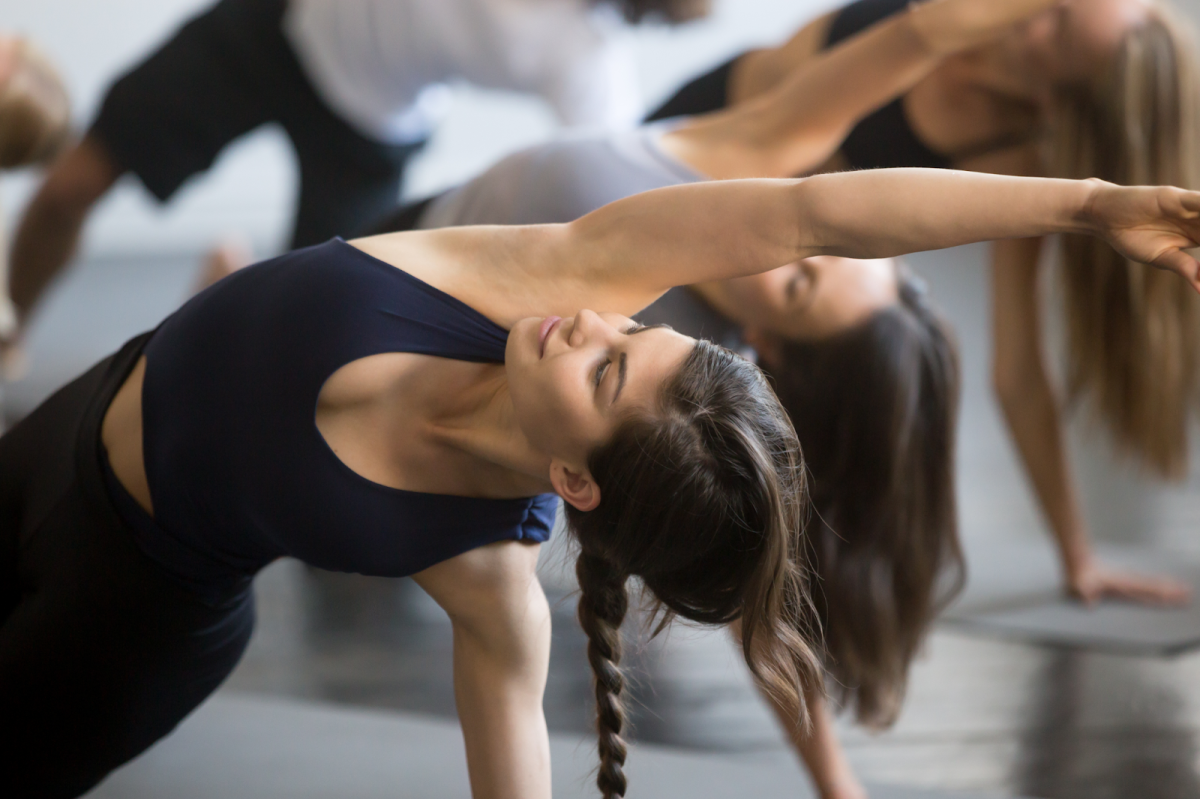 If you prefer in-studio, you can get your Yoga Six on at one of six different class types from hot and powerful to slow and mindful at the Las Colinas studio. Options include beginner classes for the new yogi, and the unique Y6 Sculpt & Flow includes weight training for a total body workout plus a killer yoga vibe. Stop, drop and roll out your mat for a fun playlist and loud, high-energy music throughout.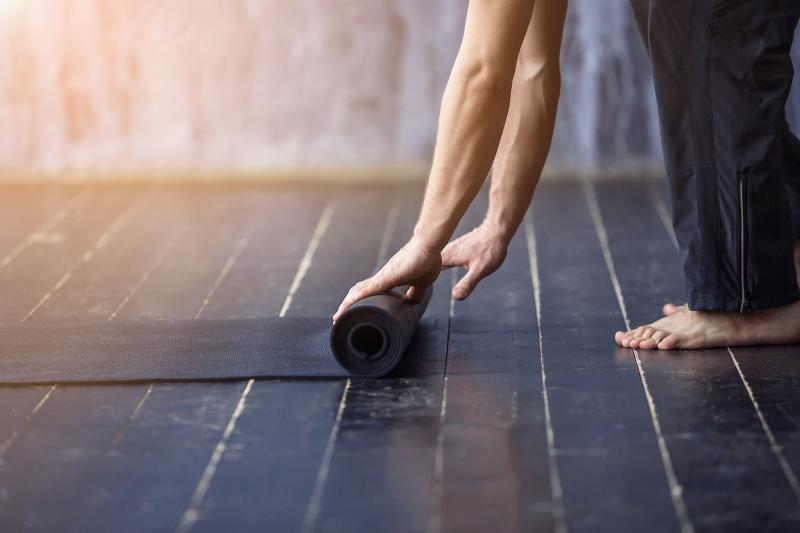 Sunny Salutations 
Take your yoga practice outdoors to breathe in some fresh air, dose up on the healing effects of sunshine, and find peace, tranquility and calm.
Poses on the Plaza
Toyota Music Factory | Texas Lottery Plaza | 316 West Las Colinas Blvd
Weekly on Saturdays, 9 a.m. - 10 a.m.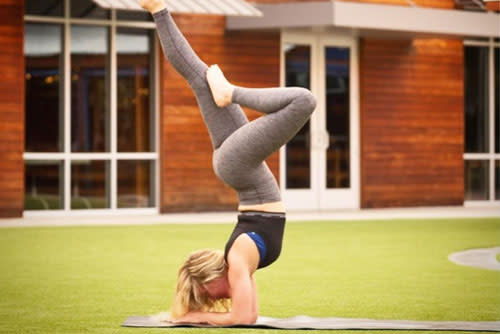 Yogis gather every Saturday in the outdoor green space at Texas Lottery® Plaza with Instructor Sashi Wilson for Vinyasa flow. This style of yoga is energetic, synchronizing breath with movements. These morning sun salutations are free and open to all ages.
Namaste on the Water
SUP Shack | 113 Las Colinas Blvd | 972.567.7871  
Seasonal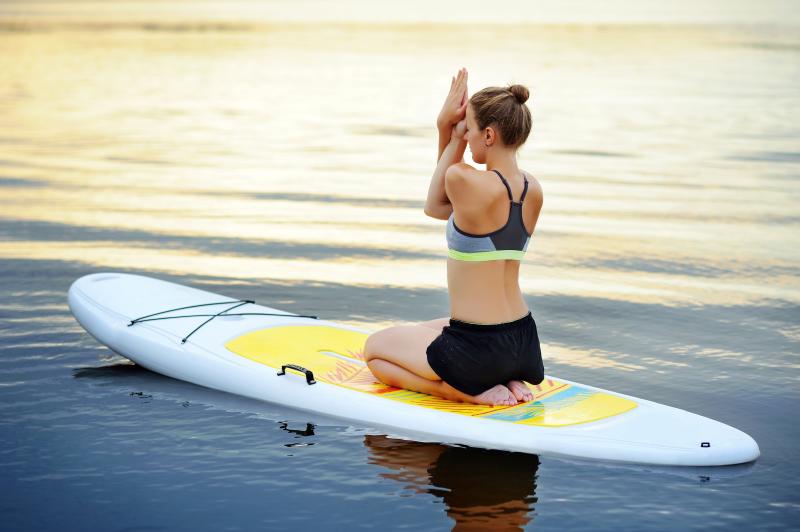 Yoga on a paddleboard surrounded by the beauty of nature in a perfect sunrise lake setting?  'Nough said.  Get on board at the SUP Shack. Their SUP yoga classes cater to all levels, from those with little prior yoga or SUP experience to serious practitioners of both. Hmmm. I guess that depends on your spirit of adventure, but If you're like me, the girl trying not to fall out of tree pose, you might save this practice for a little later in your yoga career. If you're a serious poser, hit up the SUP Shack. You can dip your toe in with a single 60-minute class for $30 or jump right in with a package. Call to book!
Find the Yin to Your Yang at This One-Day Event
Giddyup with Goat Yoga
Toyota Music Factory| Texas Lottery Plaza | 316 West Las Colinas Blvd
July 18, 2021, 9 a.m.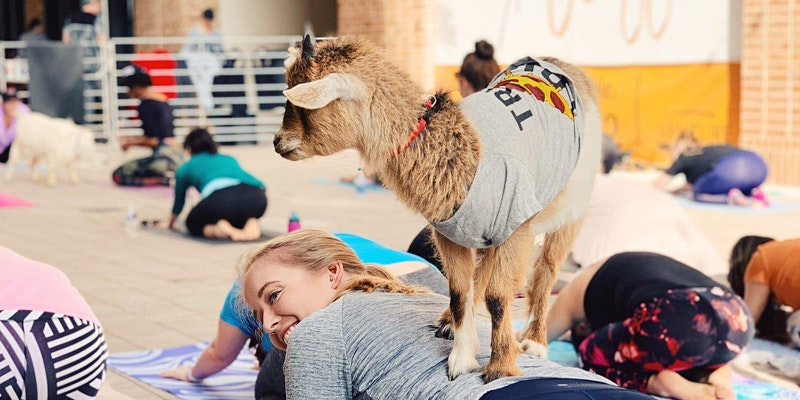 If you like your yoga with a happy distraction, then you might want to give goat yoga a go. Yoga goats are baby goats (kids), because really, who wants a 30-pound  hooved animal climbing on them or butting heads with them during a plank? Anyway, these kids have become so popular that the June class back at the ranch called the Toyota Music Factory has sold out, but you can still register for the July 18th playdate. The tribe will be as excited to see you, as you will be to yoga with them, so don't let 'em get your goat when they nudge, scratch, nibble, jump and step on you. Oh, and of course, they are NOT potty-trained animals. You've been warned. 
NamaStay & Play
Soar to New Heights when you Stay at the Four Seasons
Four Seasons Resort at Las Colinas | 4150 North MacArthur Boulevard | 972.717.0700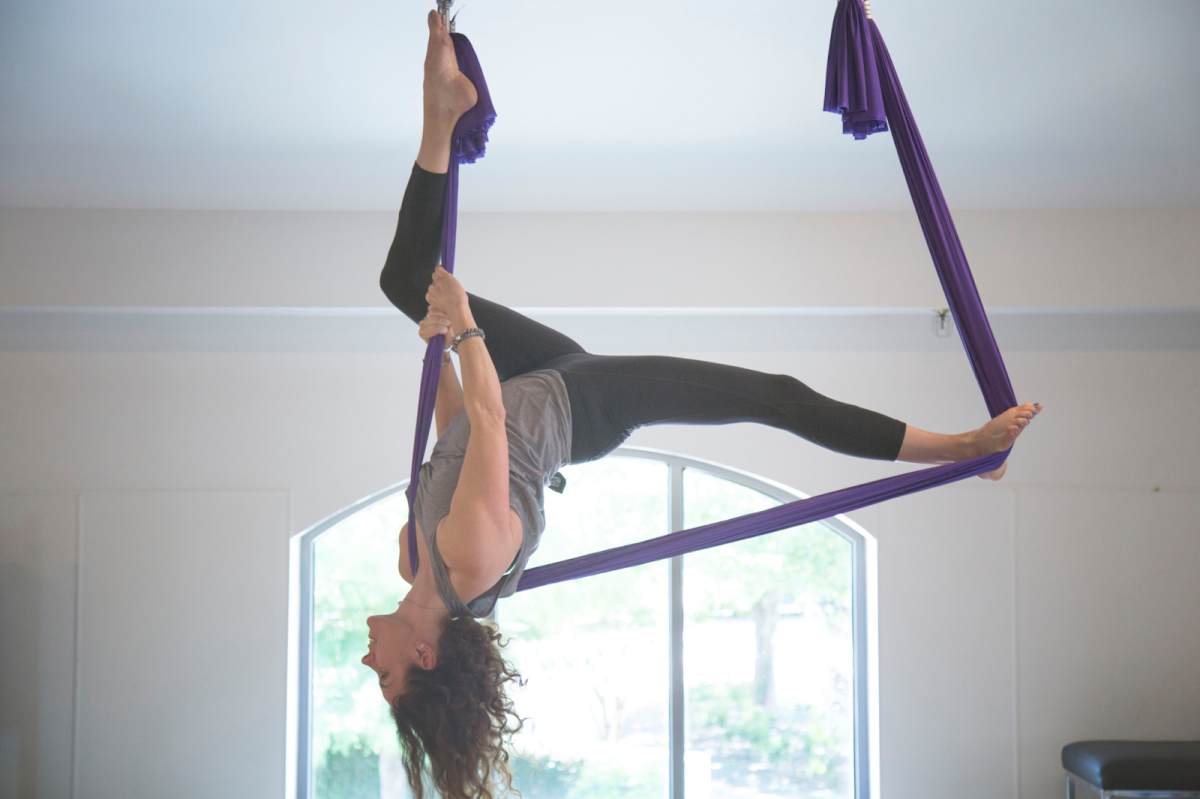 Flip, swing and fly through space at an AntiGravity Aerial Yoga class; defying both Newton's gravity and gravity of the mind. AntiGravity Aerial Yoga evolved the genre of yoga upward with the AntiGravity Hammock, making the practice both more accessible for beginners and more challenging for experienced yogis. The zero-compression inversion guarantees systemic healing. 
When you stay and play at the Four Seasons Resort, you can take advantage of the recreational mecca that is the Four Seasons Sports Club. The club is not only home to an 18-hole, championship golf course and outstanding tennis facilities, they also offer a state-of-the-art gym and a wide range of group fitness classes with yoga classes for everyone - Restorative yoga, Yin Yoga, Hatha Yoga, Pi-Yo, Power Yoga and of course, Aerial Yoga.
The sports club alone is reason to plan your next staycation at the Four Seasons, not to mention the oasis-style pool, lush grounds, Well & Being Spa and culinary excellence at the resort. 
Seuss-Inspired Words to Breathe By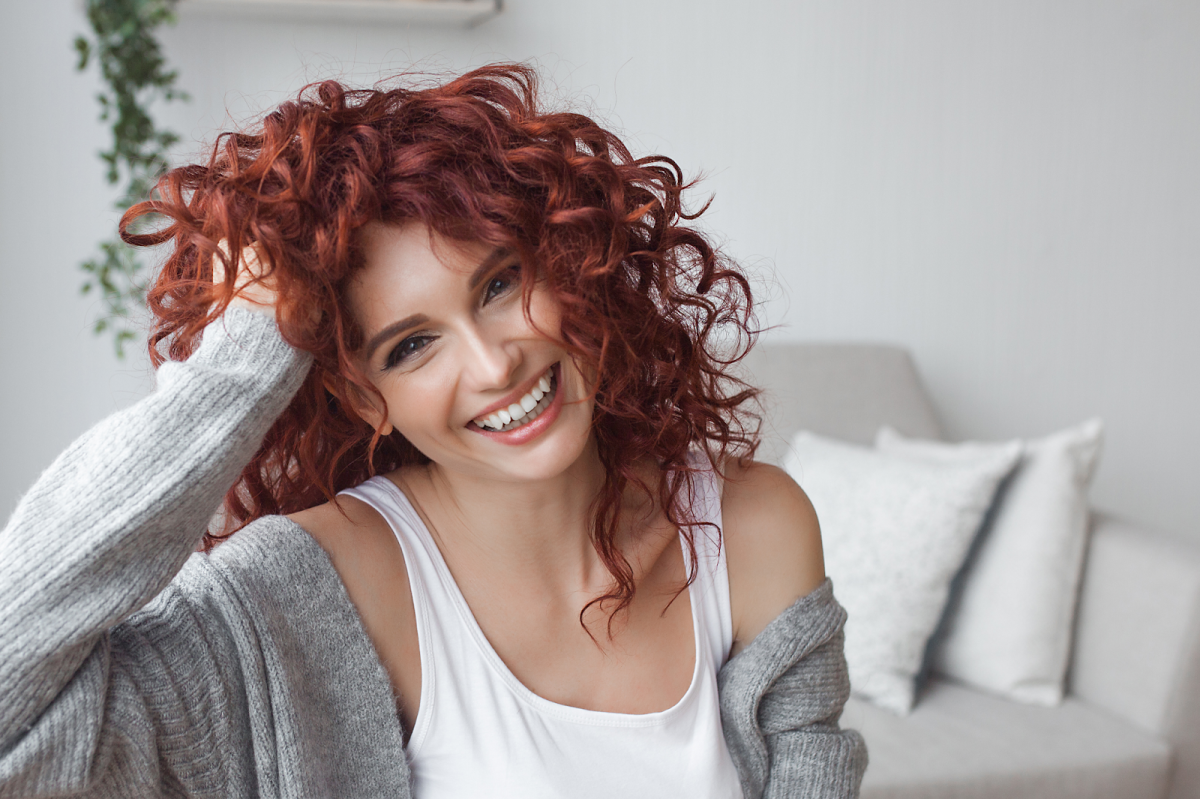 You won't have to play the sitar, change your name to Sanskrit for a star, give up on filet and just eat kale every day. You can practice on a boat, with a goat, or suspended from a rope. Find a place to try it, and you will see that you like it, and you'll be happy and renewed... with a new attitude.