The Dallas-based restaurant opened its fourth location in Irving this April, and my friends and I finally made our way to feast on the Hudson Valley-inspired menu. Fresh seafood is the name of the game here, but you'll be surprised to know it's their cheeseburger that's most popular! Read on for a journey into this culinary adventure.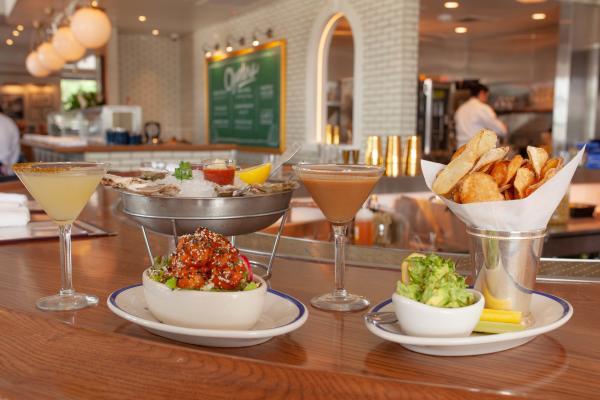 The Irving location sits in the Las Colinas Village off Highway 114 and MacArthur Blvd.
Inside, you're greeted by beautiful decor, from floor to ceiling, and a wonderful staff to review their menu highlights and recommend their famous must-try items. 
What we ate: 
We started with the avocado dip and house-made ranch chips (yum!) with the shrimp dynamite for apps – the perfect combination of something creamy and spicy to prep your palate. Next up, oysters! They're flown in fresh daily and prepared in the raw bar set-up for your viewing. As for entrees, we ordered the fish tacos, steak frites and, of course, the famous burger, which did not disappoint. In fact, nothing disappointed – I'm still dreaming about those tacos.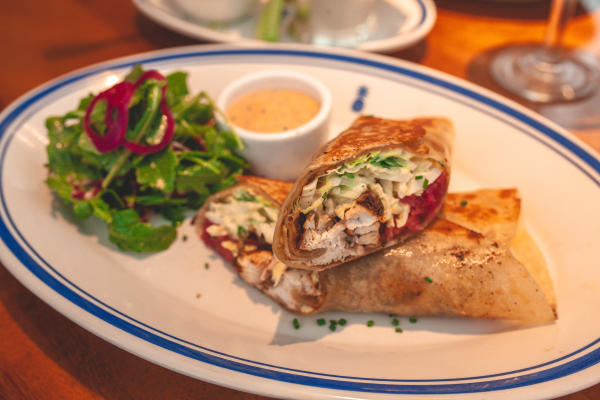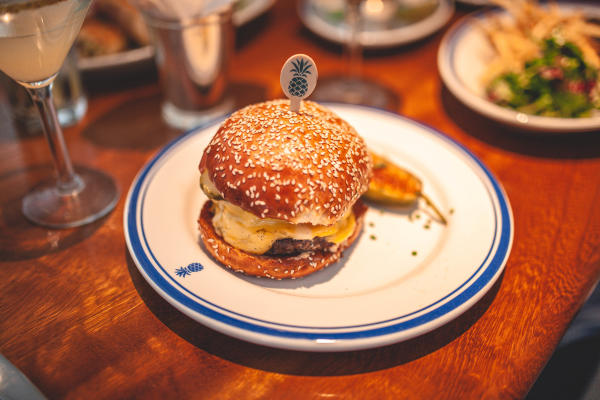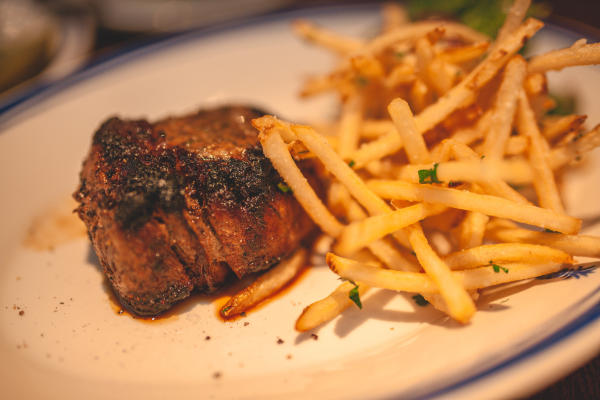 Other menu items include refreshing salads, hearty sandwiches, and a seafood bouquet of 18 specialty oysters, 8 shrimp cocktails and accouterments. 
What we sipped on: 
Martinis! Fun fact: they have the "World's Coldest Martinis" – chilled at a cool 35 degrees. We tried The Paloma (my personal fave) made with mezcal and grapefruit, and The Espresso – a perfect dessert drink. They also have a handful of specialty cocktails and wines, and for a non-alcoholic option, the unsweetened peach tea is divine!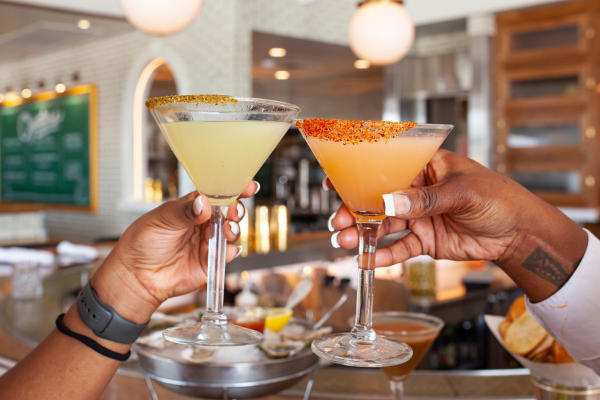 While we didn't save room for dessert, the key lime pie is calling our name for our next visit. Hungry yet? Hudson House is open daily for lunch and dinner, weekend brunch, and weekday happy hour specials with half-price martinis and $3 oysters available from 3-5 p.m.