As a food aficionado, I have come to believe that when it comes to international cuisines, the more unassuming the eatery, the more authentic the flavor. Think about it, there are countless hole-in-a-wall spots that are home to the best tacos, falafels, and in this case, Japanese food! 
Cozy, unpretentious, and authentic – Mr. Max Nippon Café serves exceptional appetizers, ramen, sashimi, and drinks in a tiny space on Irving's famous Belt Line road (full address: 3028 N Belt Line Rd, Irving, TX).
So read along and get ready for a taste of the Land of the Rising Sun.
The Ambience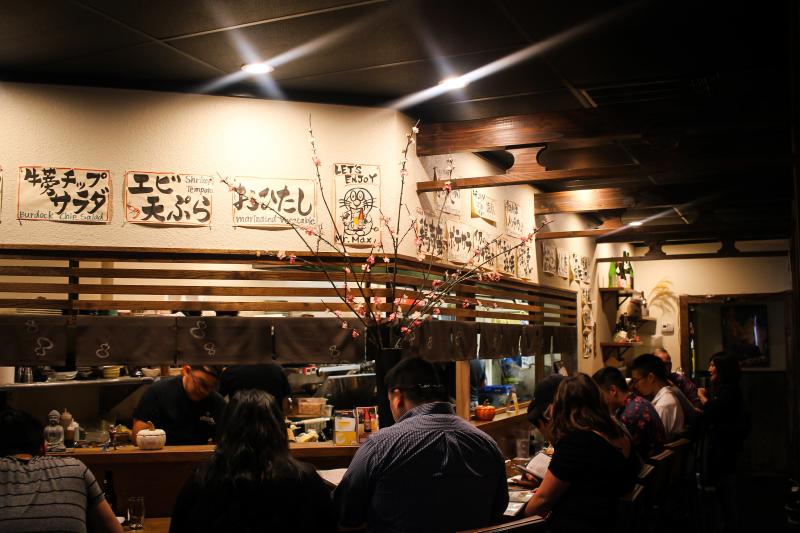 String lights, Japanese-style bar canopy, and menus written in kanji letters hung everywhere – this place takes us on a little Japanese getaway as soon as we walk in. We love their traditional Japanese dining tables that are built low to the ground with recessed flooring beneath (so we can stretch our legs). Sitting here means taking your shoes off, so be sure to trim your nails.  Anyway, if you get a bar seating, you'd get to watch the chef in action, doing cool stuff like prepping ramen and sushi. When you're blown away by what he does, feel free to give a compliment from the window!
The Food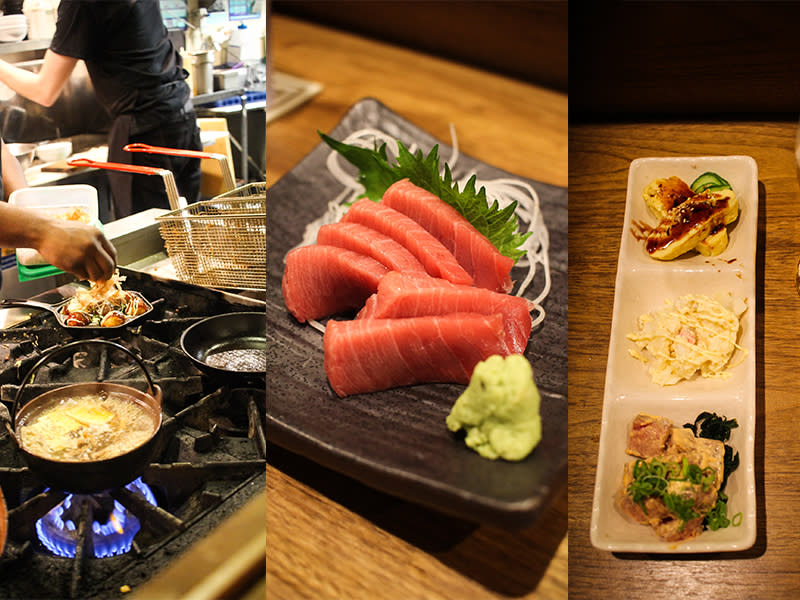 There are so many different varieties to choose from but they are mostly in appetizer size, so you can try many different menus without breaking the bank. I love their Takoyaki (octopus balls with dancing fish flakes), Crispy Squid Legs, and the 3 apps (chef's choice) + 1 Beer combo, which only costs $10. Another spectacular menu to try is their sashimi (very tender and clean a.k.a not too fishy). If you're more of a steak person, try their Kobe Beef Skewer! You won't be disappointed! The beef is tender, juicy, and charred to perfection. I tried their bowl of ramen and it's excellent too! Feel free to add extra pork slices to it! Yummm….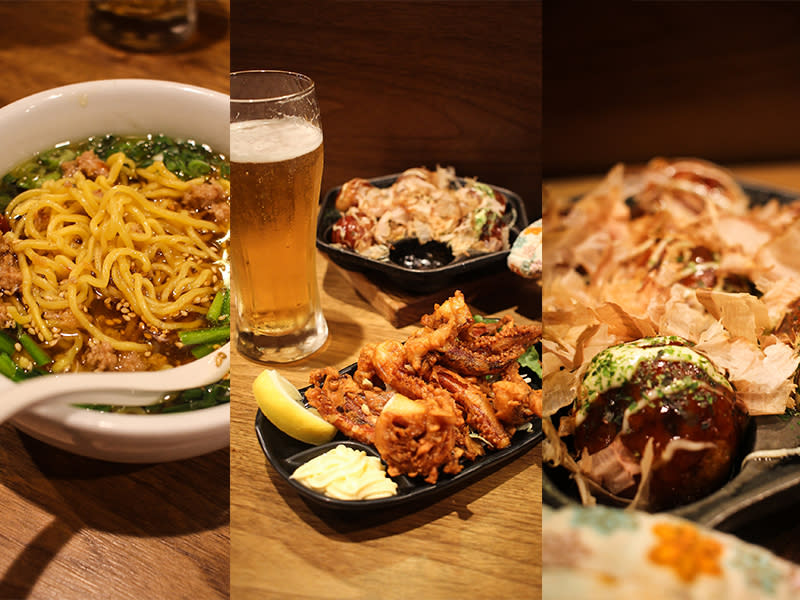 The Drinks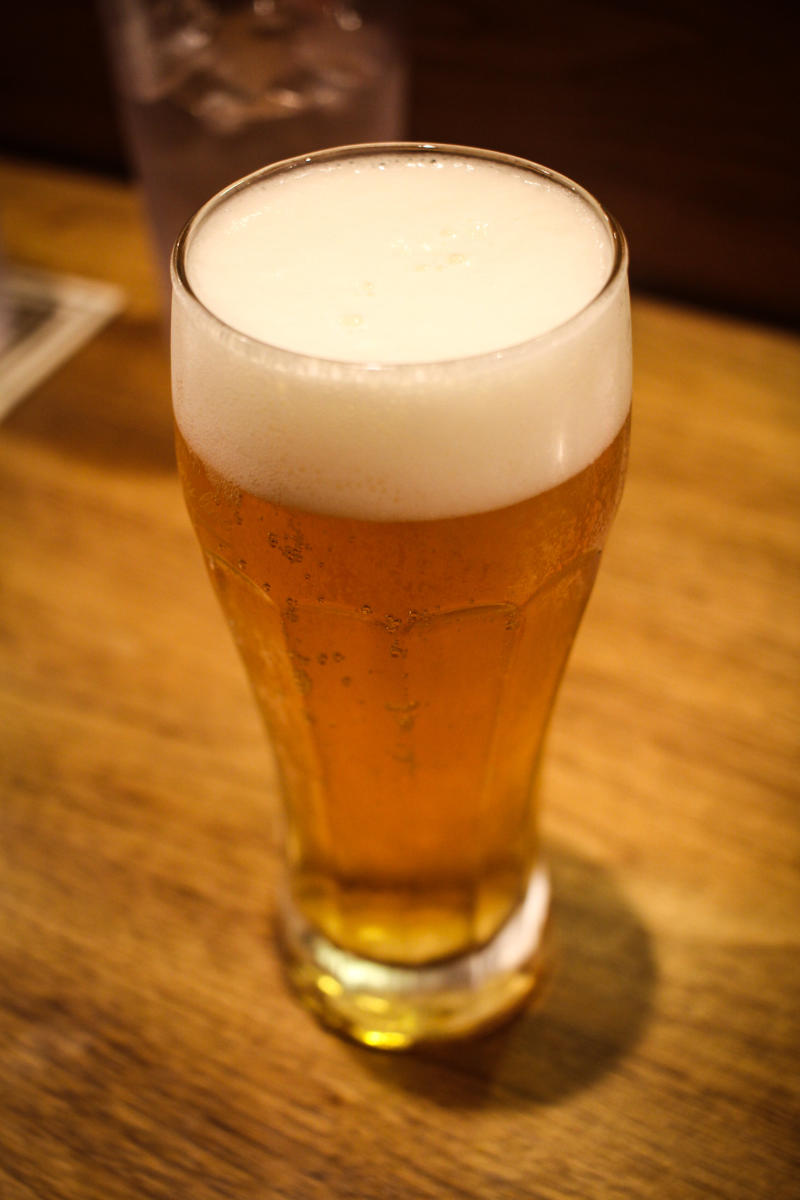 Mr. Max serves pale-colored lager beers produced by famous brands like Asahi (my fave!), Kirin, and Sapporo. These beers are light, crisp, and smooth! They're very refreshing and perfect when enjoyed with the flavor-loaded dishes that are served here. They also serve Japanese rice wine called Sake. To stay up-to-date with their happy hour specials, check their Facebook page here.
Useful Tips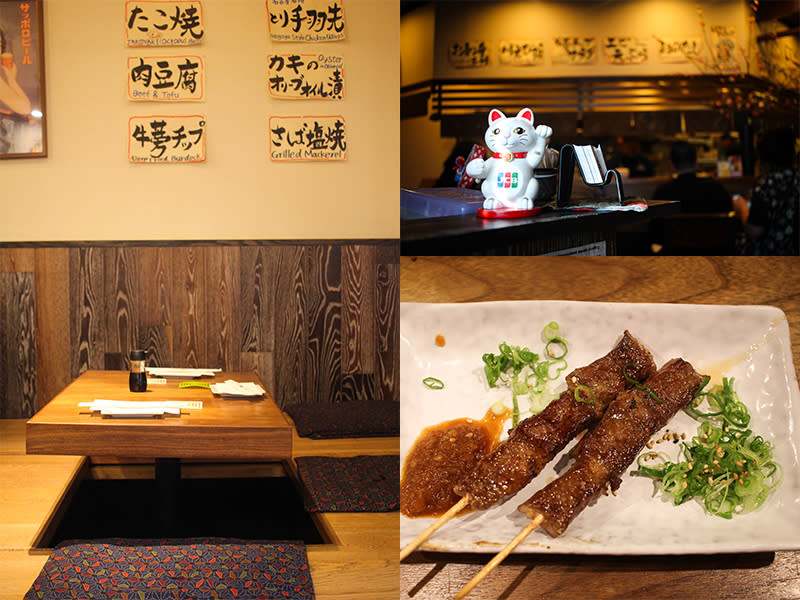 BOOK your spot in advance! This place fills up quickly, especially on Fridays, as it is a top spot for after-work hangouts around Belt Line Road. You can call 972-255-2969 to place your reservation (they usually open at 5 pm ASAP). Those who have RSVP-ed could usually get the low table seating.  Everyone else usually got sent to the bar (which is just as fun!).