Nothing says summer staycay / vacay quite like pool time. Especially in Texas!  And if there's anything better than relaxing in the sun next to a sparkling body of water, it's doing so while being spoiled with a frosty summer cocktail in hand. Five Las Colinas hotels get my vote for the best poolside drinking (and dining) in Irving this summer. Just how cool is each pool? Read on to choose your vibe.
Channel Your Inner (or Outer) Hipster at the Texican Court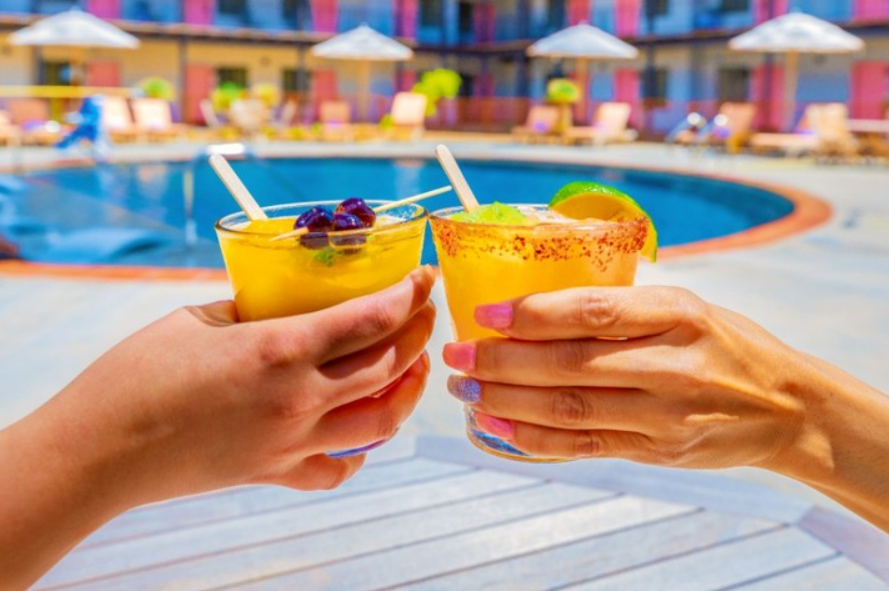 Hip swimsters will L.O.V.E. the Texican Court Hotel. Nestled on acres of courtyards with twinkle lights, Texican Court offers outdoor fun with lawn games like Jenga and cornhole, a small-but-sexy swimming pool, complimentary bicycles, fire-pits with s'mores kits, LIVE MUSIC every weekend and a sweet adult confection package. Hmmm. 
 Adult confections? Yes! They're called Poptails with a Purpose. Translation: popular summer cocktails garnished with an upside-down popsicle with 10% of the proceeds going to charity (Baylor Scott and White Irving Foundation). Mexican Candy, Mellow Yellow or Pineapple Breeze? Yes, please, I'll try all three.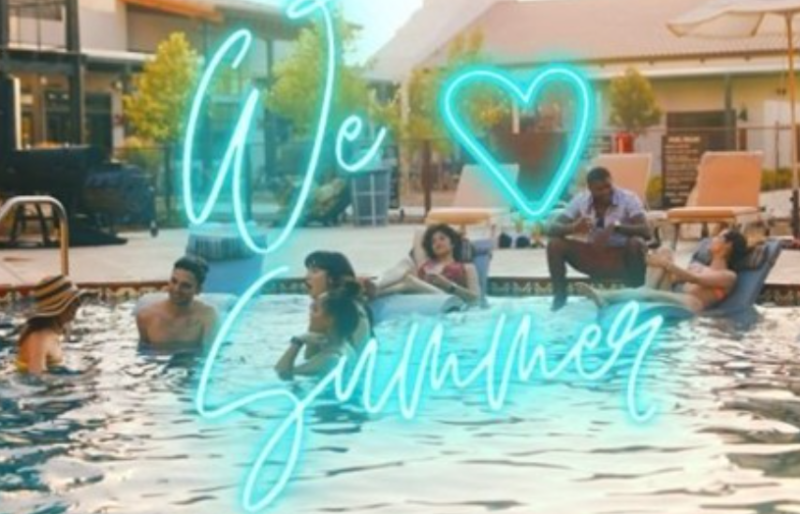 You can sip your poptail at the Two Mules Cantina or in the courtyard, but if you want to poptail it poolside, you must be a hotel guest. Works for me! The experience is def worth a staycay. And lookie here, they've put together a pretty package to transport you to the pool in just one click. Summer Poptails Package: Retro-inspired guest room accommodations for two; two summer Poptails and two Texican koozies; $20 gift card for Two Mules Cantina.​
Bonus: The nostalgic feel of this motorcoach style motel with pink doors and Smeg refrigerators has earned the Texican elite status as DFW's "Most Instagrammable Hotel."  Get a new bathing suit and book your mani/pedis STAT.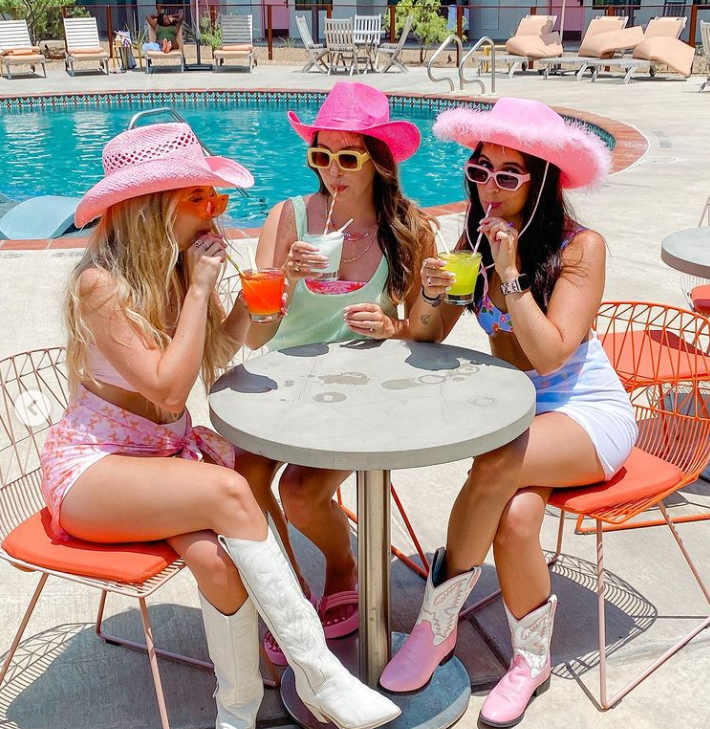 Pretty in Pink Poolside with Poptails ... Click photo for original post by: @kamryn.law
Party On at the NYLO Las Colinas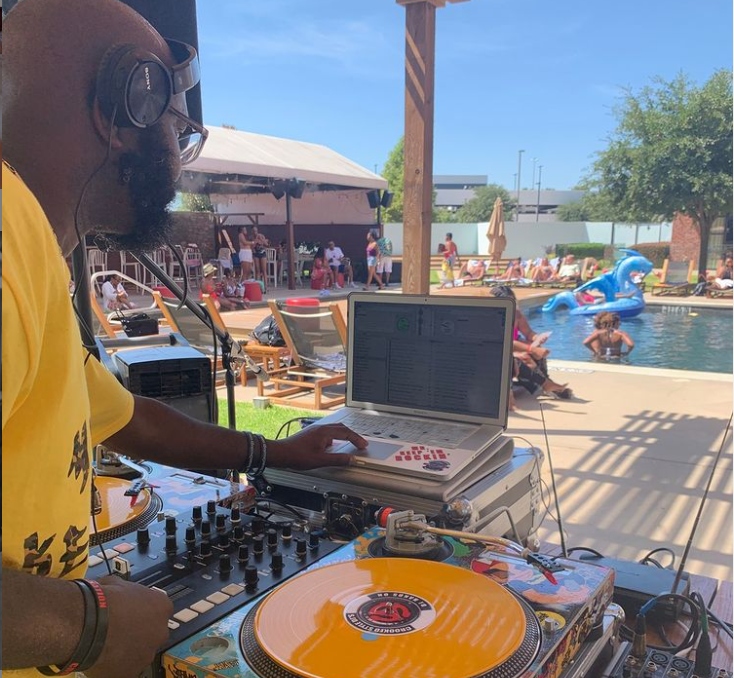 The NYLO Las Colinas Hotel is a unique gem with many of the same activities and amenities as the Texican Court, but instead of an old spaghetti-Western vibe, you'll find the whimsy feel of a chic boutique hotel and loft-style guest rooms - exposed brick, polished concrete, and industrial windows. It's def another uber-cool, Instagrammable, hipster hangout that you need to check out!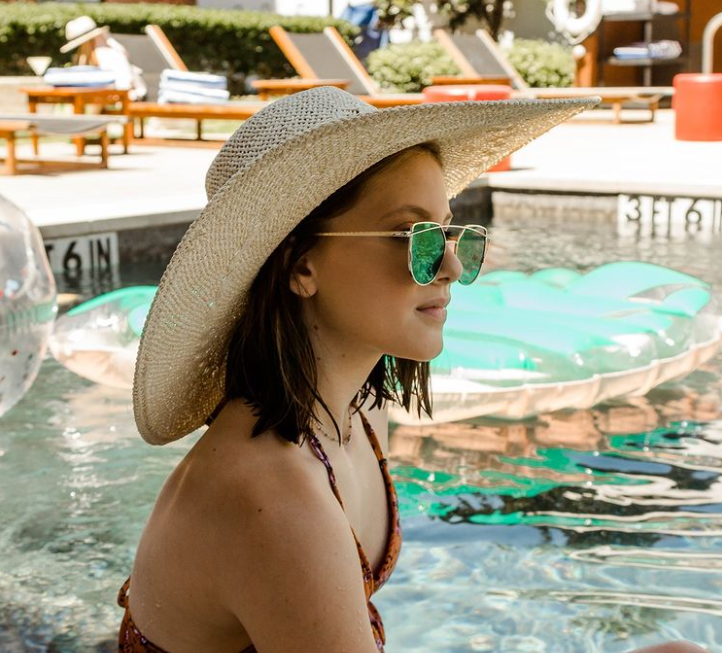 Beer, wine, cocktails & more are available at the hotel's Grab & Go, located on the main floor lobby, and at 4 pm the hotel's LOFT Restaurant & Bar starts mixing your favorite libations. The pool itself is reserved for hotel guests, but the bar and outside seating is open to all. Be sure to check the hotel's social media pages often to see when they're hosting pool parties and events with DJs and such that are open for all the local and hotel residents to partake in. Party on!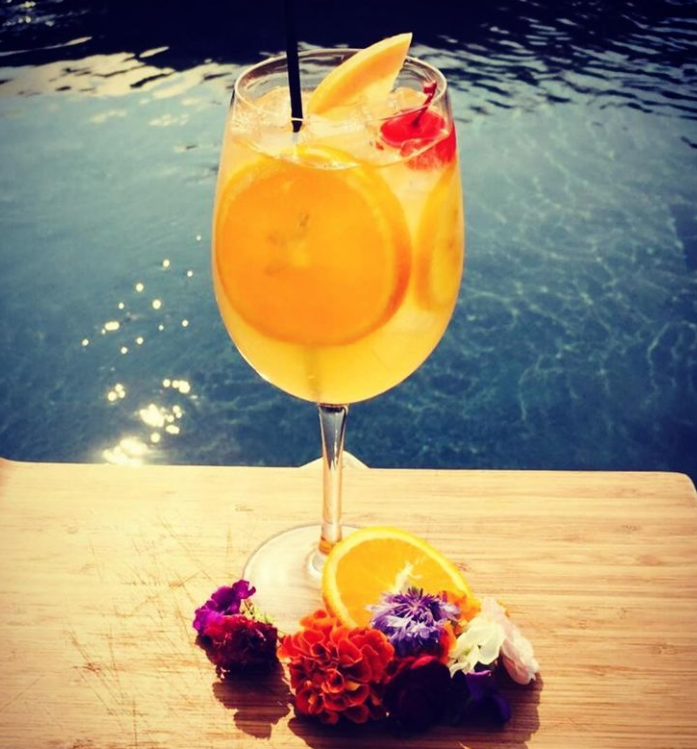 Make a Splash at the Omni Las Colinas Pool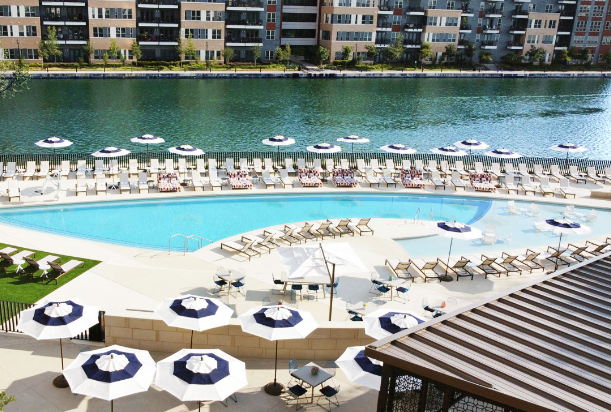 Reserve a private cabana or score a daybed and take in the sweeping views of Lake Carolyn, cocktail in hand. The Omni Las Colinas features a resort-style pool with over 160 chaise lounge chairs, daybeds, a "secret garden," multiple yard games and even a live DJ on Saturdays.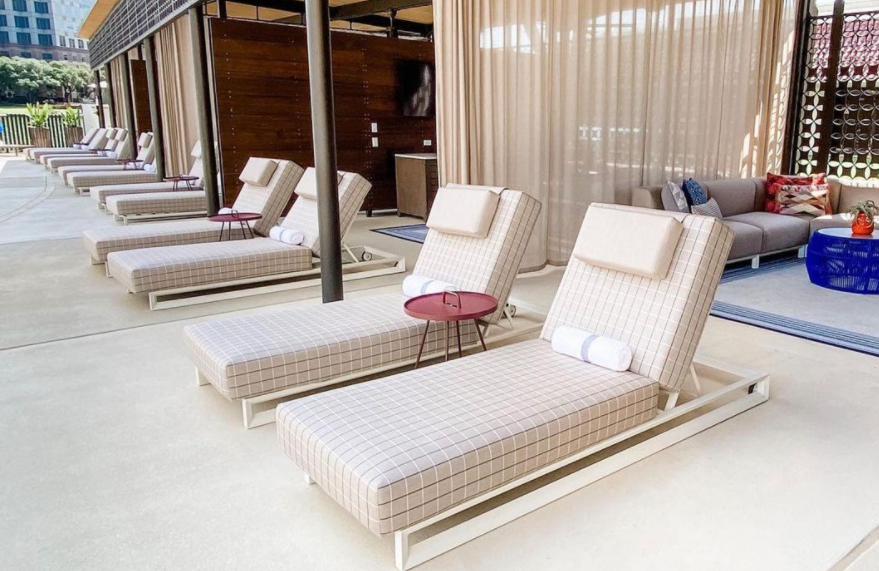 Get your drink on at the Lakehouse Waterfront Lounge - they've got the traditional summertime Daiquiris and Pina Coladas, but the Splash of Spritz menu features sparkling beverages like the Lemon Lavender and Salted Watermelon. Paired with the luxury poolscape, this see & be scene experience might just be the buzz of summer … not only for hotel guests, but visitors too. At Omni Las Colinas Hotel, the ultimate daycation awaits when you purchase a resort pass.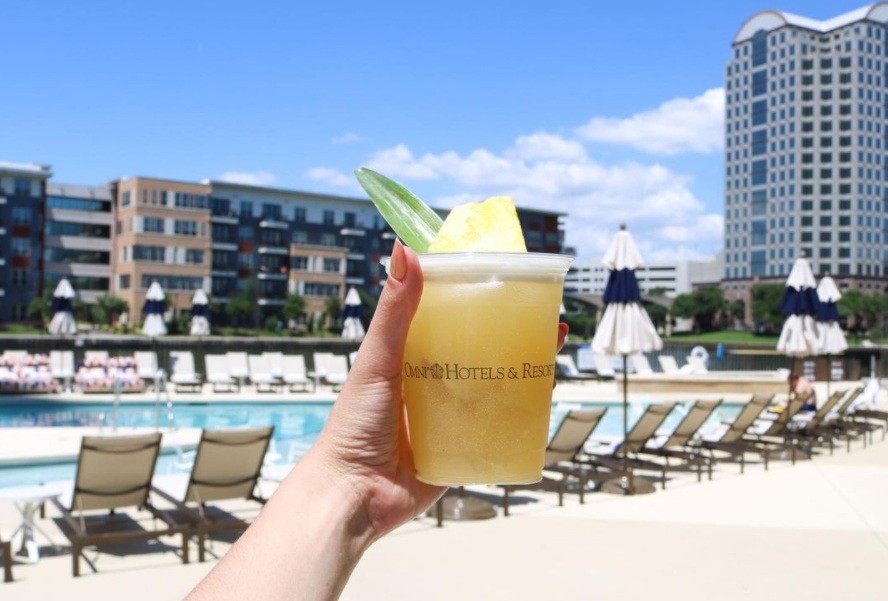 Sip & Dip in Style at the Four Seasons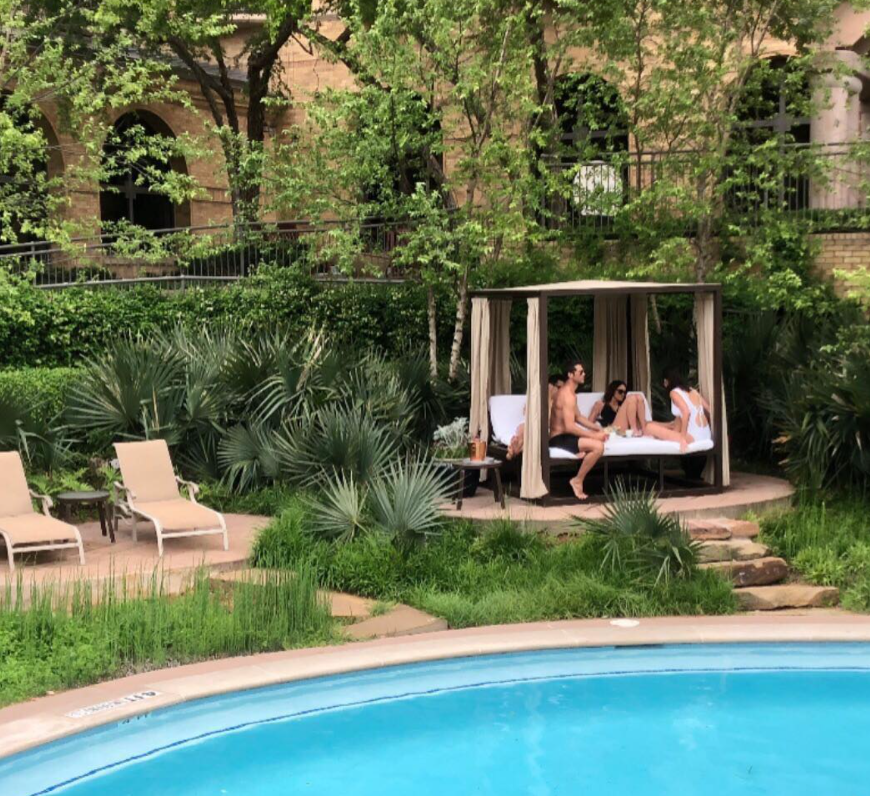 At Irving's very own urban oasis, known as the Four Seasons Resort at Las Colinas, handcrafted summer cocktails and drinks are best enjoyed between toe tips and dips in the pool as you relax on a private daybed or comfy lounge chair.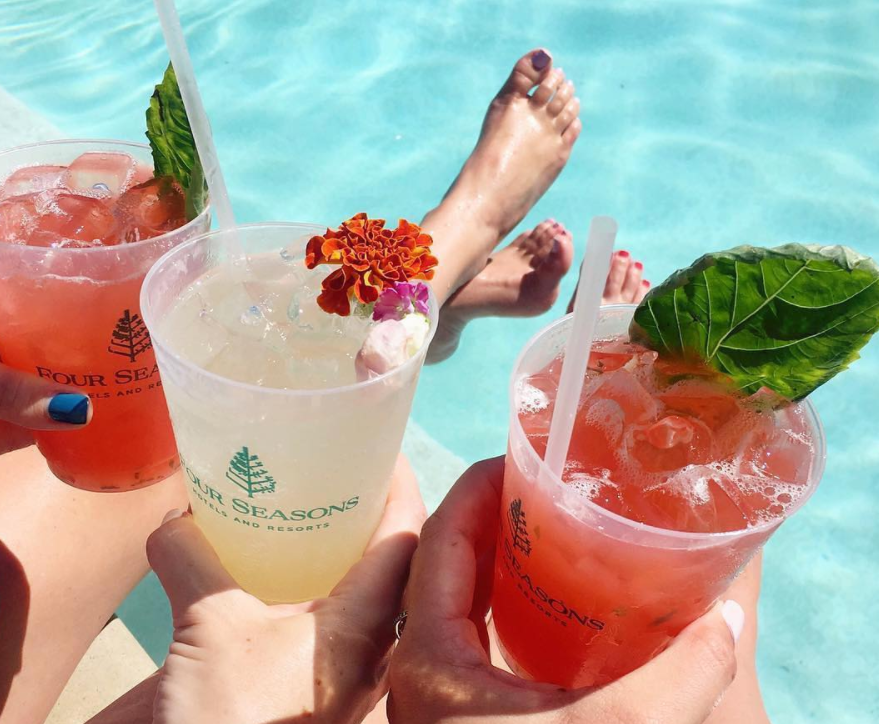 As with many of the other hotel watering holes, you must be a guest to hang at the pool and indulge in the Agave Pool Bar. But no worries, because anyone can drink on the patio at Four Season's Outlaw Taproom and enjoy the tropical oasis-like pool view. Does a Peach Maple Mule, Strawberry Stevie Ray Collins or The Drink with No Name intrigue you?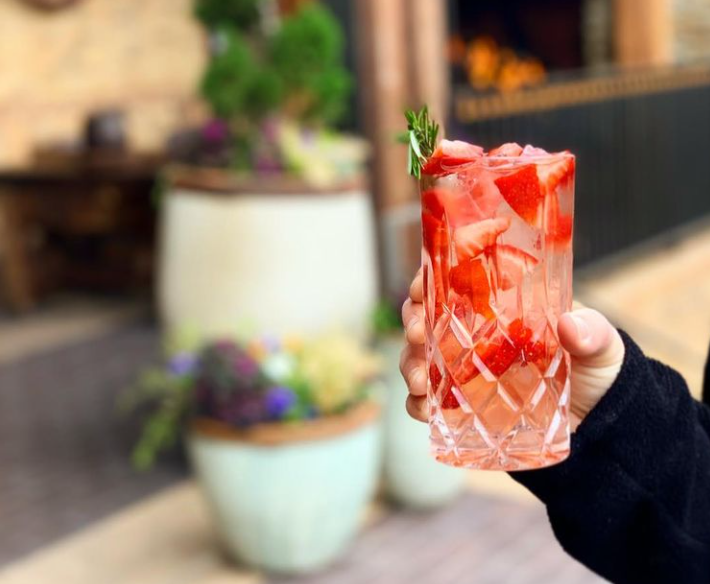 Outlaw has happy hour every day from 3pm to 6pm. Yaaaas! Plus, the patio features live music on Friday and Saturday nights from 6pm to 9pm. Bonus.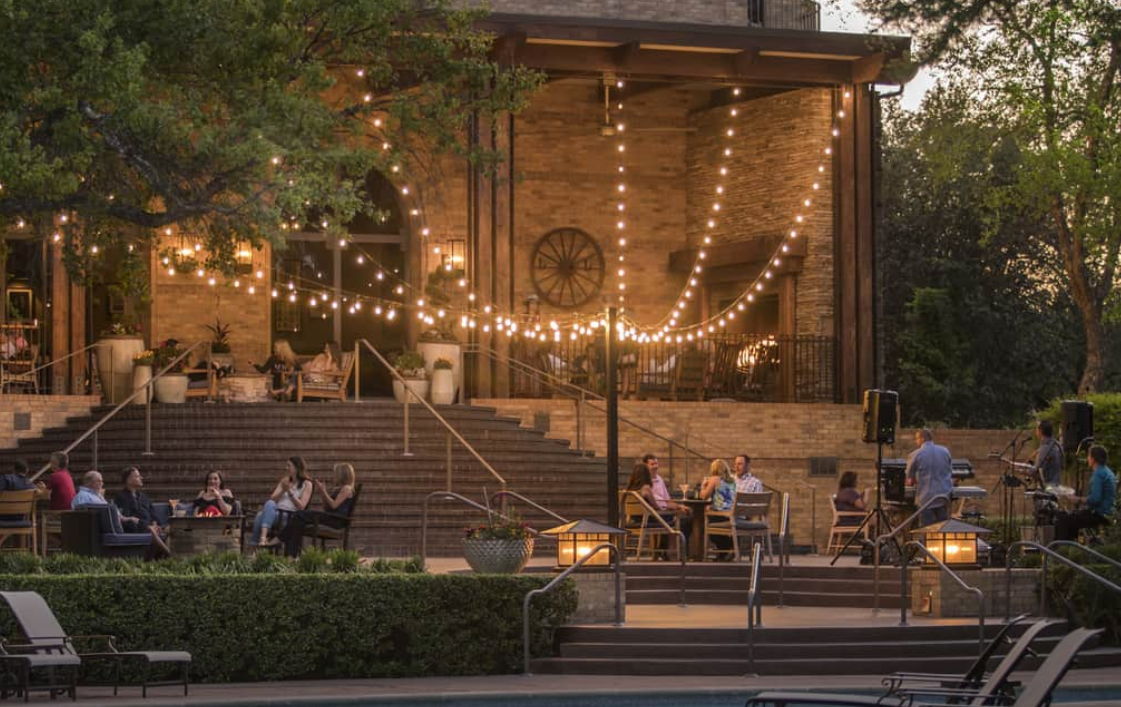 Find Your Vibe & Get Your Jam On at the Westin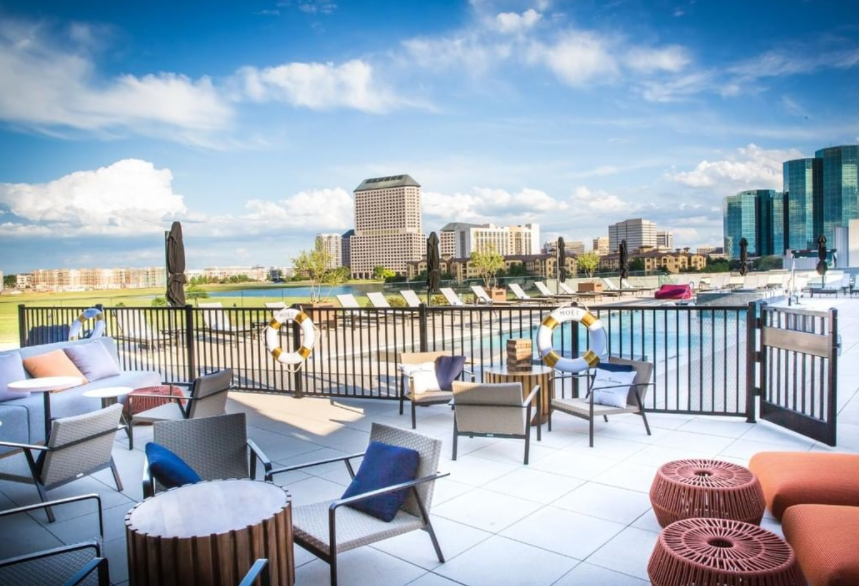 The Westin Irving Convention Center's Vibe Pool Bar is the perfect place to grab a cool cocktail  before settling into a poolside lounge chair or plunging into the pool where your unicorn, yes your unicorn, awaits. Though each main pool visitor must be staying in the hotel, they do allow guests to invite a few friends to splash around with them. Sunshine and stellar views are included at no additional charge.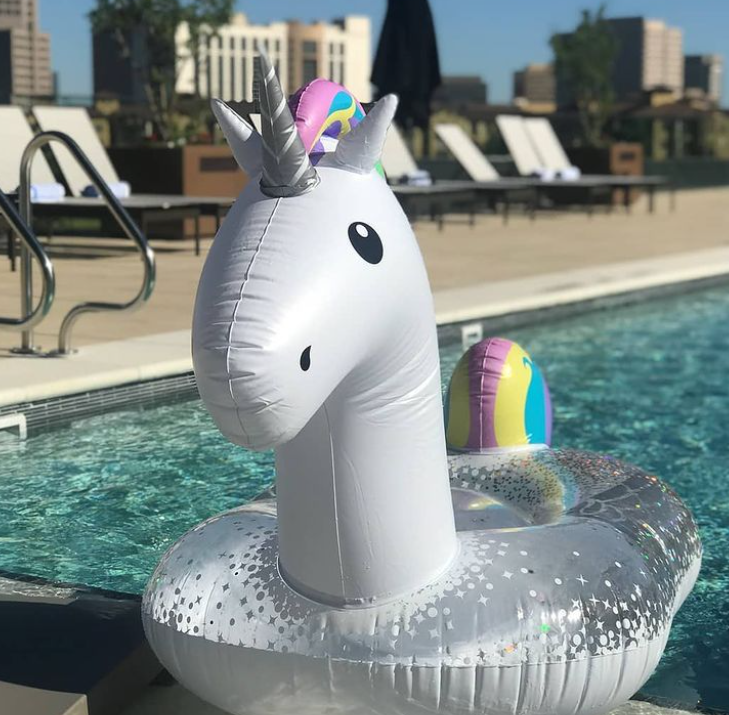 And if you book the Sunshine + Jams package it includes a $30 credit for the Vibe Pool Bar.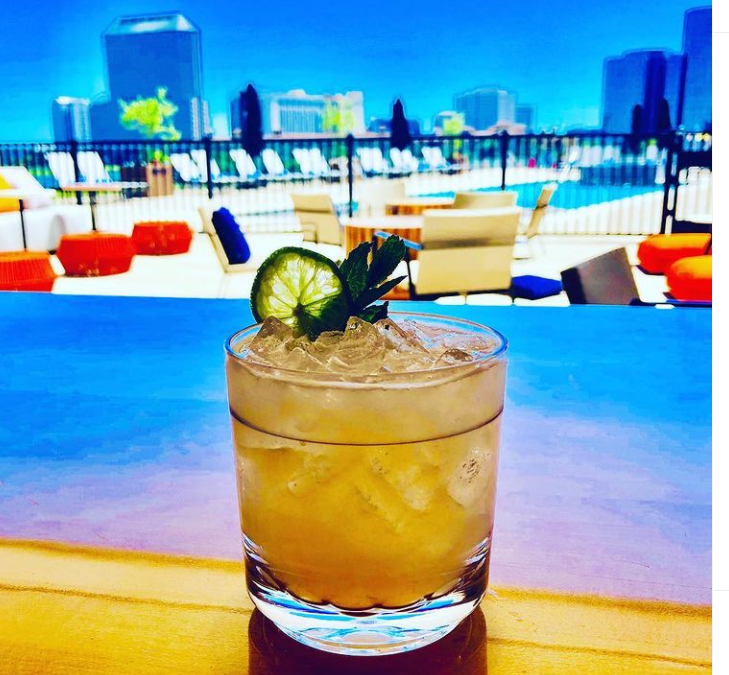 Why Jams?  Because #IrivingRocks and the Westin is in the epicenter of the Irving music scene, like literally right next door to the Toyota Music Factory… and the Live Nation Pavilion is rockin' again! Find a concert or live music performance nearby and make it a staycation at the Westin with pooltime, good eats and beats, complimentary parking and wifi, plus a fresh and fun welcome amenity to kick off your stay. Now that's the whole package. 
So go forth and dip into one of these five excellent poolside destinations for a summer getaway weekend ... a day ... or even just the afternoon. If you're local, why not staycay your way to the pool? There's no reason out-of-towners should have all the fun. Now, please excuse me while I go book a room. You should do the same. STAT.