Well howdy, pumpkins, and happy autumn to you! It's "officially" fall, but helloooooo, we're in Texas y'all. One day it's hot and humid, the next it's storming, and the next, lo and behold, you rise and shine to a lovey crisp morning. Our weather may be bi-polar, but that doesn't mean we can't tailgate, carve pumpkins and indulge in the flavors of fall. If you've been anticipating sweet treats, game-day snacks, hearty soups or elegant meals with seasonal ingredients, now's the time to find the fall food traditions you crave at these Irving restaurants.
Visit Hugo's Invitados for a Warm Soup-rise! 
Water Street | 5240 N O'Conner Blvd | 214.496.0590  
Hugo's Invitados' Tlalpeño is a traditional Mexican chicken soup, made with free-range chicken, organic Purepecha avocado, garbanzo, carrot, celery, epazote, and chipotle broth, with house-baked tortilla strips & lime juice. This big bowl of deliciousness will definitely give you the fall feels despite the outside temps on their inviting patio.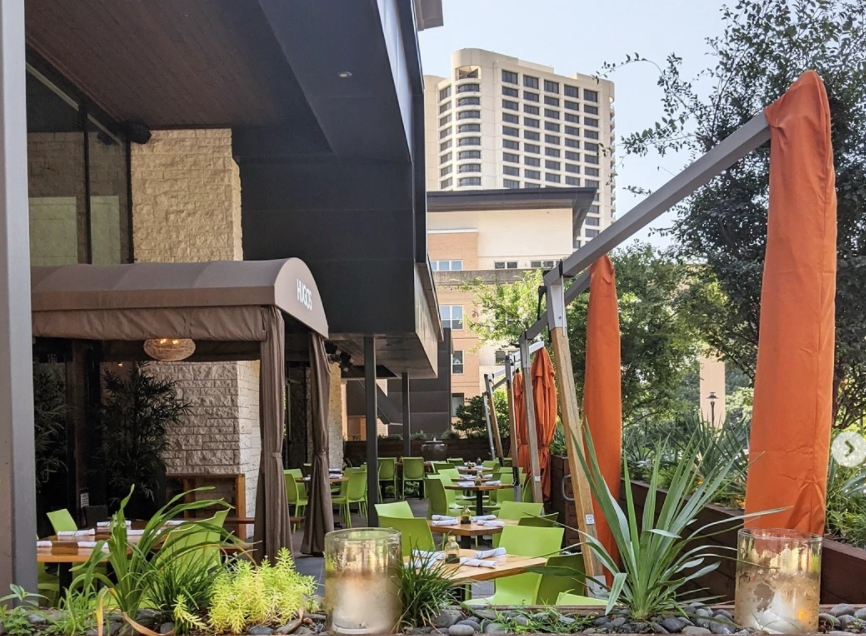 Spice Things Up at Po Melvin's
4070 N Belt Line Rd | 972.255.3919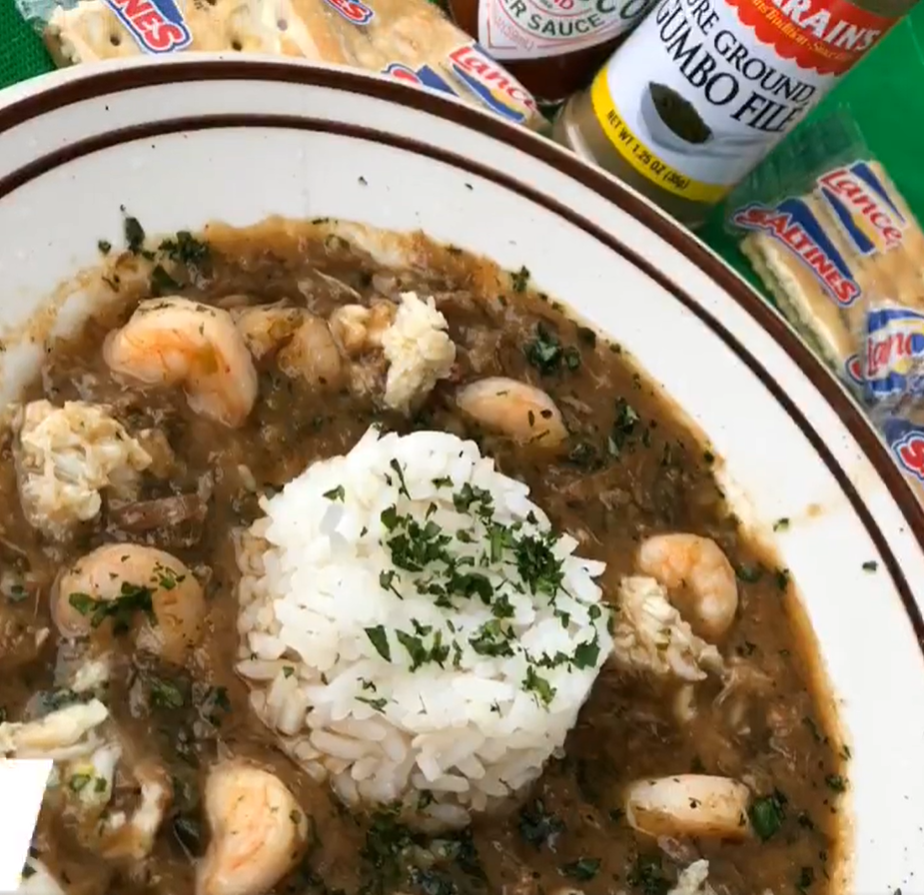 Gumbo is served year-round at Po Melvin's... and so are hearty helpings of red beans and rice and chicken 'n dumplings. I believe they are enjoyed most during the fall and winter seasons, and I know for a fact that Mel, famous for his Cajun cuisine, makes the best bowls of deliciousness in town. His menu also offers plenty of unique appetizers perfect for watching football, either at the bar or from the comfort of home. Plus, take-out family meals are only $35.99 during the remainder of October and include your choice of meat, three sides, dinner rolls and a gallon of tea. But wait, there's more. Use code: FALLYALL for $5 off your $25 online order. And finally, the time may be falling back soon, but you can get a jump up on Thanksgiving and pre-order your Turkey Day Dinner NOW. Call Ciara at 972-255-3919 or order online. 
Fall into Farm-Fresh Flavors & Seasonal Sips at Whiskey Cake 
3225 Regent Blvd | 469.941.2253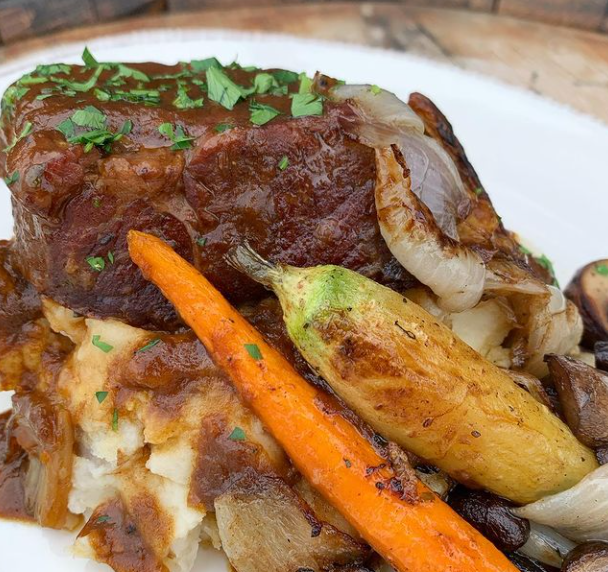 Whiskey Cake's new fall menu will definitely give you pumpkin to talk about. This whiskey-braised short rib with carrots, mushrooms, horseradish potatoes and pearl onions looks divine. Or maybe you're still craving a hearty bowl of something? The spicy beef chili with smoked paprika sour cream, white cheddar and cilantro will do the trick. Prefer a treat? The fall line-up also includes some ooey gooey goodness and fun fall cocktails, like the HUSTLE & GRIND made with coffee-infused Buffalo Trace bourbon, Grind espresso liqueur, salted caramel syrup and cream. All of the above are best paired with a hybrid patio! Hybrid, you ask? Semi-indoor, semi-outdoor.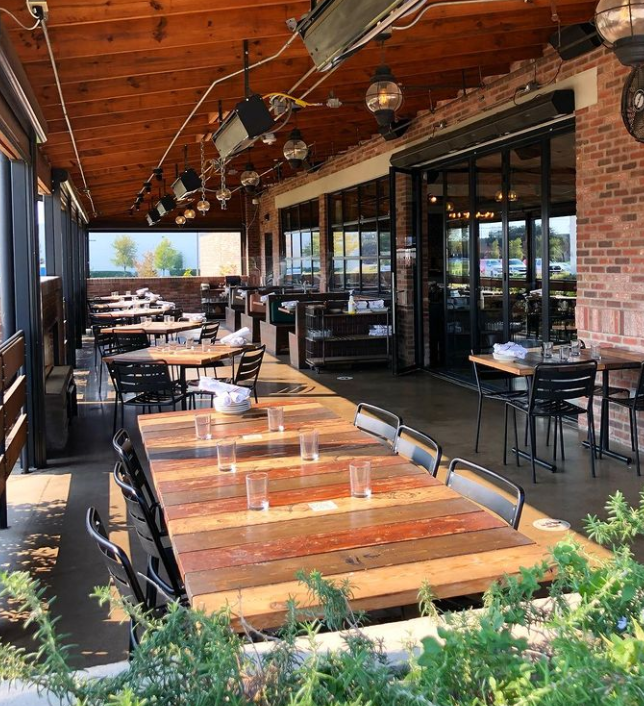 Grimaldi's is Your Pick of the Patch, the Pizza Patch!
Toyota Music Factory | 100 West Las Colinas Blvd | 214.496.0337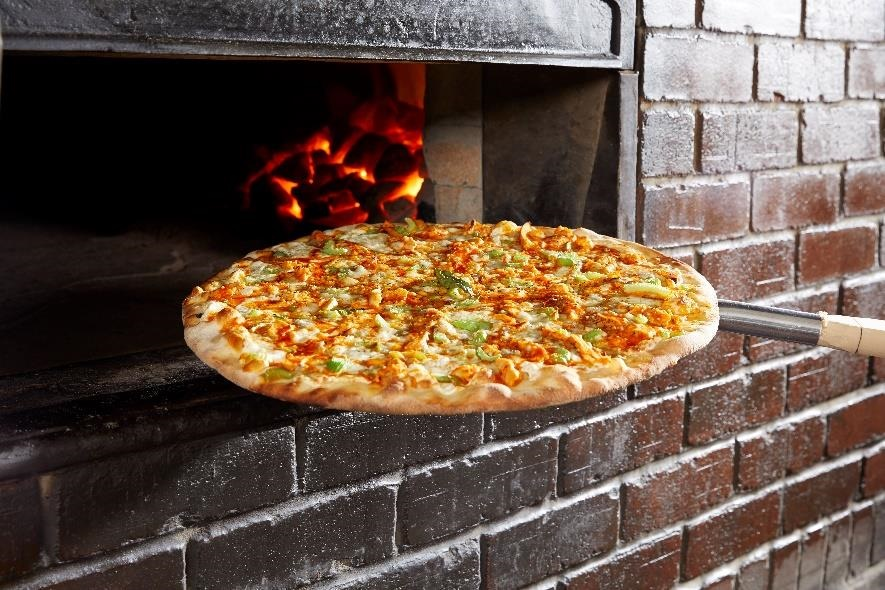 At Grimaldi's, the seasonal menu does not disappoint. They're offering a traditional wedge salad and a Buffalo chicken pizza pie made with fire-braised chicken breast, Frank's RedHot® sauce, mozzarella, gorgonzola crumbles and celery. Mmmmmm. And the fall cheesecakes are downright decadent. 
No Tricks, Just Ah-mazing Treats & Eats at LAW
4150 N. MacArthur Blvd | 972.717.0700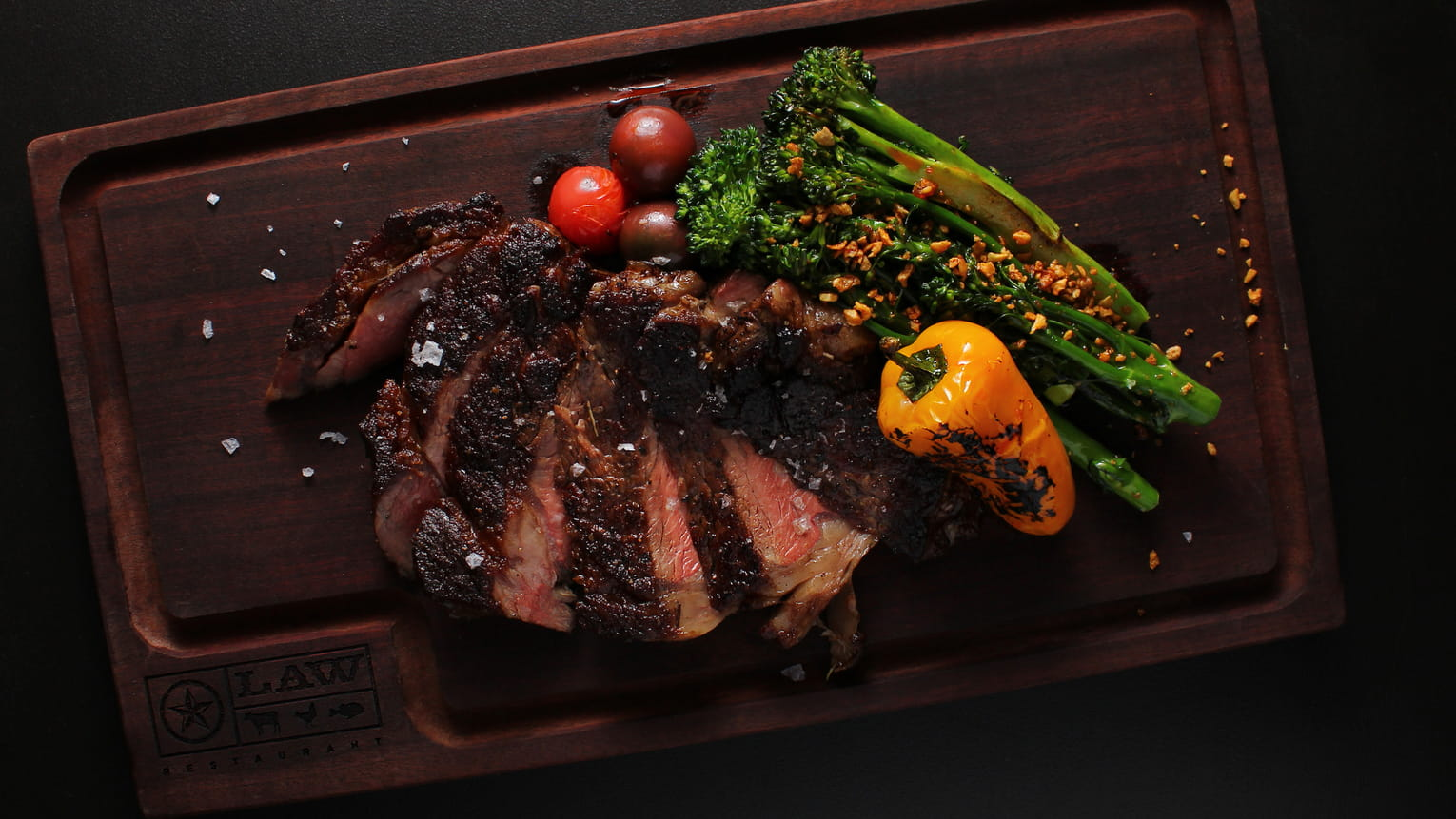 Speaking of decadent … how'd you like to sink your teeth into a 14-ounce, 60-day dry-aged ribeye prepared by LAW Restaurant's Chef Paolo Gama? Or sweeten your fine dining experience with Executive Pastry Chef Yudith's hazelnut soufflé topped with chocolate creme anglaise, candied hazelnuts and magic?
The new fall menu at the Four Seasons signature restaurant LAW offers a one-of-a-kind selection of bold Texan dishes using the finest ingredients and all the robust flavors of fall. Seriously,  I can't wait to try the Duck'n Dumplings, a dish that is made with 14-days dry aged magret, sweet carrot purée, duck jus and duck confit. But I will definitely need someone to share it with, because I also want to indulge in the mushroom potato gnocchi prepared with smoked tallow, roasted mushroom, brown butter, sage and candied pecans. It sounds sensational! And for dessert? S'mores Cigars!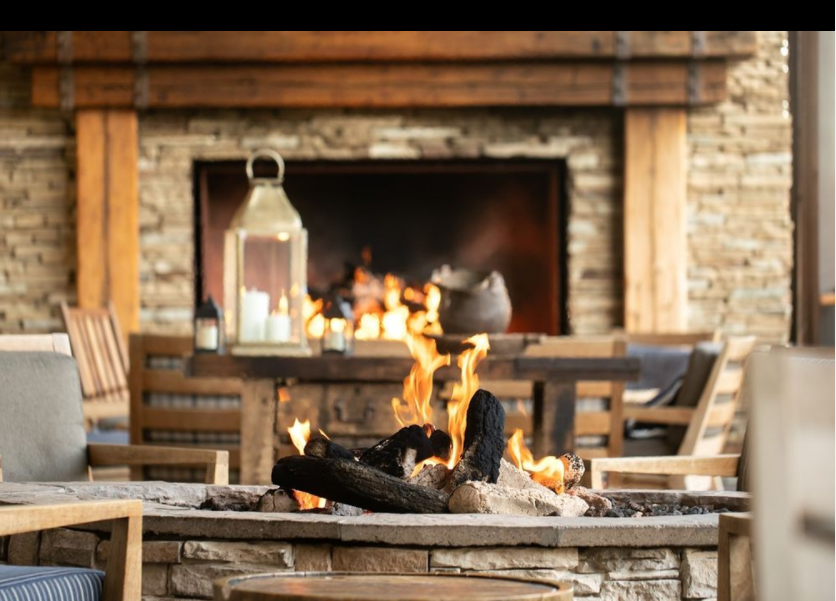 Might I also suggest a nightcap at the OUTLAW Taproom patio after dinner to get that "fall feeling." 
Craving more? Check out the sweeter treats of the season!