I don't know about you, but I've always looked forward to Halloween. It's a free pass to eat sweets, dress up as your alter ego and stay out after dark. Not to mention, the change in weather is delightful. So channel your inner child and get excited about these spooktacular Halloween events here in Irving. 
Two Minutes to Midnight and the Architecture of Armageddon
Irving Archives & Museum, 801 W. Irving Blvd.  |  Wednesday - Saturday (through Jan. 7, 2022)  |  10 a.m.-4 p.m.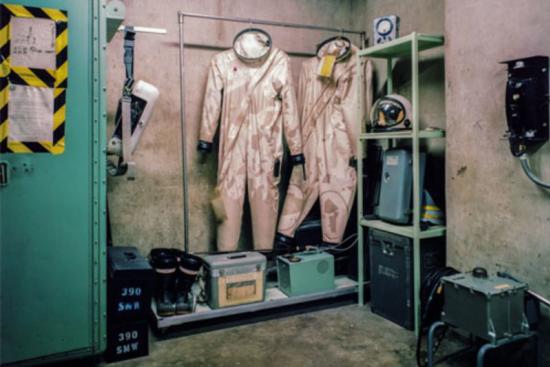 Although this exhibit isn't necessarily celebrating Halloween, it still scares the beejeebies out of me. If you're old enough to remember civil defense drills at school, you can join me in remembering the anxiety of anticipating a full-blown nuclear war. More recently, in 2018, the Doomsday Clock was once again set to two minutes to midnight, the closest it's ever been to striking midnight since the Cold War. The Two Minutes to Midnight and the Architecture of Armageddon exhibit at the Irving Archives and Museum showcases two sides of nuclear war: the mutually assured destruction of the offensive, and the missile silo defensive. It aims to spark curiosity, and encourage discourse among audiences as we all work toward world peace. Admission is $7 for adults and $5 for children ages 4-17 and seniors 65 and older. Wednesday - Saturday from 10 a.m.-4 p.m. 
Irving Mall Candy Crawl
Irving Mall, 3880 Irving Mall  |  Saturday, Oct. 30  |  6-8 p.m.  
Goblins and Ghouls, you are invited to join the Irving Mall gang for a Candy Crawl on Saturday, October 30th from 6pm - 8pm! It will be a fang-tastic evening filled with FREE* treats, balloon twisting, spooky take-home crafts and so much more! Don't forget to come dressed in your most spook-tacular costume!  FREE TICKETS   *While supplies last.
Bingo Bash Monster Mash
Texican Court, 501 W. Las Colinas Blvd.  |  Thursday, Oct.28  |  5:30-9 p.m.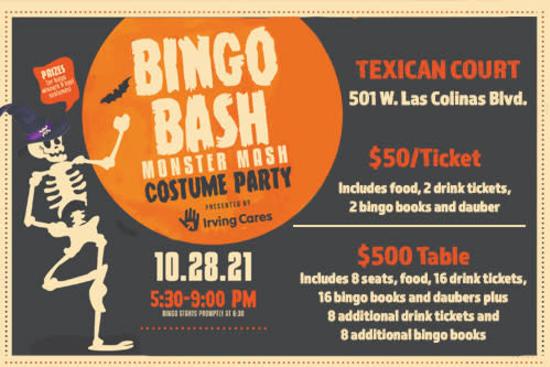 Leave it to the Texican Court and Irving Cares to throw a party with this much fun! At their Bingo Bash Monster Mash, you can play Bingo for prizes. But this isn't any ordinary Bingo game. With songs replacing the numbers on a bingo card, all you have to do is recognize the music being played. Test your music memory, and get ready to yell BINGO!  Be sure to wear your best costume because there's a prize for that, too.
A $50 ticket includes refreshments, two drink tickets, a dauber and all Bingo games. A $500 ticket includes eight seats at a table, refreshments, 16 drink tickets, eight daubers, all Bingo games, and eight bonus drink tickets. Also included is access to the silent auction and wine pull. Thursday, Oct. 28 from 5:30-9 p.m.
Ghoul Sounds from The Casket Club
MainStage 222, 222 E. Irving Blvd.  |  Thursday - Saturday, Oct.21 - 23  |  times vary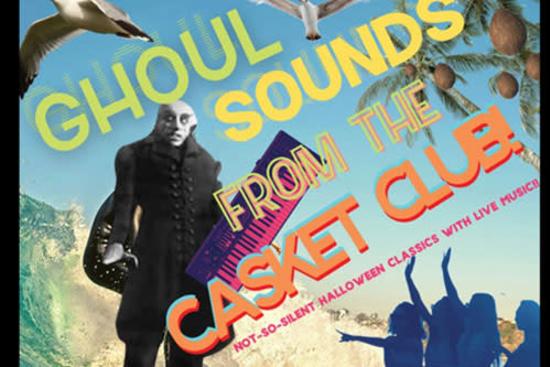 The folks at MainStage 222 bring us another one-of-a-kind event with Ghoul Sounds from The Casket Club. View three iconic silent horror masterpieces: Nosferatu, The Cabinet of Dr. Caligari and The Hands of Orlac. The never-before-heard soundtracks are freshly improvised and performed LIVE. You can experience all four performances for just $35, or individually for $18.50 each. 
Thursday, Oct. 21 at 7:30 p.m. - The Cabinet of Dr. Caligari
Friday, Oct. 22 at 7:30 PM - The Hands of Orlac
Saturday, Oct. 23 at 7:00 PM & Midnight - Nosferatu
Eerie Irving - A Walk-through Experience
Trinity View Park, 2221 E. State Hwy. 356  |  Saturday, Oct. 30  |  5-10 p.m.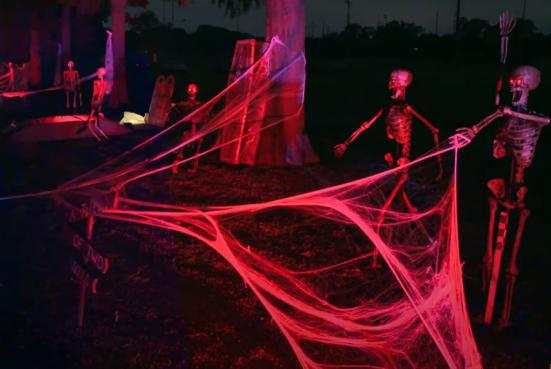 Get ready for some freaks, frights and bumps in the night at Eerie Irving. Don your favorite Halloween costume and walk through a series of enclosed and open-air haunted scenes. Older ghouls and goblins can venture through the meat factory, a graveyard and ancient Egypt. For the young uns, there'll be carnival games, rides, an escape room, pumpkin photo ops and more, including concession stands, pumpkin giveaways and mini pumpkin prizes. Admission and parking are FREE, but get there early because when the lots are full, entry to Eerie Irving will be closed for the safety of the guests. Saturday, Oct. 30 from 5-10 p.m.
HOWL-oween Yappy Hour
Homegrown Hounds, 5260 N. O'Connor Blvd.  |  Thursday, Oct. 21  |  6:30-8:30 p.m.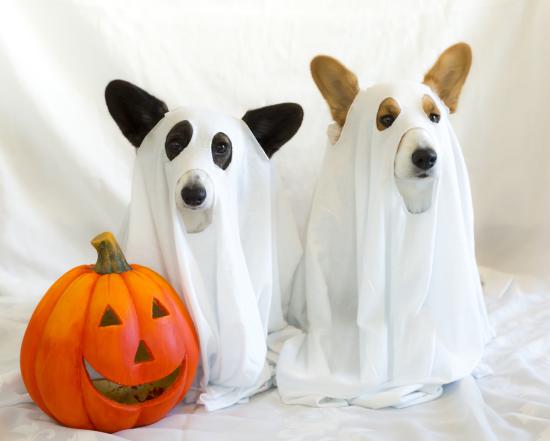 Don't forget your four-legged goblin for the best Yappy Hour of the Year. Homegrown Hounds offers trick or treat baskets for dogs, a bobbing for treats contest, costume contest, and every dog in a costume gets a free treat. There'll also be wine and snacks for humans too. So make friends and mingle this HOWLoween. Admission is FREE. Thursday, Oct. 21 from 6:30-8:30 p.m.
Friday Night Library presents Trunk-or-Treat
South Irving Library, 601 Schulze Dr.  |  Friday, Oct. 29  |  7-9 p.m.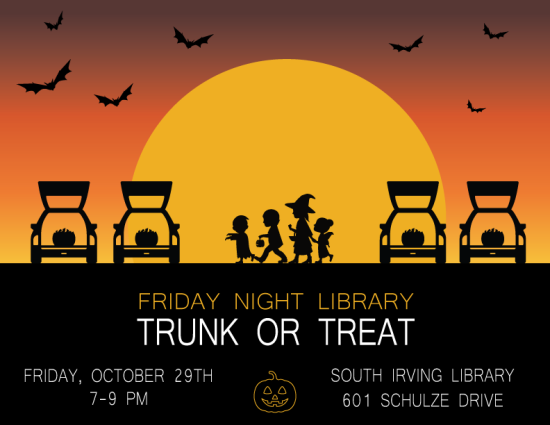 What is as large as a parking lot and holds pounds and pounds of treats? It's a Trunk or Treat party at the South Irving Library! Kids are invited to wear a costume for the festivities outside of the library. And what's most important at Halloween besides safety? Don't forget to bring a bag for treats! Admission is FREE. Friday, Oct. 29 from 7 - 9 p.m.
Can't make it to the South Library on October 29? The Irving Public Library's "Storywalk and Treat" provides special treat bags at the reference desk inside all three library locations. They're FREE, but only while supplies last.
South Library, 601 Schulze Drive
West Library, 4444 W. Rochelle Road
Valley Ranch Library/Birds Fort Trail Park, 5756 Riverside Drive
Halloween Treats by The Irving Bakery
925 W. John Carpenter Fwy. #104  |  972-773-9630  
No Halloween party is complete without the treats. And The Irving Bakery has a few tricks for you. Drop by to pick up some ghoulish cake balls, pumpkin cheesecake bread or pumpkin spiced jack-o'-lantern balls. Give them three days and they will customize an order for you. Your guests will be talking about your party treats for a long time.
Halloween Costume Party
Southern Junction, 101 N. Rogers Rd.  |  Saturday, Oct. 30 at 6 p.m.  
Be sure to wear your costume to this Halloween party at Southern Junction. With drink specials all night, a costume contest and DJ XL spinning your favorite tunes, bring your inner goblin down and try out the dance floor. You'll have a booootiful night! The party starts at 6 p.m. $5 cover charge.
Las Colinas Day of the Dead Fest
Toyota Music Factory, 340 W. Las Colinas Blvd. |  Saturday, Oct. 30, 5-10 p.m.  
Commemorate Day of the Dead at Toyota Music Factory and participate in a grand celebration on Texas Lottery® Plaza. This year the festivities include:
Catrina Costume Contest for a chance to win Christian Nodal concert tickets and a weekend hotel stay at a nearby Toyota Music Factory Hotel, plus other prizes.

Street Market by BOHO Market from 5-10PM.

Lineup of live bands includes Mariachi Rosas Divinas and Lara Latin.

Food and Drink provided by Pacheco Taco Bar
CLICK HERE to enter the costume contest.
Las Colinas Day of the Dead Canal Celebration
US-Mexico Chamber of Commerce, 207 Mandalay Canal  |  Monday, Nov. 1, 5 - 7 p.m.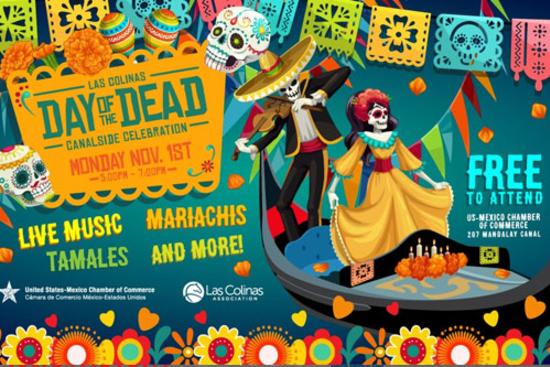 Join the US-Mexico Cultural and Educational Foundation and the Las Colinas Association in a canalside celebration for Day of the Dead. This FREE event will feature live music from the Irving Middle School mariachi band, face painting, an ofrenda, tamales, hot chocolate, gondolas and photo ops, and more. 
Costume Block Party
Green Gator, 340 W. Las Colinas Blvd. #100  |  Friday, Oct. 29, 9 p.m. - 1:45 a.m.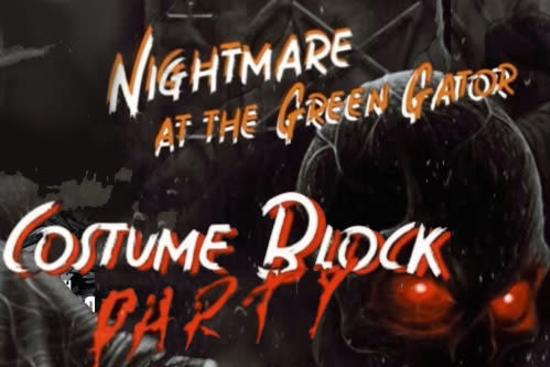 Come to the Green Gator's Halloween Party where you can win prizes for your costume. Sexiest costume and best couples costume winners will be announced at midnight. Stay for the after party with service industry specials. Admission is free.
Halloween Party
The Ginger Man, 5250 N. O'Connor Blvd.  |  Saturday, Oct. 30, 5 p.m. - 12 a.m.  
Party with the best - Espolon Tequila - at The Ginger Man at Water Street. At this Halloween Party, there'll be a pumpkin carving and a costume contest, so dress up and prepare to hack away. You know at The Ginger Man, there'll be plenty of suds to go around.
Preserve Halloween Festival
Irving Convention Center, 500 W. Las Colinas Blvd. |  Friday-Sunday, Nov. 19-21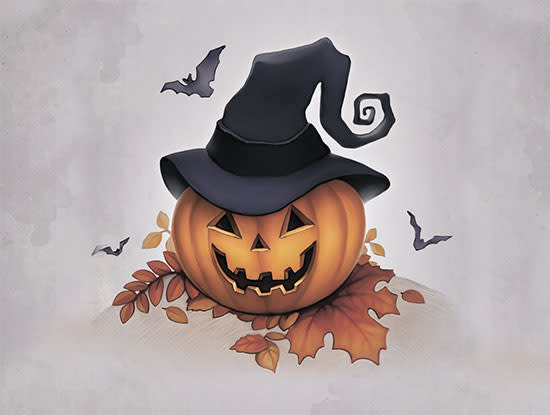 Join the Halloween fun at the Preserve Halloween Festival at the Irving Convention Center at Las Colinas. It will be an entire weekend of trick-or-treating, so don't be shy. All vendors will have candy stashed at their booths! What else can you expect? Nightly movie screenings, live DJs, pumpkin carving contests and, of course, Halloween costume contests for adults and kids! Grab your tickets to attend or become a vendor. Check out the list of special guests! Admission for online tickets is $25 for Friday OR Sunday only, $35 for Saturday only and $60 for all three days. Save $20 and get TWO weekend passes for $100. Kids 10 and under are $5.  Friday-Sunday, Nov. 19-21. Times vary each day.