Summer is here and like many of us, our Summer plans and trips have had to be canceled or put on hold. But, after months of quarantine, you are probably starting to look for a fun destination that is driveable, a nice pillow to rest your head on, and a staycation that is beyond memorable. Well, let me introduce you to the Texican Court, located in the heart of Dallas/Fort Worth. 
This urban retreat provides guests a unique experience, authentic food and beverage, and relaxed deluxe guest rooms and suites. With all the space you need, Texican Court guests can easily social distance in the great outdoors, but not be too far from food and entertainment.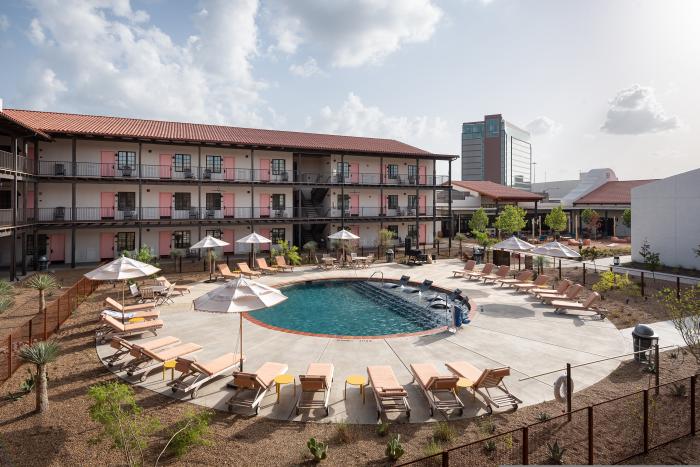 Called the "Most Instagramable Hotel in DFW"
Get ready to Instagram your stay at DFW's "Most Instagramable Hotel!" You'll love the nostalgic feel of this motorcoach style motel but with modern updates and amenities offered throughout the property. Discover beautifully landscaped acres of outdoor fun including lawn games, fire-pits, outdoor swimming pool, complimentary bicycles and walking trails with lakeside views and more. Perfect for a staycation, each room includes a rocking chair for additional outdoor relaxation and a full-size SMEG refrigerator filled with Texas snacks, beer and makings for a cocktail.
Location, Location, Location
Texican Court is conveniently located across from the thriving Toyota Music Factory, Irving's popular all-in-one concert venue, entertainment and dining destination.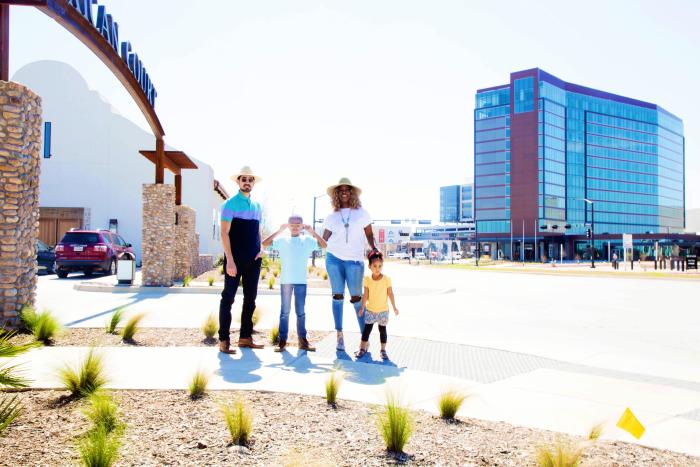 Coffee and Cravings
Pack a lot of fun into your stay and enjoy all the fun just across the street. If you can pull yourself from your front porch rocking chair, might I suggest you grab a bike and ride over to Nosh and Bottle for breakfast/brunch and grab one of their amazing signature coffees, I especially love their caramel iced latte. Consider also grabbing a Charcuterie & Cheeseboard to be enjoyed poolside. Their market is chocked-full of snacks and drinks if a craving hits.
Axe-cuse Me
Don't be alarmed when you wake up with a shirt that says, "Axe Me What I Did Last Night." You just visited Stumpy's Hatchet House and were blowing off some quarantine steam. This axe throwing experience is one-of-a-kind and something to consider when planning things to do in the area. Experience the self-pour beer wall, 11 throwing pits, beer pong, cornhole, jukebox, tons of TV's and lounge areas! It's truly a throwdown!
Food and Fun at an all in one Entertainment Complex
If it's mealtime, be prepared to indulge at any of the 25 dining options located in the Toyota Music Factory. From Japanese cuisine one meal and enjoy a Salvadorian-Mexican fusion plate the next without jet setting around the world. Keep it casual and grab a quick slice of the best pizza you've ever tasted or share a round of tacos before a show. Unwind with a round of craft beers and cocktails or keep it simple with a classic, glass of fine wine – no matter what you're craving, there's something to tantalize every palate at Toyota Music Factory. Don't forget to check out the free live music shows on the weekends, Very soon concerts will be back at The Pavilion, check the schedule and book your stay around seeing your favorite artist or band. 
S'More Fun!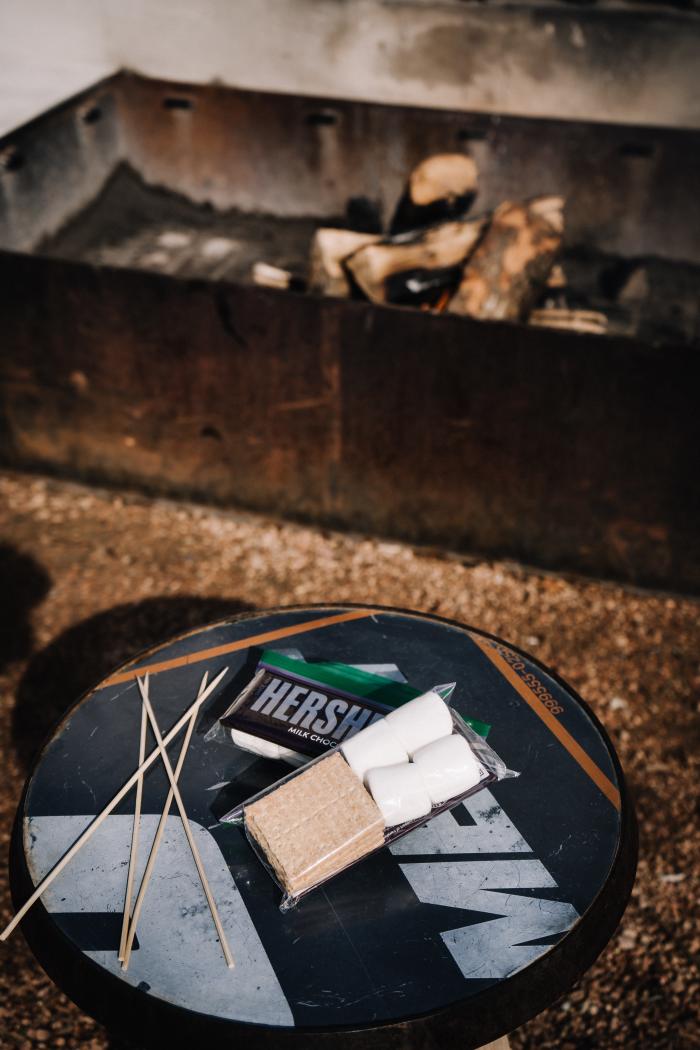 Before your stay is a wrap make another memory around the firepits at the Texican Court. There are s'more kits available for purchase at the front desk if you want the campfire experience.
Dining, Live Music and Drinks
True to its Southwestern theme of big, bold and zesty flavors, Texican Court also has everything you need on-site should you not want to leave. A specialty tequila bar serves up craft cocktails in a cozy firelit space and the ambiance of Two Mules Cantina, their onsite restaurant should be visited where you can enjoy Cochinita Pibil, Michelada Ceviche and Queso Flameado. Sit back and enjoy the vibe and live music on select nights. The Cantina offers great dining areas inside and outside. The patio offers a cool breeze and stunning views of surrounding architecture and Southwestern decor.
Staycation Deals Waiting for YOU
The best news about this glorious staycation destination is it's affordable for any budget. Stay one night or extend your stay and get an extra discount. Texican Court is perfect for families, couples, or even a girlfriend getaway. There are several room options to choose from to meet the needs of every traveler. Classic Rooms to suites are available, as an added bonus they are also puppy friendly! Which Staycation Package is speaking to you?
Poptails with A Purpose - Book Now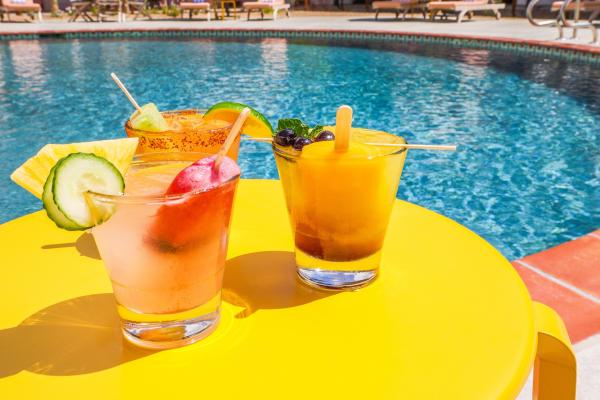 Stay 2 Nights & Save - Book Now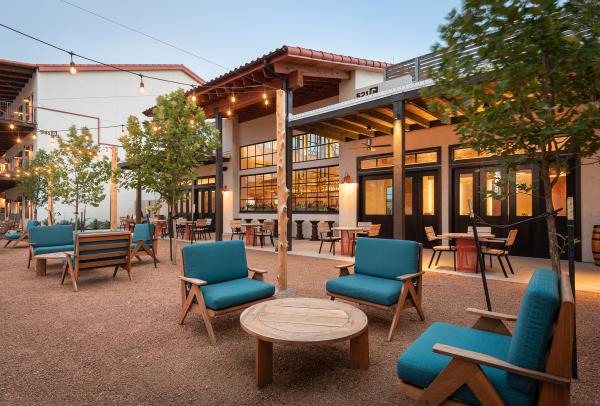 This cool Irving hotel deal is a limited time offer. Rates start at $89 per night! Take advantage of the savings and plan your travel now. Relaxation and luxury converge at our Irving hotel.
A Romantic Date Night Package - Book Now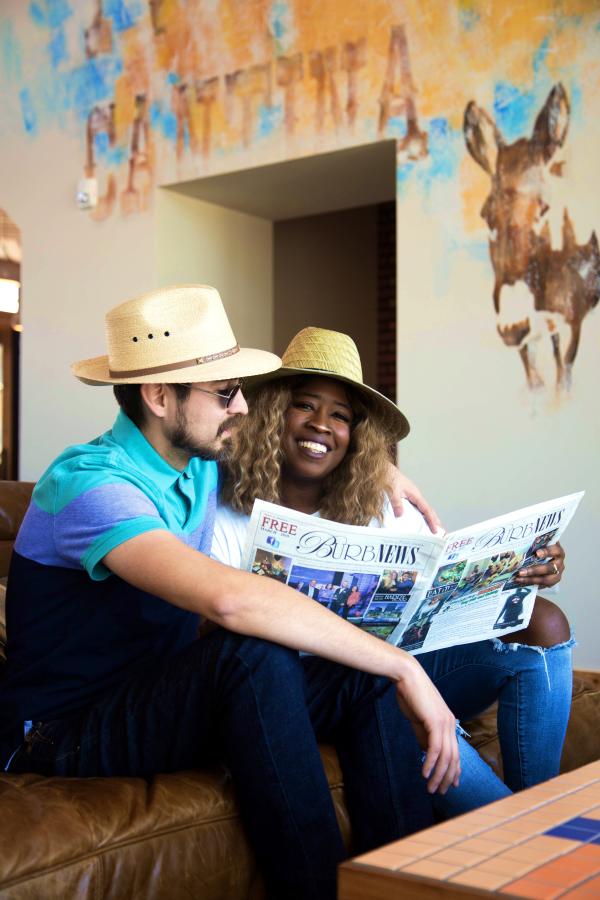 Overnight accommodations for two
Romance Amenity  upon arrival
One appetizer in Two Mules Cantina
2 Complimentary drink vouchers for Two Mules Cantina
Glamping Texi-cation - Book Now

Two Texas Beer Vouchers at Two Mules Cantina
One Appetizer at Two Mules Cantina
S'mores package upon arrival filled with all you need for roasting
Two Vouchers for a Hot Flapjack Breakfast
Be sure to check Texican Court's offers page on the regular for updated deals and staycation packages!
We look forward to welcoming you to Irving and the Texican Court in the very near future to enjoy a relaxing and pleasant staycation.