There is something so comforting about eating at a classic diner on Saturday morning, enjoying home-cooked style food, served by friendly staff and at economical prices. Irving Diner is a nostalgic blast from the past 50's diner experience. While the walls may be filled with legends and icons of the mid-20th century, their quality, cleanliness and delicious foods have stood the test of time, and they continue to keep up with today's modern pace.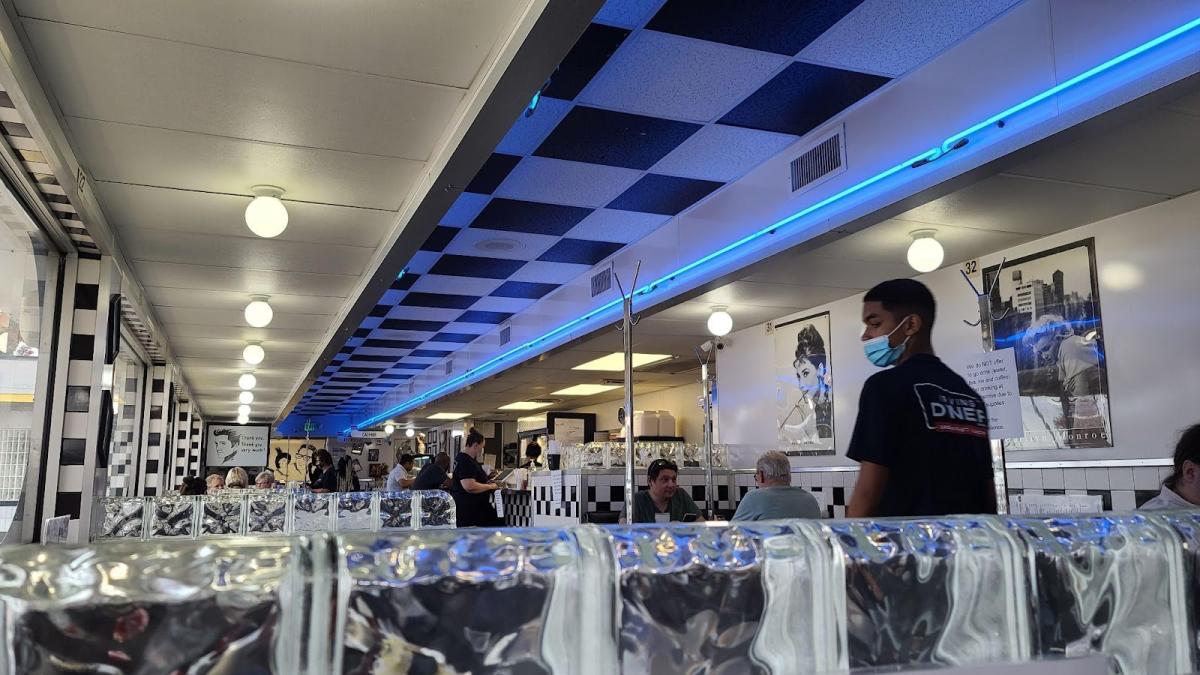 Established in 1989, Irving Diner has been a staple to breakfast and lunch lovers in Irving and beyond. Classic dishes like pancakes, omelets, burgers, and stacked-high sandwiches will please the whole family. While the area of north Irving and Las Colinas is quickly changing around it, Irving Diner stands as a time capsule of old soda shop days and milkshake sippin' afternoons. 
Whether you are an early riser before work or snoozing on the weekend, you can enjoy breakfast all day while they are open until 2 p.m. Decadent French toast, pancakes, waffles, stuffed, fluffy omelets, and creative Tex-Mex breakfast items make it easy for all to find something delicious.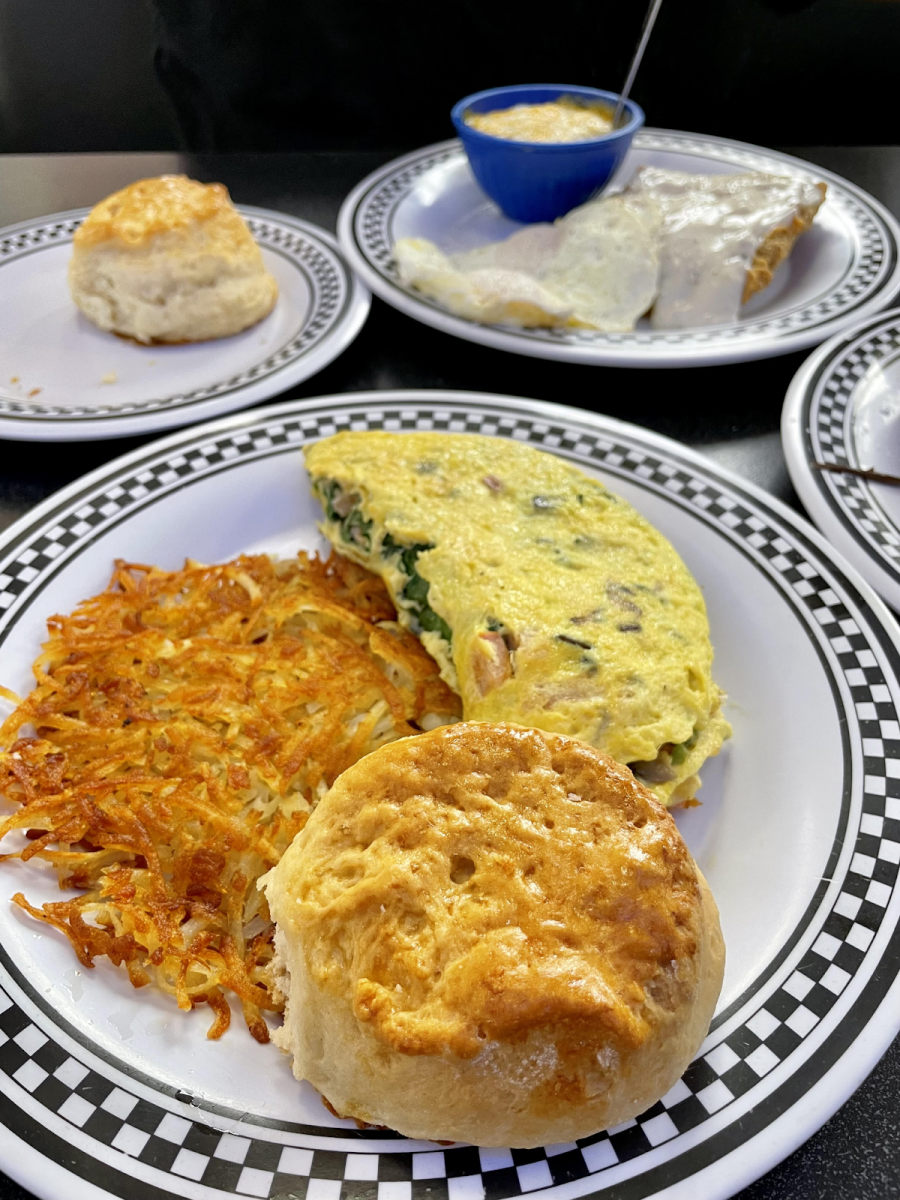 Fill your cup with some fresh, hot coffee and enjoy their house-favorite menu items, like the banana Nutella French toast or chicken fried chicken, topped with two eggs any style, gravy, and grits! For a Tex-Mex morning, order the amazing smothered breakfast burrito filled with scrambled eggs and potatoes, topped with chili and cheese or the classic migas with scrambled eggs, crispy tortilla chips, bell peppers, tomato, and cheese. For those looking for a lighter breakfast to start the day, the Garden omelet is highly recommended and will satisfy your vegetable craving for the day with three eggs loaded with spinach, tomato, and mushroom (I love to also add onions). Or choose the avocado toast served with fresh fruit and egg whites.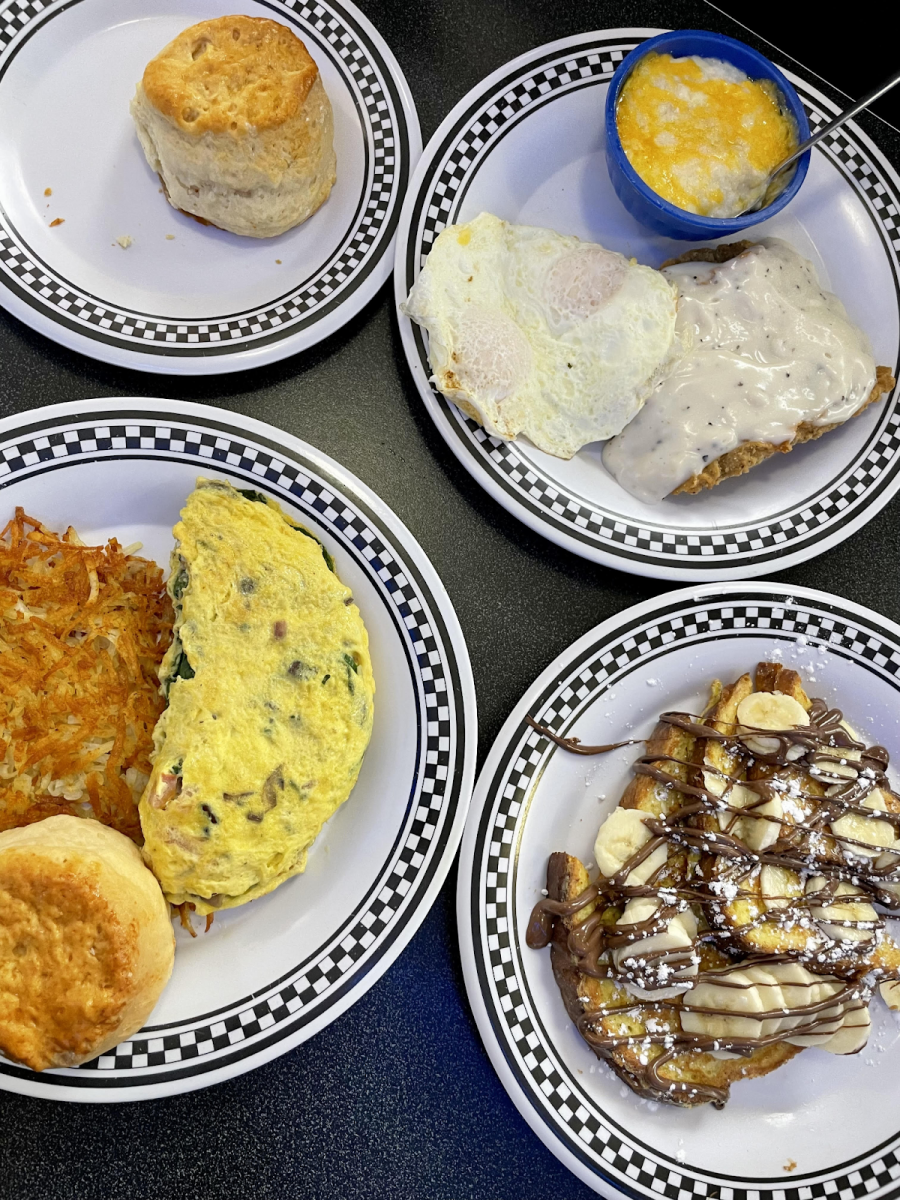 (Top left: homemade biscuit. Top right: chicken fried chicken. Bottom left: Garden omelet. Bottom right: banana Nutella French toast)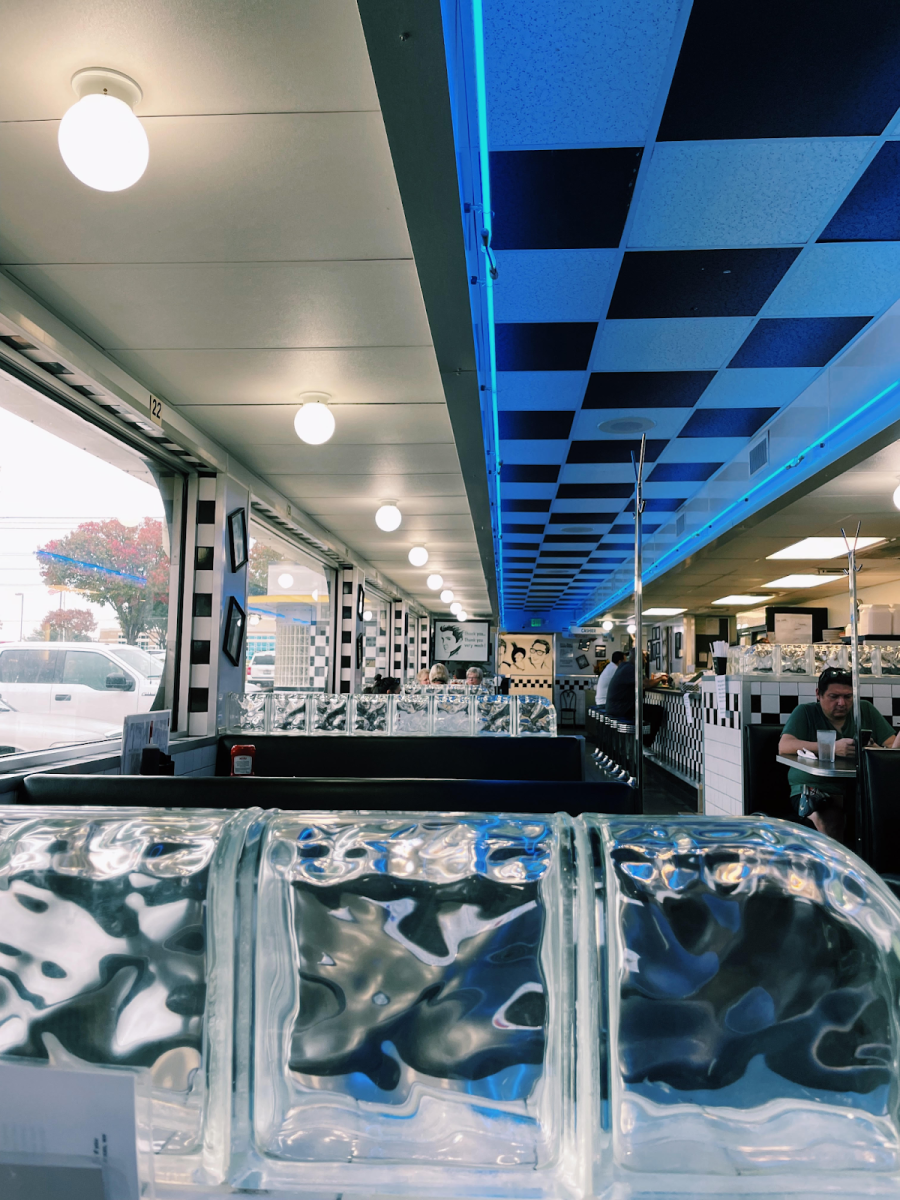 While breakfast is always a great idea, you definitely can't go wrong with the lunch menu at Irving Diner. Juicy burgers piled-high, sandwiches, and diner classic dishes will keep you full all day and will leave your taste buds dancing. Some popular items to try are the Texas burger with pepper jack cheese, grilled onions, jalapenos, and barbecue sauce on the side or the B.L.T. stacked with six strips of bacon with lettuce, tomato, and mayo. You will also see several diner-style favorites that are a must-order like the Reuben sandwich, pot roast bowl, and chicken fried steak. If you are not too full from all the amazing food at Irving Diner, their milkshakes are a must! Keep it simple with vanilla or chocolate, or go bold with fun blends like chocolate and peanut butter swirl.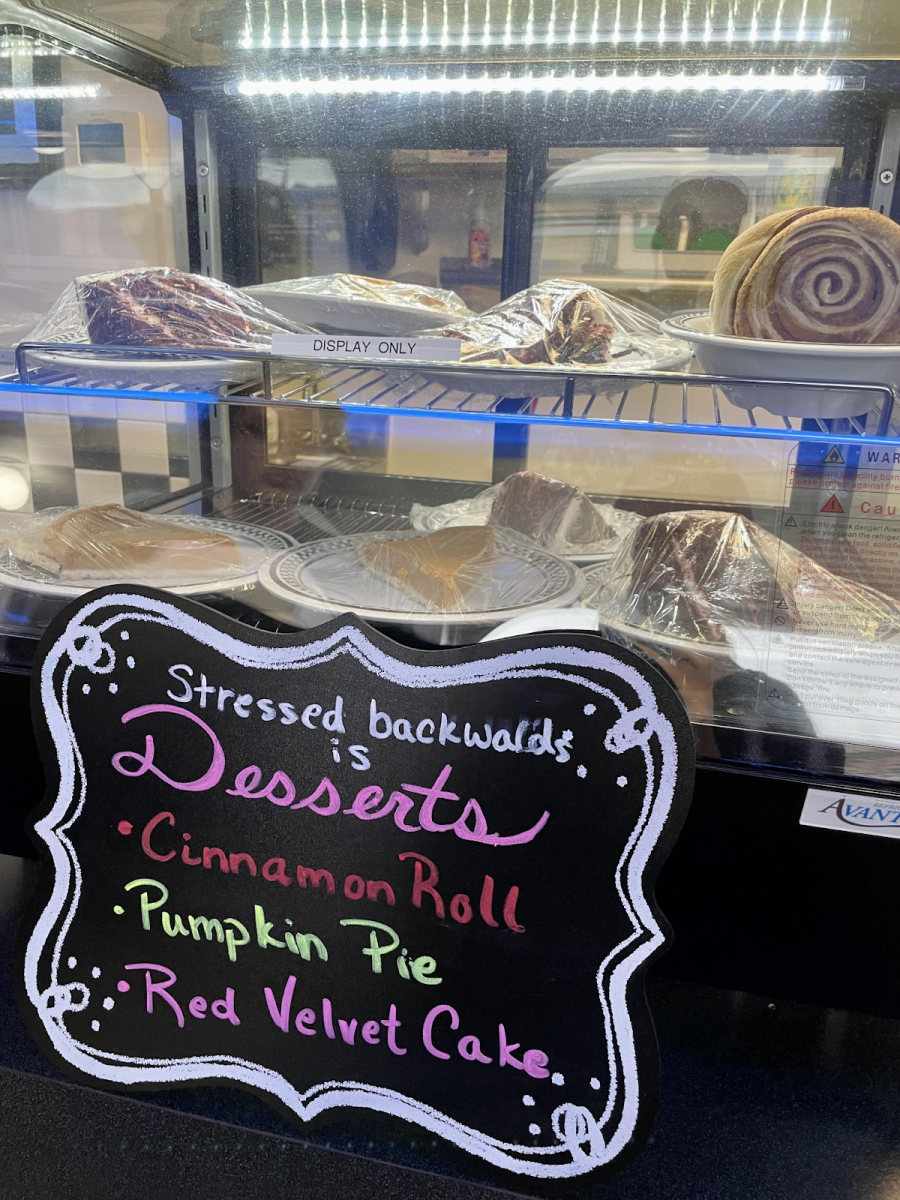 Don't forget about dessert! Irving Diner bakes up fresh pies, cakes and breakfast sweets that are too hard to turn down. If nothing else, you must try their homemade cinnamon roll as the perfect finish (or start) to your meal.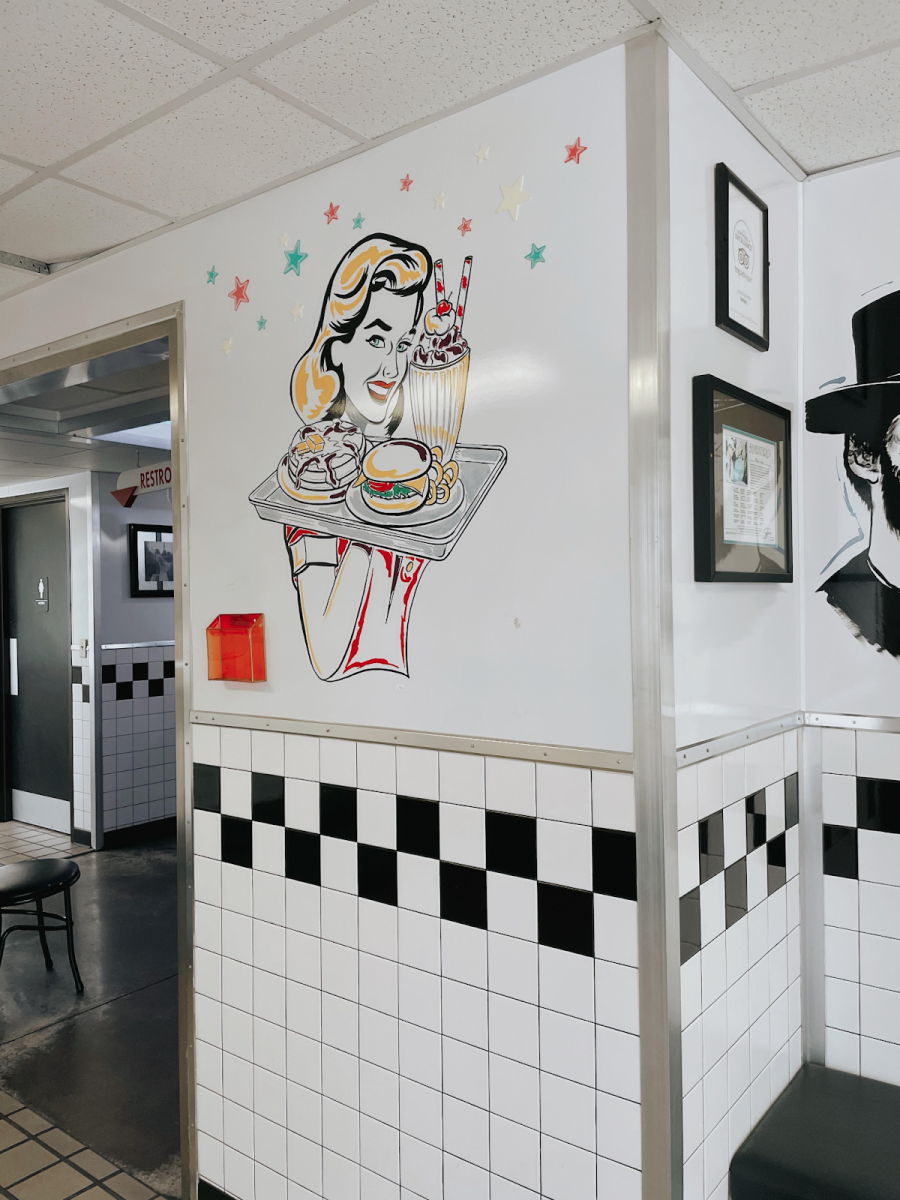 Irving Diner is a special place in Irving and showcases the love that local businesses have for their community. Their warm, welcoming staff will make you feel right at home, even if it is your first time to visit. Belly up at the counter or slide into a booth and enjoy some seriously delicious food. While the jukebox music of the good ole' days plays in the background, remember that you are supporting a small business in Irving that is happy to serve you, keep you full and keep you coming back for more. Check out Irving Diner today!