Let's Talk Turkey! 
This 2021 holiday season, there's no shortage of warnings about, well, shortages. If you don't plan ahead, you might find yourself in a turkey day dilemma, because there may not be enough birds to go around. Here in Irving, there are a range of outstanding restaurants where you can have your turkey and dressing and eat it too, along with all the sides and pies - even pizza pies! That's right, we've got the skinny on all the restaurants open for you to gobble till you wobble from fine dining to fast food and everything in between. Get your fat pants ready! 
Gather 'Round Their Table

LAW
Four Seasons Resort and Club  | 7150 N MacArthur Blvd | (972) 717-2420
LAW Restaurant at Four Seasons Resort and Club is offering a special five-course brunch feast featuring a prix fixe menu of Thanksgiving classics and LAW brunch favorites. Start with a seafood platter and fall harvest chicory salad. Next, enjoy a choice of butternut squash "cappuccino," honey glazed ham Benedict, or baked French toast streusel. Main course choices include roasted turkey, rack of lamb, scallops, short rib Wellington, or sweet potato tortellini. For dessert, new pastry chef Bustos has crafted a trio of treats including pecan, apple and pumpkin pie bites. Adult meals cost $105, which includes two mimosas or Bloody Marys. Seating is from 10 a.m.–2:30 p.m. Dinner, including a traditional Thanksgiving plate, will be served à la carte from 5-10:30 p.m. Call for reservations.
Omni Las Colinas Hotel serves a Friday Feast
221 E Las Colinas Blvd | (972) 556-0800
The Omni Las Colinas Thanksgiving buffet will be served on Friday, Nov. 26, from 10:30 a.m.–1:30 p.m., featuring chilled seafood, breakfast, egg bar, carving station, cured meats, salads, specialty Thanksgiving items, dessert and a kids' menu. Adult meals cost $55, or $29 for children 12 and under. Call for reservations.
PJ's Cafe
2301 N O'Connor Rd | (972) 255-8400 
Support local at  PJ's. Yes, they will be open on Thanksgiving Day serving turkey with cranberry sauce or ham and pineapple. Sides include mashed potatoes, green beans and dressing. Also gravy and cornbread are included, with two slices of pumpkin pie. Check back to see if they will be preparing to-go orders, well, due to the aforementioned turkey shortage. 
Turkey & Fixin's To Go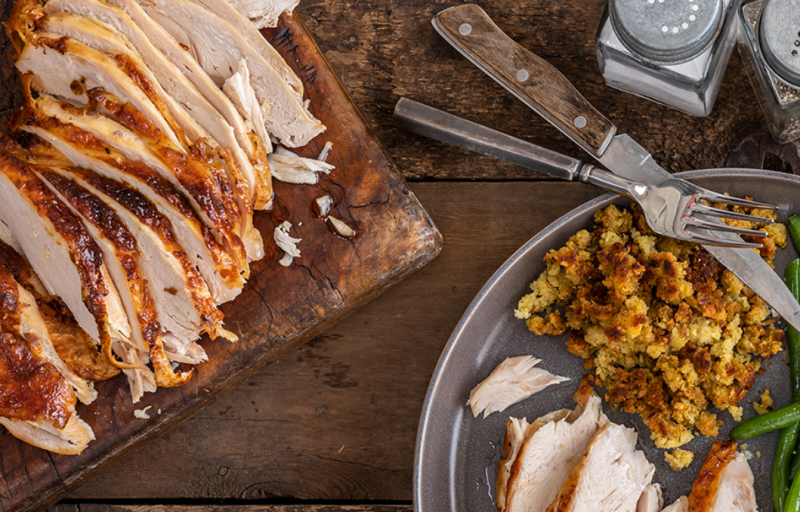 Boston Market
2705 N Belt Line Rd | (972) 594.6014
5487 N MacArthur Rd | (972) 757.0772
At Boston Market you can dine in or carry out including à la carte, making it easy to add a few extra menu items to your Thanksgiving dinner.
Cowboy Chicken
3351 Regent Blvd #100  | (214) 496-0724 
Feed your whole posse with Cowboy Chicken's Turkey Holiday Package. Holiday packages feed eight to 10 hungry guests and include their signature wood-fired turkey, twice-baked taters, wild west sides, country-style stuffing, homestyle dinner rolls and scrumptious peach cobbler. For $120 you can get the whole package, or if you prefer just the turkey, it's $55 unsliced or $60 sliced. They are closed on Thanksgiving and Christmas day. There's limited availability (shortages, again). This offer is available until January 1. Order online.
Po Melvin's
4070 N Belt Line Rd | (972) 255-3919
Mel's Thanksgiving dinner includes a whole roasted turkey, traditional sage dressing, turkey gravy, mashed taters, sweet taters (Lil Mel Praline Topping +$15.00), classic green bean casserole, cranberry sauce and dinner rolls. You can add on for an additional cost southern favorites like sweet tea by the gallon, jalapeno cornbread, cobblers and bread pudding. And of course, Mel has thought of everything to make your Thanksgiving celebration perfect including a heating set-up which includes three racks, three water pans and three sternos for $30. Feed six for $99.99 or 20 for $199.99. Now that's a deal, "sooo good ... it'll make you wanna slap yo mama!" Thanksgiving dinners and sides can be pre-ordered online or by calling Ciara at 972-255-3919. Order by Tuesday, Nov. 23, for pick up on Wednesday, Nov. 24. Items will be picked up cold with reheating instructions.
Whole Foods
6741 N MacArthur Blvd | (469) 845-8001
Holiday selections include full holiday meals, appetizers, à la carte entrees, holiday sides, soups and sauce, desserts, breads and rolls, vegan holiday meals, plus raw poultry and meat for the at-home chefs, and of course, holiday wines. Whew!  Find the entire offering here. Pickup Dates: November 19-25.
Sides & Pies To-Go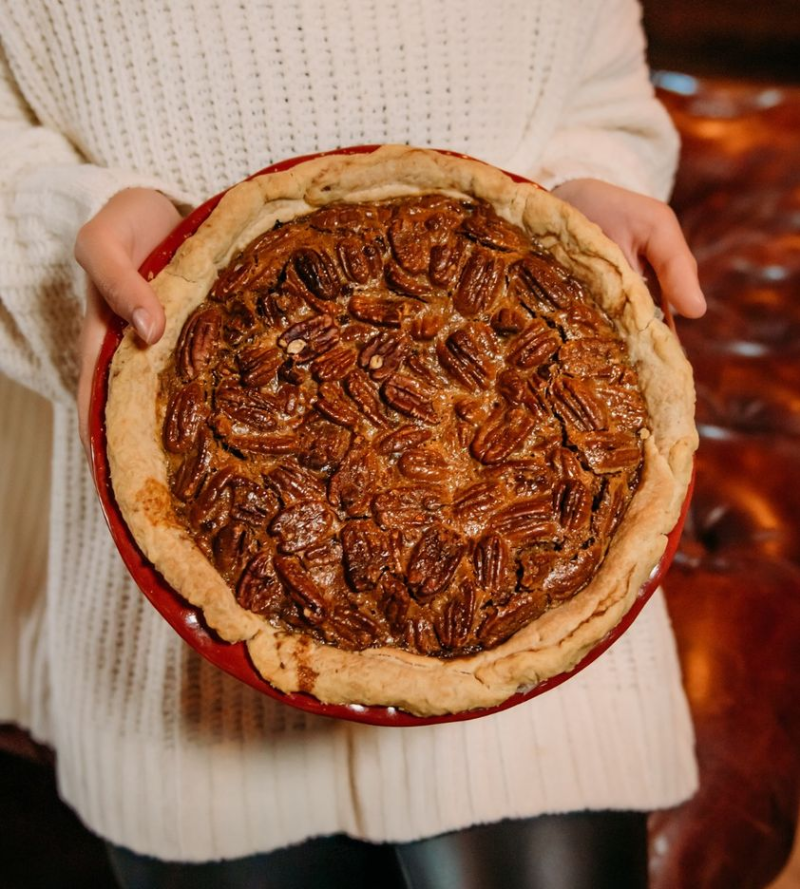 The Ranch Route 66 Pecan Pie    
Joe's Coffee Shop
425 W Irving Blvd | (972) 253-7335 
Although Joe's will not be open on Thanksgiving Day, if you didn't already know, Joe's is Mr. Nice Pie! Not only does he bring us a fabulous coffee shop, he bakes a mean pie. Give Joe a call and grab a nice mean pie to-go for your special gathering. 
Mama's Daughter's Diner
2412 W Shady Grove Rd | (972) 790-2778
Mama says you better eat your veggies. Turnip greens and green beans are part of  Mama's Daughter's to-go offering, but don't forget the carbs!  What would Thanksgiving be without candied yams, mashed potatoes, mac & cheese, cornbread dressing, giblet gravy, rolls and cornbread? Seriously, who needs a turkey!?! ... especially when you can get traditional pies, cream pies and cobblers, oh my! Here's the order form with all the delicious details. 
 
The Ranch
857 W John Carpenter Fwy | (972) 506-7262
Bring a slice of The Ranch home for the holidays with a homemade (six-pound!) Route 66 Pecan Pie! Pre-order now. 
In a Flock of Their Own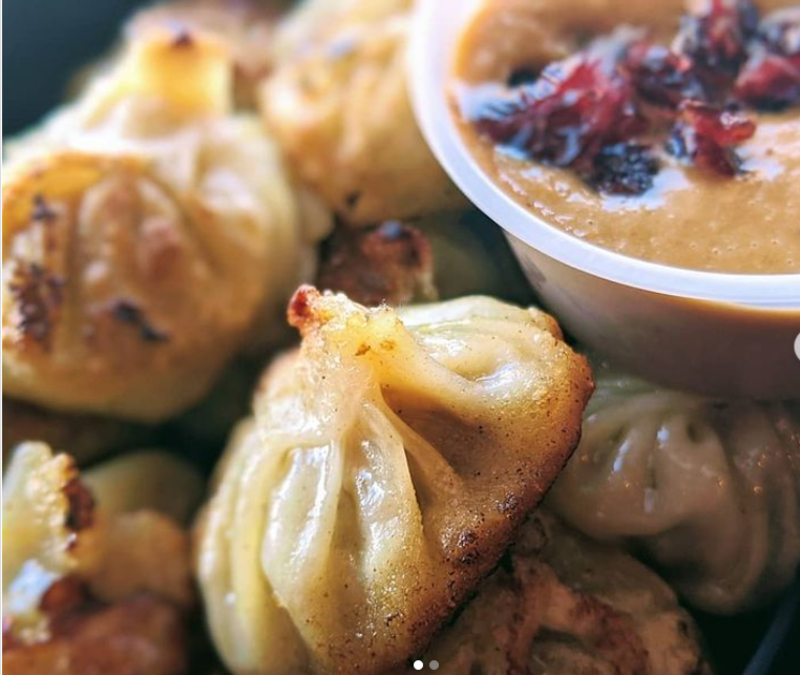 CAFEMANDU Turkey Momo  

For the non-traditionalists or even the contrarians who never want to eat another bite of turkey and dressing, these Irving eateries offer unique menus!

 
Hugo's Invitados
5240 N O'Connor Blvd | (214) 496-0590
Not in a fowl mood? Good, no time for that since it's a day about being grateful, and Hugo's is open from 11 a.m. to 3 p.m. serving their regular dinner menu, plus brunch!  
Blaze Brazilian Steakhouse
310 W Las Colinas Blvd  |  (469) 208-7977
Get the full Brazilian experience with an American turkey twist from 11 a.m. to 7 p.m. on Thanksgiving Day. Call for reservations. 
CAFEMANDU - Flavors of Nepal
3711 N Belt Line Rd | (469) 647-5067 
If you've never tried a momo, you're missing out. In Cafemandu's case, you'll want to meet and eat the Thanksgiving-inspired momo. It's a turkey-stuffed momo with house-made cranberry infused tomato sauce. These are not on the menu and are only available for a limited time. Call to order ahead and check hours.
Let's Give 'Em Pumpkin to Talk About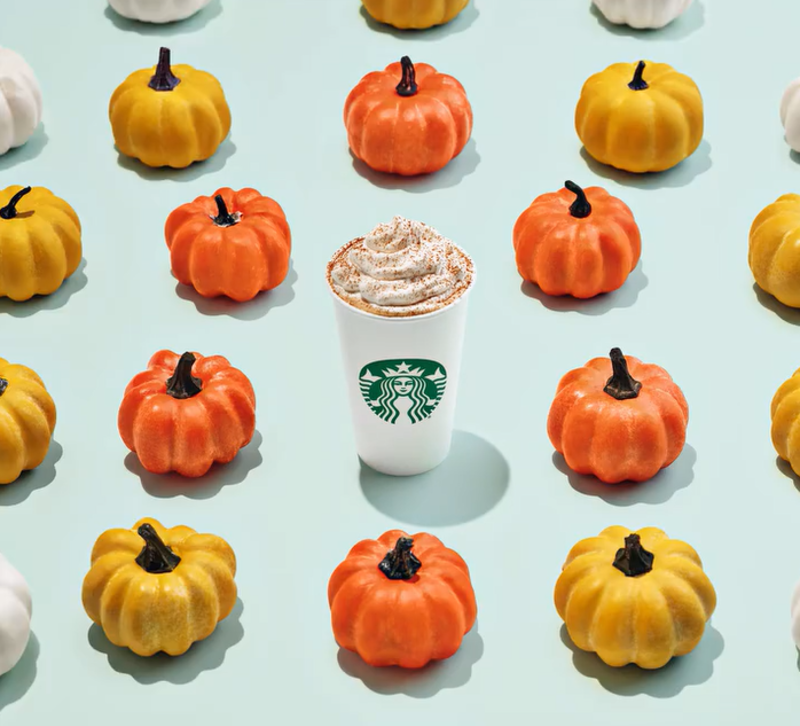 Starbucks
The only day where you might wake up earlier than you do on Christmas morning is Thanksgiving Day. There's always so much to do, even if you're not cooking. No need to get your feathers ruffled ... Starbucks to the rescue! They are open so you can grab your pumpkin spice latte and start the day off right.  Now that news is exciting enough to make anyone perk right up. Hours may vary by location. 
No Frills Un-Thanksgiving Meals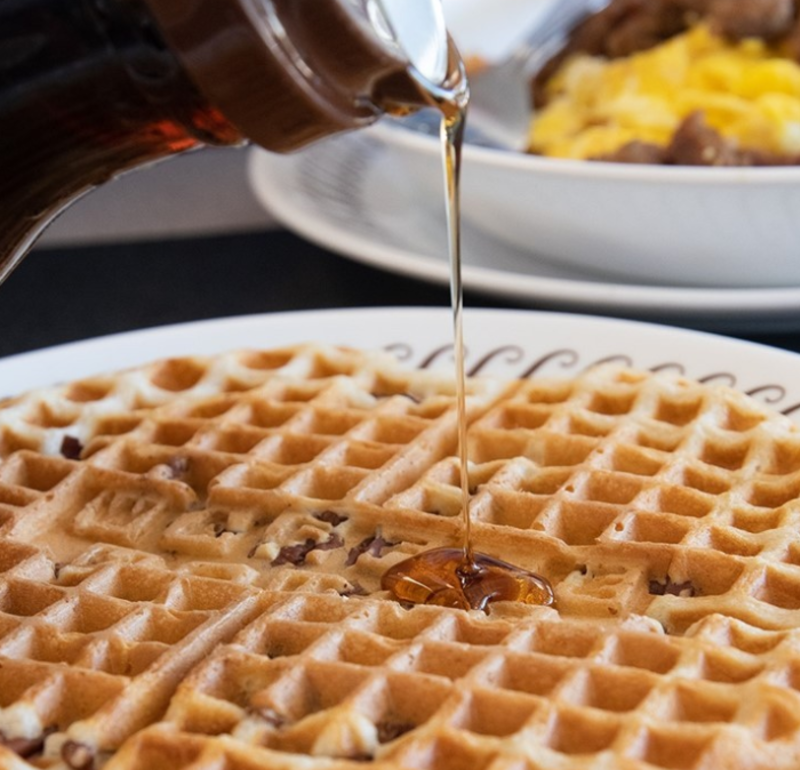 Waffle House   
Applebee's
Take advantage of Applebee's 2-for-$20 deal.
Buffalo Wild Wings
Why not Buffalo Wild Wings? They're serving birds. Just smaller ones.
Denny's
Denny's is committed to staying open 365 days of the year, including Thanksgiving Day. Denny's "Festive Flavors" menu even features turkey dinner and pumpkin spice pancakes.
Hooters
Head to Hooters to celebrate this holiday with plenty of football and beers!
The International House of Pancakes (IHOP)
If breakfast is your jam, IHOP adheres to their normal 24/7 schedule year-round, including Turkey Day. You could even get a free meal by signing up for the Pancake Revolution program! 
Ruby Tuesday
If you're craving fries over potatoes and gravy, head to Ruby Tuesdays this year!
Waffle House
Always reliable, the infamous Waffle House maintains its 24/7 schedule throughout the holidays for around the clock breakfast needs.
Fast Food Fixes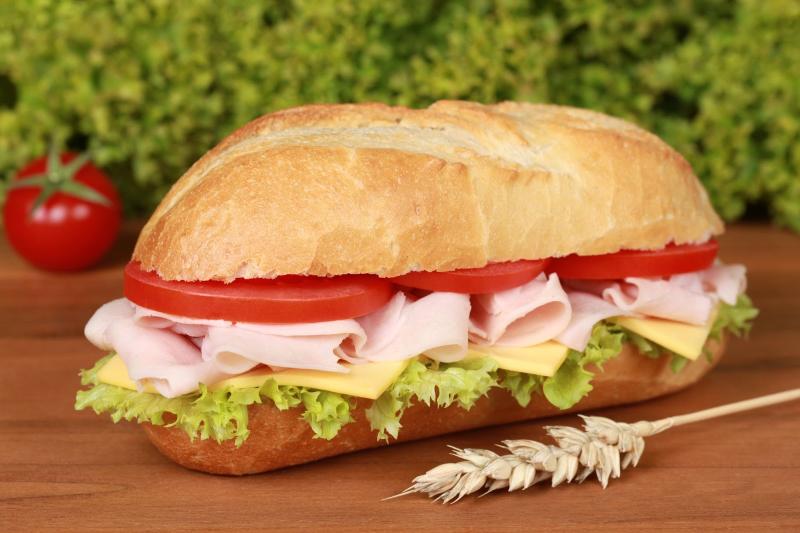 Burger King
Not into turkey? You can count on Burger King to satisfy your Thanksgiving holiday hunger with a burger, fries and a shake.
Jack in the Box
Jack in the Box is open 24/7 – ready to serve no matter when you start craving their seasonal pumpkin spice!
McDonald's
Most McDonald's are open for this holiday, although they may have modified hours. 
Popeyes
Not all Popeyes will be open, so you should call to confirm holiday hours. (I tried, but TBD.) However, those that are open may be serving up 13-16-pound pre-cooked Cajun Style Turkeys!
Sonic
Go ahead and drive on through Sonic on your way to Grandma's!
Steak 'N Shake
Steak 'n Shake will satisfy your holiday hunger no matter what time of day or night through the holidays.
Subway
Grab a round of Subway turkey sandwiches for your friends and family! 
Pizza Pies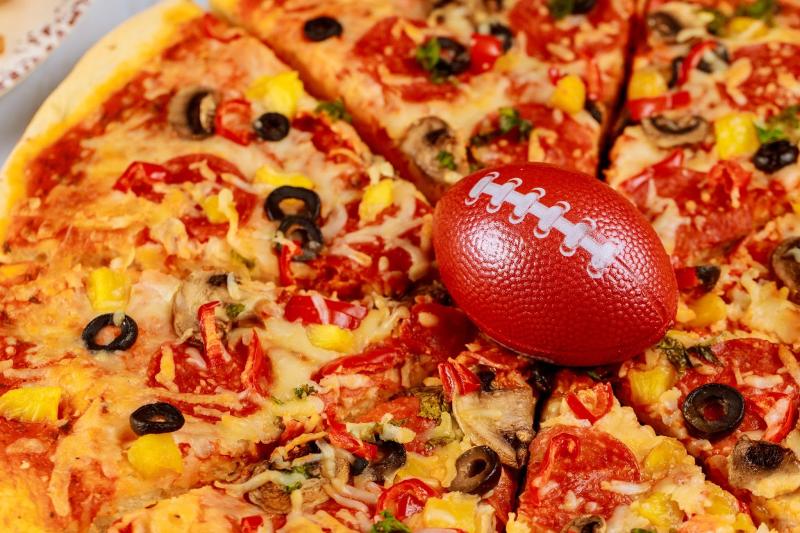 Making your big Thanksgiving feast is now just as easy as opening your front door. What's not to be thankful for!?!
Dominoes
Dominoes will let you custom-design and order a pizza online. Turkey Day meal prep just got a whole lot easier!
Little Caesar's
For a change of holiday pace, how about another great pizza option, Little Ceaser's? 
Papa Johns
Move over turkeys, Papa Johns to your rescue! 
Pizza Hut
Pizza Hut for your traditional Thanksgiving Day football watching? Your guests are sure to appreciate this non-traditional gesture.
Get on the Gravy Train!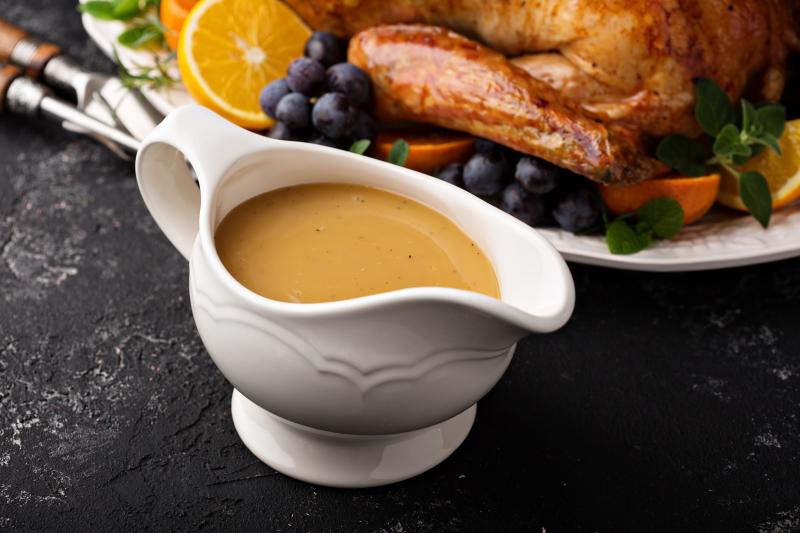 So peeps, if you've made the decision to outsource the cooking, whether it's the whole meal or a few parts, you now know where to find your favs. Place your orders now. The sooner you do so, the better, as some sources may limit the number of orders. Dining out, go ahead and reserve your table. Be sure to check back here for any updates. And last, but not least, Happy Thanksgiving, Y'all! Here at Visit Irving we're grateful for you.