The ultimate foodie and music lover destination; Toyota Music Factory (TMF) is an exciting blend of restaurants, bars, live music, and community events. Located in Las Colinas, Toyota Music Factory is home to several local Irving businesses and is a great spot to show tourists and locals alike what Irving has to offer. Whatever you are in the mood for, TMF has it. Tacos, craft beers, hard-to-find wines, brunch, fresh sushi; the options are endless and your taste buds will always leave happy! It's the perfect "night out" location: catch a delicious dinner, enjoy some live music, then hit last call for a nightcap. For those that like to rise with the sun on the weekends, Toyota Music Factory offers several outdoor community workout classes that are begging to be followed by a sweet and savory brunch with friends. While it all may be one location, each night out at Toyota Music Factory will feel unique and create great memories with the ever-changing music lineups and incredible food. 
Texas Lottery Plaza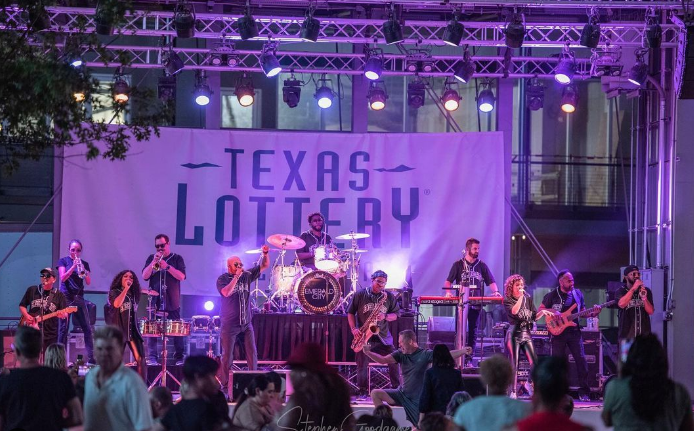 @toyotamusicfactory
Free and open to the public, Texas Lottery Plaza is home to live music and killer workout classes. Check out the Toyota Music Factory website and social media for all upcoming performers and classes.
My personal favorite is the Poses on the Plaza yoga class, followed by a picnic and live music on the lawn. 
Bar Louie 
(469) 472-1050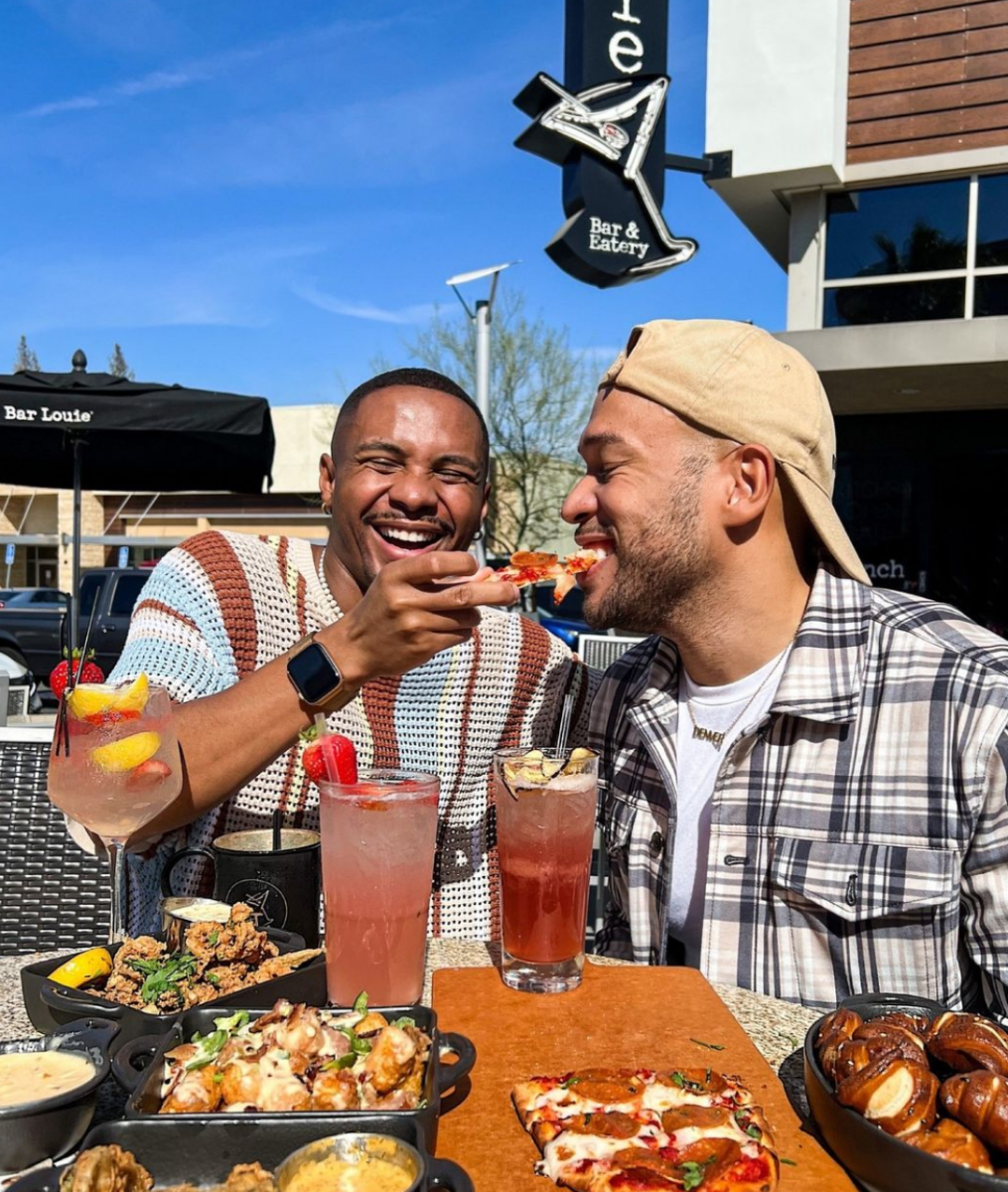 @barlouie
While bar might be in a name, Bar Louie is unlike any other watering hole you've been to. Chef-inspired meals, craft cocktails, seasonal specials, and always a good time all around. A great place to meet up with friends, a date, or a post-work happy hour. 
Blaze Brazilian Steakhouse 
(469) 208-7977
If you are looking for a dining experience, Blaze Brazilian Steakhouse is the place! High-quality cuts of meats, a great wine list, and some amazing lobster tails are waiting for you to enjoy. While I know everyone says, "don't fill up at the salad bar," it will truly be hard to resist the amazing variety of fresh salads, vegetables, and breads that are prepared with just as much attention to detail as their meats. A great spot for a romantic date night or to celebrate a special occasion! 
The Blue Fish 
(469) 482-3474
One of my favorite spots in Toyota Music Factory, The Blue Fish is serving up some seriously fresh sushi, sashimi, and Japanese dishes. Between the amazing happy hour deals and great atmosphere and staff, you will soon become a regular at The Blue Fish. Visit on Tuesday for $10 sake flights and ask your server about their VIP program and earn points towards delicious rewards! 
Claudi B's Nashville Hot Chicken and Burgers
(945) 345-0482
The newest member of the TMF family, Claudi B's Nashville Hot Chicken is a must-try! Spicy and oh so delicious chicken will keep you coming back for more. Nashville hot chicken has taken DFW by storm and Claudi B's does not blend into the crowd by providing authentic and delicious tenders and sandwiches. 
Freshii
(469) 351-7516
A great place for lunch, pre and post-workout, or a simple healthy meal; Freshii will make sure you get all your fruits and veggies for the day in the form of delicious wraps, salads, and bowls. Complete your meal with a fresh-pressed juice or refreshing smoothie! 
Gloria's Latin Cuisine
(469) 242-2641
An iconic staple to Latin cuisine in DFW, Gloria's provides authentic, fresh, and delicious meals that all pair perfectly with a margarita in your hand. Not only is this a great spot for lunch and dinner but they also serve an amazing brunch on the weekends. You will find elevated versions of breakfast tacos and breakfast burritos, classic dishes like Chilaquiles, and sweet Latin twists like their decadent Tres Leches Waffles. 
The Green Gator
(469) 706-6190
It is Mardi Gras year-round at The Green Gator! Flavorful cajun dishes, cocktails, and all things fried will transport you to Bourbon Street while enjoying their patio at Toyota Music Factory. Oysters, shrimp, catfish, and crawfish will be calling your name with each sip of your daiquiri or hurricane! 
Grimaldi's Coal Brick Pizzeria
(214) 496-0337
Seriously, some of the best pizza around can be found at Grimaldi's Coal Brick Pizzeria. Brooklyn-style thin slices that are packed with high-quality ingredients and fresh toppings. Some house favorites include the Brooklyn Bridge with oven-roasted red peppers, creamy ricotta cheese, and hand pinched Italian sausage or the Garden Pesto with artichokes, red onions, and ricotta cheese drizzled with housemade basil pesto sauce. 
Mama Tried
(469) 351-0202
The most happening honky-tonk in Irving, Mama Tried is true to its Texas fashion with live music, local beers, and great times! While closed on Sundays and Mondays, Mama Tried is the place to be for late-night fun with most nights open until midnight, 2 a.m. on Fridays and Saturdays. Try a round of pool, catch a live performance, and cheers with friends in Irving's own oasis!
Mercy Bar & Lounge
(469) 351-0222
For those that love wine or want to explore their wine palate, Mercy Bar & Lounge is the place. Highly knowledgeable staff and servers will help you choose the perfect pairing with one of their tasty entrees or incredible cheese boards. You will quickly understand the careful curation of their menu and how it complements so many wonderful wines. If you are looking to turn your sunset wine and charcuterie to an all-night good time with friends, Mercy does also serve a full bar with amazing craft-made cocktails!
Pacheco Taco Bar
(469) 248-0992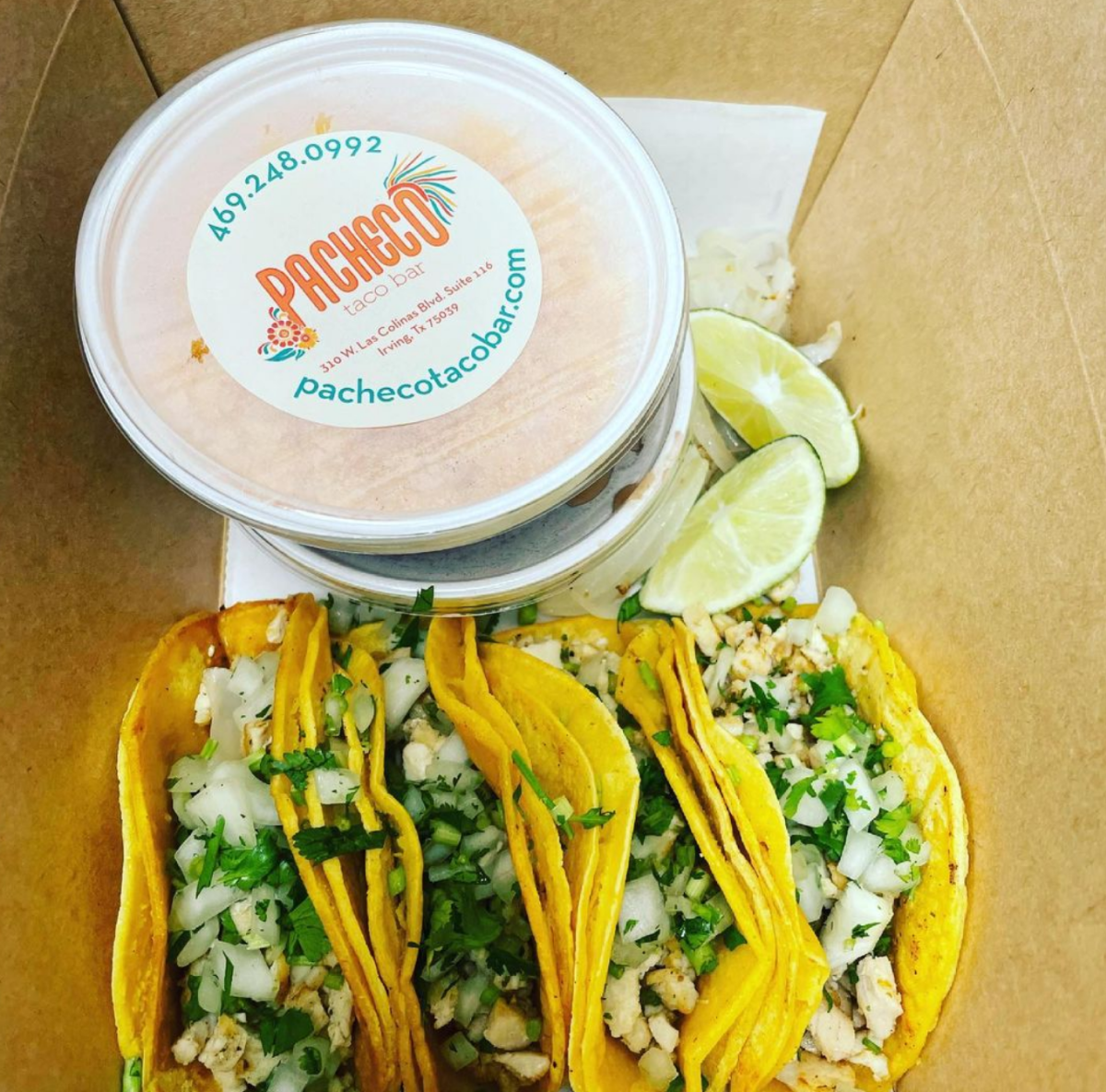 @pachecotacobar
Street tacos at their finest, Pacheco Taco Bar is packing the flavor with savory tacos, creamy elote, and fresh seafood dishes. Truly a place you can eat all day, start with some breakfast tacos, then a torta for lunch, then finish the day with street tacos and a margarita! 
Pop Factory
(469) 499-3095
Refreshing year-round, Pop Factory makes delicious popsicles with fresh fruit and high-quality ingredients for treats kids and adults will love. Keep it simple or load on the toppings like chocolate drizzles and nuts. If you are looking to beat the heat and have a little fun, try one of their 21+ pops made with alcohol to resemble our favorite cocktails like sangria, frose, or margarita! 
Reservoir
(469) 351-7112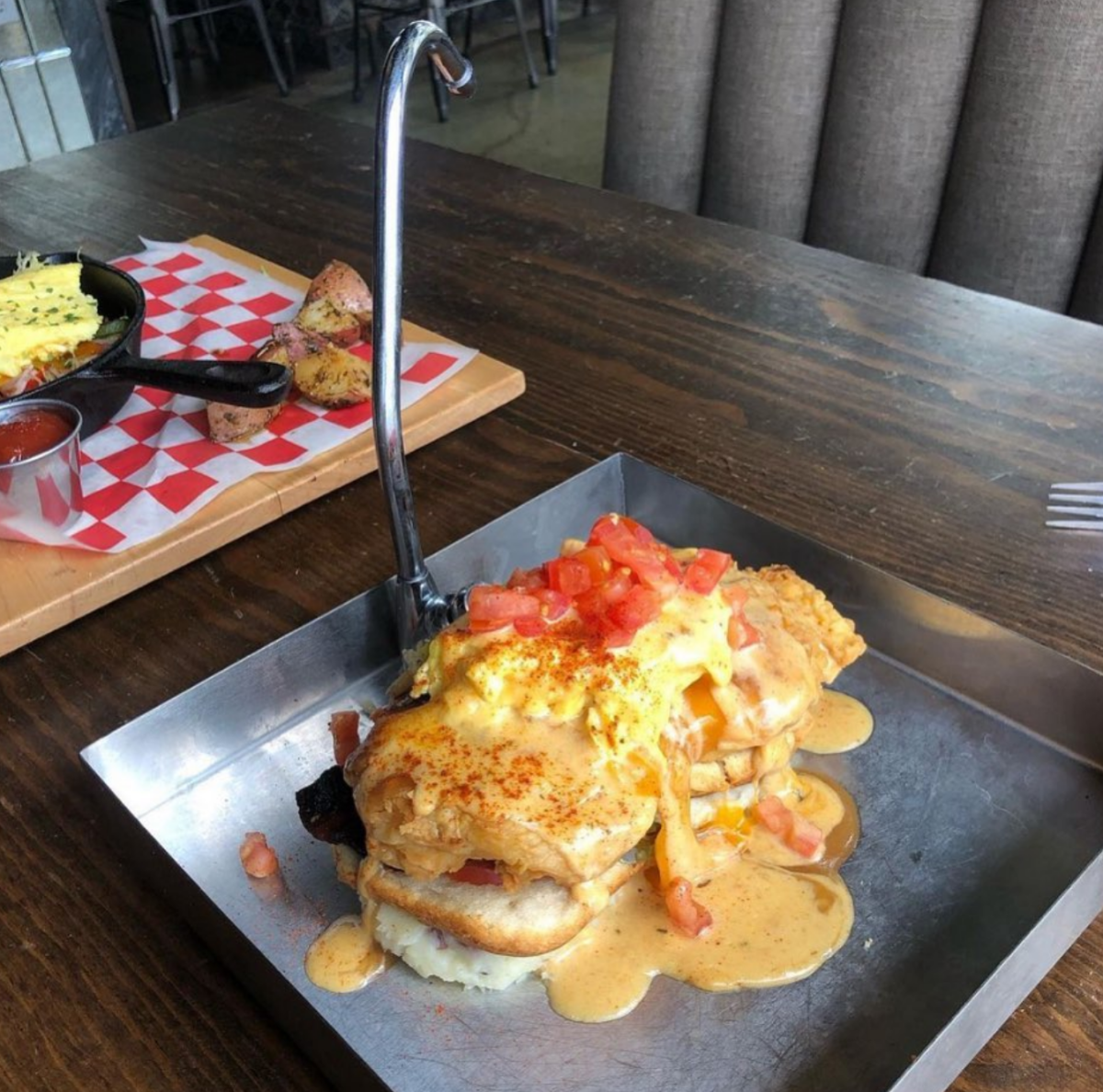 @reservoirtmf
At Reservoir, you will find everything and the kitchen sink (literally). This ultimate brunch dish can only be found at Reservoir and is loaded with whipped potatoes, homemade biscuits, hot house tomatoes, bacon, country fried chicken, brown gravy, sliced cheddar, scrambled eggs, and then topped with a spicy cheese sauce. Don't feel intimidated by this dish though, Reservoir offers a variety of classic and delicious American, Mexican, and Cajun dishes with fun cinematic twists for brunch, lunch, and dinner. One of my favorites to order is the Captain Jack Sparrow for a cap'n'crunch crusted fried chicken and biscuits. 
Stumpy's Hatchet House
(972) 954-2121
The best way to release some pent-up anger (or see how well you'd survive in a zombie apocalypse)? Head to Stumpy's Hatchet House for drinks and some friendly competition among friends and family! Family nights at the bowling alley are over and hatchet throwing is taking over! Do you think you have the skills to hit a bullseye? 
TCBY
(214) 614-8958
Sometimes a classic frozen yogurt is just what you're craving. At TCBY, you will find an array of tart, sweet, and even salty flavors for whatever you are in the mood for. Load it high with fresh fruit, candies, and maybe a caramel drizzle! Can't decide on a flavor, swirl a few together and create a unique combination that may just be your new favorite! While frozen yogurt is a great low-calorie treat compared to ice cream, you can even choose flavors that meet your specific dietary restrictions with diary-free and gluten-free options.
Thirsty Lion Gastropub
(214) 469-0400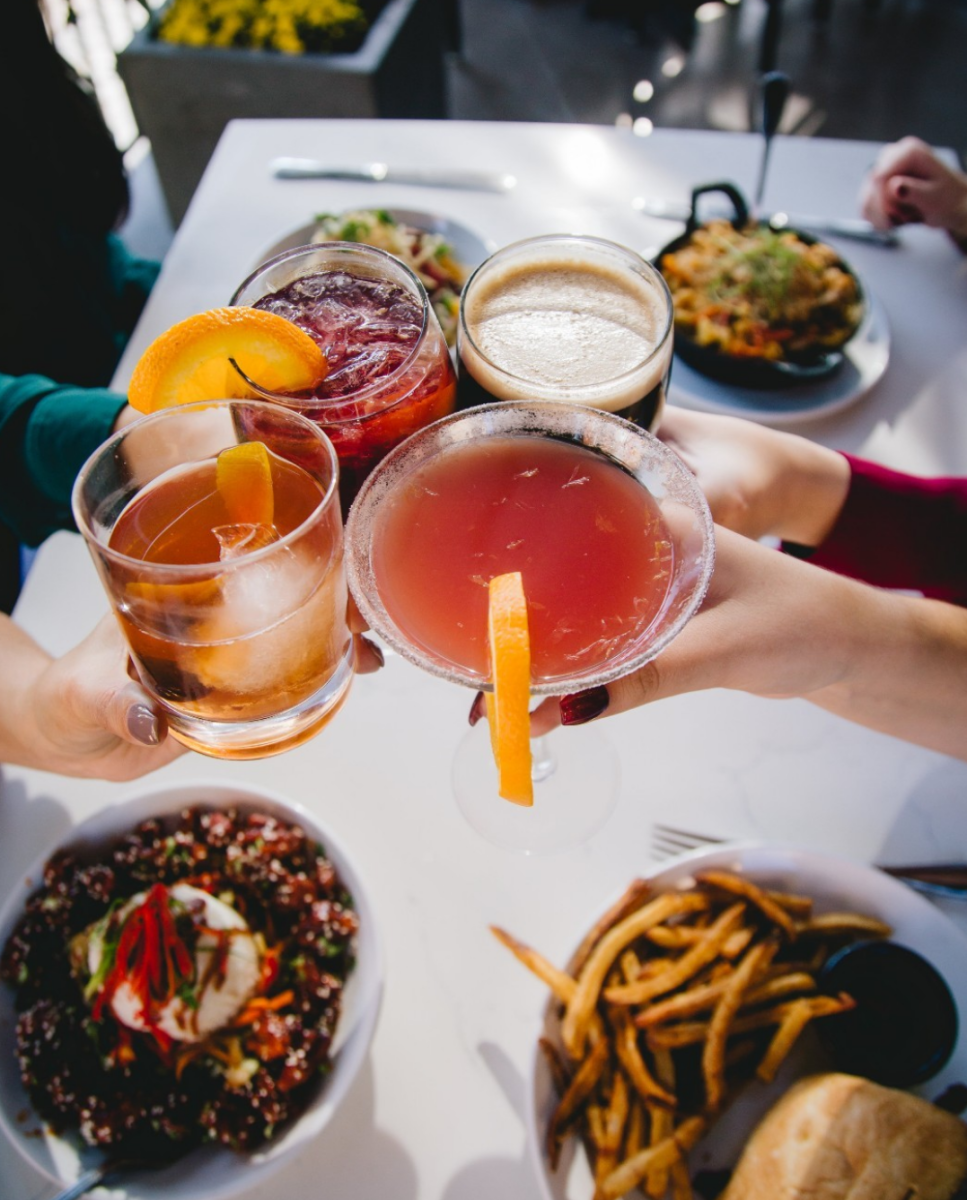 @thirstyliongastropub
I always describe The Thirsty Lion Gastropub as a place you bring people when all are craving something different. Their menu is expansive but does not cut corners on quality and ingredients. Whether you are heading south of the border for a Pork Carnitas Salad Bowl, to the busy streets of China with Kung Pao Chicken, or to the shores of England for Fish & Chips, Thirsty Lion is a crowd-pleaser for all! Keep an eye on their social media for seasonal dishes, drinks, and specials and don't forget about their several charity dishes that when ordered, donate to the specific charity that season. 
Yard House
(214) 496-10151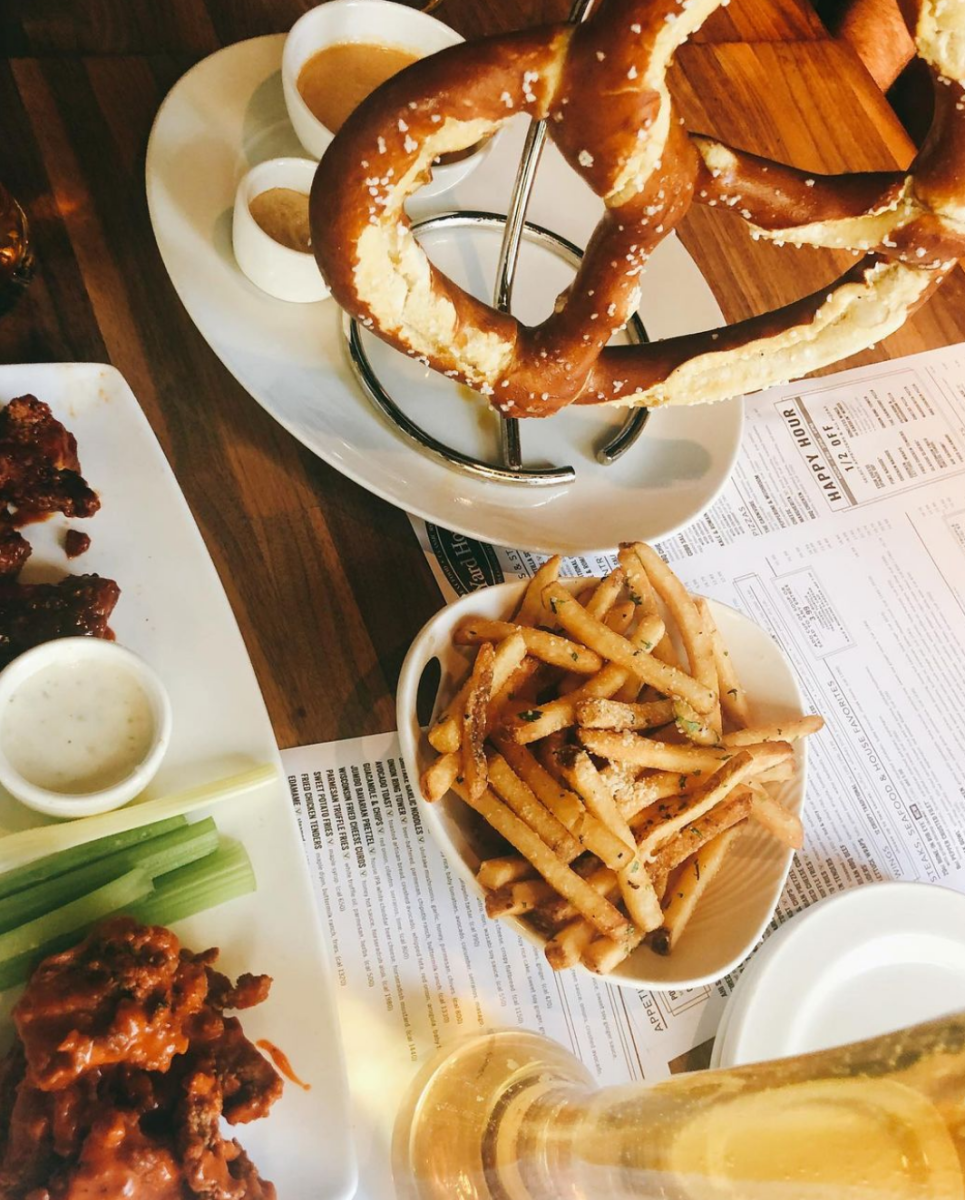 @yardhouse
While known for their yard-high draft beers, Yard House has so much to offer and it's all DELICIOUS! A great place to watch a game, catch up with old friends for happy hour, or enjoy a dinner out with family. You will enjoy bar favorite dishes, chef-created meals, and amazing flavors across the menu. 
Alamo Drafthouse Cinema
(214) 252-7550

The ultimate cinematic experience, Alamo Drafthouse brings together themed cocktails, delicious snackable foods, and new releases alongside classic movies. One of my favorite times to visit is during the holiday season for iconic Christmas movies that create new memories with trivia nights, fun props for the audience, and specially themed food and drinks. 
The Pavilion 
(214) 978-4888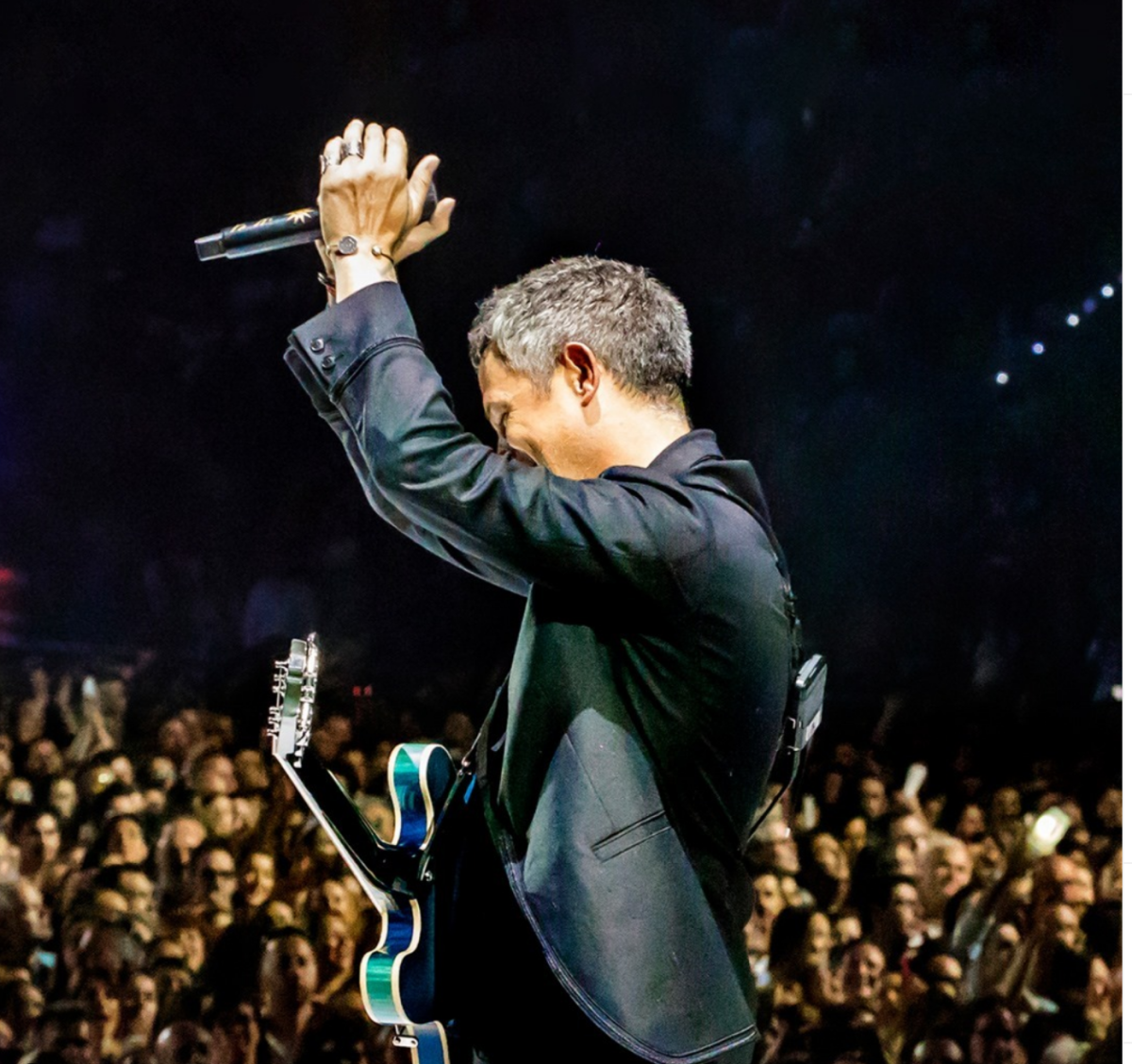 @thepaviliontmf
The heart of the Toyota Music Factory, The Pavilion is a large, outdoor concert venue that attracts artists of all genres, comedians, and special events. View their schedule online for all upcoming shows. Here you will enjoy new up-and-coming artists, current top 40 artists, and some classic bands playing everyone's favorite songs!