In the blink of an eye, it's June, and Father's Day is just over a week away. And after months of quarantining at home, dear old Dad could probably use some fun right about now. So, why not make your Father's Day celebration an experience too? Check out these spots that serve great food, make for great stories and ultimately offer something that will stick to more than his ribs. With tough times all around us, let's gift him a good time he'll never forget on his special day. There's something suitable for every budget, every daddy from Grandpappy to young "Yummy Daddies," and every child from toddler to old-timers!
Right up his alley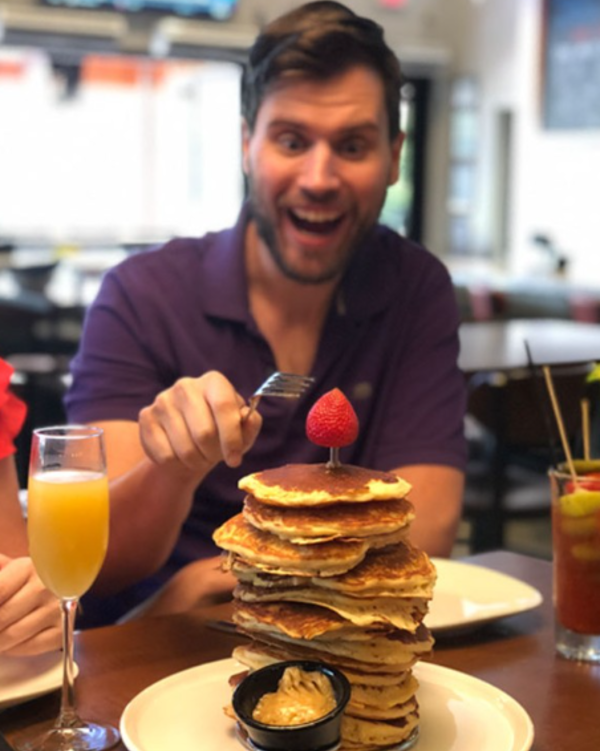 Rock climbing, high ropes course, laser tag, bowling, gameroom, restaurant & patio are now open at Pinstack! Even the food is an experience if you order correctly - like a Pinstacked Pancake Tower or Double-stacked Burger! Located at 2750 West I-635 in Las Colinas.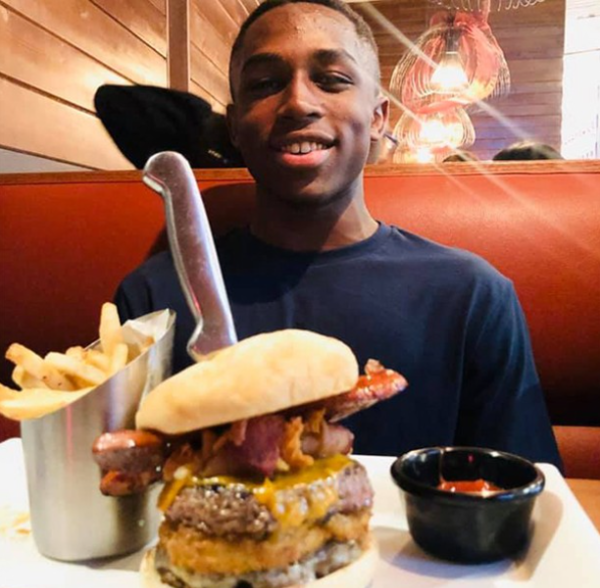 📷@Malak Stewart
For the meat-loving men in your life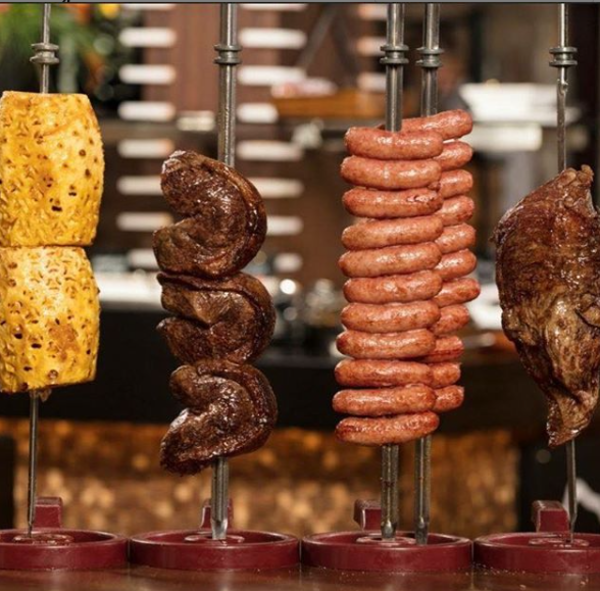 Treating our dads to a steak dinner on Father's Day is hardly a new concept, but these TWO Brazilian steakhouses take it to a whole new level.
Feast on Dad's Favorites at Rodizio Grill.
Filet mignon, New York Strip and Venison will be offered for Father's Day in addition to all the traditional favorites. $39.99 all day.Located at 5400 Green Park Dr in Irving. Book A Table. 
Bring Dad to a Modern Brazilian Steakhouse experience at Blaze all weekend long!
Celebrate early at a cigar rolling experience - Friday June 19th from 5 to 9 pm. OR dine anytime during Father's Day weekend and receive a complimentary dinner for your next visit. Now that's a gift that keeps on giving. Located in the Toyota Music Factory.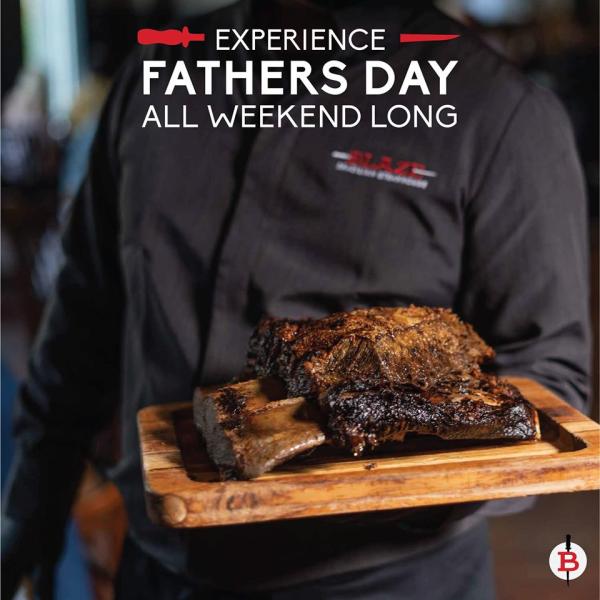 Make it an Axe-perience
Ready, set, throw an axe at Stumpy's Hatchet House.  Reserve now.  And pair it with whiskey (preferably afterwards) at the Thirsty Lion. Both are located in the Toyota Music Factory. 
Another Kick-Axe, Texas-sized good time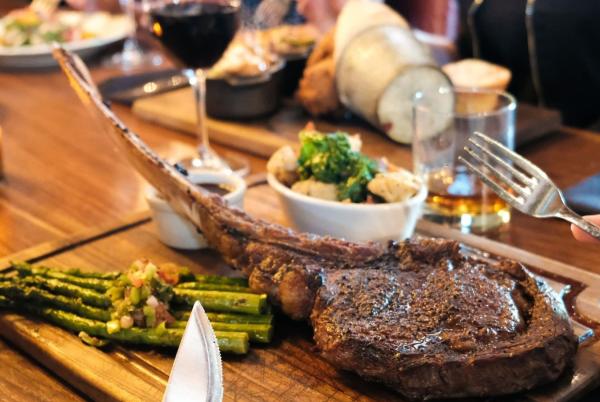 Speaking of axes, a tomahawk is a type of single-handed axe native to the many Indigenous peoples and nations of North America, but at The Ranch at Las Colinas, it's a big-axe steak! Indulge your dad with a 33 oz. A Bar N Ranch Wagyu Tomahawk. The Ranch is usually not open on Sundays, but for papa they will be open for brunch and dinner, and will have take home kits available as well! Should you decide to celebrate early, say Friday or Saturday night, there will be live music and cocktails in the outdoor covered  pavilion. From Amarillo to Austin and right here in Irving, they round up the best musicians in Texas to play the patio. Located at 857 W John Carpenter Fwy, Irving.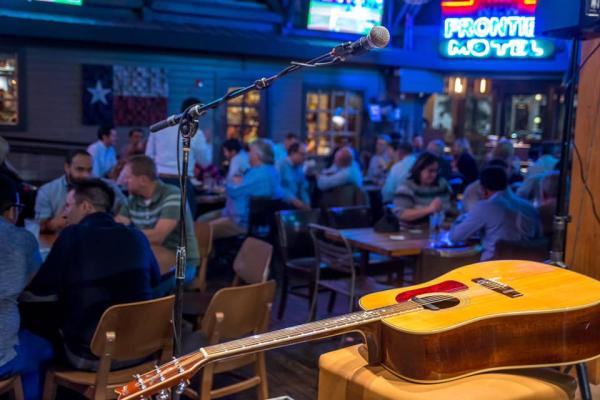 Laissez Le Bons Temps Rouler 
That's right! Let the good times roll. It may not be Mardi Gras and let's face it, times ain't that good… but it's always a good time at Po' Melvins! No bowling balls or axes, but delicious mardi gras-style drinks and an owner who is larger than life! Mel, the main man himself, says Dad will love his Colossal Seafood Platter (Fried catfish filet, fried shrimp, fried oysters, fried stuffed crab, french fries, tossed salad, cocktail sauce, and tartar sauce.) But says he won't eat for two days after. If your dad loves down-home cooking and cajun cuisine, look no further than Po' Melvins for a colossal father's day treat! Located at 4070 N. Belt Line Road in Irving.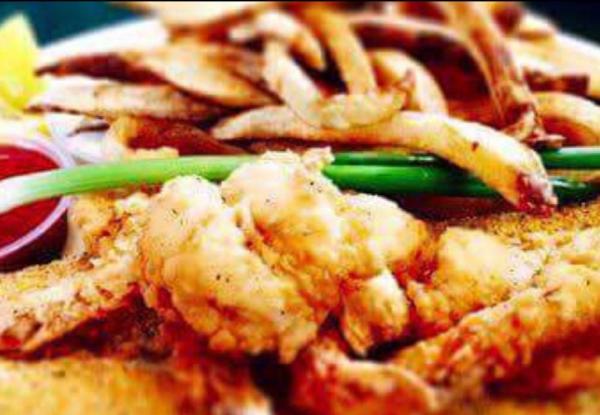 Make it a Staycation: Viva la Villa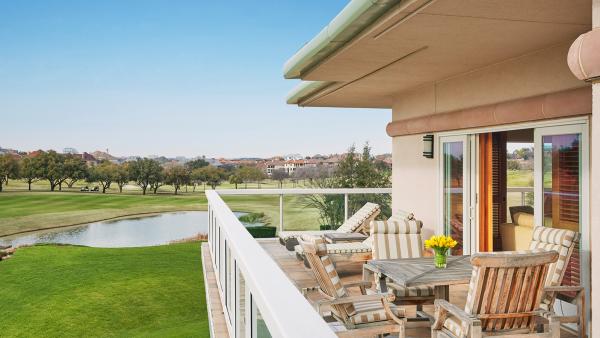 The villas at Four Seasons Resort Las Colinas are open and it's the perfect getaway for dad to avoid the crowds, play a round of golf, or simply relax by the pool with a cocktail.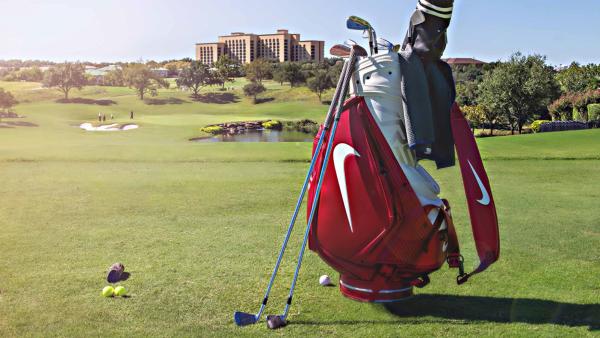 There's live music and cocktails at Outlaw Taproom and fancy food at LAW. Located at 4150 N MacArthur Blvd in Las Colinas.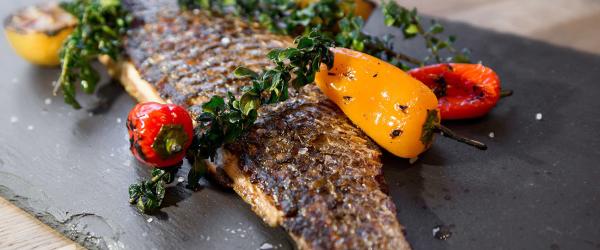 Poptails with Pop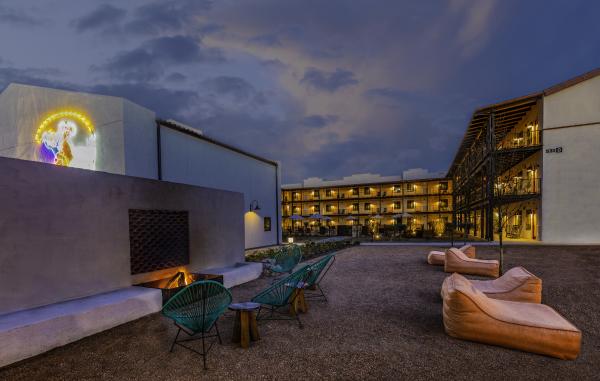 Texican Court Hotel has the space you need to social distance, and they've extended an invite to everyone to come to enjoy a poptail in either The Two Mules Cantina, patio or their fabulous pool. (Saturday only. Closed Sunday.)
What's a poptail? It's Texican Court's signature poptails program, "Poptails with a Purpose." They have partnered with Baylor Scott & White Irving Foundation to donate a portion of the drink proceeds to the nonprofit organization from June 1 to August 31.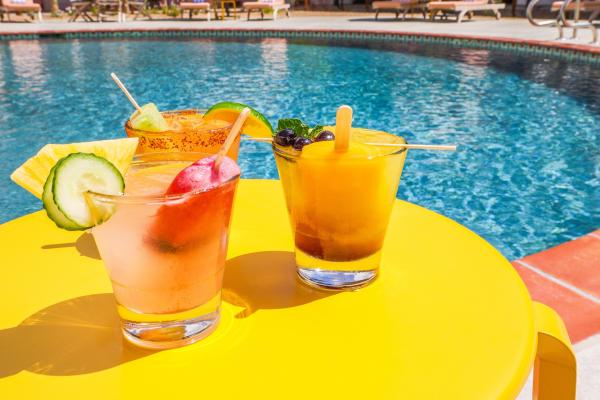 The Two Mules Cantina is open for dinner with a limited menu every Thursday, Friday, and Saturday from 4 p.m. to 10 p.m. Indoor seating is currently open to 50% capacity with additional outdoor and poolside seating. The pool is open for regular hours, from 10 a.m. to 10 p.m. Located at 501 W. Las Colinas Blvd. 
Picnic in the Park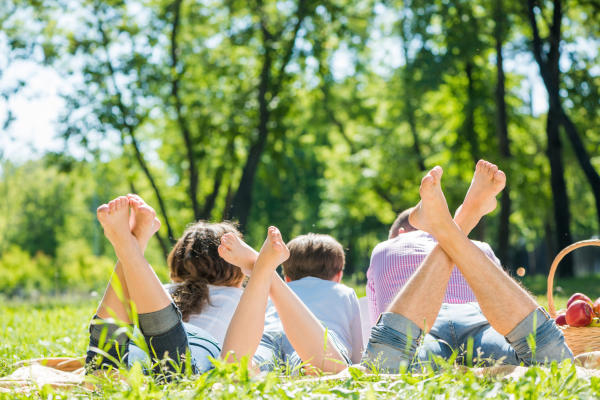 If a socially distant picnic is part of your Father's Day plan, Nosh & Bottle is a perfect choice for  salads, sandwiches, charcuterie and more. For papa, they're offering Grilled Ribeye and Smoked Ribs specials and dessert options too. Take out or dine in. Located in the Toyota Music Factory. 
Whiskey, Wine and Dine your Dad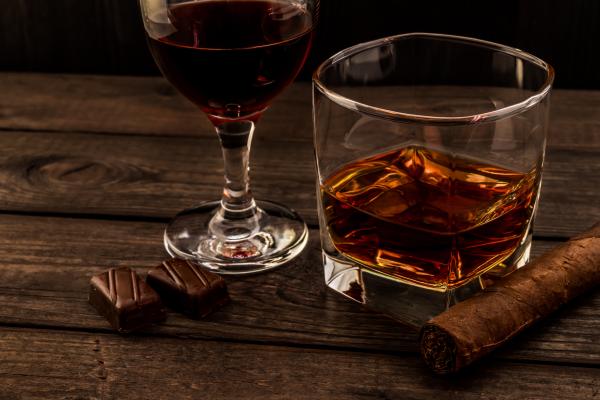 Whiskey Cake Pairing Dinners are (virtually) back! If Daddy is a whiskey man, treat him to a delicious 4-course virtual pairing dinner featuring High West distillery. The pairing is on June 24th, but you'll be able to hand Dad the gift on Father's Day. Located at 3225 Regent Blvd in Irving.
Visit Irving
Your go-to for all things food & fun
We're keeping a running list of the restaurants that are open or plan to reopen in the coming days. Stay tuned for more updates, and be sure to send your intel on any new openings or your faves that are making a comeback to @VisitIrvingTx. Tag us on Instagram (@visitirvingtx) with your fun and foodie photos —We'd love to see what you are up to!