While we all have been trying our best to stay home and safe during these times, it is so important to get fresh air and stay active if you can. In Irving, you will find several parks and trails, great for all levels of physical activity. From quaint neighborhood ponds to large wooded acres, here is a list of easy walking trails to find in Irving!  
Sam Houston Trail Park 
101 I-635, Irving, TX 75038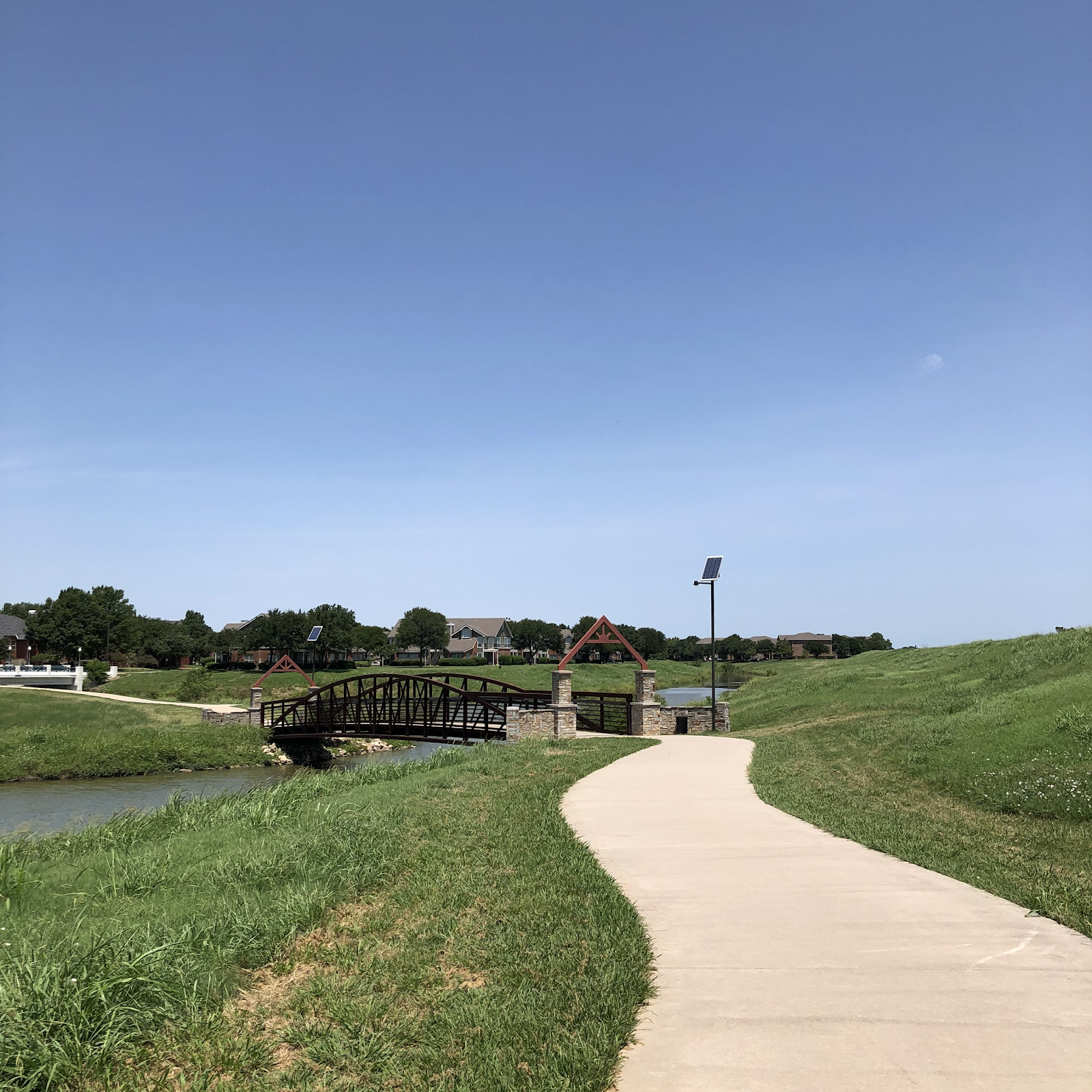 Campion Trail is by far the largest trail in Irving, spanning 22 miles from Valley Ranch to south Irving. While it may be quite a marathon to finish the whole trail, Campion offers several start points equipped with parking lots and amenities. So if you are just looking to get some fresh air and a little exercise, they've got you covered. 
A personal favorite spot to break a sweat is at Sam Houston Trail Park. Part of the Campion Trail, Sam Houston offers a fully paved nature escape, surrounded by tall trees, lush grass, and wildflowers, you'll forget that the Valley Ranch residential community is just across the river. 
I recommend parking at the lot located at Valley Ranch Pkwy and Cimarron Trail and walking across the river bridge into Sam Houston Trail Park. You'll get great views from the slight incline of Irving and even see the Las Colinas skyline. Once you're across the river, you will be dropped into an oasis of nature and wildlife. There is a trailhead visibly marked for a 0.6-mile loop that is great for all ages and activity levels. 
If you are feeling more adventurous, take the full trail to the south parking lot for a total of 2.5 miles. Sam Houston is a mix of shade and sun, so be sure to put on sunscreen and bring plenty of water, especially in the summer months. 
Thomas Jefferson Park
1200 Hidden Ridge, Irving, TX 75038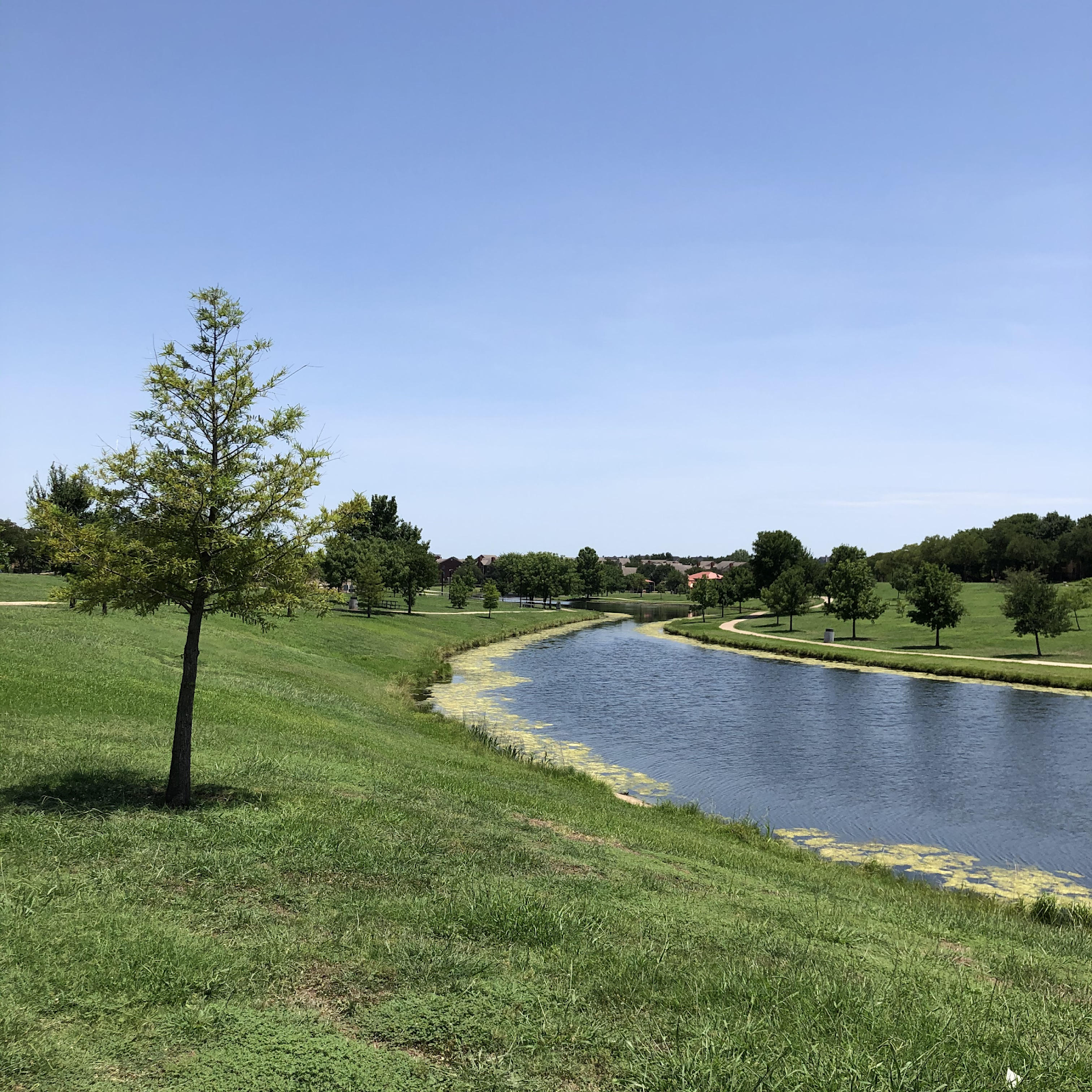 This park offers an easy, paved trail along a small lake. Ideal for enjoying a stroll after a meal or catching a beautiful sunset while burning a few calories. Thomas Jefferson Park is a great place to bring your kids and the whole family. While it may not be a wooded trail, it is still a great option to get some fresh air and start building up your exercise routine. The total route of the paved trail is 1 mile. This is a great place to start your training for a 5K!
Bird's Fort Trail Park
5756 Riverside Dr, Irving, TX 75039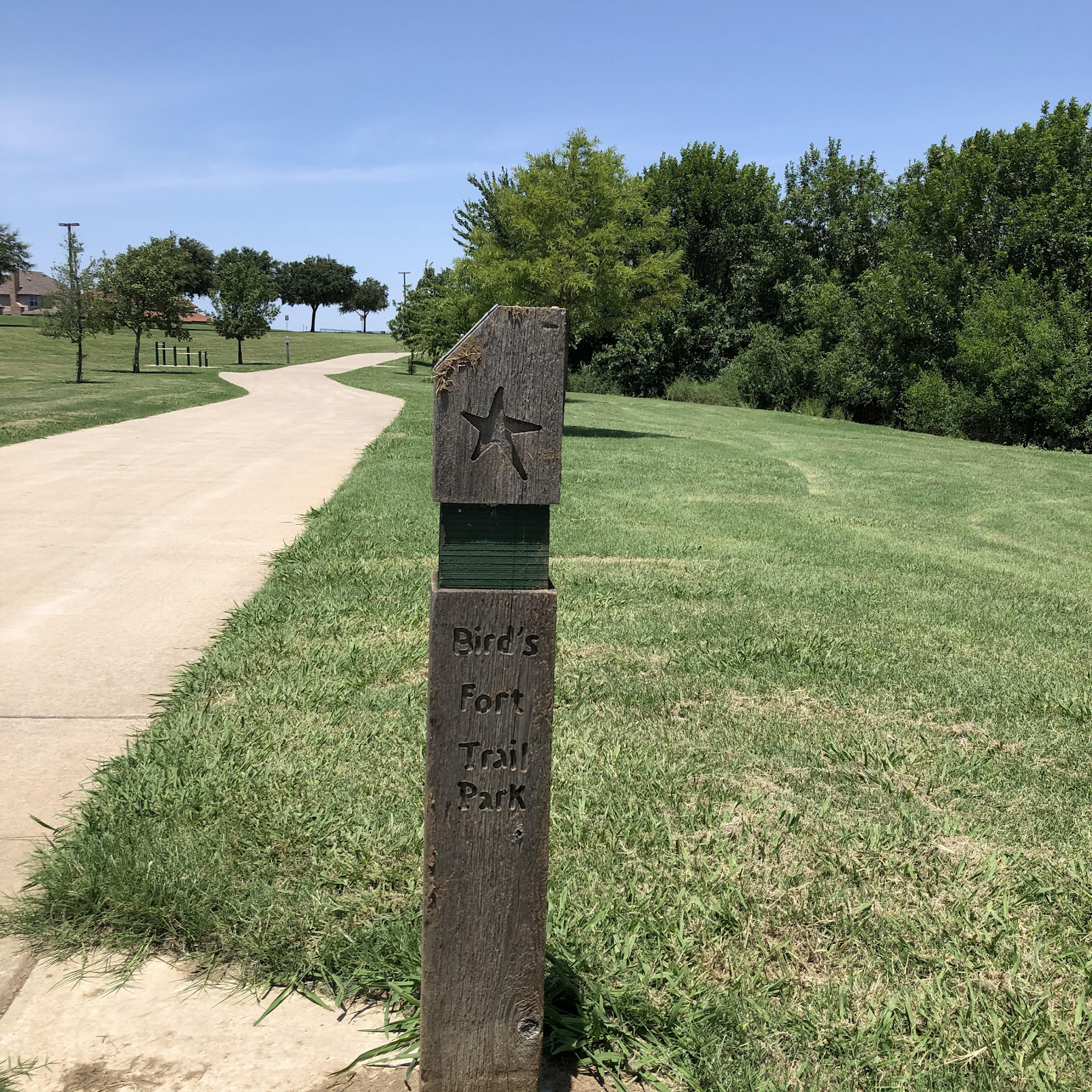 Another great trailhead on the Campion is Bird's Fort Trail Park. Similar to Sam Houston Trail Park, Bird's Fort offers a mix of sun, tree coverage, and lakeside views. You'll see walkers, runners, and bikers all enjoying this beautifully paved trail that is wide enough to ensure safe two-way crossing. Bird's Fort is an easy 1.5-mile route that is great for all ages. 
Irving has no shortage of great easy trails to help us all take a breath of fresh air and burn some calories. Remember to always pack water, sunscreen, and a fully charged cell phone. Also, when you're out enjoying the trails, please do not litter. Let's Keep Irving Beautiful! Don't mess with Texas.