A long-standing icon in Irving, Griff's Hamburgers represents all we love about good old-fashioned burger joints. First opening in Kansas in 1960, Griff's came to Irving as fast as it could - in 1963 to be exact. With its sixties decor, guests were transported to a jukebox-playing and soda shop-sippin' good time with each bite. While the Irving location may have received a modern makeover, the original parking lot sign remains, along with their delicious hamburgers, fries, chicken and milkshakes. Now headquartered in Dallas with 12 locations throughout the US, be sure to give your local Irving Griff's Hamburgers a try.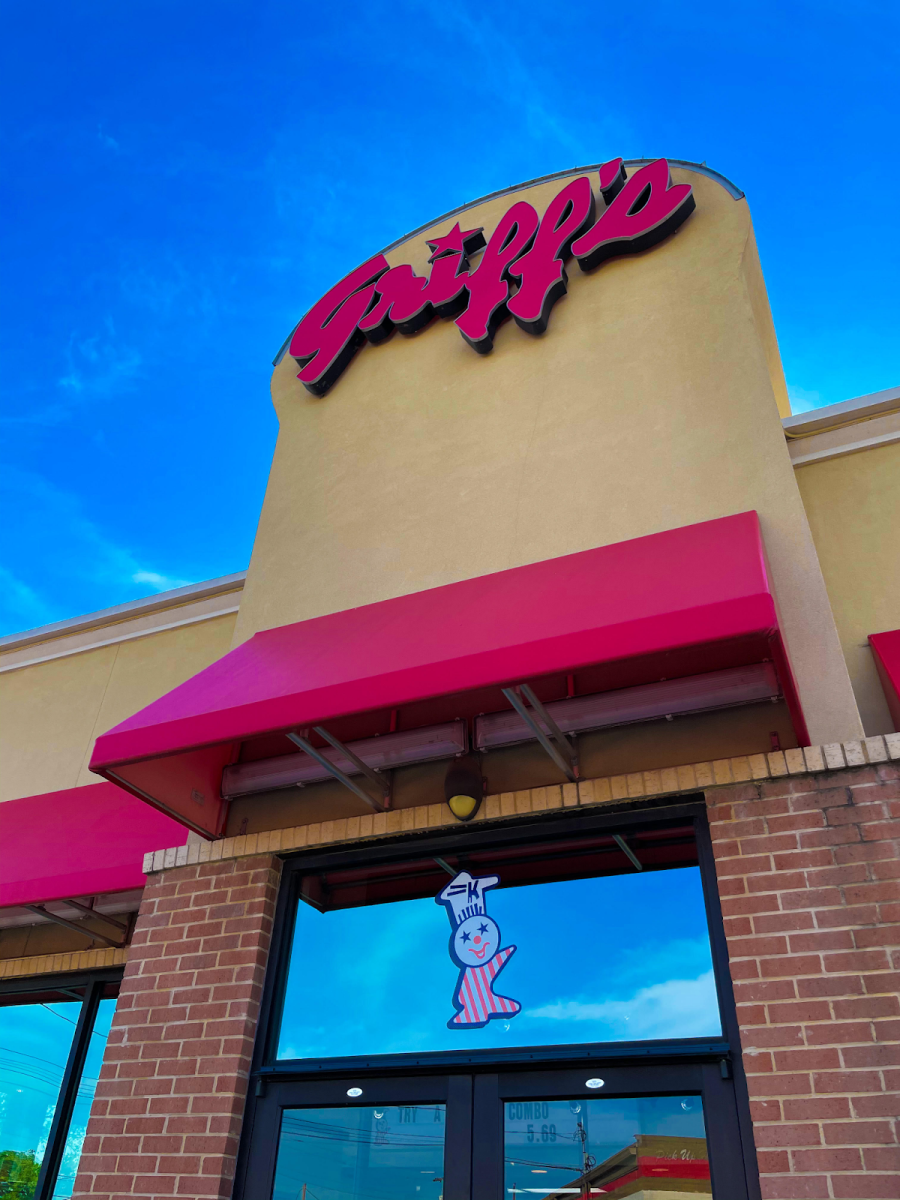 Our Irving location may not look like the classic A-frame-styled building it once was, but you can now enjoy the same juicy, giant burger in a freshly renovated space or pick up at the drive-thru for a delicious meal on-the-go. 
The menu is now a lot bigger than it was in the 1960s, which only means more options to feed the whole family. Go for the Classic hamburger (pro-tip: get the "Giant" style), chicken sandwich, steak fingers or corndog to name a few options. Burgers can be customized to your liking with extras like bacon, chili, mushrooms, jalapenos or pepper jack cheese. The kids menu is also available for smaller portions. One thing everyone can agree on are their delicious milkshakes and soda floats. Choose between the vanilla, chocolate or strawberry ice cream milkshake to compliment your Classic burger meal, especially as the warm summer months quickly approach. For a refreshing and creamy treat, try an ice cream float with your choice of any soda from the fountain. My personal favorite is a Coke float, or keep it Texan with a Dr Pepper float.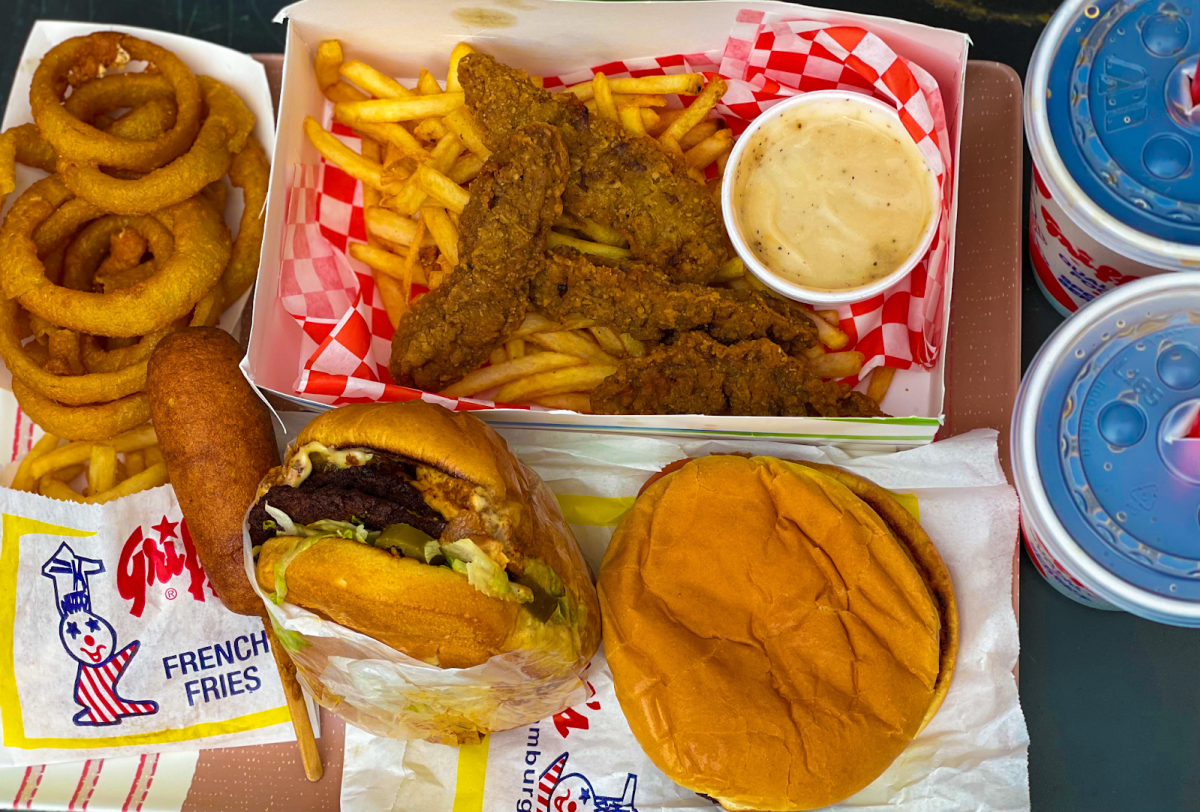 Pictured left to right: onion rings, french fries, corn dog, steak fingers, Triple Giant cheeseburger, Giant cheeseburger, fountain drinks.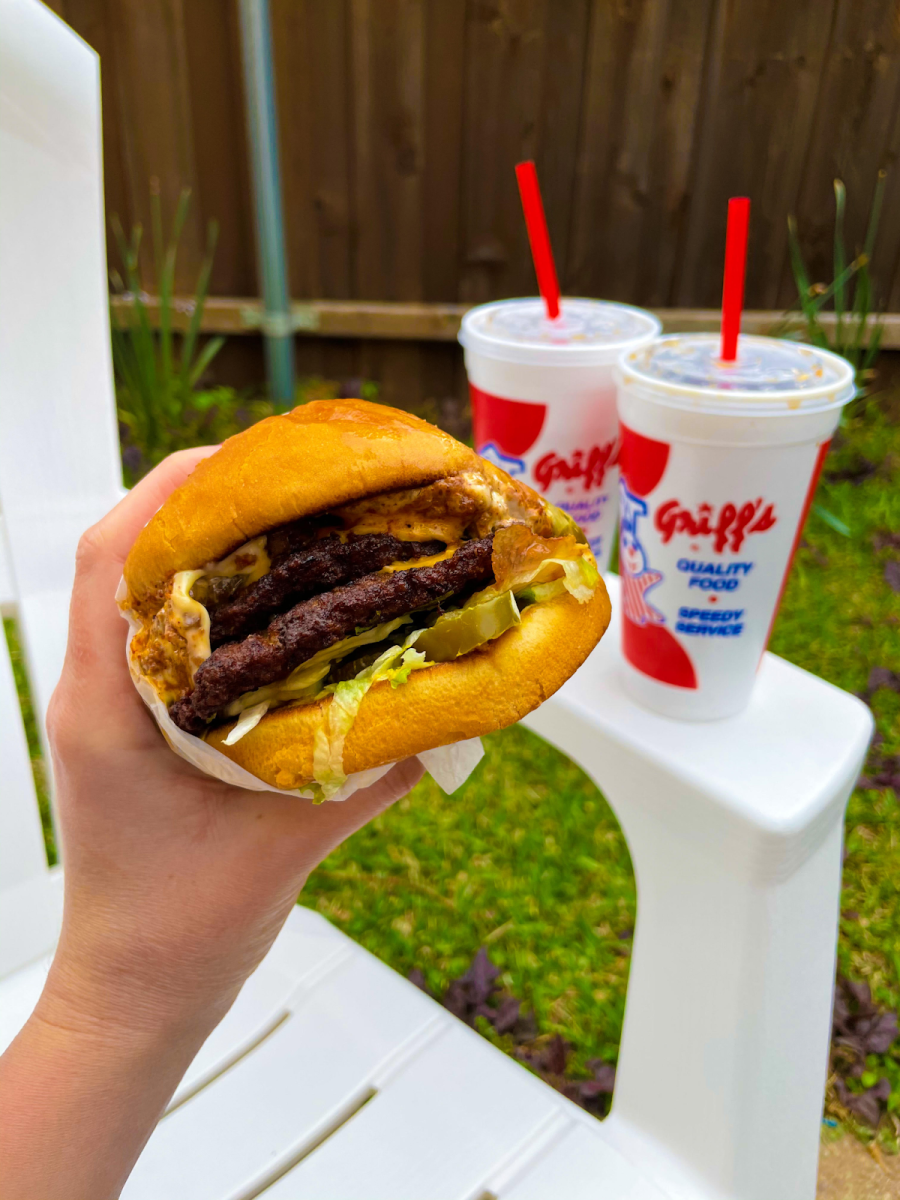 Pictured: Triple Giant cheeseburger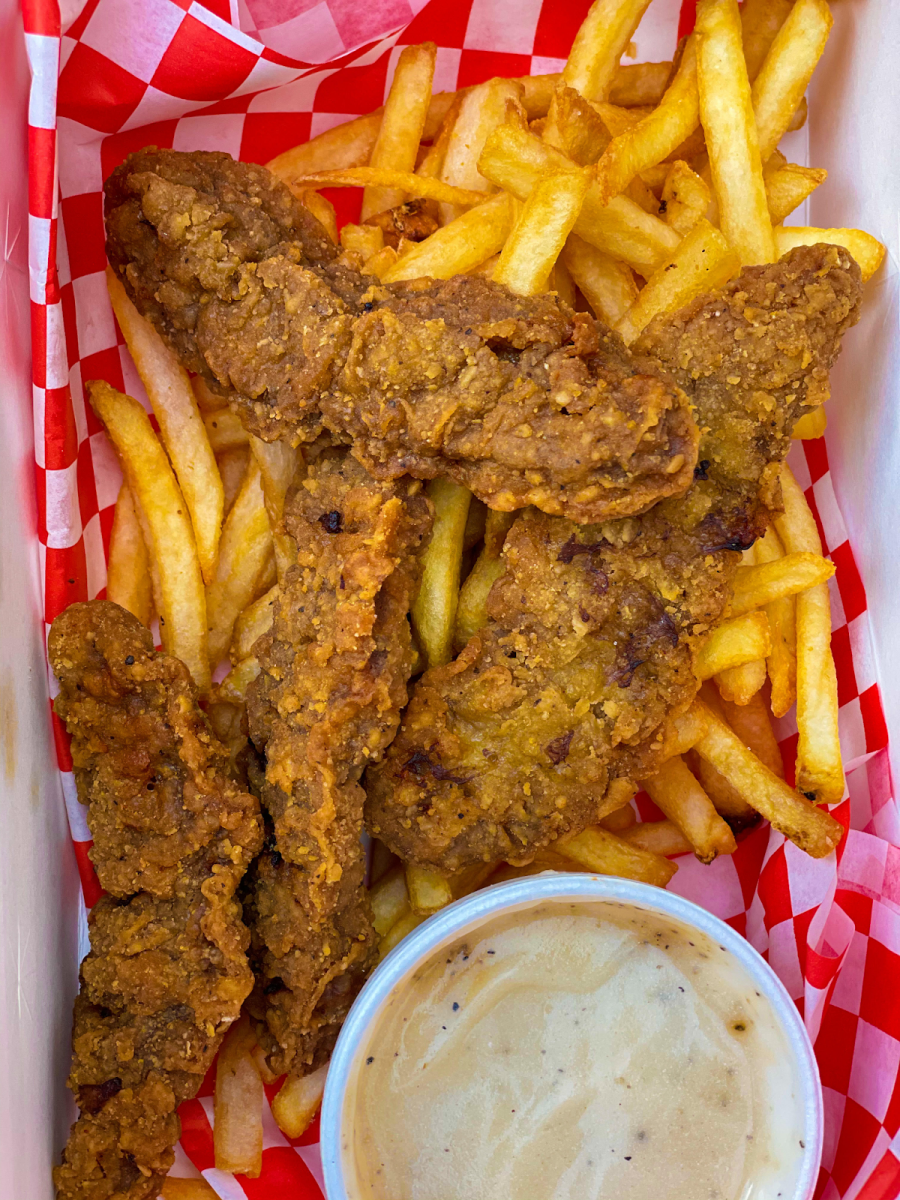 Pictured: Steak Fingers Combo meal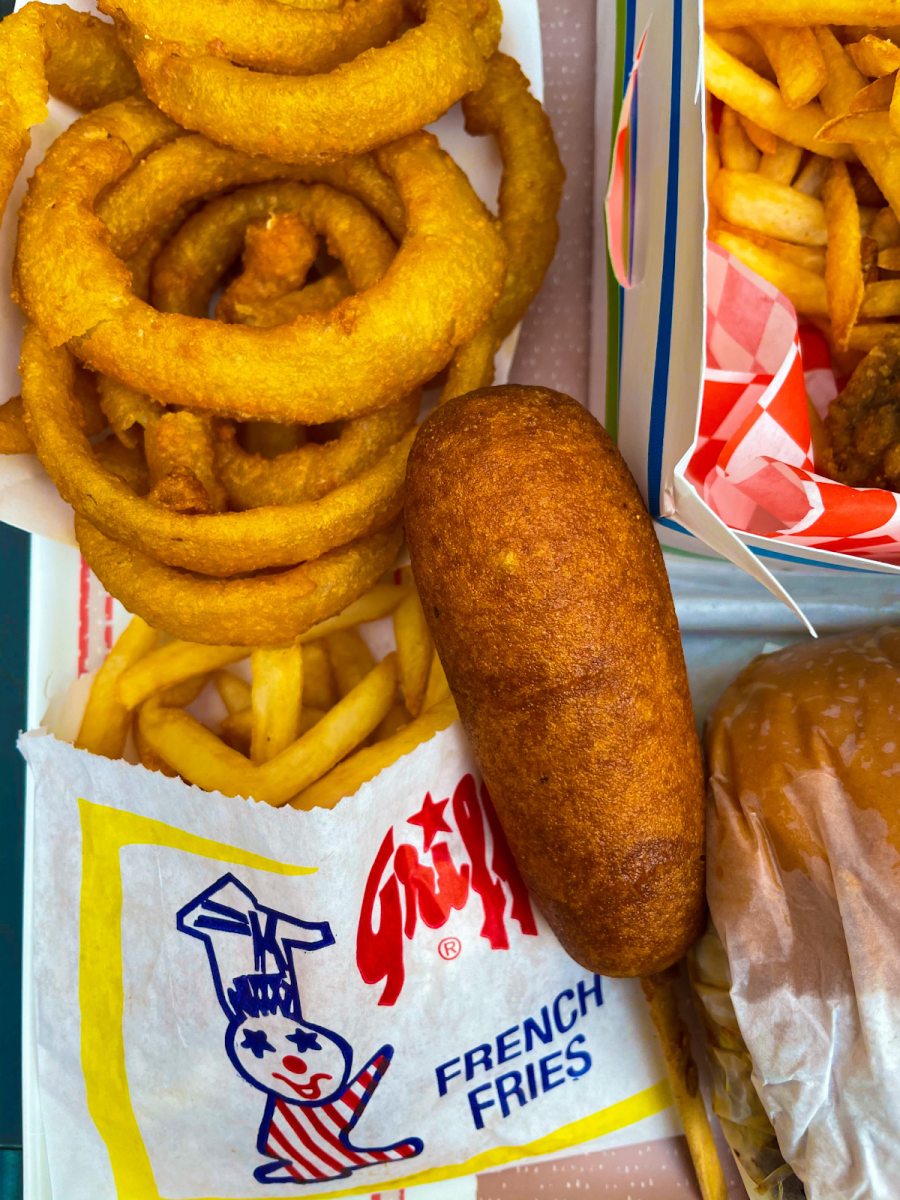 Pictured left to right: onion rings, corn dog, french fries
If the past year taught us anything, it was to enjoy the simple things, grow and support your local community, and thank those who kept the world turning during our darkest times. The crew at Irving's Griff's Hamburger represents all those things. Working at Griff's for more than 20 years, Irving manager Ida White has seen a lot of changes over the years. She assures that the quality and taste of Griff's Hamburgers will always remain the same. Their dining room has been equipped with social distancing guides, sanitizer stations and the staff strictly adheres to high cleanliness and safety standards. Griff's is a great option to begin your return to dining out. Some may be looking for something familiar, some a new local spot; either way, we can all gather around Griff's and raise a delicious hamburger to the sky in a toast to better days to come.