I'm so excited that the Irving Arts Center has reopened; I missed it so much over the last year or so. Like many of you, I went out of the way to enjoy outdoor sculptures and art installations around Irving, and I made an interesting discovery. 
I was overlooking some fun public art around town that's right under our noses. Art doesn't have to be a special occasion thing. Local businesses have sculptures and murals nearby that we sometimes miss when we're focused on our daily grind. Here are a few of my favorite places to enjoy some stellar art in everyday places.
Las Colinas Village Shopping Center

You might stop in at this shopping center for an appointment at Nail Lounge or Amazing Lash Studio. Or maybe you've come for breakfast at Jam + Toast. Right next to the breakfast and lunch restaurant's newest location is a wonderful sculpture of a Texas steer. 
There's a nice place to sit and enjoy the art, and the sculpture installation includes a little calf in case your little ones want to get a selfie with it. 
There's another great selfie spot just a little way down the shopping center at The Ranch at Las Colinas. A giant metal fork near the entrance is a great place for a fun group shot before you gather for drinks or dinner on the patio.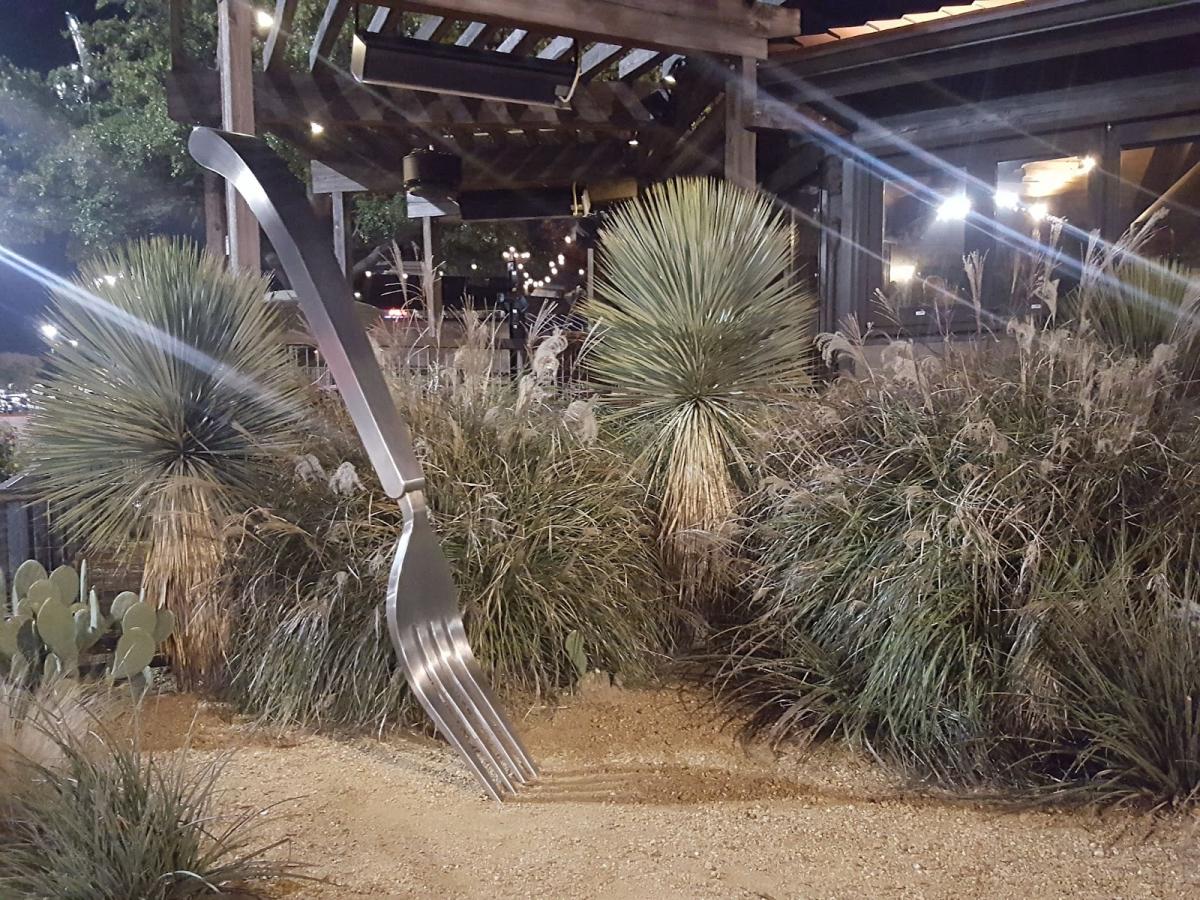 Heritage District - Irving Blvd.
The Heritage District in Irving is full of fun discoveries and there are treasure troves of fun sights in four different areas: on Irving Boulevard, near the library, in the area parks, and on Main Street. 
Visitors of a certain age will recognize billboard art and slogans like "Eat at Joe's." Just outside Joe's Coffee Shop, this bright sign sets the mood for all the things in the Heritage District.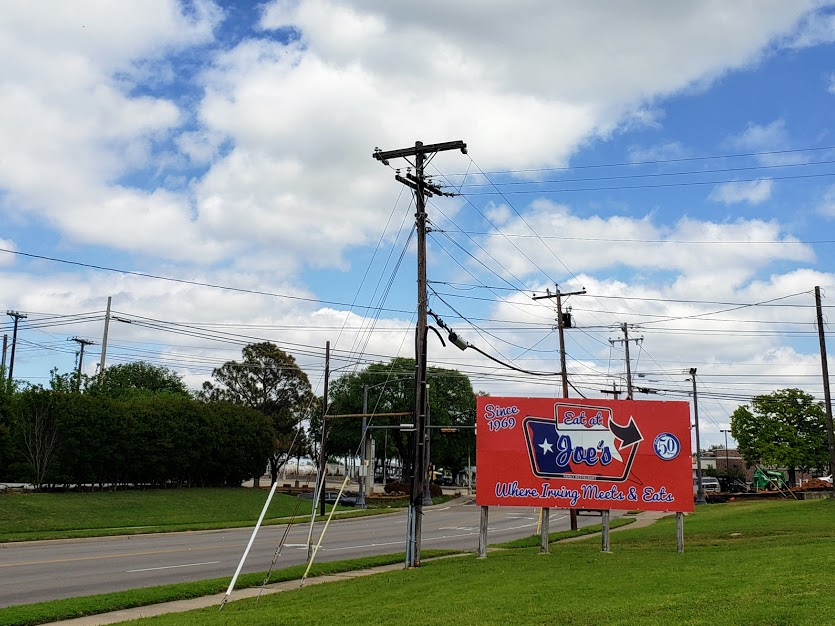 Next door to Joe's Coffee Shop, you'll find Joan's Spot Free Car Wash and a whole charming assortment of outdoor art. At the self-service car wash (and dog wash and ice station), there's an antique pickup truck turned into a garden planter and even an old outhouse.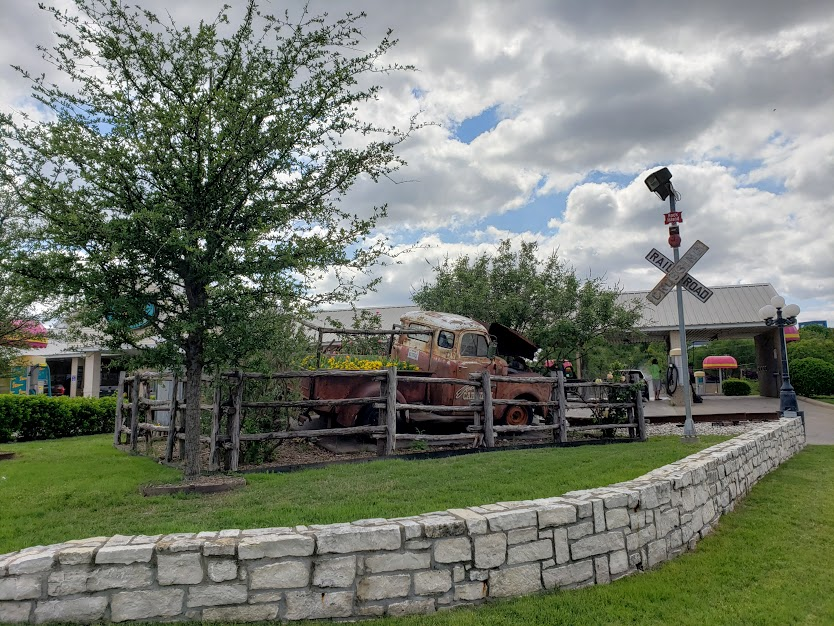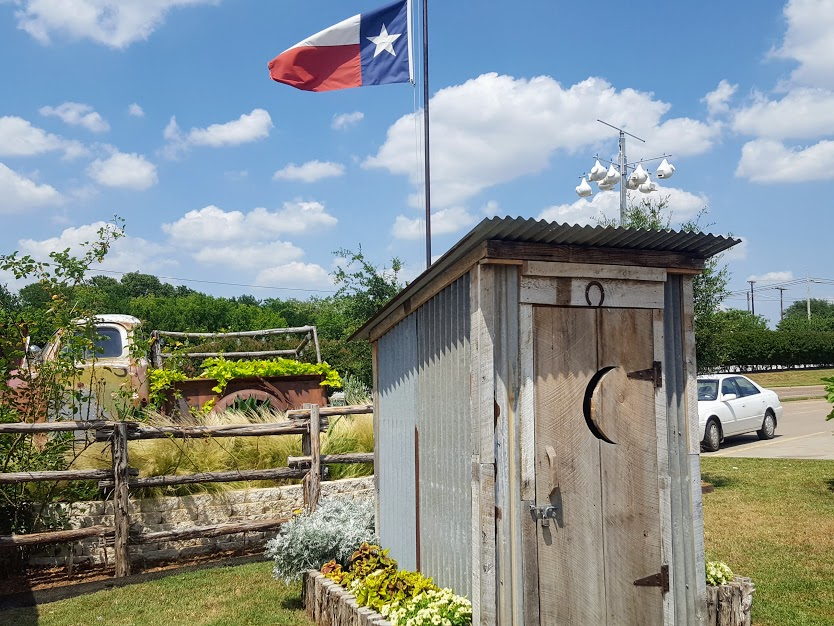 It's just a few blocks away to Southern Junction, where you might go for live music or to watch a wrestling match. While you're there, be sure to check out the western mural that runs the full length of the building.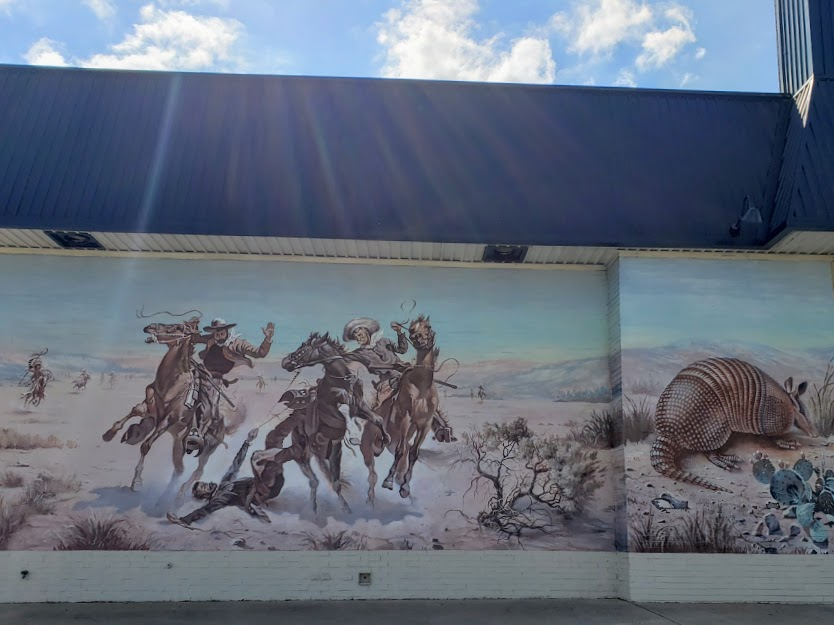 City Parks
City parks are a large part of the Heritage District and also a great source of public art you might be overlooking. A stunning water feature and numerous sculptures dwell alongside the memorials in Veterans Memorial Park.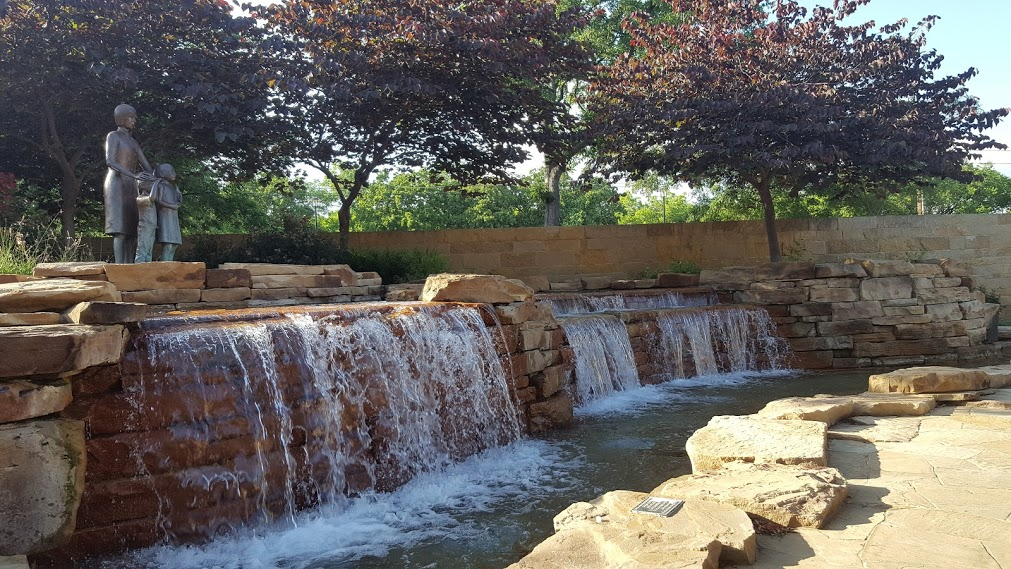 Just across the street from Veterans Memorial Park, you'll find Millennial Park, which is primarily a large, stunning fountain. From this park, you can cross the street into Centennial Park, or to the South Irving Library.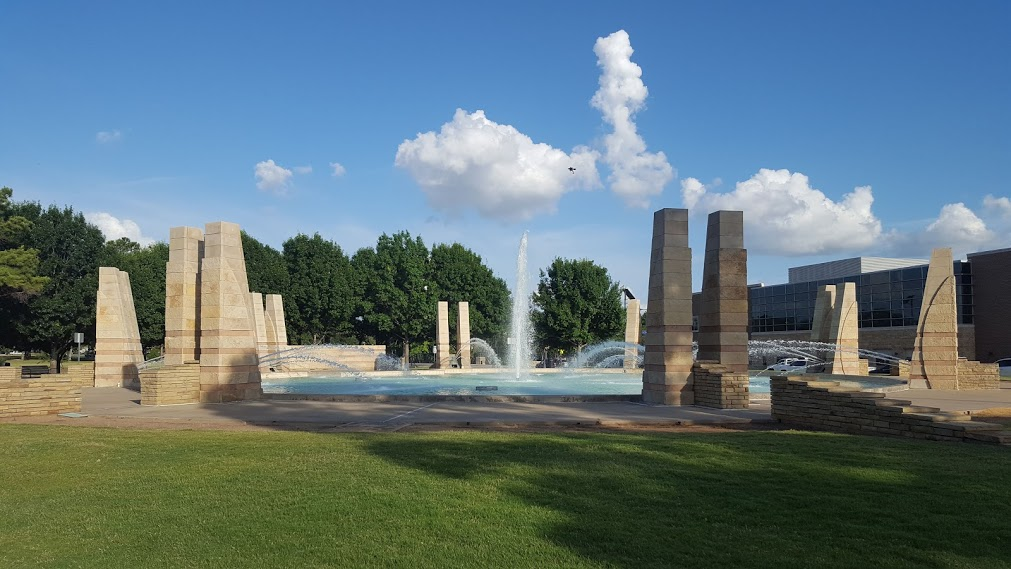 The Public Library
Libraries are a great source of everyday inspiration, and the Irving Public Library South campus has plenty of art to enjoy. Start with the Founders Statue outside which honors Irving's founders J.O. Schulze and Otis Brown. They surveyed land for the railroad route between Fort Worth and Dallas and fell in love with the area we now call Irving. Created by Paul Taldlock, the sculptures paint the picture and the plaque tells the story of how they became the co-founders of Irving.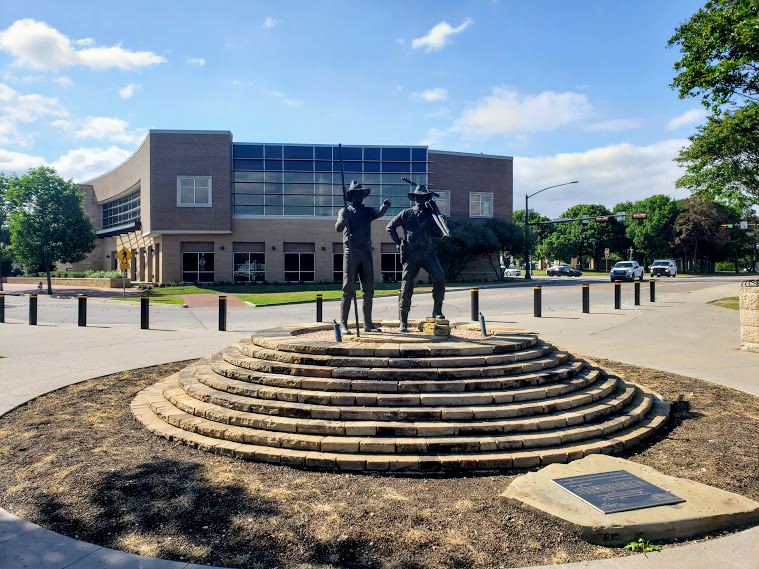 Last fall, the City of Irving invited residents to participate in an Origami Crane project, inspired by the #1000cranes movement and the social media celebrating it. The paper cranes have now been collected and assembled into works of art. At the South branch, the art is displayed outside in the drive-through book drop.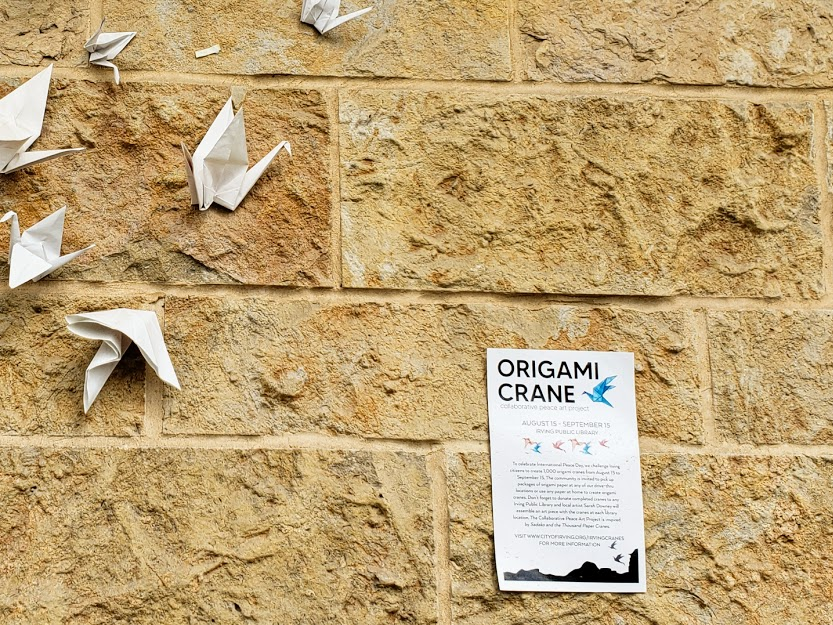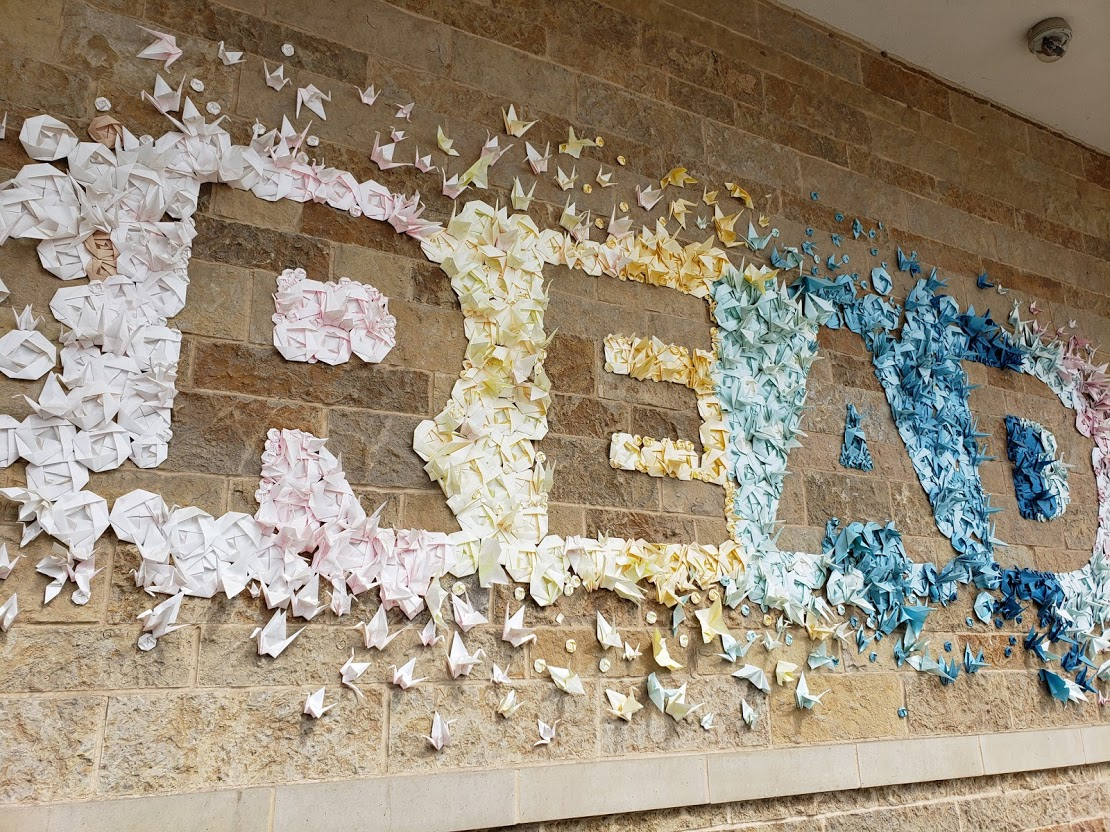 Pop inside the library to see some fascinating LED art. In the first floor lobby, a color-changing wall greets everyone who steps inside. Upstairs in the children's area, the color-changing wall also features sculpted jigsaw puzzle pieces.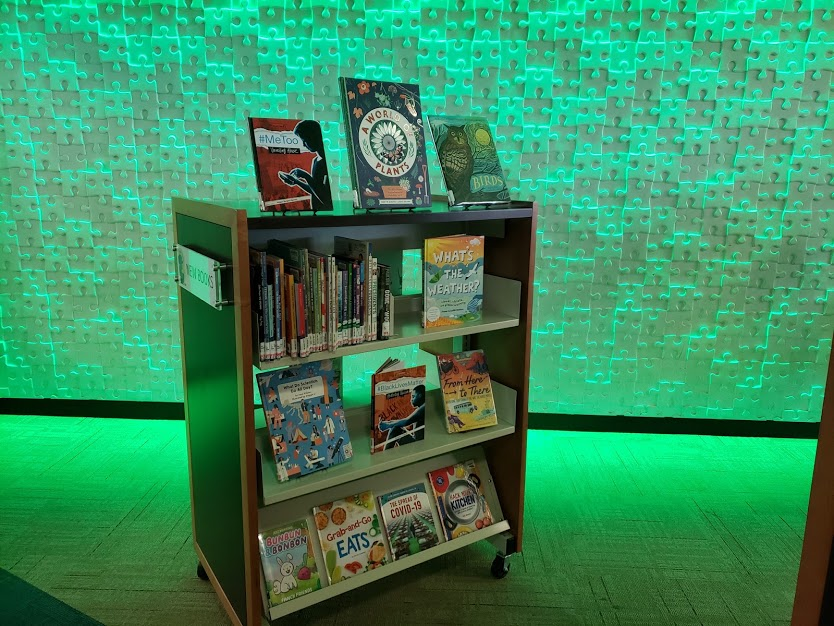 Heritage District - Main Street
The Main Street area in the Heritage District also offers some fun finds. A not-quite life-sized Betty Boop greets customers at Big State Fountain and Grill, while the Main Street mural faces into the parking lot out back.
Some of the highlighted features in the mural are buildings from nearby Heritage Park.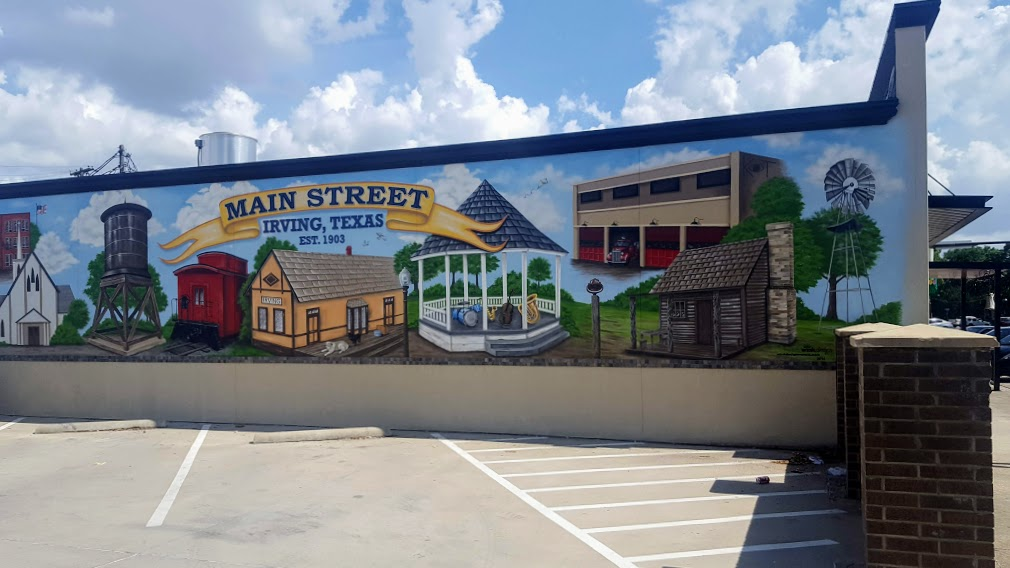 In the back of the same parking lot, there's a fun art piece by Haylee Ryan, an artist and musician from Dallas. The 3-D effect makes it a fun piece of advertising art, reminding us that there's beauty and joy to discover in our everyday lives. 
Keep your eyes peeled when you're out and about in Irving. There's something new to discover around just about every corner.