Nestled in the heart of Irving, a vibrant city known for its thriving culinary scene, a delightful addition has emerged to captivate wine enthusiasts! Copper & Vine, Irving's newest wine bar, stands as a testament to the vision and expertise of its owner, Craig Vaught, a seasoned hospitality professional boasting an impressive 40 years of culinary mastery. With its doors now open, this establishment beckons patrons to embark on a sensory journey like no other, where the harmonious fusion of exquisite wines, delectable cuisine and Vaught's unrivaled passion for hospitality intertwine to create an experience for every palate.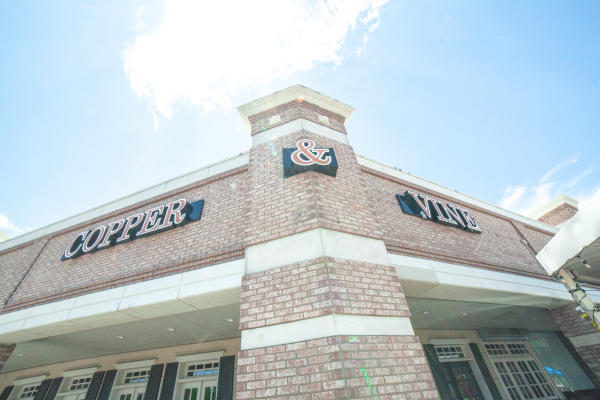 The concept delivers a NYC European café vibe with French and Italian influences. On the wine list, you'll find Italian whites, Bordeaux and European Pinot Noir, among others. Come by for Wine Flight Tuesdays to enjoy a rotating selection of vinos ranging from $20 to $40. Each sip is served at the perfect temperature thanks to the Cruvinet system that connects the bottles to tap!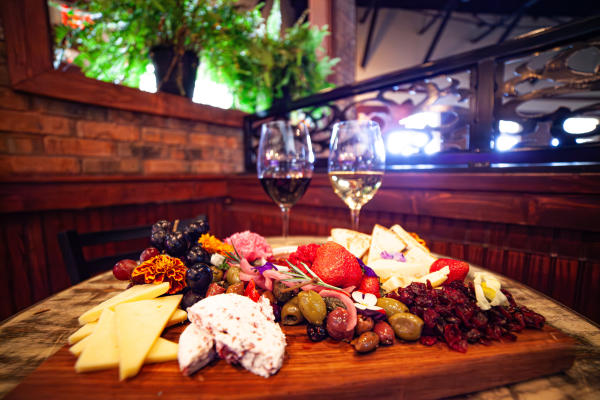 While the wine is certainly a star, they take their food just as serious. For apps, start with calamari or the beautiful cheese board the size of your table, served with daily selections and accouterments. A few standout entree offerings are the Romano-Crusted chicken and spaghetti—a delectable dish featuring tender chicken breast coated in a savory Romano crust, served over al dente spaghetti with a luscious tomato sauce. Seafood enthusiasts can relish in the grilled salmon, expertly prepared and accompanied by a medley of seasonal vegetables for a refreshing twist. For a classic and satisfying choice, the steak frites is a must-try, featuring a juicy grilled steak cooked to perfection, paired with golden, crispy fries.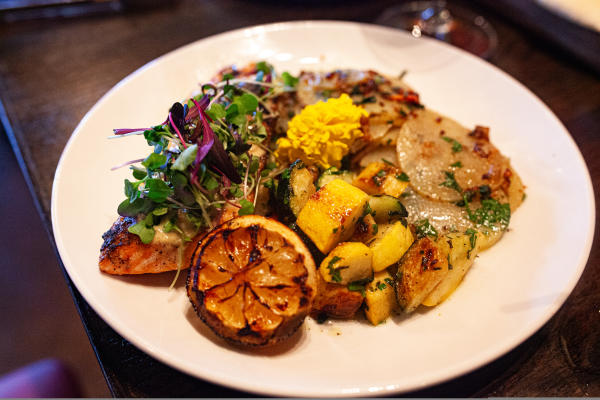 The menu features delightful classics such as French onion soup, renowned for its rich flavors and topped with melted cheese and crispy croutons. Pasta lovers can indulge in the savory Bolognese pasta, boasting a hearty meat sauce that perfectly coats each strand of pasta. To satisfy the sweet tooth, the crème brûlée is a standout dessert, with its velvety custard base and caramelized sugar crust.
Additionally, guests can explore an impressive selection of house cocktails, with the added perk of bartending demos every Saturday from 3:30 to 5 p.m.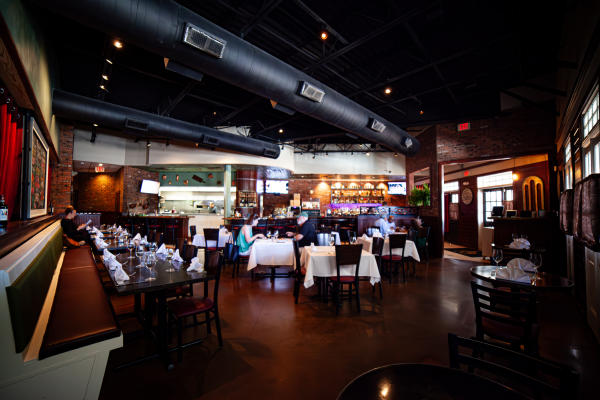 You can find Copper & Vine at 7750 N MacArthur Blvd., Suite 160. They're open for weekday lunch starting at 11 a.m. and dinner every day of the week.