Winter is melting away and spring is fast approaching. As we swap our parkas for t-shirts, it's time to start thinking about what patios we will be dining at to enjoy fresh, flavorful, spring-forward dishes. Even if you are not in school anymore, we all deserve a spring break this year and there is no need to leave Irving to enjoy all the flavors of spring break. Check out these spots on Irving for spring break foodie fun! 
Pop Factory 
 310 West Las Colinas Boulevard Suite #112 | (469) 499-3095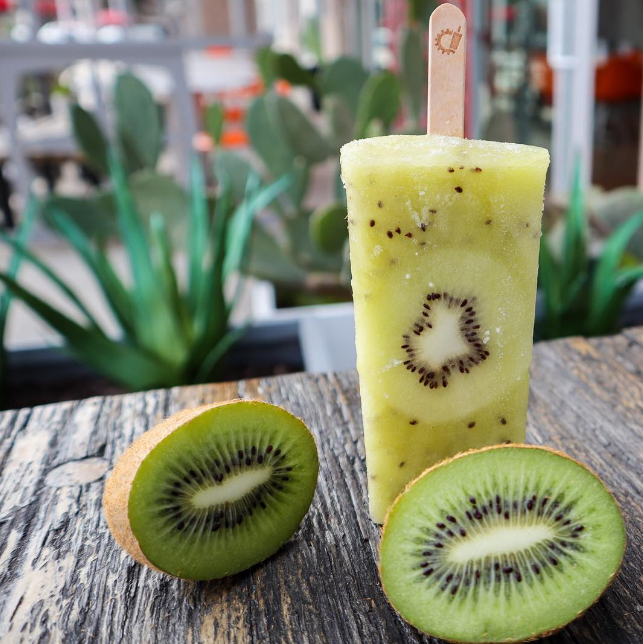 Fruity, creamy, or boozy; whatever style of popsicle you get from Pop Factory will be the perfect refresher this spring. Tons of amazing flavor combinations to build including fresh fruit, candies, and sweet drizzles. Grab a pop and head to the sunny seats at the Toyota Music Factory lawn and enjoy the sweet tastes of springtime. This spring, a perfect pop from Pop Factory sounds like a boozy margarita with coconut flakes or a whole fruit strawberry with white chocolate drizzle. 
Green Gator 
340 West Las Colinas Boulevard #100 | (469) 706-6190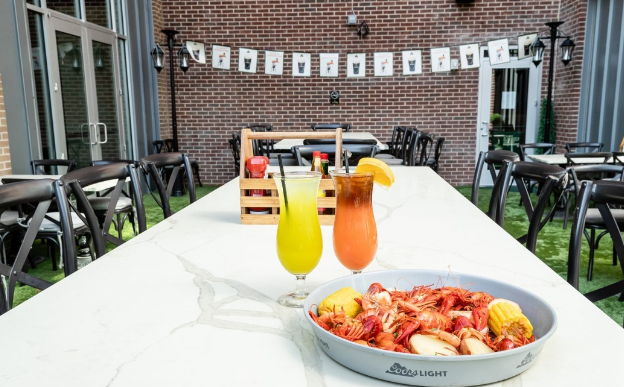 Daiquiris, crawfish, and sunshine; all the spring break essentials can be found at The Green Gator. It's Mardi Gras year-round at this local favorite and the friendly staff are ready to take your cajun dining experience to a new level of fun and tasty. Get your crawfish while it's best in season now and pair it with a sweet daiquiri and hurricane or go for some creole favorite craft beers. The Green Gator has a great patio that is ready to serve up sunshine and good times. Whether you're bringing a party parade of friends and family or just going to enjoy happy hour after work, The Green Gator is a spring break must!
The Ginger Man
5250 N O'Connor Blvd Suite 146 | (972) 607-4227
Spring break = waterside, beer, and tasty food. The Ginger Man located on Water Street at Lake Carolyn is the ultimate spring break destination for foodies. One of my favorite patios in Irving, The Ginger Man brings fresh air, lakeside views  and the largest selection of unique beers paired with perfect bar bites and pub-style dishes. Think jumbo soft pretzels with a hefeweizen or fish and chips with a stout. While we all love to watch the sunset over Lake Carolyn at The Ginger Man, do not forget about their delicious weekend brunch. Egg skillets, breakfast tacos, and sweet or savory waffles are the perfect start to your weekend in Irving and if you aren't feeling mimosas, The Ginger Man offers a variety of milk, coffee, and oatmeal stouts perfect for before noon sipping. 
The Lakehouse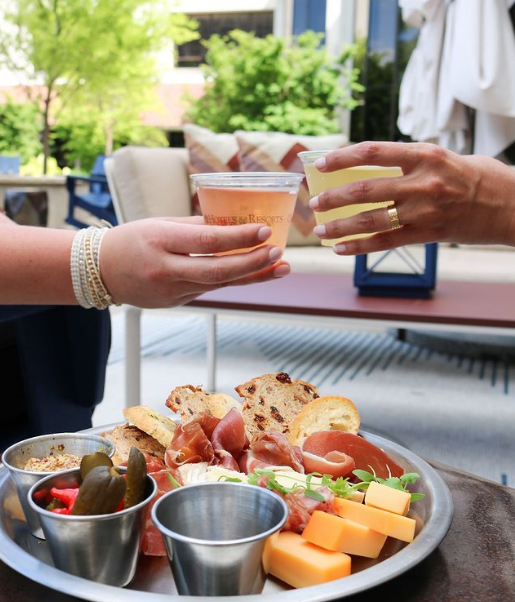 Grab a swimsuit and a cocktail and enjoy the sunshine at The Lakehouse. Whether enjoying a snack or going for a poolside meal, The Lakehouse at the Omni Las Colinas Hotel is ready to serve up a perfect spring day in Irving. From shareables to full entrees, you will love the menu at The Lakehouse and love the poolside and lakeside patio even more. Soak up the sun with a frosé in hand or sip on one of their delicious crafted cocktails like the lemon lavender highball made lemon vodka, lavender honey, lemon sparkling water and lemon zest. 
Two Mules Cantina 
501 West Las Colinas Boulevard | (469) 577-4599

Can't make it to Mexico this spring break? No worries when Two Mules Cantina inside Texican Court is around. Enjoy the charm, delicious food, and refreshing drinks of Mexico with a little Texas sprinkled in. Live music and dining under the stars or inside the lively dining room, a meal at Two Mules Cantina is an experience for all to enjoy. For starters, some favorites include ceviche, loaded street corn, and brisket nachos. Enjoy happy hour Monday through Friday, 4:30 pm - 6:30 pm, in the beer garden for alfresco dining and firepits. For dinner, the enchiladas de Puerco and grilled shrimp tacos are highly recommended and a great pairing with their signature diablo margarita!   
Mexican Sugar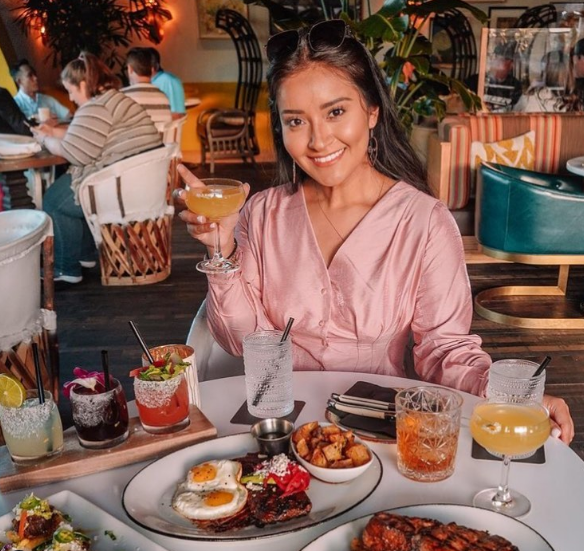 From margarita flights, craft cocktails, and some of the best Latin dishes in Irving; Mexican Sugar is calling your name this spring. Find a spot on their spacious patio and enjoy the changing season with a margarita in one hand and a taco in the other. The bright, modern colors of Mexican Sugar are so inviting and compliment the fresh, high-quality ingredients put into every dish and cocktail. Perfect for spring, I recommend the Como la flor cocktail made with jalapeño-infused tequila, agave, lemon, St. Germain, and a hibiscus ice cube paired with their shrimp and scallop aguachile and mesquite-grilled chicken fajitas. 
Fruteria Pika Riko

We all love fresh fruit during the warm months and Fruteria Pika Riko takes it to the next level with spices, sauces, and perfect toppings to make every foodie's mouth water. Enjoy mango, pineapple, watermelon, and so much more! The friendly crew at Fruteria Pika Riko are ready to build your favorite combination, whether single serve or family size! 
Zero Degrees
3401 W Airport Fwy Suite 138 | (972) 457-0051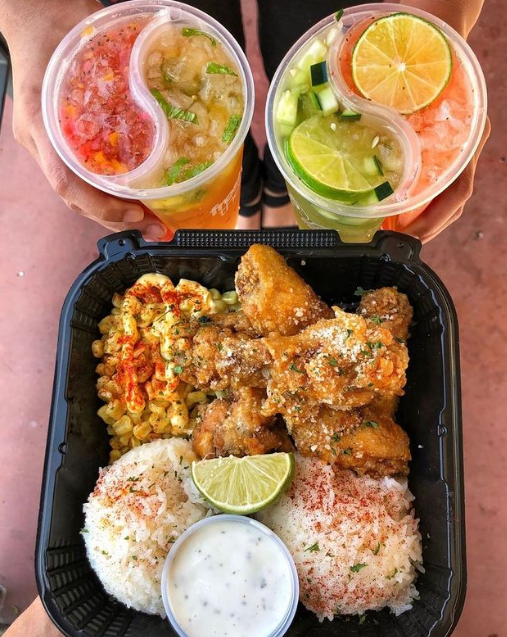 Don't think it's just drinks at Zero Degrees. Their food menu is packed full of delicious sides, crispy chicken, and some seriously good elote that all pair perfectly with their refreshing teas and shakes, all perfect for spring!  Loaded with fresh fruit and fresh ingredients, a tea drink from Zero Degrees is unlike any other. Popular on the menu is the lychee crush made with lychee, strawberry, and green tea or the spicy watermelon featuring fresh watermelon slush with chamoy, Tajin and watermelon chunks. Can't decide on just one flavor to get? Zero Degrees lets you get two drinks at once with their split cups for the ultimate refresher to enjoy with some popcorn chicken and cheddar jalapeno elote! Don't forget you can also add boba to any of your drink orders as well.