The State Fair of Texas only comes around once a year, making it a tough task to get your fix of fried foods and oversized portions in just a month. Fear not, because these Irving dishes are served up year-round!  From a Nepali Sausage on a stick to an oversized soft pretzel dipped in beer fondue, we've hunted down the most satisfying and crave-worthy Fair fare for you to enjoy. 
Soft Baked Pretzel
Thirsty Lion Gastropub & Grill - 350 West Las Colinas Boulevard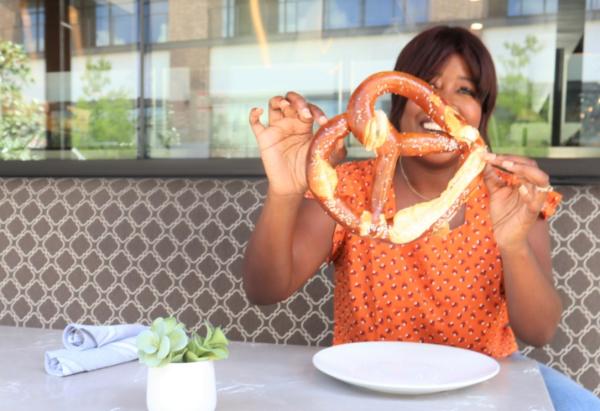 Everything really is bigger in Texas, just ask Thirsty Lion's mega soft baked pretzel. This classic is served hot and fresh. One bite into this baked to perfection soft pretzel will have you wanting more. It's served with made from scratch beer fondue, jalapeño jam & sweet mustard sauce. Are you drooling yet?? This delicious delight is without a doubt a crowd-pleaser. Come and see why.
Mac & Cheese Bites
Wayback Burger -  6421 Riverside Dr.
What's not to love about enjoying mac and cheese in general, but come on...deep-fried Mac and Cheese Bites? Yes, please! If you can think of anything that doesn't taste better fried, please let us know. These are savory and crunchy, definitely a deep-fried victory that you will enjoy when you visit Wayback Burger. You'll find this yummy goodness as a side menu option that can easily pair with some other favorites like, the Rodeo Burger, which is a two patty burger, topped with cheddar cheese and their signature crispy onion ring. 
Fried Seasonal Pies
The Ranch -  857 W John Carpenter Fwy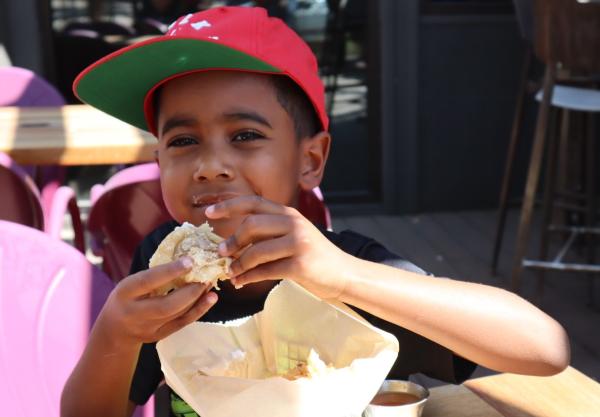 Did someone say fried pies? Sign me up! Especially for the ones at The Ranch. What makes the fruit pies special here is that they only use fruits that are in season. For that reason, apples and cinnamon are the fruit for the month of September. It is a light airy flaky dough that is filled with apple and cinnamon, served with caramel rum dipping sauce and dusted with powdered sugar. Trust us after one bite the fruit pies will instantly be your favorite dessert. Be on the lookout for their red velvet fried pies, they are a crowd favorite!
The Captain's Tenders
Reservoir - 330 West Las Colinas Boulevard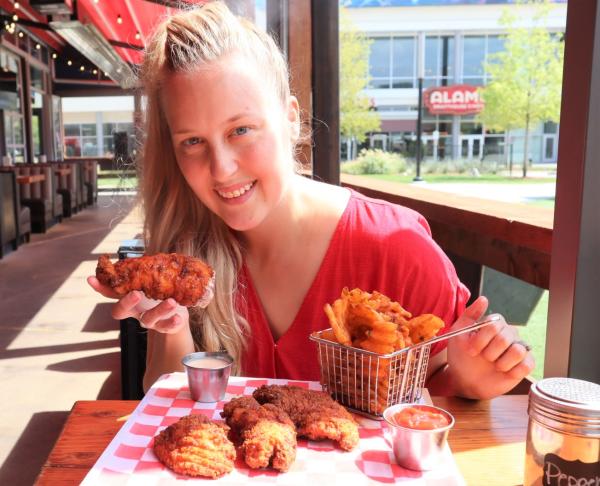 The Cap'n Crunch Chicken Tender at the Reservoir has combined two of a lot of people's favorites things together - your favorite childhood cereal and chicken tenders, creating something unique and fun. The chicken tenders are dipped in Cap'N Crunch cereal, deep-fried and served alongside garlic parmesan or sweet potato waffle fries. You'll love the hint of sweetness and juiciness of this unique dish. It's crunch at first bite. We highly suggest making a beeline to the Reservoir for a fabulous treat.
Sausage on a Stick
Cafe Mandu - 3711 N Belt Line Rd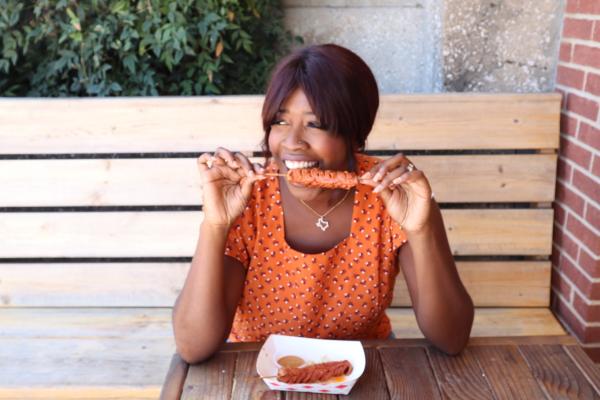 Cafe Mandu has nailed it with their fair-style fried chicken sausage on a stick. It is a crispy fried chicken sausage that is seasoned with Nepal flavors and sprinkled with red pepper flakes. Don't forget to try the dipping sauce that adds even more flavor. This dish totally screams State Fair. It's a great grab and go item that requires little to no effort to enjoy and you don't have to worry about creating a big mess.