We're dedicating this #ThrowbackThursday to some of the famous people who once called Irving home. Several of these superstars you know hailed from the Big I, but a few just might surprise you. As always, for the young and young-at-heart, we've included a Hidden Music activity and coloring page in honor of former Irvingites who – like the city itself – keep the beat going on. Click on the image at the bottom of the page to print the color page. Now, let's get started … 
Trevor Story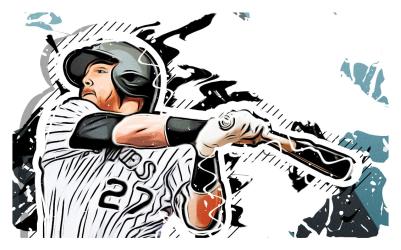 Trevor Story was born and raised in Irving. At Irving High School, he excelled at both baseball and football, playing shortstop and pitcher for the former (his fastball reached 96 miles per hour) and quarterback for the latter. He stopped playing football after his sophomore year to concentrate on baseball, and committed to attend LSU on a baseball scholarship. However, the Colorado Rockies derailed those plans, drafting Story in the first round of the 2011 MLB draft as a shortshop. 
He got his first major league start on April 4, 2016 and was named the National League's Rookie of the Month that month. A star was born. He showed the world he could hit home runs . . . like, a LOT of home runs. Story hasn't looked back since: He was on the MLB All-Rookie Team in 2016 and made the NL All Star Teams in 2018 and 2019; named NL Player of the Week three times; received the NL Silver Slugger twice; and in 2018 won the MLBPAA Rockies Heart and Hustle Award.  In 2019 Story hit his 100th home run, becoming the fastest shortstop to reach this mark, surpassing Alex Rodriguez! But his biggest home run came in 2018 when he married his high school sweetheart and fellow Irvingite,  Mallie Crow.
Story's parents still reside in Irving, and are no strangers to the community. His father Ken retired after a long career with the Irving Fire Department, and his mother Teddie served as CEO for Irving Cares food pantry and assistance center for 26 years (upon her retirement in 2017, Mayor Rick Stopfer declared December 14 as Teddie Story Day). Everyone who knows the Story family isn't surprised by Trevor's success, and he's turned a lot of Irving residents into Colorado Rockies fans.
Other Major League Baseball players with Irving Ties:
Les Lancaster – Nimitz HS; Arkansas Razorbacks; Chicago Cubs (1987-92), Detroit (1992), St Louis (1993).
Kerry Wood – Born and raised in Irving, Wood attended Irving High and played the majority of his 14-year MLB career with the Chicago Cubs; he was the 1998 NL Rookie of the Year, twice named to the NL All-Star Team and holder of several MLB strike-out records.
David Lowery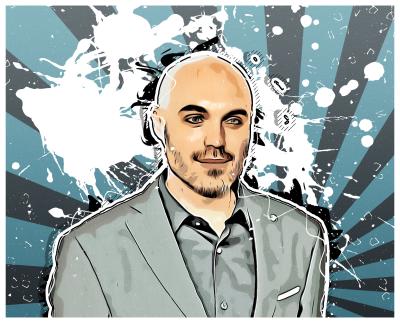 David Lowery, the oldest of nine children, moved with his family to Irving when he was seven. He graduated from Irving High School and at the age of 19, Lowery wrote and directed his first film, a short entitled Lullaby. During this project, Lowery met with other people interested in film, and started working on more movies, such as Pete's Dragon and The Old Man and the Gun. 
His critically acclaimed film A Ghost Story with Casey Affleck and Rooney Mara, was partially shot here in Irving. The inspiration came from growing up in what he was convinced was a haunted house. One night, he saw a small, sad boy in the hallway. And, beginning at the age of 16, he often woke with a sense that someone was in the room or that he was being suffocated. However, the movie actually rates low on the scare factor; it uses a childhood ghost character in a sheet with the eyes cut out (and very little dialogue) to focus on heartbreaking grief and the idea of eternity.  
According to The Guardian, Lowery is regarded as one of the most promising film-makers of his generation.
Liz Rose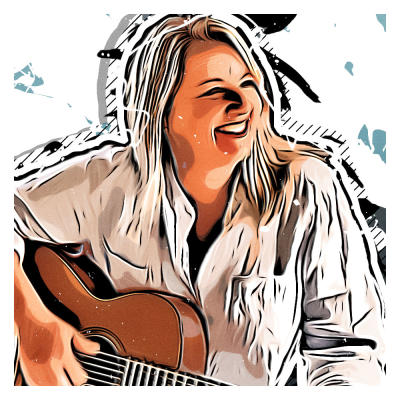 If you grew up in Irving in the 1970's, you may know her as Elisabeth Wagner. After graduating from Irving High School, Liz Rose moved to Nashville with her then-husband, Johnny Rose. Knowing she was very talented with poems, a friend suggested that she write song lyrics. Her first few songs were recorded by country and western singers. It was when Taylor Swift recruited Rose that her career took off; she co-wrote seven songs on Taylor Swift's 2006 album. That album helped Rose win Songwriter of the Year award in 2007. 
Rose continued to work with Swift on more albums, where her song "White Horse" won a Grammy for Best Country Song in 2010.  In 2014, Rolling Stone wrote an article about her. She also co-wrote "Girl Crush" performed by Little Big Town, for which she won the 2015 CMA Song of the Year award and Grammy for Best Country Song. Other artists she's worked with include Carrie Underwood, Eli Young Band, Tim McGraw, Bonnie Raitt and many others. 
Currently, Rose works in Nashville with her independent publishing company Liz Rose Music, alongside her son, Scott Ponce.
Frank Beard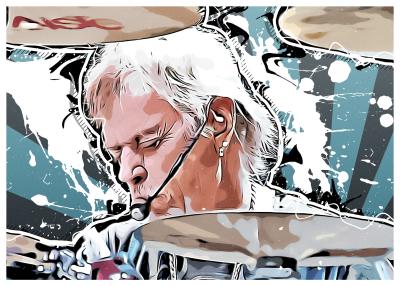 Frank Beard was born in Frankston, Texas; his family later moved to Irving and he attended Irving High School.  He started playing the drums in the 1960's and traveled around with different bands. In 1971, after joining the group that later became known as ZZ Top, the band perfected a new style of music called "Texas boogie-blues-rock." ZZ Top is well known for their long beards. But it's Billy Gibbons and Dusty Hill with the famous facial hair, not the one with the actual last name of "Beard."
The band has won three MTV Video Music Awards, and in 2004, they were inducted into the Rock and Roll Hall of Fame. Over the years, ZZ Top has released 15 studio albums and sold an estimated 50 million albums worldwide, and they're still touring today. In 2017, Frank returned to Irving with ZZ Top; appropriately, they were the first band to play The Pavilion at Toyota Music Factory. 
Other musicians with Irving ties:
David Garza - Indie Rock Singer-Songwriter
Gary Lakes - Opera Singer  
Play-N-Skillz - Rappers and Grammy Award Winning Record Production Duo
Brian "The Boz" Bosworth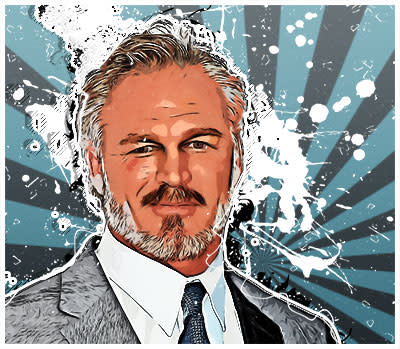 According to our boss, Brian Bosworth is the most famous person to come out of Irving (they roamed the same halls at MacArthur High School, so there may be a little bias). It wasn't until Bosworth transformed from a Cardinal to an Oklahoma Sooner that the "The Boz" was born. Under an infamously brash coach, Barry Switzer, Bosworth was a two-time All-American, two-time Butkus Award winner, Heisman Award finalist and a member of the 1985 Sooners' National Championship team. He's also a member of the College Football Hall of Fame Class of 2015.
A good student, Bosworth graduated a year early and was drafted by the Seattle Seahawks in the NFL's 1987 supplemental draft. He signed both the biggest contract in team history and the biggest rookie contract at the time, but was forced to retire after only three seasons in 1990, having suffered a shoulder injury. 
Consequently, Bosworth began an acting career, starring in the 1991 action film Stone Cold, and later in movies like One Man's Justice, The Longest Yard, and the television series Lawless. After becoming a commentator on XFL, he switched over to analyzing college football and worked on TBS' Saturday night game coverage. He's been the subject of an ESPN 30 for 30 episode, Brian and The Boz, and has had numerous cameos in movies, shows and commercials. He recently made news for righting a 30 year wrong.
Other NFL players with Irving ties: 
Akin Ayodele - MacArthur HS; Purdue University (All-Big Ten); Jacksonville (2002-05), Dallas (2006-07), Miami (2008-09), Buffalo (2010)
Demarcus Faggins - Irving HS; Kansas State (Honorable Mention All-Big 12); Houston (2002-08), Tennessee/Detroit (2009)
Michael Huff - Nimitz HS; University of Texas (Unanimous All-American, Jim Thorpe Award, 2005 National Championship Defensive Player of the Game); 7th Draft Pick - Oakland (2006-2012/All Pro 2010), Denver/Baltimore (2013)
Taylor Mays – Born in Irving; USC (All-American, All-Pac-10, Pac-10 Co-Freshman of the Year); San Francisco (2010), Cincinnati (2011-14), Oakland (2015)
Tyson Thompson - Irving HS; San Jose State University; Dallas (2005-2008)
Jim Beaver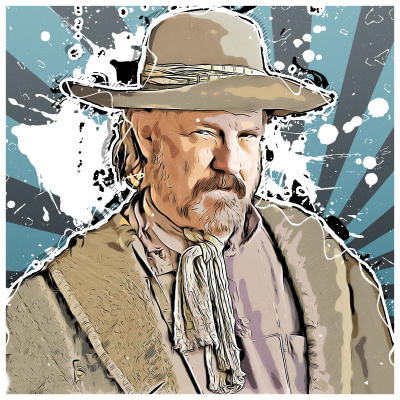 Jim Beaver attended Irving High School where he was a classmate of ZZ Top drummer Frank Beard. Afterward, Beaver obtained a degree in theatre and worked for five seasons with the Dallas Shakespeare Festival. He first began to make appearances in films and television shows shot in the Dallas area, including Semi-Tough and Dallas. After years of being cast in small roles in various movies and television series, such as Bad Girls, Sister Act, Sliver, Joy Ride, and 3rd Rock from the Sun, Beaver landed his most prominent and critically acclaimed role playing Ellsworth, the gruff but decent and beloved prospector in the landmark Western series Deadwood. Nominated for a 2006 Screen Actors Guild Award, he went on to play the demon hunter Bobby Singer on Supernatural, a part that brought him a worldwide fan base and a secondary career making personal appearances.
He's also starred in John from Cincinnati, Big Love, Harper's Island, Breaking Bad and its prequel Better Call Saul, and FX's Justified. He was married to and had a daughter with Cecily Adams, the actress-casting director daughter of Get Smart's Don Adams. Following her death from lung cancer in 2004, he wrote a best-selling memoir, Life's That Way. 
Other actors with Irving ties:
Peter MacNicol – Actor. University of Dallas (in Irving). Sophie's Choice, Ally McBeal (Emmy Award for Best Supporting Actor for his role as John Cage, "The Biscuit"), Chicago Hope, 24, Numbers, Grey's Anatomy, Veep, The Spectacular Spider-Man, Tangled: The Series and currently All Rise.
Jayne Mansfield – Actress. University of Dallas (in Irving). Will Success Spoil Rock Hunter?, The Girl Can't Help It, The Wayward Bus, Too Hot to Handle.
Other Irving Notables:
Brandel Chamblee – Professional Golfer/Golf Commentator. MacArthur High Graduate. University of Texas (All-American Golfer).  Chamblee turned professional in 1985; four wins; six straight years among the top-100 for money earnings on the PGA Tour. He left the PGA Tour in 2003, and since then has worked as a lead studio analyst for the Golf Channel.
Odyssey Sims – Professional Basketball Player. MacArthur HS; Baylor University (Big 12 Freshman of the Year; Big 12 Player of the Year; 4-Time All-Big 12; National Championship co-MVP); second overall WNBA draft pick by Tulsa, currently plays for Minnesota (All-Rookie Team, All-Star Team, Nancy Lieberman Award).
Jeremy Wariner –Track Athlete. Born in Irving. Four Olympic medals (three gold, one silver); six World Championship medals (five gold, one silver).
Lee Harvey Oswald – Accused assassin of President John F. Kennedy. In 1963, Oswald spent weekends in Irving with his wife Marina and children, who were being housed by Marina's friend Ruth Paine. He stayed at the Paine home unannounced on Thursday, Nov 21, 1963. When he left for work the next morning, he took a large package that he had kept in the Paine garage to work at the Texas School Book Depository. Half a century later, the City of Irving purchased Ruth Paine's Irving home, restored it to its 1963 look and opened a multimedia museum to tell the story of the events that occurred there during that fateful year. You can read more about the Ruth Paine House Museum in the next issue of #ThrowbackThursday.
Will you be Irving's next Superstar?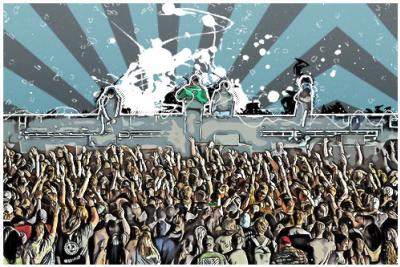 To say that 2020 has been full of surprises is an understatement. People are facing tough decisions every day, many of which will change their whole lives. Although there are more and more of the things we can't do on our list, there is one thing that everyone can do - and that's dream. Excluding Oswald, these people dreamed of reaching their goal and making the world a better place. They worked hard, failed and then got up and worked hard again. What are your dreams and how are you planning to achieve them?
Now that you know a little more about Irving and some of the many famous people who've lived here, try to find these hidden musical items in the Activity and Coloring Page below.  Answers will be posted in the next #ThrowbackThursday blog. Good luck!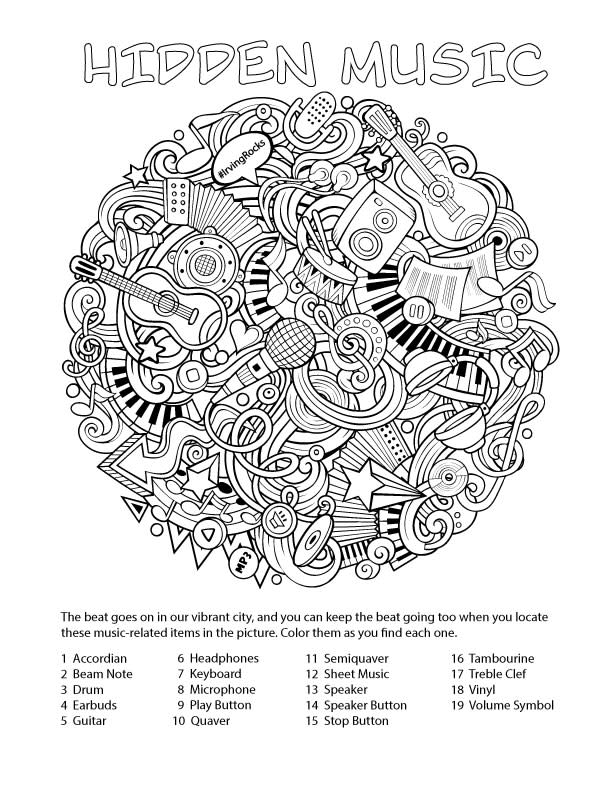 Previous activity pages: