Half the fun of doing a gas station taco blog is the hunt. Some of the best tacos are waiting to be found tucked away at a fuel stop, off the side of the road. The best way to usually find these gems is by asking others in the area if they know of a such-and-such a place and of course searching Yelp and Google for amazing gas station taquerias. Here are five you'll most definitely want to check out for yourself located throughout Irving, Texas. 
1. Dos Tacos
Shell Gas Station 
777 W Lyndon B Johnson Fwy | 972-401-2300
Mon-Sat: 6 a.m - 7:30 p.m, Sun: 6 a.m - 4 p.m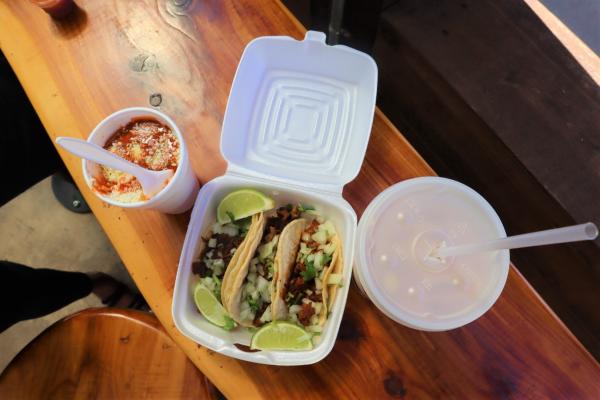 I highly recommend you drive on up for some good authentic Mexican street tacos, a great patio, and car wash. Dos Tacos has some stellar tacos to satisfy those cravings. The tacos are less than $2 apiece. I ordered the barbacoa, chicken fajita, and al pastor with a side of elotes and horchata to drink. The patio at this location is my favorite, very open, and breezy with wooden benches and rustic tables. P.S. you can also order ahead if you're in a hurry.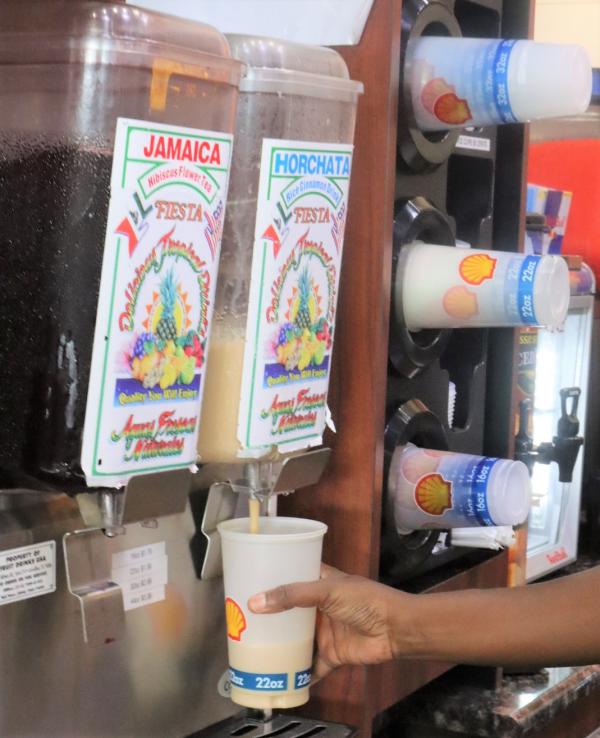 2. Speedy B Tacos
2302 W Walnut Hill Ln | 972-258-0915
Mon-Fri: 6 a.m - 7:30 p.m, Sat: 6 a.m - 2 p.m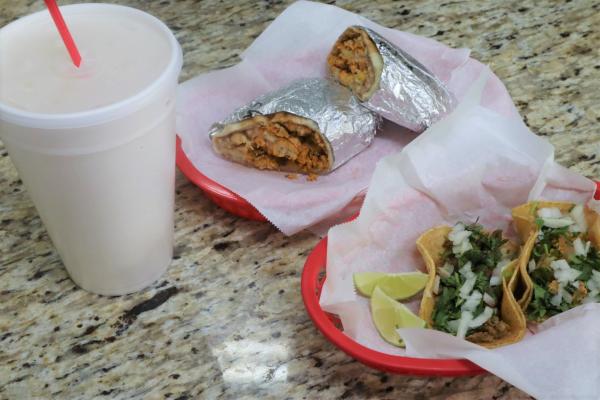 Widely regarded for having the best breakfast tacos in town, you have to make a stop here! Breakfast tacos start making their way to the counters at 6 a.m. and are available until they run out. Favorites like bacon, egg, and cheese, and chorizo with egg, are also a favorite on the menu. The burritos are also very popular here. I tried the chicken, rice, beans, and cheese and it really is delicious-ness all wrapped in a flour tortilla. The taco plates are served with sides of rice and beans along with your choice of three tacos. A small sitting area is located inside the gas station. So, grab a coke while you enjoy your burritos and tacos.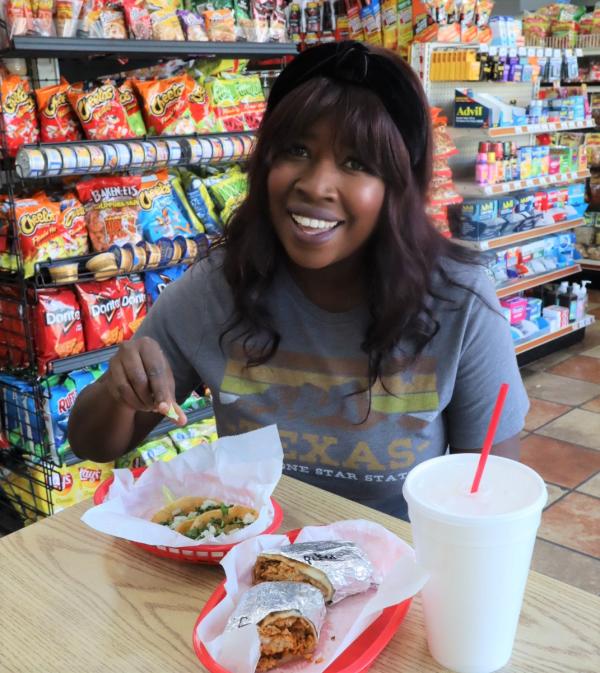 3. Fox Fuels Tacos and More
Exxon Gas Station
4243 W Pioneer Dr | 972-513-0909
Open 24 hours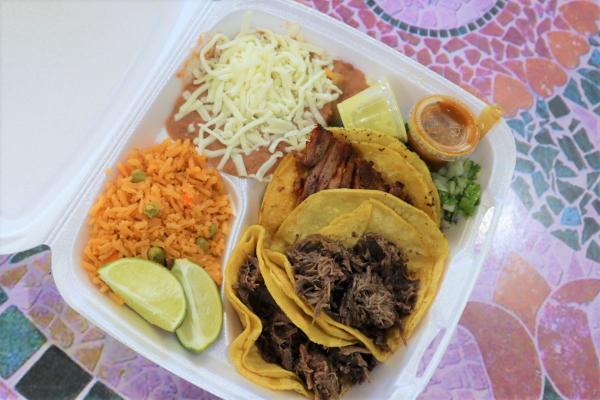 This little taco spot inside the Exxon gas station on Pioneer Drive is serving some of the best street tacos in Irving. You have to order first at the register, then bring your receipt to the counter to get on the ticket line. They are busy at all hours of the day because it is open 24/7. The taco plate is a must, served with your choice of three tacos, rice, and beans. The combo plate is especially good with grilled onions that come with it. The menu is limited but the flavor variety is really good. They also serve burgers topped with al pastor meat! Whoever came up with that mix is a genius and I look forward to coming back to try it.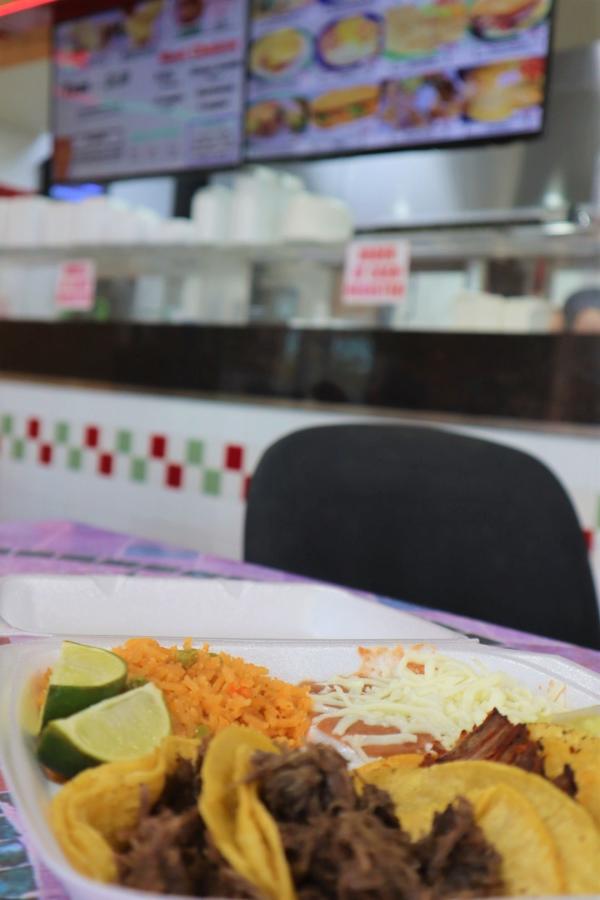 4. Taqueria Charly
Valero Gas Station
4002 N Belt Line Rd | 972-801-8611
Mon-Fri: 6 a.m - 10 p.m, Sun: 9 a.m. - 9 p.m.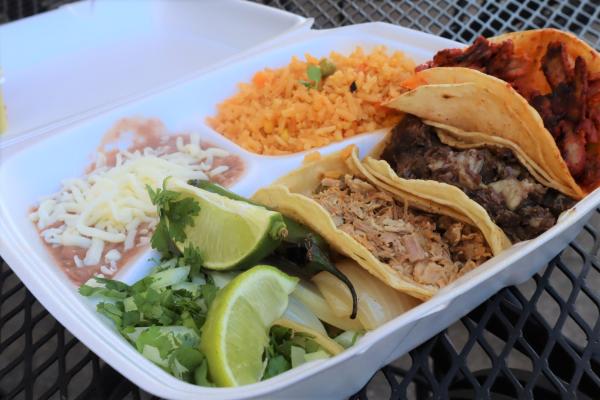 This Taqueria has amazing energy and is always playing upbeat music in the background. That passion for fun is noticeable in the food that is served here. The tacos here are very delicious. I really like the al pastor and the barbacoa tacos. Those two combined with cilantro and crisp white onions are my go-to favorites. Rumor has, they also have some amazing breakfast tacos and they go fast in the morning. Be sure to check them out on your next breakfast run.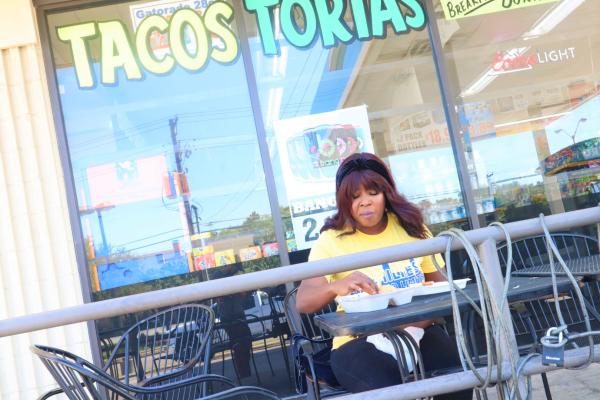 5. La Pasadita
Rock Island Fuels
2630 Rock Island Rd | 972-513-3280
Mon-Thur: 9 a.m. - 7 p.m., Fri- Sun: 10 a.m.-10 p.m.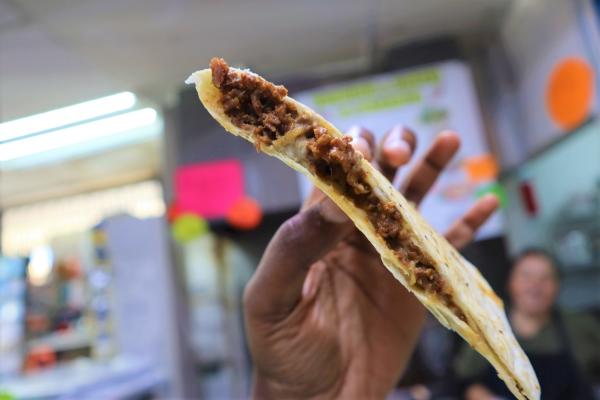 I am glad that I came here to try the Sopa (soup) that is filled to the brim with barbacoa, garbanzo beans, rice, and topped with cilantro and onion with a side of lime. The food here has that home cook feel with Christina the cook serving her best dishes with a smile. I really enjoyed the quesadilla that has melted Mexican white cheese on a flour tortilla with finely chopped fajita meat. It's served alongside lettuce, tomatoes and a side of sour cream and salsa. The elote cups here are by far is my favorite in town. Christina uses fresh corn on the cob that she mixes all the good flavors that make it oh so good. You will love the food here!